…SHOWMAN NOTCHES UP DIGITAL MILESTONE
MATRIX HELPS CONSUMERS TAKE 4K RED PILL
SAINSBURY'S UPDATES ENT PLANS…
…AS CHATBURN HEADS TO ELEVATION
HMV STORES PICK THEIR FAVE FILM
LIONSGATE'S GENERATION GAME
WINCHESTER REPEATS SUCCESS
HUNGER FOR NEW CANNIBAL FILMS
ARROW CLIMBS A NEW MOUNTAIN
MCQUEEN TO PEN CANNES BOOK
AT THE MOVIES
TRAILERS OF THE WEEK
---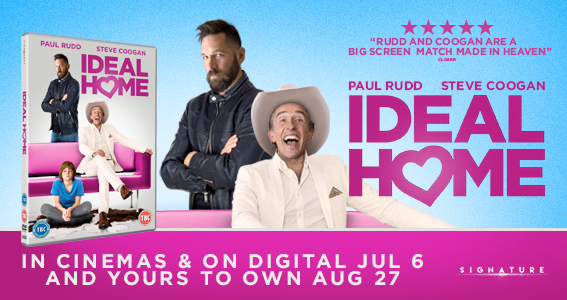 ---
If you cand't read this newsletter or see the ads, please click here
It Was A Good Week For… The Greatest Showman, once more, as it's now the fastest selling digital download ever…
It Was A Bad Week For… This week's Raygun comes to despite a broken arm, so apologies if there's more typos than normal, thanks to every distributor who's sent through discs and stuff to aid recuperation…
Fox is dominating the headlines and the charts this week (again), as the major is sitting pretty atop the home entertainment listings, with The Greatest Showman in the top slot in both last Sunday's Official Charts Company top 40 and in this week's midweek bulletin from the organisation too, as well as at the box office top 10 too, as Deadpool 2 gets off to an almightily strong start as well. We've covered both here before, and have been tracking the former for some time, but the musical that has rewritten the rule book when it comes to success, at theatrical, with its remarkably long run defying all forecasts, expectations and comparable figures, and in soundtrack terms, has notched up another notable landmark this week. For the film, which charts the life and times of the eponymous showman, PT Barnum, as brought to life by Hugh Jackman, has now officially become the fastest selling digital download film ever. It achieved its record-breaking total of a touch under 350,000 (348,497) in just 23 days, outstripping the previous fastest selling title according to the Official Charts Company and Futuresource Consulting, Star Wars: The Force Awakens. It comes as the title's similarly impressive physical sales continue – around the 500,000 mark in its first week, with a further 77,000 units added this week. And with Three Billboards Outside Ebbing, Missouri, landing at number three in the Official Charts Company midweeks, as well as the Fox-distributed eOne biggie, The Post, into the top five too, there's a distinct Fox favour to the charts this week.
Commenting on the all-important breakthrough for The Greatest Showman, Robert Price, md, Twentieth Century Fox Home Entertainment UK, said: "The pace of the digital download sales for The Greatest Showman are truly spectacular! This is a unique movie that epitomises entertainment on every level, appealing to a broad audience who are more diverse than ever in how, where and when they consume our content. In an evolving marketplace like ours, it's fantastic to see that when people love a movie, they still want to own it, cherish it and re-watch it again and again. To see this have a direct impact of driving digital behaviour is a positive step for our industry."
---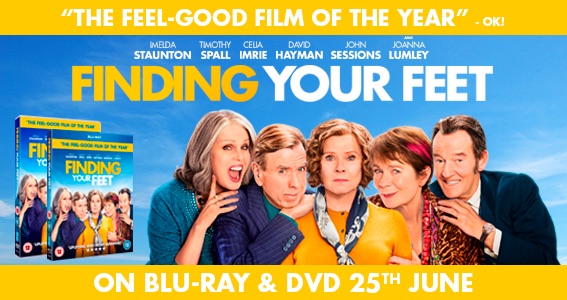 ---
The Greatest Showman's continued appeal keeps it atop the Official Chats Company's midweek bulletin, holding off a slew of new entries. In fact, the rest of the top five below it is made up of titles released on Monday May 21, with Disney's Coco at number two, the aforementioned Three Billboards at three, The Post at number four (see below) and Studiocanal's The Commuter at number five. Other new entries at the midway point in the week included Insidious: The Last Key ay number seven, and, returning to the charts at number 16, The Matrix (again, see below) and Jurassic Park Trilogy at number 21.
Back to number four and we were raving about the film when it premiered in London earlier this year, so it's good to see Steven Spielberg's star-studded, all-too relevant look at press ethics and investigations in 1970s America, The Post, making good on its potential and entering the midweek charts at number four. The film's marketing campaign was aided by imagery that lends itself to advertising, and, as eOne's Tim Westbey said: "The Post has been supported with TV, press and digital media which alongside great reviews and strong in-store set up has seen the title battle it out at the top end of the charts. As the first collaboration between Hanks, Streep and Spielberg it promises to have a revered place among film fans' collections."
Also returning to the top 20 is The Matrix, highlighting not just the longevity of the film, but perhaps something more interesting too. For the film, originally released in 1999, was the one that helped cement the reputation of DVD as a format, becoming the killer app that was needed to show off just how good the new digital discs were. And now, returning to the top 20 in the midweeks in its new 4K Ultra HD iteration, maybe the new ultra high definition take n the Wachowskis classic sci-fi could help fire 4K up a notch or two. Commenting on the release, Home Cinema Choice's Anton Van Beek said: "From DVD to HD DVD and Blu-ray, The Matrix has remained a firm favourite with our readership – so it's no surprise that they can't wait to get their hands on the new 4K upgrade. From the dazzling Dolby Vision HDR visuals to the jaw-dropping Dolby Atmos soundtrack (one of the most immersive object-based remixes we've ever heard), there's no doubt that the Ultra HD Blu-ray is the definitive incarnation of this modern action classic, not to mention a disc that you'll be using to show off your 4K setup to friends for some time to come…"
---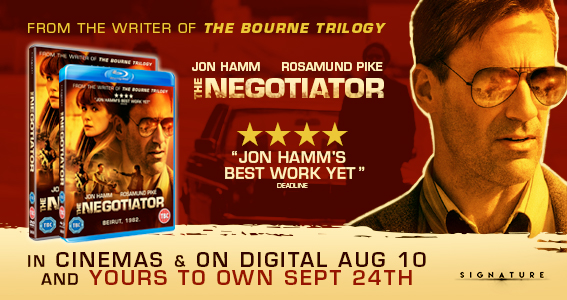 ---
After Batman Ninja, get ready for Superman Ninja. Or possibly even Justice League Ninja. For the feature length animated film's Japanese creators are keen to further expand on the blend of Eastern anime and Western superhero and, given its huge success - it entered the top five in the Official Charts Company's listings after its first week on release in the UK after successes in other territories. One of the trio, Jumpei Mizusaki said: "We did one of the two kings of DC, so of course the next has to be Superman. If not Superman, Justice League. There's infinite number of characters we'd love to incorporate." Kazuki Nakashima added: "There's no character that we think is "fit" for anime, it's purely characters we want to animate. We did Batman and now we hope we can work on Superman." Batman Ninja is part of Warner's ongoing series of DC comic book related made for home entertainment feature length outings, a lineage that dates back more than 20 years and one that ha proved hugely profitable. It has honed its marketing support using PR and other elements. Activity continues through to the Bank Holiday weekend too, as Warner is out at the MC event in east London, with a big screen showing of Batman Ninja (a world first). Batman legend Kevin Conroy will be on hand too, with assorted cosplay competitions and onstage antics.
With the ongoing upheavals in the grocery sector, it's no surprise to see changes afoot in the home entertainment and wider entertainment offerings of the supermarkets and as Sainsbury's and Argos begin the long process of merging, the former's entertainment team is changing face. Longtime category manager for a portfolio that includes entertainment Matt Newman will become head of household electrical at the newly-merged Sainsbury's and Argos operation in Milton Keynes, which is also where the entertainment team will be based. Newman said: "Having worked in the Entertainment industry for close to 20 years across Woolworths, EUK and Sainsbury's, it is a move tinged with sadness, but it is an exciting opportunity for me. I leave with many fond memories, lifelong friends, and a pretty extensive Blu Ray collection!" There will be a new equivalent post of head of entertainment and accessories, overseeing three sectors, one taking in film, music and books, alongside gaming and accessories, with each having its own manager. The new entertainment and accessories chief has yet to be appointed, but Pete Selby will be taking on the new role as category manager for film, music and books. At the same time, long-time industry stalwart Andy Chatburn is exiting Sainsbury's to take on a new role overseeing MLS sales at Elevation Sales. Newman paid tribute to both Selby and Chatburn, saying: "Pete has been with Sainsbury's for over 6 years and therefore brings with him extensive knowledge of Sainsbury's entertainment business, and will continue to bring innovation and huge passion for the physical format to the team. Pete will be working with Andy in the coming months to ensure a smooth handover, as the team look to relocate towards the back end of the summer. I have worked with Andy for a number of years, and know few people, if any, who match his level of commitment, drive, integrity and passion. Andy has pushed the category forward significantly during his tenure, and the business and team will miss him greatly. However, it is great news for us all that he is remaining in the industry, so I am sure you will all join me in wishing him every success in his new role."
Still with Sainsbury's and it's worth noting the supermarket's ongoing commitment to home entertainment and Newman's message to the trade saw the grocer reaffirming its faith in physical formats and sales, with an upbeat comment on the state of the nation, particularly n the light of the success of The Greatest Showman. He said: "Although organisational reviews such as this always create uncertainty, I want to reassure you that things remain very much business as usual, and we remain as committed as ever to the Film & TV category. You only have to look at the success of The Greatest Showman last week to recognise just how serious we are about the physical format, and even with these changes in leadership, this does not change. Andy, I, and the team appreciate your patience and support as we all go through this process, and look forward to another exciting Q4."
---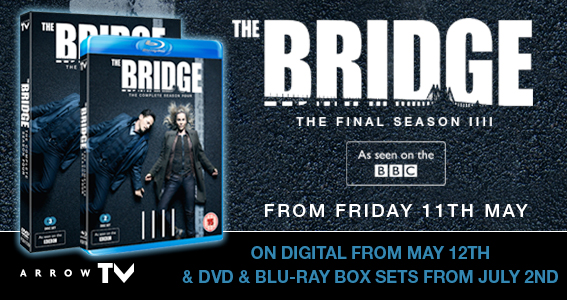 ---
HMV's ongoing efforts to boost catalogue sales have deservedly earned plaudits in recent months and years, with the company effectively using social media and other elements to help create promotions that become major talking points – witness its awards season activity for further proof. Its latest burst, launched this week under the Top 100 Films banner, has seen store staff and the team at head office choosing their own personal favourites. From their selections, the retailer has created a definitive list of the best 100, sparking online debate on Twitter and across social media, and at the same time offering selected deals on the titles it has pulled together. Conversations based on the 100 include the retailer's social media accounts asking customers and film fans how many of the 100 they've seen (we managed 97 out of the list, a total that was further upped this week after we saw Three Billboards Outside Ebbing, Missouri, one of the most recent titles featured on the list). And if customers use the correct hashtag, #hmvFilm100, they stand the chance of winning a £50 gift voucher. Commenting on the promotion, HMV's John Delany said: "Everyone who works at hmv shares our customers passion for film. Our store colleagues are the most passionate, and knowledgeable in the industry. Their recommendations drive customer discovery, and sales everyday in-store. I'm delighted that this year we've able to take that a step further, utilising that passion to curate a Top 100 of the Films they love the most.Every hmv store is promoting the 100 titles, its replicated on store.hmv.com, and on social channels we're challenging customers to take part in 'How Many Have You Seen Quiz?'. I'd encourage everyone in the industry to have a go, you might not manage the Raygun's 97/100, but the results might just help you discover a new favourite."
Anyone watching The One Show, BBC's flagship TV magazine programme, on Thursday this week would have seen what is an increasing rarity – a whole programme devoted to a home entertainment release. So plaudits then to Lionsgate for securing the coverage for My Generation, the documentary charting the history of the Swinging Sixties as seen through the lens of archive footage and narrator Michael Caine. The feature length film is out on Monday May 28 and Caine, joined by 60s supermodel Twiggy, appeared on the show for its entire length, with ample clips and packshots of the release. It's part of a strong campaign for the title, as outlined by Lionsgate's Kirsten Sweeney, who said: "British film icon Michael Caine produces, narrates and stars in My Generation, releasing on DVD, Blu-ray and Limited Edition Blu-ray from Lionsgate on Monday. Based on personal accounts and stunning archive footage, this feature length documentary sees Caine travel back in time to talk to some of the best and biggest icons of 1960s London – from the worlds of fashion, art, photography and music – celebrating a golden age of creativity. Our TV, Facebook, print and radio campaigns celebrate the nostalgic and vibrant spirit of the film and the Limited Edition sku, which includes exclusive artcards and booklet with writings from both Michael Caine and director David Batty, makes the perfect gift this Father's Day."
Also due from Lionsgate, also on Monday, and based on a true story, although far less grounded in reality than My Generation, is Winchester. Commenting on the release, Lionsgate's Kirsten Sweeney said: "Directed by dynamic duo The Spierig Brothers and starring Academy Award winner Helen Mirren, terrifying horror Winchester is released on DVD, Blu-ray and Digital on Monday! We have some great activity lined up including a fun press drop and a suitably scary digital campaign to showcase the scares and jumps and build buzz ahead of the release."
---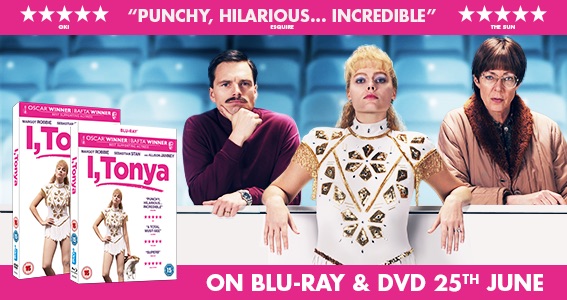 ---
The biggest half term release for families also arrives on Monday May 28, with the release of Studiocanal's Early Man, a film we've already raved about before on the newsletter and with very good reason too. Its impeccable pedigree – from British animation powerhouse Aardman, directed by the Oscar-winning Wallace and Gromit creator Nick Park and featuring a host of voice talents – as well as its strong theatrical showing all bode well for Studiocanal's release. Commenting on the title, the company''s Thom Leaman said: "This Monday see the culmination of months of campaign planning and collaboration with our partners at Aardman. Our aim has been to deliver a no-stone left unturned, four quadrant marketing campaign befitting the quality of the film and the Aardman heritage. Our above-the-line campaign will reach kids and families wherever they happen to be during the busy half term period; but the real fun lies in some of our events including a once in a lifetime screening experience of the film at Stonehenge. We're also hosting events at the Museum of London and numerous other kid friendly venues across the UK, alongside some key promotional partners including Yeo Valley and Las Iguanas. In short Early Man will be everywhere!"
In a sentence we never thought we'd write, animal cruelty is firmly back on the agenda in films following the screening at Cannes of Lars Von Trier's hugely controversial The House That Jack Built. The latest has inspired a number of features this week, chief among them this one in The Guardian https://www.theguardian.com/film/2018/may/24/chicken-decapitation-battered-cats-hollywood-animal-cruelty?CMP=share_btn_tw which looks at instances in film. And it provided a welcome boost to a brace of forthcoming releases from Shameless, the first of which, The Mountain Of The Cannibal God, is due on Monday under the distinctive label's new sales deal with Arrow. As well as mentioning Sergio Martinis film, it also plugs June Shameless release Cannibal Ferox, with writer Anne Billson noting: "The extras on both re-releases include interviews in which the films' respective directors awkwardly address the animal cruelty. Martino says: 'In a way, it was a constructed scene because we put the monkey and python together, but we didn't plan for that to be the ending … So it was really unpleasant to watch.'" Th new spotlight and releases may, in turn, lead to a wider reassessment of the cannibal genre, of which these two once-video nasties are prime exponents. Shameless' Label Manager Charlotte Auclair said: "We knew that the release of these cult - yet brutal - films would spark debates if not controversy: we are obviously against all forms of censorship (including insidious, invisible censorship, press gagging or voluntary silences etc..) but we are also very much against gratuitous display, therefore filming, of animal cruelty. We ourselves have had many internal debates about the cannibal and animals exploitation genre.. asking do we prefer to see a film uncut or a film revised to lessen the depiction of glaring violence against animals..? In practical terms: Shameless is releasing the full-gore and full-sex version of Mountain Of The Cannibal God including the reinserting of gratuitous sex scenes, previously cut in UK, which include the 'orgy' scenes of a girl masturbating and .... ahem...yes: the infamous scene of a man having energetic sex with a pig… The unnecessary animal cruelty scenes were substituted - especially those which have no relevance to the story and which were added by the producers in order to increase sales to certain territories (as is revealed in the film extras). The substitutions therefore result in all Shameless 'Cannibal' films being presented in their full (native) duration or indeed longer (but yet with far less gratuitous animal cruelty .. To enhance its family friendly approach (!) Mountain Of The Cannibal God also features a wonderful snake & ladder board game." More on the late great Lenzi's Ferox Redux soon.
Over to cinemas now, and worth keeping an eye on Arrow's latest theatrical release Edie, which has opened in cinemas this weekend. For the film, which stars Sheila Hancock as an octogenarian who embarks on a mission to climb a Scottish mountain, will be following a similar path to last year's hugely successful Whisky Galore. That film went on a journey from sleeper theatrical to home entertainment hit, ending with a BASE award nomination for Arrow, with the company's expertise marshalling it through. Now Edie is following in its footsteps, as explained by the company's Jon Sadler, who said: "We have Edie out in cinemas today, a wide release opening in 105 sites, our widest in fact for three years. The film stars Sheila Hancock and will be coming to Digital in September before having a Q4 physical release, on an extended window, echoing our BASE Award nominated release strategy for Whisky Galore last year. Like Whisky, Edie is set and filmed in the Scottish highlands and will also benefit from its regional appeal and a robust older audience who are strong supporters still of physical media, as well as being nicely reliable cinema goers."
---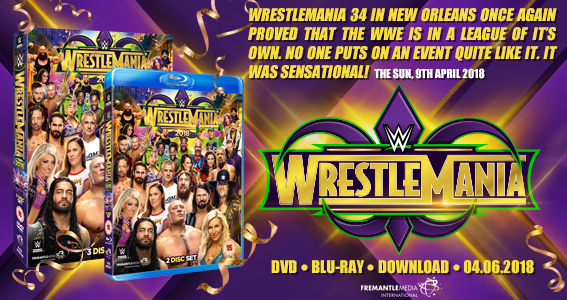 ---
Q3 news and the latest company to unveil its slate for the later summer months is the BFI, which has a suitably varied offering. Running through July to September chronologically , the schedule kicks off with a Blu-ray premiere for homegrown labour of love It Happened Here, which looks at a fictional scenario where Germany won the Second World War; the release backed with a special launch event at the BFI. On the same date come two further Blu-ray premieres in the shape of The Comfort Of Strangers and the delayed Jean Cocteau's Belle Et La Bette. Into August, comes Arcadia, a bold folk horror tale built from archive BFI library footage; an all-star cast including Burt Lancaster, Deborah Kerr, Rita Hayworth, David Niven and Wendy Hiller in Separate Tables (1958) and a standalone two Blu-ray Tom Jones, featuring the original Albert Finney starrer and director Tony Richardson's preferred cut. Into September and there's the excellent documentary on record label boss James Lavelle, The Man From Mo Wax, and early 1980s wartime Donald Sutherland starrer Eye Of The Needle. Commenting on the slate, the BFI's Phil Roberts said: "We have a diverse and exciting slate for Q3. Arcadia is a provocative, archive-based gem which has already created an online stir amongst folk horror and cult soundtrack fans. We are looking forward to launching it on DVD off the back of a successful theatrical run, and of course we will be using Stanley Donwood's amazing original artwork. Another music-related highlight is The Man from Mo'Wax documentary, which will be released in September as a specially packaged, limited edition set for the huge fanbase of Mo'Wax and UNKLE collectors."
Industry stalwart Alan McQueen, now acting as a consultant, lecturer, producer and more, has been in the industry throughout its many changes, from VHS to DVD and Blu-ray and beyond, along the way working at key companies from Palace Pictures and its nascent video arm onwards. Along the way he has played a formative part in the development of the world cinema sector and its acceptance on the High Street, forming the Fox World Cinema arm of the studio in the early 1990s and helping oversee the launch of Artificial Eye's video imprint while there. He's also been a Cannes regular – this year was his 30th at the film festival, the kind of run that few in the UK, Hollywood or anywhere else in the world could match. And now he's putting that experience to good use, as he is writing a book, Cannes Film Festival The Real Deal, toking at the glory years of the festival, using crowdfunding to back the publication. As his page said: "For 30 years i have been going to the festival and having meetings, buying films, selling films, going to parties, seeing friends, colleagues, watching films (good, bad and appalling). This book will give the inside story from the people who were there. Their best meetings, their worst meetings, best parties, worst parties, funny stories, gossip, all the juice anyone could ever need on the Cannes Film Festival." McQueen told The Raygun: "I really had this idea talking to industry pals reminiscing about parties and meetings that live long in the memory. I'm going to get input from friends all over the world recalling their best meetings, their worst, best parties, worst parties etc.... should be a fun read." You can back the book here…
---
---
"This result is an excellent example of how serious issue illegal streaming is. Whether it's a re-stream on social media, a piracy site, or using a device, box or stick connected to your TV, avoiding the official provider to access content is illegal.
"FACT is leading the way in combatting digital piracy and working with the betting industry to crack down on these types of offences and to hold those behind them accountable for their actions."
FACT supremo Kieron Sharp on the news that Billie the Bookie, aka William Marston, had received a 10 month sentence at Norfolk crown court for selling devices which enabled consumers to watch encrypted TV, including horse and greyhound racing, illegally…
Deadpool doesn't only destroy the baddies – the badly behaved superhero also took on the weather, the Royal Wedding, the Cup Final AND The Avengers in the first weekend of the release of the sequel Deadpool 2, and won. For the film took almost £13 million in its opening frame, trouncing the competition, although it'll have to go some to catch up with the Avengers, which is now at more than £64 million. The Ryan Reynolds starrer, released by Fox, was the only new entry in the top 10 ahead of the release of Solo this weekend and the forthcoming Bank Holiday.
Biggest news this week comes from Eon and the 007 stable, which has firmed up plans for Bond 25, the eagerly awaited next instalment in the adventures of the secret agent. No title for the film yet, but it's been confirmed that Daniel Craig will return as James Bond, while the film will be directed by Boyle, Danny Boyle. Distribution is changing too – Universal has picked up the international rights to the next film, in a significant deal for the major. Producers Michael G. Wilson and Barbara Broccoli commented: "We are delighted to announce that the exceptionally talented Danny Boyle will be directing Daniel Craig in his fifth outing as James Bond in the 25th instalment of the franchise. We will begin shooting Bond 25 at Pinewood Studios in December with our partners at MGM and thrilled that Universal Pictures will be our international distributor." "Universal is extremely proud to collaborate with Michael, Barbara and MGM on the international marketing and distribution of Bond 25," said Chairman of Universal Pictures Donna Langley. "The unparalleled combination of Danny's innovative filmmaking and Daniel's embodiment of 007 ensured we simply had to be partners in the next chapter of this iconic series."
And barely is Solo out of the blocks as the latest instalment in what now seems like a never-ending stream of Star Wars related goodies than here comes news of another one on the way. The announcement that Boba Fett, long hailed by those in the know as the greatest of all the Star Wars characters, is to get his own standalone film was greeted with glee by the hardcore devotees. It will be directed by James Mangold, who has shown his chops with the likes of Logan…
And loads of John Wick announcements this week, chief among them being the news that Halle Berry is joining the third instalment in the ongoing Keanu Reeves series. The news adds even further credibility to this, arguably the coolest of all the film franchises.
Another book from the jungle…
Unbelievable trailer, hypnotised us, it's juicy, etc…
This week's Red Band business…
To subscribe to The Raygun newsletter, please email
info@theraygun.co.uk
with subscribe in the subject matter
To unsubscribe, email

info@theraygun.co.uk

with unsubscribe in the subject
For editorial or advertising queries, contact

tim@theraygun.co.uk