BLINKBOX MAKES FRESH PROMISE…
…AND SIGNS UP TO ULTRAVIOLET
…AND REMEMBRANCE DAY FARE
NETWORK MAKES EVANS A PUPPET
NAS FILM IS HALF MAN, HALF AMAZING
REVELATION GOES BACK TO THE UNDERWORLD
TRUST'S NEW TRAILER TARGETS THE YOUTH
TWEET OF THE WEEK
---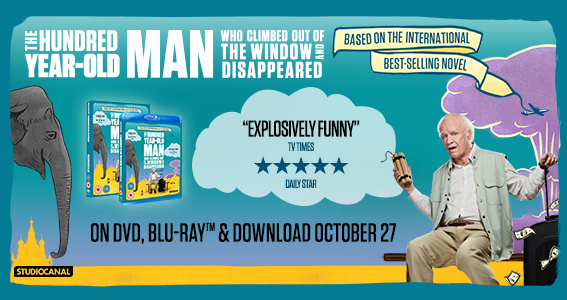 ---
If you can't read this newsletter or see the ads, please click
here
It Was A Good Week For… Good reports coming in for Edge Of Tomorrow, aka Live/Die/Repeat, off to a strong start, particularly on Blu-ray and online formats…
It Was A Bad Week For… Netflix share price takes a bashing…
It's been an amazing seven days or so in the world of streaming, with a raft of announcements and a whole Internet's worth of debate about the future of video on demand services in the UK, America and around the world. It's a week that's seen the Tesco-owned blinkbox shaking off fears about its future and come out fighting, by unveiling a new marketing thrust as well as introducing UltraViolet to its services alongside parent Tesco. In the case of the former, its new campaign will arrive on screens on October 22, with 30-second TV spots introducing a new spoof classification, rating films available through the service as F – for fresh from cinema. It will then show new titles available from blinkbox. It will also appear on bus sides, digital video and display elements.
Its next announcement was the fact that it has now signed up to UltraViolet, with anyone buying physical copies of films from, say, Tesco (or any other retailer, for that matter) can instantly stream or download their films and watch them through blinkbox after redeeming their UV code. blinkbox Movies & TV md Adrian Letts said: "We are delighted to support UltraViolet and offer customers even more ways to enjoy the latest movies and TV shows on their terms, whether they've been purchased in-store or online." Tesco category director for entertainment Ian Ditcham added: "This is about helping movie and TV fans on their journey from physical to digital entertainment while also offering flexibility in how movies and TV shows can be easily shared with family." And UltraViolet general manager Mark Teitell said: "Tesco and blinkbox have been a notable part of the group of companies that designed and launched UltraViolet. Now, their pioneering roll-out of UltraViolet in the UK is a major step forward in the enjoyment and value that consumers here will get from collecting movies and TV shows."
---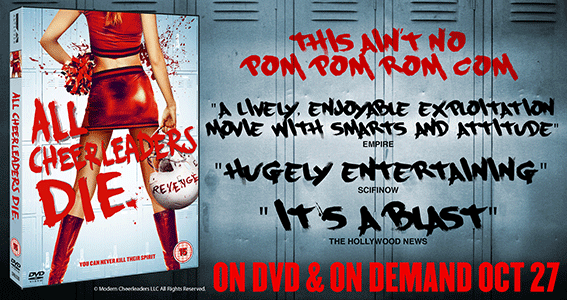 ---
The week seemed to start off so brightly for Netflix, with it upping its content across some of the European territories, announcing Fiends was arriving in the US in January 2015, but, with HBO and a slew of rivals set to launch their own streaming operations to rival Netflix and its own results showing less new subscribers, the company's share price slid by 20 per cent. What made it arguably worse for the company was it faced a slew of articles looking at its future, many using the kind of language that had been used to describe Netflix's rivals when everyone was writing positive stories about it ; words such as "disaster", "plunge", "crush" cropped up.
Meanwhile, it was all good news for UK consumers and streaming services this week. Firstly, Amazon Prime Instant Video unveiled a freshly inked deal with Viacom which will see six separate shows appearing exclusively on its streaming service. The titles range from teen comedy Awkward, through animated spin-offs Penguins Of Madagascar and Kung Fu Panda: Legend Of Awesomeness, and on to Winx Club, Legend Of Korra and the Hard Times Of RJ Berger. It also includes non-exclusive rights to the likes of Dora The Explorer, Rugrats and Hey Arnold. Commenting on the deal, which takes in thousands of episodes of programming, Amazon Instant Video EU's director of content strategy said: "We're really excited to be able to bring Amazon Prime Instant Video members such a huge raft of hit US shows. With hugely popular shows available to stream unlimitedly ranging from family friendly Penguins of Madagascar to American teen comedy Awkward, there's something to suit every age group, taste and mood. Varied, quality content is our top priority so we're always looking out for opportunities to forge partnerships which help make this possible."
It's been a big week for hmv, with the resurgent retailer hosting store managers for its annual conference on Monday and, the following night, helping raise much needed funds for music therapy charity Nordoff Robbins at the Football Extravaganza charity dinner. We'll start with the former first, with hmv's Laura Thomas talking us through the event, held at London's Vinopolis, near the retailer's own London HQ. She said: "Monday saw a celebratory 2014 hmv Christmas Conference with all store managers looking forward to Christmas and the impressive visual release slate. All hmv colleagues are excited to present customers with new titles including Maleficent, Inbetweeners 2, Guardians of The Galaxy and Fault In Our Stars. hmv received numerous messages of support from prominent industry figures such as UK Managing Director of Twentieth Century Fox Robert Price, Senior Vice President of Sony Pictures Home Entertainment Northern Europe Kim Overall and John Stanley (SVP and Managing Director at Warner Bros Home Entertainment Group UK, Ireland, Spain and Nordics). The day was made special thanks to performances by Ed Sheeran, Gaz Coombes and Simple Minds along with an appearance from Neil Diamond."
And the next night, it was a short journey across town to the London Hilton, Park Lane, for the hmv Football Extravaganza, with a host of football stars and personalities joining entertainment industry executive types and others to raise funds for the charity – it's the 19th year of the football-themed event – and also honour this year's Legend Of Football Award to Manchester United star Ryan Giggs, the most decorated player ever in English football. The event raised more than £400,000 for the good cause and Giggs himself said: "It's an honour and privilege to be presented with the Legend of Football Award, particularly when I look back at the list of previous winners. I enjoyed celebrating with friends and colleagues and raising money for Nordoff Robbins music therapy, a really incredible cause."
---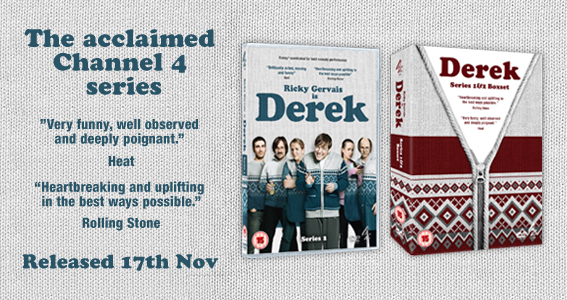 ---
We know it's only October and we haven't even got Q4 out of the way yet, but an interesting announcement landed on our desks this week courtesy of Sony, with SPHE unveiling plans for a whole series of Breaking Bad goodies due in February – that's right, February 2015. It is releasing the complete Breaking Bad series across six different Steelbooks (one for each season), each featuring new, bespoke artwork created by legendary cartoonist Ralph Steadman. The first two arrive in February, with two more in each of the following two months to build the complete set. All are available exclusively through Zavvi and currently selling for £19.99. Breaking Bad creator Vince Gilligan said:
"When I first floated the idea of approaching Ralph to work with us on this project, it was a bit of a pipe dream on my part. I can barely describe the combination of disbelief and giddy joy I felt when I heard he was on board to do it! Ralph is the Walter White of artists: He's a dark genius whose output is disturbing, yet habit-forming. I am thrilled by his arrestingly bleak, visceral imaginings of our Breaking Bad characters." Steadman himself added: "I watched the Breaking Bad whole series in two weeks and now suffer withdrawal symptoms. At first, I thought 'this series is going to be all about death and desecration,' but instead became a more complex landscape of human relationships. I hope I put something of these feelings into the portraits that I made of the characters, which were landscapes in themselves. An irony in the subject of crystal meth is how beautifully it resembles the desert sky."
You can see those Breaking Bad Steelbooks here
– and mighty fine they look too. As Markus Bhatia product director from Zavvi parent The Hut Group said: "We are pleased to have had the opportunity to partner with Sony Pictures on what is truly a magnificent franchise. This also coincides with the launch of our newly designed website which further enhances the visual aspect of our Steelbooks offer.
"
And you may have noticed from clicking through to that link that Zavvi has given itself a new look, sprucing and smartening itself up for Q4, with a clean new homepage, with DVD and Blu-ray leading the way. It went fully live yesterday (Thursday October 16), with, the online retailer said, a positive response from its customers and distributors and studios alike. Commenting on the redesign, Markus Bhatia said: "The newly designed

www.zavvi.com

demonstrates our continued commitment to the entertainment categories. This is a further step to improving our customers shopping experience with clearer navigation as well as showcasing products with more enhanced and dynamic content.
---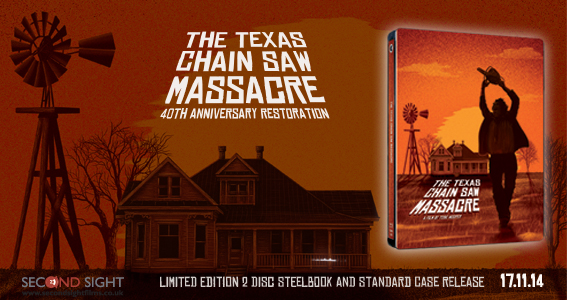 ---
The BBC has got all Christmassy over the past seven days, pushing its wares across the media as it began its Q4 onslaught by creating a special promo reel pushing its wares with accompanying material being sent out across the media. The expertly crafted promo, up on youtube (you can see it
here
) highlights its varied slate (reported here previously), taking in everything from Peaky Blinders to Harry Hill, Lee Mack and Miranda Hart live comedy outings, by way of favourites such as Doctor Who and Top Gear. Commenting on the way is line up is shaping up, BBC Worldwide's Jon Noakes, acting director of consumer products said: "We've got a really strong slate for this quarter which has been very well received by retailers. We had the best-selling TV-related DVD of 2013 with our Top Gear special commission, and so we're delighted to be releasing 'Top Gear: The Perfect Road Trip 2' this Christmas. Comedy looks particularly strong too with stand-up shows from Miranda and Lee Mack and we have high hopes for the new BBC natural history landmark Life Story."
Sticking with BBC Worldwide, the organisation is marking the centenary of the First World War with a raft of releases, with November's Remembrance Sunday events providing a focal point of the activity. Out on Monday October 20 is the World War One Centenary Collection, a box set which features a raft of documentary programmes, it joins the already-released Great War Diaries and, in November, by drama in the shape of Passing Bells. BBC Worldwide's Jon Noakes, again, said: "BBC Worldwide is proud to bring some of the BBC's finest programming dedicated to the centenary of World War One to DVD this autumn. We hope that these releases will help broaden people's understanding of the war and help to commemorate and remember those who died."
Getting a household name TV presenter to don a special outfit to promote your release on primetime television is, perhaps, the kind of PR you could only dream about, but for Network and its Filmed In Supermarionation documentary, that's just what happened last weekend. For Chris Evans put on a Thunderbirds outfit as part of The One Show's coverage of the documentary release which charts the puppet-based output of Gerry Anderson and his cohorts. As well as Evans' costume change, the programme also interviewed Parker and Brains puppets, who talked through the history of Anderson's oeuvre. The title is due out on Monday, and arrives on a welter of strong publicity. It's a big week or two for Network, with another big release, a lavishly restored animated take on George Orwell's Animal Farm, which too has received some strong publicity, (not least this excellent feature in The Guardian) due on October 27, a week after its Filmed In Supermarionation. Network's Tim Beddows said: "The reaction has been overwhelming to both projects and we're really happy to see that they have been so well received, particularly our unique take on the Supermarionation shows. Busy times and very hard work but absolutely worth it. We're inspired!"
---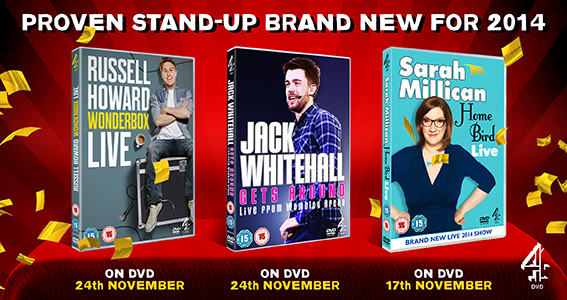 ---
Monday October 13 and as Signature began gearing up for another big week's worth of releases, as Open Grave became its latest horror to arrive in stores. And to mark the debut of the Sharlto Copley starrer, Signature and agency Premier sent a cake out to scores of lucky journalists and publications, including us at The Raygun. Cue plenty of screams, as the lavish, carefully crafted and sculpted creation was as far away from the world of Great British Bake Off as you can get, recreating the open grave of the title with numerous (iced) body parts. You can see a picture on our
Twitter
feed or on the likes of Empire or Total Film's, who all featured hit too. It helped the film get off to a strong start, as Signature's Kaz Mills said: "We really wanted to make sure this inventive gem of a horror title achieved a good level of awareness in what is always a crowded pre-Halloween market and the horrifyingly good cakes were the perfect way of ensuring that. With support from core targets like Zoo, Empire's Kim Newman, Yahoo Movies and Digital Spy, Open Grave is in a great position as we move into the creepy holiday season and just the sort of inventive activity we're finding really resonates with media."
In case you hadn't noticed it, the London Film Festival has been taking place in and around the capital. We'll have some more on this and the other films on the next newsletter, with reports and updates on doe of the highlights, especially those due sooner rather than later on DVD – the marvellous The Possibilities Are Endless, The Texas Chain Saw Massacre and others among them – but one of the highlights for us at The Raygun was Dogwoof's excellent Time Is Illmatic. Some 10 years in the making, the documentary follows the rapper and looks at his life and career running up to the seminal debut. There were two sold-out screenings at the LFF, with filmmakers One9 (possibly not his real name) and Erik Parker on hand at the one we attended on Saturday night for a Q&A session. The film will be released in UK cinemas and on demand from next Friday (October 24) ahead of a special limited edition dual format Steelbook package on November 24 with a whole host of extras and a single-DVD release on January 12 next year. Dogwoof's Daniel Green said: "The incredible reception we've had so far for Nas: Time Is Illmatic, as well as for One9 and Erik at Saturday's Q&A, only goes to show how influential Nas' debut album was and remains to be. On top of the UK cinema and god release in October, we're very excited to be releasing the film as our first Dual Format Steelbook just one month later. We see this as a real collector's item for both Nas devotees and anyone with an interest in hip-hop and its origins."
---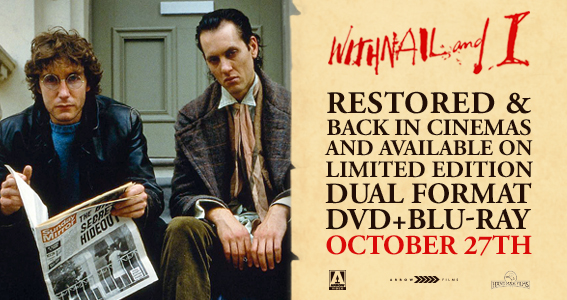 ---
Monday October 20 sees filming begin on the second series of British Gangsters: Faces Of The Underworld, a Revelation-produced series due to air on the Quest Channel in 2015, with the company retaining the home entertainment rights for the UK. It follows hot on the heels of the first series, with a similar release strategy working a treat. Revelation's Trevor Drane said: "We released the double DVD version of series one first, well before TV had aired as there was already a buzz about it on social media generated by author Bernard O'Mahoney, whose book we based the series on and who presented the TV series for us. It is unusual, but the first series quickly went on to be regarded by true crime fans as the definitive work on its subjects, and when broadcast on TV nearly two years later its ratings were sensational, building to a peak for episode six of 84 per cent over the Friday night spot's average. It was seen by more than 2 million viewers and repeated last month. Series two will be based on Bernard's new book, and we aim to deliver the same in-depth quality of subjects as before, as it is quality in this genre that brings both critical and commercial success."
The multi-pronged IP Crime Group, formed of government and other authorities, plus private interests and crime groups, has published its annual report, which takes some going through (you can see it here), but provides an interesting snapshot of IP crime and efforts in the UK and elsewhere to fight against it. There was praise for some of our industry's own groups, such as the Industry Trust and FACT, outlining their work over the past year or so.
We are going in the right direction and are focused on investing in educational programmes to increase consumer awareness of IP threats, and how businesses can protect their rights effectively. In addition, the work undertaken by IP attachés has strengthened international relationships and increased understanding of IP crime across borders while invigorating new opportunities across trade and industry. In his opening statement, top policeman Giles York, form chief constable of Sussex police and one of the leading lights in the Association of Chief Police Officer's IP crime efforts, highlighted the fact that police and authorities were having to become increasingly smart to thwart copyright infringing crime. He said: "Over the next year the IP Crime Group will work with the new IP Minister, Baroness Neville-Rolfe, on a five-year strategy. The IP Crime group will play a key part in developing the strategic direction for – and will continue to use innovative ways to tackle the tangible threat Intellectual Property Crime presents to the economic stability of the UK. The IP Crime Group is committed to making the UK an attractive choice for trade and investment.
Mention of the Industry Trust brings us on to news that the organisation will be unveiling its new, pro-copyright cinema trailer early next month, on November 4, at the Into Film Festival. It's even created by Aardman Animations, after a creative was selected from 13-year-old Hannah Mason's storyboard as part of a Creating Movie Magic competition. It's another collaboration between the Trust and other elements such as the educational film-based charity organisation Into Film. Katy Carter, senior marketing manager at the Trust said: "Last year, the Trust partnered with Into Film and My Pockets to create the memorable Vin Diesel's Socks
trailer for the first Into Film Festival, to ensure that IP is a 'golden thread' interwoven with their film education activity. The trailer was seen by more than 200,000 young people who attended the festival, and 75,000 on You Tube, and has been nominated for an RTS award. We hope to surpass this success with the Aardman magic, as the Into Film festival grows in it's second year. We look forward to sharing the trailer November 4, and if you know of any schools who would be interested, the registration page is here:
http://www.intofilm.org/festival."
Meanwhile, many in the industry have been down in Cannes for the past few days at MIPCOM and tying in with the event, RLJ Entertainment has announced a couple of key acquisitions for its Acorn imprint in the UK. Jonathan Strange & Mr Norrell stars Eddie Marsan and is set in early 19th century England and is, by all accounts, a belter of a series, with its roots in magic and other strange goings-on, while The Missing is a contemporary drama thriller starring James Nesbitt. Both are due to air on BBC One, with the former picked up from Endemol, at the same time as the second series of The Fall, and the latter from All3Media. RLJ Entertainment's acquisitions and commercial director said: "
We are thrilled to be working with Endemol and All3Media on two of the most exciting drama programmes on offer at MIPCOM which will complement our portfolio of strong scripted British dramas featuring exceptional talent." Endemol's Cathy Payne added: "It is wonderful to be collaborating with RLJE on the home entertainment rights for both Jonathan Strange and Mr Norrell and The Fall Season 2 in the UK. To have such a strong home entertainment partner is an asset for both series, which has been proven with RLJE's release of The Fall Season 1."
---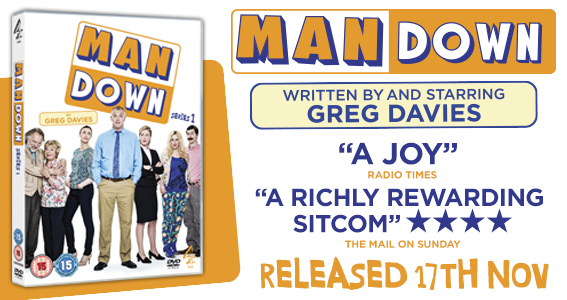 ---
QUOTE OF THE WEEK
"The current distribution model for movies in the US particularly, but also round the world, is pretty antiquated relative to the on-demand generation that we are trying to serve. Releasing a movie and then waiting six, eight, ten months before there is any home video exploitation and at least a year before you can get that at home, that's not the model people choose. What we are going to do accelerate the model a little bit by putting our money where our mouth is. The idea of giving the consumer choice is important. People are choosing Netflix; they don't want to wait a year, or maybe ten years to get that movie. I want to restore choice and option."
Netflix supremo Ted Sarandos speaking at MIPCOM…
AT THE MOVIES
Gone Girl still sat atop the UK box office after its second weekend (ending October 12) and has now taken almost £10 million. Other new entries included The Maze Runner (just over £2 million) and, a touch under that level, horror Annabelle, with One Direction's We Are What We Are – The Concert Film breaking all kinds of event cinema records on its way to more than £1 million in receipts. The Rewrite earned £324,889 in its opening frame.
Another week, another raft of Marvel superhero stories, chief among these being the news that Robert Downey Jr being in talks to reprise his Iron Man role in the third Captain America film. And? You might ask, given he's already appeared alongside Steve Rogers and co in Avengers films… Well, it seems as if it's all something to do with an old Marvel storyline called Civil War, in which the two heroes go up against each other. All will be revealed when the film finally opens in May 2016. Oh, no, hang on, it will be drip-fed over a series of weeks and months for the next two years or so…
Other key stories in the Marvel and Star Wars universes (let's get them out of the way sharpish) include the fact that Ewan McGregor is the latest star rumoured to be in the frame to play Doctor Strange, while Warwick Davies is said to have signed up to the next Star Wars film…
Lego fans, meanwhile, will not have been surprised to see that Lego Batman will star in his own spin-off film, given the outstanding quality and sense of humour displayed in the Warner-released DTV series with the superhero. His star turn in The Lego Movie helped further too…
To subscribe to The Raygun newsletter, please email info@theraygun.co.uk
with subscribe in the subject matter
To unsubscribe, email info@theraygun.co.uk with unsubscribe in the subject
For editorial or advertising queries, contact tim@theraygun.co.uk