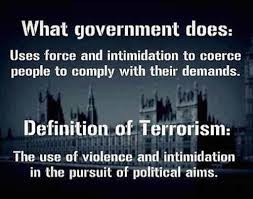 A Trip to The Moon, Part Two
By Ms PM
Picking up where we left off last week, we had asked the big question. Why is Oklahoma County District Attorney David Prater so involved with this trial? The most logical reason is that Al testified as a witness in the Grand Jury investigation against Prater involving allegations of bribery and campaign funding misconduct.
Who in their right mind doesn't believe that government can and will target an individual or group to shut them up? Who believes that Oklahoma government isn't corrupt? Who believes that if anyone were called to testify against a powerful person such as Prater that little voice in their head wouldn't wonder about the can of whoop-ass they were about to unleash upon themselves?
What is really going on behind the closed doors the public isn't privy to? Al's belief, because Prater personally charged him, represents an opportunity for Prater to seek revenge. This could be consciously or subconsciously but a fact is that political people do use their power to go beyond any capability the public has the means to accomplish. A common citizen standing alone will always have less power. Is this tactic used by those in power ever investigated thoroughly enough to find the truth?
Corruption murders truth and who are you to believe? We want to drive home the talking point the state uses in their motion against Al. This is stated over and over like an old stuck record. "It is undisputed that the Oklahoma County Multi County Grand Jury investigated what turned out to be false allegations against Prater and that he was fully and publically cleared of all wrongdoing." This statement is told to media and they also report it as truth. Is this a case of if it's said enough times it must be the truth?
This is what the Grand Jury Report states. "The time allotted this session did not permit the grand jury to complete its investigation of other matters investigated to-date. The grand jury will recess at this time to its next scheduled session on July 17, 18, and 19th, 2012, to permit the summoning of additional witnesses and the gathering of additional physical evidence by the investigators assisting the grand jury at which time the grand jury will resume its investigations." Does this sound like the allegations are solidly "undisputed"?
In this case, Prater either believes Al tried to blackmail Senator Brannan or he believes his power in office will afford his interpretation of a very broad and poorly written law simply because he doesn't like Al and desperately hopes it will be enough to rid himself of the thorn in his backside. The people that know the truth are in a protected bubble and the doubt lies herein. When there is no way to acquire the truth it makes it easy to lie and never get caught.
The Oklahoma Blackmail statute:
Blackmail is verbally or by written or printed communication and with intent to compel another to do an act against his will.
1. Accusing or threatening to accuse any person of a crime of conduct which would tend to degrade and disgrace the person accused; or
2. Exposing or threatening to expose any fact, report or information concerning any person which would in any way subject such person to the ridicule or contempt of society, coupled with the threat that such accusation or exposure will be communicated to a third person or persons unless the person threatened or some other person pays or delivers to the accuser or some other person some thing of value or does some act against his will.
Picking apart this poorly written law, we ask anyone if they have ever tried to get someone to not do something they are intent on doing. Would and should anyone be found guilty of blackmail?
Could number 2 of the statute be interpreted as the person being allegedly blackmailed must follow through with going against their will in order for the blackmail charge to stick? Or is the law so loosely written that blackmail charges will stand even though the person being allegedly blackmailed decided to do as they planned all along?
Squashing free speech goes against the core values on which the Constitution of Oklahoma and the United States were based. Al believes to his core that freedom will be taken away from everyone if politicians are allowed to continue their path of corruption.
Thomas Jefferson so eloquently said; Rightful liberty is unobstructed action according to our will within limits drawn around us by the equal rights of others. I do not add "within the limits of the law", because law is often but the tyrant's will, and always so when it violates the rights of the individual.
The grand jury cannot determine guilt or innocence. They can decide to allow a formal trial to proceed or not to proceed. Criminal charges can still be pursued re-calling the grand jury with more evidence, or file a criminal complaint. Is Prater attempting a roundabout way to blackmail the jury for the May 5th 2014 trial by setting the stage with his talking point lie of being "cleared", hoping jurors will side with him allowing him to certainly gain something of value?
One reason why the grand jury didn't proceed with the recommendation of criminal proceedings is that Wade Starr somehow got his memory back and said he had lied about his testimony in front of the grand jury. You see Wade stated under oath stated that maxed out Prater campaign donor L.B. Moon paid for the party for Prater which would put Mr. Moon and Prater in hot water because of the limits on campaign contributions.
The plot thickens as we Moon dance and Starr gaze into our next article. See you next week.
Damn the Soldiers and their Families
We Want Our Tax Money!
Or so the Mayor of Lawton Fred Fitch pretty much said in his letter to the legislature today when he objected to Rep. Mike Reynolds's excellent procedural move that brought HB 3143 back for re consideration on Monday. HB 3143 sets sales, use, and occupancy tax on any goods or services sold by the private sector on a military installation that is located on federal property that was annexed after July 1st 1998. And you can bet that this bill will be on the 2014 Oklahoma RINO Index.
The bill was authored by none other than the former wanna be Speaker Mike Jackson and Shultz in the Senate but it was actually our old sparring partner from the Lawton area, Rep. Don Armes, that offered the bill on the floor and received a quick, ram it down your throat vote. Twenty legislators caught on to the scam and voted no even though they were unsuccessful in getting to debate the legislation or even ask questions about the bill before the vote was called. Luckily Representative Mike Reynolds was able to force a procedural move that forced the legislation to return for reconsideration on Monday much to the chagrin of Mayor Fred Fitch.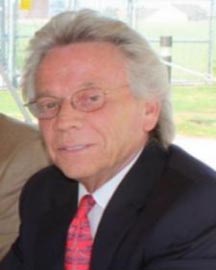 Remember that Rep. Mike Jackson was Charlie Meadow's wonder boy a few weeks ago and now Jackson is carrying heavy water for the State Chamber of Commerce to start increasing taxes on military familes all across the state.
Below are the votes cast:
HOUSE BILL 3143 Cities and towns; relating taxation of annexed
Jackson territory; modifying provisions related to
THIRD READING PASSED
YEAS: 69 RCS# 1326
NAYS: 20 3/05/2014
EXC : 12 11:28 AM
C/P : 0
YEAS: 69
Armes Hall McDaniel, C. Russ
Banz Henke McDaniel, J. Sanders
Biggs Hoskin McDaniel, R. Schwartz
Billy Hulbert Mulready Scott
Cannaday Inman Nelson Sears
Casey Jackson Nollan Sherrer
Cleveland Johnson O'Donnell Shoemake
Cockroft Jordan Ortega Stiles
Condit Joyner Osborn Thomsen
Coody Kern Ownbey Virgin
Cooksey Kirby Perryman Watson
Dank Kouplen Peterson Wesselhoft
Denney Martin, Sc. Pittman Williams
Derby Martin, St. Pruett Wright
Echols Matthews Quinn Mr. Speaker
Floyd McBride Renegar
Glenn McCall Roberts, D.
Grau McCullough Rousselot
NAYS: 20
Bennett Hardin Proctor Smalley
Brumbaugh Lockhart Reynolds Turner
Christian McPeak Ritze Vaughan
Fisher Moore Roberts, S. Walker
Hamilton Murphey Shelton Wood
EXCUSED: 12
Blackwell DeWitt Fourkiller Newell
Brown Dorman McNiel Shannon
Cox Enns Morrissette Trebilcock
Reynolds did some excellent but quick research after the vote last week and other legislators have vouched for his research on what this tax on military members and their families will do to our bases. Sources said that the Army Air Force Exchange Services manager at Fort Sill confirmed how the process works, the history behind the City of Lawton's previous agreement to never tax businesses on the base, and that taxing the base will simply create tension between the Base and the City while forcing private vendors of the base unless the vendors can pass along the tax to the military members and the military families.
One legislator wrote to us saying that he was "appalled" that legislators want to raise taxes on the men and women in uniform.
That didn't stop the dirt bag politician from injecting himself into the House debate with the email below:
From:
Fred Fitch [mailto:fleefitch@att.net]
Sent: Sunday, March 09, 2014 11:05 AM
To: Representatives
Subject: Fwd: Military Base Sales Tax HB3143
To; The Honorable Members of the House of Representatives
From: Mayor Fred Fitch
HB 3143
Honorable Members,
Saturday March 8 you received an email from Representative Mike Reynolds concerning HB3143 and his desire to have the bill reconsidered on the House floor. In his email he made several assumptions and statements that I strongly disagree with. In an effort to correct any misunderstanding of what this bill does I have taken the liberty to correct Representative Reynold's statements with what actually is the intent of the bill.
Please read the memo below it is the same as you received Saturday with the exception of responses of fact that I have included in red. It is my desire that you table this motion and let the vote that you cast Wednesday stand. Should you have questions please contact me at 580.695.9835
Sincerely
Fred Fitch
Mayor Lawton Oklahoma
Shortly after Mayor Bitch had his say Representative Reynolds replied to the outright misrepresentations in Fitch's email. The "FACTS" that the Mayor had responded earlier Sunday are in red type and Rep. Reynold's response is below in blue type:
Members,
You probably received an email this morning from the Mayor of Lawton. I prefer to not have to do any research on Sunday, but if he feels strongly enough about his ill conceived position to send it out during church, then I feel it is necessary to respond. He has made several allegations that he calls FACTS without any supporting facts.
FACT: THIS BILL DOES NOT CHANGE OR IMPACT CURRENT EXEMPTIONS OF THE ACTIVE MILITARY, SPOUSE,VETERAN, OR THEIR FAMILIES.
Fact: Mayor Fitch presented absolutely no supporting facts for this statement. I have visited with individual vendors and leadership from Fort Sill and the statement is totally inaccurate. Additionally he only speaks for Lawton and does not address the implications at other bases in the state.
FACT: SALES TAXES ARE USED IN THE GENERAL OPERATIONS OF THE CITIES. INFRASTRUCTURE, PARKS AND QUALITY OF LIFE ACTIVITIES OF WHICH THE MILITARY AND THEIR FAMILIES UTILIZE AND ENJOY.
Fact: Mayor Fitch does not tell us what percentage is used for parks, quality of life activities and infrastructure; that would be a fact. Fort Sill has its own infrastructure, parks and quality of life facilities. Does the mayor propose to charge the citizens of Oklahoma City to build his parks? That is actually a rhetorical question, he does charge the citizens of OKC, Cache, Medicine Park, and Fort Sill and anyone else who comes to Lawton to shop, dine, buy lumber, etc by charging them sales tax when they purchase goods in the city limits of Lawton.
FACT: THESE SERVICES ARE AVAILABLE UPON REQUEST AND BOTH HAVE BEEN USED ON NUMEROUS OCCASIONS.
Fact: No doubt the services are available upon request and have been used on occasion. Also the services of Fort Sill are available upon request to the city of Lawton and have also been used. "Normally" is the key word. Perhaps a fact would be the cost the city has incurred on the rare occasions Fort Sill has requested them, and what cost were provided to Lawton by Fort Sill when they were provided. That would be an instructive fact.
FACT: THE REPRESENTATIVE FAILED TO CAPTURE ALL OF THE NEW LANGUAGE HERE IS THE PART THAT IS MISSING: but the applicability of such ordinances shall be limited to activities on the military installation engaged in by the private sector involving the sale of goods and services taxable under the Oklahoma Sales Tax Code, the storage, use or other consumption of tangible property taxable under the Oklahoma Use Tax Code, and the occupancy of hotel/motel rooms for rent whether received in money or otherwise.
NOTE THIS ONLY APPLIES TO THE PRIVATE SECTOR AND DOES NOT EFFECT ANYONE WHO HAS MILITARY EXEMPTIONS NOR DOES IT APPPLY TO ANY GOVERMENTALLY OPERATED FACILITY OR BUSINESS( COMMISSARY, PX.)
Fact: The Mayor added "NOTE THIS ONLY APPLIES TO THE PRIVATE SECTOR AND DOES NOT EFFECT ANYONE WHO HAS MILITARY EXEMPTIONS NOR DOES IT APPPLY TO ANY GOVERMENTALLY OPERATED FACILITY OR BUSINESS( COMMISSARY, PX.)" which language is not found in the bill. This actually makes the case for the reconsideration. That language at the very least must be added to the bill.
FACT: LAWTON IS NOT GOING BACK ON IT'S AGREEMENT WITH THE MILITARY. WHEN THIS WAS IMPLIMENTATED THERE WERE NO PRIVATE BUSINESS OPERATIONS ON POST. ALL OF THE BUSINESSES THAT WILL BE IMPACTED ARE PAYING COUNTY AND STATE TAXES CURRENTLY.
Fact: The Mayor might be correct in saying there were no private business operations on post. If that is true then the only reason for the agreement was to cover this exact situation!
FACT: CONCESSIONAIRES AND PRIVATE VENDORS THAT ARE FOR PROFIT ON LEASED LAND CURRENTLY CHARGE TAXES WITH NO EXEMPTIONS
Fact: The Mayor apparently wants you to draw 2 incorrect conclusions from this statement.
1. Once again, does the mayor speak for all bases?
2. Vendors might charge state, county SALES taxes , but not CITY with no exemptions, but there are private vendors that contract with DOD that do not. I have already learned that there are several scenarios at the various bases, depending on what type of agreement the vendor has with DOD.
FACT: THIS CAN BE ACCOMPLISHED WITH A SINGLE KEY STROKE ON THE CASH REGISTER.
Fact: The Mayor makes his most blatant misrepresentation with this statement. Under current statue, in order to claim this exemption a vendor must fill out a form capturing the reason and identification of the individual claiming the exemption. If the vendor does not have this information on file then the vendor is liable for the tax. Of course the calculation can be done with a single keystroke on a cash register, but not the documentation of why the clerk did that keystroke.
FACT: THIS IS A PRIVATE COMPANY THAT ALLOWS CIVILIANS TO STAY AT THE POST FACILITY. THEY SHOULD BE PAYING THE SAME FEES AS HOTELS OFF POST WHO HAVE TO PURCHASE LAND AND INVEST CAPITAL WHO ALSO PAY PROPERTY TAXES UNLIKE THE HOTELS ON POST
Fact: This private company has a 50 year contract with DOD. The Mayor apparently doesn't want to acknowledge that.
I also believe that in the last couple of years we added to the statues allowing for economic development specifically on base. I will attempt to clarify this in the morning with House Staff. I believe it was in the form of a TIF. Perhaps the Mayor can clarify if there are any TIF's in Lawton, because they do exactly the opposite of what the Mayor apparently wants this bill to accomplish.
Maybe the Mayor believes that Hotels that purchase land outside the city limits of Lawton should also have to pay the same as those in the Lawton city limits. AND PLEASE MR MAYOR, TELL US IF YOU NEXT MONEY GRAB IS NOT TO DEMAND THAT THESE COMPANIES PAY PROPERTY TAXES ON POST FOR LAND THEY DO NOT OWN.
Does Lawton enter into any long term leases with private companies? OKC does, and they certainly don't tax themselves.
FACT: AGAIN IF THE BUSINESS IS PRIVATE AS IS THE ABOVE MENTIONED CORVAIS AND IS CURRENTLY PAYING STATE AND COUNTY TAX ON LUMBER, SHEETROCK, BRICKS, CONCRETE,AND APPLIANCES ACCORDING TO THE OKLAHOMA TAX CODES THEN THEY SHOULD PAY MUNICIPAL SALES TAXES ALSO.
Fact: What fact are you giving us? This company or others like it should be required to pay a tax because you say so? The fact is Corvais entered into the long term agreement knowing their costs would not have to include this tax, wouldn't you agree Mr. Mayor?
Corvais has agreed to receive in income only what the military designates as the reimbursable living amount for each of its pay grades.
I was unable to contact Corvais, and will try again Monday morning, but what seems to be going on is a significant blindside of a company that entered into a contract based on their costs, and now their cost are going to change so that Lawton can collect taxes and provide no service for those taxes.
FACT: THEY ARE CURRENTLY PAYING STATE AND COUNTY TAX SO IS REP. REYNOLDS SAYING THAT IS OK TO COLLECT THESE, BUT THE CITY SHOULD PROVIDE EVERYTHING AND HAVE NO OPPORTUNITY TO RECOVER EVEN MINIMUM FUNDS FOR SERVICES .
Fact: My Mayor, I said exactly what I thought. Are you saying the city "PROVIDES EVERYTHING"? Please see above discussion. The city provides little, and already receives far more that a minimum by collecting taxes on all the people that purchase goods and services in Lawton that live on base.
FACT: WHAT TAXES ARE COLLECTED WILL BENEFIT THE CITY ALONG WITH ANYONE WHO DRIVES ON IT'S STREETS, GOES TO ITS PARKS,ENJOYS ITS MUSEUMS, AND IT'S SPECIAL EVENTS FOR ALL RESIDENTS OF LAWTON AND FT. SILL. BUT IT WILL ALSO PROMOTE FAIRNESS IN SERVICES PROVIDED BY ON POST AND OFF POST MERCHANTS BY HAVING EVERYONE OPERATING BY THE SAME RULES. REMEMBER WHEN THIS LEGISLATION WAS ORIGINALLY PASSED THERE WERE NO PRIVATE BUSINESS ON POST.
Fact: Remember, as I stated previously) when the legislation was passed, this would only have been included in the original legislation in anticipation of the situation, because there was currently no private business on the base.
AGAIN THIS IS A ISSUE OF FAIRNESS IN COMPETITION AND IT DOES NOT CHANGE ANY EXEMPTIONS THAT CURRENT MILITARY FAMILIES HAVE ACCESS TO.
Fact: It is an issue of fairness. Lawton agreed to this exemption in 1998 and now they want to change the rules.
Mayor Fitch, please provide facts. Your opinions are welcome, but they are not facts. How much money does the city of Lawton anticipate receiving from the passage of this Statue. How will it affect Tinker, Vance, Altus, etc.. Most importantly how will it affect the members or our armed forces. Does this benefit them in any way? In my opinion the answer must me no. It could on the other had have a significant negative impact on them and their families.
By the way, would you also explain how HB1786 from 2010 plays into the picture?
Representative Mike Reynolds
Mike Reynolds could use some help on this Monday morning. Use the email addresses that are always at the bottom of our newsletter and light up the Capitol on this issue. There are two email addresses that can be used to reach all 101 House members or you can use the lists of House members in blocks of thirty.
Mayor Fitch's email address is
fleefitch@att.net
and his phone number is
580.695.9835
After you have contacted the legislators his sorry butt needs to be busy fielding angry phone calls for the rest of the week.

Pass this newsletter along to all of your friends and families and post it on Facebook.

Let's teach this sorry, soldier taxing piece of crap that he needs to learn to leave our military members and their families alone.
Full Color Photo Quality Banner Deal!
One of the first projects that the Sooner Tea Party did was to set up a sign shop for conservative candidates. We charged what it cost in materials for the screen printing of the signs or for the banner vinyl lettering and substrate and used the labor of the candidates or their supporters to actually print the signs. If the transaction was required to be reported to the Ethics Commission we reported a fair market value for the signs because we used our equipment to produce the signs.
This deal is a simple purchase of product from a business. If you are doing this on your own for your business or even to support a politician then the purchase does not have to be supported IF you don't coordinate the purchase with a politician and just do it on your own. If you want to use his picture, get a copy from the House or Senate website.
The cost for Sooner Tea Party supporters (that have donated in the past or will donate before ordering) is a flat $1.00 a square foot for a one sided banner. Any size can be made within reason and the banner can be for your business, a family event, or political. These have to be shipped in so the deadline for having your order in is March 20th. The banners will arrive on March 28th and can be picked up in Oklahoma City or shipped to you if you want to pay the shipping costs from OKC to your town.
This order is limited to 90 banners total so get your order in quickly if you want to be sure of getting in on the deal. If you can do your own layout great, or we will do the first layout for free and $10.00 per revision. To check the photo quality of any picture or image that you are going to use blow it up in photo editing software or just on your computer screen until it is the size that you want the picture to be on the banner. If it still looks good then the quality is high enough.
And are you pissed off about a recent vote by one of the legislators? Make a few banners about the liberal vote and let his voters know what he is up to. Don't talk to him, talk to his bosses.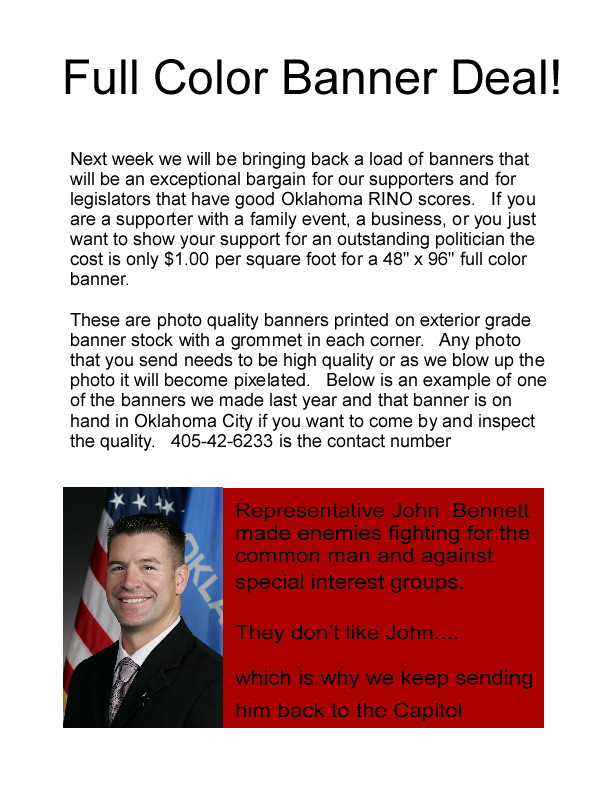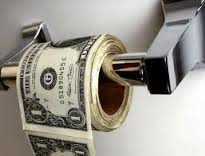 American Indian Cultural Center
or the Largest Corporate Welfare Boondoggle in State History?
Last week we covered the Senate bill `considering the act of stealing private funds held in trust by the state and spending those stolen funds on the American Indian Cultural Center that has been mothballed since 2012. The funds are to be taken from the Unclaimed Property Fund, where private money that has been abandoned in private hands such as insurance companies or other businesses, is held while the state finds the owner or the heirs of the owner of the funds.
Last week the Senate passed the legislation with all twelve Democratic senators voting for the bill along with 18 Republican senators: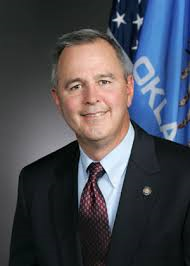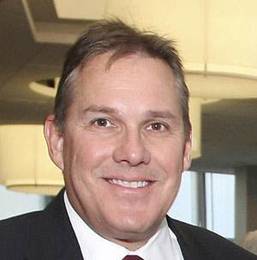 Brian Bingman (R-Sapulpa), Cliff Branan (R-OKC),
Yeah, we know about that transvestite Roldex full of Crazy Cliff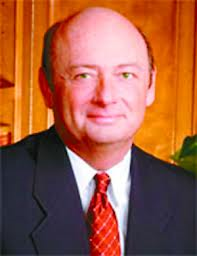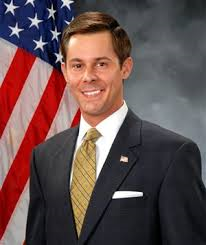 Rick Brinkley (R-Owasso), Corey Brooks (R-Washington),
Trying to fill Brogdon's shoes…. Is this a gay face?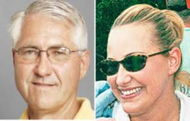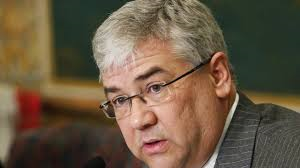 Harry Coates (R-Seminole) Brian Crain (R-Tulsa),
Horney Coates and the tramp in the title Clueless Crain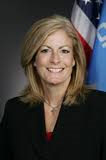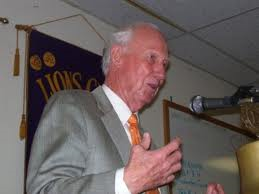 Kim David (R-Porter), James Halligan (R-Stillwater),
Komrade Kim Walking Dead Halligan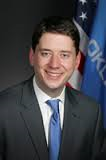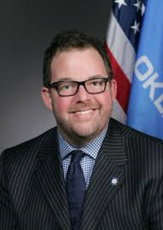 David Holt (R-Bethany), Rob Johnson (R-Yukon),
Doofus David Hey! They named him right…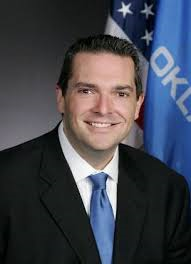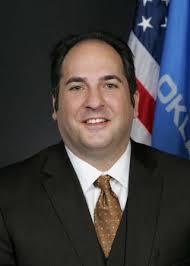 Clark Jolley (R-Edmond), Kyle Loveless (R-OKC)
Mamm's Boy Clark I bet he is loveless, try hiring a hooker Kyle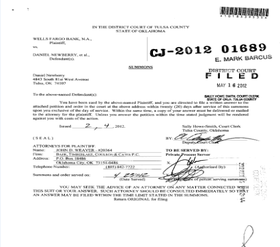 Bryce Marlatt (R-Woodward),

Dan Newberry (R-Tulsa), Homeless Dan
Can't you just picture this guy Dan already has a picture in this newsletter so we
in a wife beater shirt? posted his home foreclosure document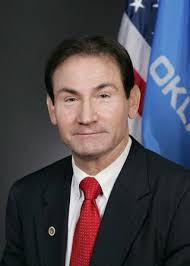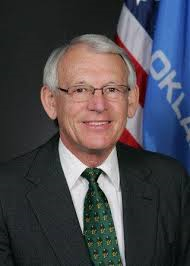 Ron Sharp (R-Shawnee), Wayne Shaw (R-Grove),
He certainly doesn't look Looks like a shop teacher or
Very sharp, stoned maybe…. the janitor that cleans toilets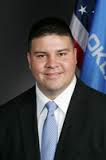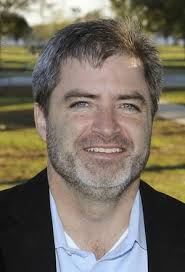 Ralph Shortey (R-South OKC) Rob Stand ridge (R-Norman)
WTF Ralph! At least his mom named him right
Seventeen Republican senators still have a shred of honesty left in their values as evidenced by their vote against the theft of $40,000,000.00 in private money were:
Cliff Aldridge (R-Choctaw),
Mark Allen (R-Spiro)
Patrick Anderson (R-Enid)
Don Barrington (R-Lawton)
Larry Boggs (R-Wilburton)
Josh Brecheen (R-Colgate)
Nathan Dahm (R-Broken Arrow)
Eddie Fields (R-Wynona)
John Ford (R-Bartlesville)
A.J. Griffin (R-Guthrie)
Ron Justice (R-Chickasha)
Mike Mazzei (R-Tulsa)
Mike Schultz (R-Altus)
Frank Simpson (R-Ardmore)
Gary Stanislawski (R-Tulsa)
Anthony Sykes (R-Moore)
Greg Treat (R-OKC)
Senator Bill Brown (R-Tulsa) was excused.
The House Democratic Caucus has endorsed the senate bill, but the Republican caucus has a lot of members that are against giving the money to the American Indian Cultural center because they agree that the Center has wasted much of the money it had been given in the past. They believe that no more state money should be plowed into this bottomless pit and that private funding will fund the Center if the project is actually feasible.
One thing is for certain, this vote will be part of the 2014 Oklahoma RINO Index and any legislator that votes for the massive theft of private money will pay a political price for supporting corporate welfare.
The Senate email and phone list is at the bottom of all of our newsletters. Light up the phone lines on these Republican turn coats.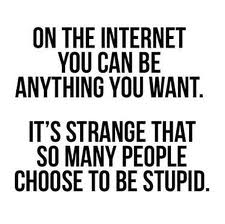 This Is What Happens When Ignorant People
Think They Are Doing the Right Thing
By Ms PM
In this first article the well intentioned plan is to stop a run-away federal government insisting that a Constitutional Convention is the way to do it.
The Georgia legislature has passed the application "to limit the power and jurisdiction of the federal government." State Senator Cecil Staton, Republican in Macon Georgia, says "enough is enough."
These well-meaning folks in Georgia go on to say, "Many thanks to our state legislators for standing for liberty. May God bless us, every single one!" They are under the impression that a Con-Con would place limits on executive orders, commerce clause over reach, and contain language that would demand a balanced budget. They go on to say that it would stop international treaties that would govern from inside the U.S.
Not stopping there they throw in term limits for Supreme Court justices and Congress and the all intrusive theft from taxes placed on us by the federal government. The article states that thousands of Americans are in support of curbing Washington's spending, over-regulation and takeover of state sovereignty.
Alaska, Alabama, Florida and other states are looking at plans to submit to Congress in support of a Con-Con.
But wait…in this article the opinion on a Con-Con would be "national suicide." What on earth does this person know that so many others do not, including the ones elected to represent the folks that put them in power?
Breaking down what the article says by the person giving the opinion, it states:
1-"they" tell us the Constitution has not grown with the country, sort of behind the times.
2-"others" say an amendment to the Constitution will force Congress to obey the Constitution. (ROFLMAO)
3-"they" say if two thirds of state Legislatures call for a Con-Con then Congress must call one, and "that can fix things up just dandy for us."
4-"they" say "not to worry" bad amendments wouldn't be ratified.
Here is where the ultimate blow to freedom will come from. Are we the only ones that see a new Constitution will give total power to Washington?
This last article believes that a Con-Con cannot be controlled.
No matter what the intent, the un-foreseen consequences from some and the foreseen consequences from the rest will ultimately prove to be too little too late. "A Con-Con has no oversight or rules other than those made by the actual participating delegates themselves. There are no rules for selecting delegates." A good thought process might be that the ones we want to stop are the same ones we would put in charge. And how would that help the citizens? And would they miraculously do the right thing because all voters hit them over the head with the smart stick? If the citizens of the United States go along with this ultimate power grab they are dumber than a box of rocks. Instead of understanding how it works and what a Con-Con can do, they go along with the talking points from other uninformed idiots on both sides. There are many conservative leaders and grass root activists jumping on the band wagon and all we can say is you will get more than you could have ever bargained for. There is NOTHING more dangerous to freedom than a Constitutional Convention in this period of our history.
The Constitution gives no guidelines as to a Con-Con. When 34 states make the request, those states place the entire matter is in the hands of Congress. It does not matter if the states passed resolutions containing absolute guidelines for delegate selection. How do you think Congress is doing so far?
Once it starts, the delegates become super egos which can take any action they desire concerning the Constitution. They can change any section or the entire document if they choose. Do you believe Nancy Pelosi, Harry Reid, John Bonehead and Mitch McShittle will not be picking delegates? Have they been looking out for the Republic?
There has been one Constitutional Convention in 1787. Even then the states gave specific orders to discuss nothing beyond the commerce issue. We were lucky then and still James Madison had an agenda planned. "They closed and locked the doors, pulled down the shades and met in secret for a month. When they were finished, they had created an entirely new nation. They produced the most magnificent document ever devised for the governance of man." Is there anyone that believes we have leaders capable of anything other than corruption?
One of the talking points used to push for a convention is that the states must ratify the changes thus having the safeguard in place for the people. What if, given our leaders today, the convention changed the law that says the states must ratify? "What if the new document produced by the Con Con said ratification only required a vote of Congress - or of some special commission? Before 1787 it was 100% ratification by the states and that was changed to two thirds in the 1787 Constitutional Convention. Why would anyone still think that congress wouldn't grab that kind of power?
In the end these battles over high taxes, health care and illegal immigration always top the list for battles to fight. A Constitutional Convention could take what little power we have and give it all away to those in Congress. If you love your freedom you may want to hammer the folks at our Capitol to make sure Oklahoma legislatures do not fall for this lie. We urge all Oklahomans to seek the truth about a Constitutional Convention and what the ramifications can and will be.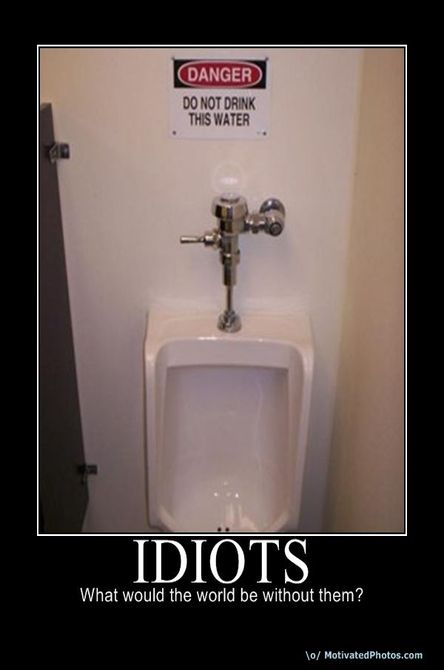 Idiot!
Last week Senator Dan Newberry, AKA Homeless Dan, sent out the following email:

I need your help.

Liberals in the State Senate are rallying to legalize marijuana in Oklahoma. Our state is already facing a drug epidemic that is devastating communities and the last thing we need is more drugs on our streets. The solution is to crack down on the drug dealers who prey on our children, not to legalize the products they are selling.

We must stop this bill before it becomes law.

As the Chairman of the Senate Business and Commerce Committee, I am fighting to protect Oklahoma's values. Join me by signing the petition opposing this bill at www.newpacok.com. Lawmakers need to hear from you. By signing the petition you will add your voice to the list of Oklahomans asking to stop drug legalization in its tracks.
Thank you for your support.

Sincerely,
Dan Newberry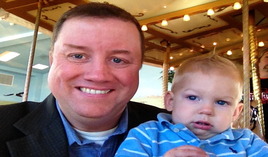 Now Homeless Dan got his nickname after losing his house in a bankruptcy while running for re election. But before the sheriff deputies could pile his swag on the curb Homeless Dan had a new place to crash or it would be ready once some damage had been fixed. What a fine example of an Oklahoma Republican senator. Guy can't even pay his own way in life and we have this idiot approving state budgets and trying to micromanage every Oklahoman's life?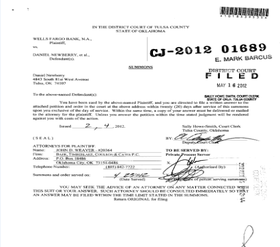 But what is so ridiculous about his email above is that it is an obvious milking of his contact list, begging for people to spread this around and sign his "petition" which is nothing other than a way to gather email and mailing addresses so he can beg for campaign donations. That drug legalization law has zero chance of surviving even a committee vote much less actually passing the Senate, WHICH THE IDIOT IS IN CONTROL OF FROM being involved ON THE LEADERSHIP TEAM.
Of course Homeless Dan doesn't think he is an idiot, most sociopaths don't believe that about themselves, but he obviously believes that the average Oklahoman is an idiot if they think a Republican controlled Senate that he helps run will pass a drug legalization bill or that the Republican controlled House would pass it or if the Republican Governor would sign the stupid bill if it did pass.
Homeless Dan scored a 50 on the 2013 Oklahoma RINO Index so maybe he is out of touch with the rest of the Republican Party or maybe he is just pandering to the clueless in an admission that you would have to be clueless to send this dork any cash.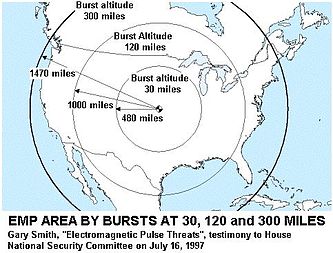 The Threat of EMP – Part 2
Let's review. Last week, I told you about the threat to our electrical grid by an EMP event. According to some scientists, it is a virtual certainty that the U.S. will eventually be hit with a "Carrington Event" class solar superstorm and the Iranians are, at least, on the verge of getting the nukes with enough EMP punch that, in the words of former Iranian President Mahmoud Ahmadinejad, "a world without America" was not only "desirable, but achievable." Either one of these disasters would collapse the grid and, according to a "Blue Ribbon" Congressional EMP Report, it could take up to 12-18 months to replace the super transformers supporting the grid. During that time the Commission estimated that between 2/3 and 90% of America's population would die. Fox News recently had an excellent special summarizing the EMP threat. You can view the youtube version of "Justice With Judge Jeanine" at http://www.youtube.com/watch?v=nbRnJTm_o58


Adam Smith said that the first responsibility of a sovereign was to protect the safety of its citizens. Surely, our federal government must be doing something to protect us from the EMP threat, right? WRONG! Oh, to be sure, our military has protected its command & control facilities, nuclear launch sites, etc. from EMP but nothing has been done to protect the grid that supports both the civilian sector as well as the military sites. In addition, Congressman Trent Franks (R-AZ) has been leading a heroic charge on Capitol Hill to protect the grid, in part, by introducing the SHIELD Act, requiring public utilities to harden their electrical grid but the legislation has gone nowhere for years. So what's the problem? If our leaders are aware of the threat, why haven't they done anything to protect us from a potential civilization-ending catastrophe? Let me summarize the problem for you in two words: money and power.
In 2005, the public utilities received a partial exemption from federal regulation. As a result, the federal watchdog FERC (Federal Energy Regulatory Commission) has virtually no power over the public utilities. Instead, NERC (North American Electric Reliability Corporation) now has supervisory authority over the public utilities. The problem is that the public utilities appoint the members of NERC. Does the phrase "the fox guarding the hen house" come to mind? Now, the public utilities are deathly afraid that ANY regulation, state of federal, will create a crack in the wall and a flood of regulations will come rushing through. Consequently, the public utilities have proven time and time again around the country that they will do virtually anything to avoid any attempt to re-impose anything resembling regulation to and deceive people with toothless rulemaking. Let me give you one example. Congressman Fred Upton (R-MI) formerly worked with Congressman Franks to protect the grid until he became the Chairman of the House Energy Committee. Now, any legislation to protect the grid goes through his committee and never sees the light of day. Why? Public records indicate that approximately 60% of Congressman Upton's campaign contributions come from public utility related sources. You figure it out.
As I understand it, public utility lobbyists have used two arguments against protecting the grid both on Capitol Hill as well as various places around the country. First, they argue that hardening the grid won't work. This is a ridiculous argument. The military has set very high standards to protect its facilities and testing has proven time and again that the grid protections do work. As a side note, Dr. George Baker is the scientific expert who lead the team to create the military's protection standards ("Military Standard 188-125"). I understand that Dr. Baker has been working with the Oklahoma EMP Task Force and that his Military Standard 188-125 is the objective standard that SB 2016 and HB 2623 both use. The second argument that the public utility lobbyists use is that protecting the grid would cost too much. The issue of cost is a more complicated issue and needs to be broken down in order to get to the truth.
From what I understand, there is a lot of bad information floating around from both sides in the dispute over costs, but there are several things we do know for sure. First, public utility lobbyists around the country are willing to lie about the true cost. For example, the lobbyists have used "hit pieces" in different states that suggest that the true cost to harden the grid is the same cost that it takes to build the electric facilities in the first place. Not true. Second, we know that there is a wide range of possible electrical facilities in any state including generation facilities, transmission facilities, control rooms and communication facilities that may need to be hardened in order to protect the grid. Third, we know the approximate cost to protect each of these facilities because we have estimates from the manufacturers of similar equipment from other jobs. Forth, I have been told that, in the past, public utilities have not wanted to give precise information about just what equipment needs to be protected to harden the grid or let experts inspect their facilities to find out for themselves. In short, at this point we don't know exactly how much it will cost to harden the grid but we can find out if the public utilities will give us the right information.
On the flip side of the cost issue, there are several other important things we do know as well. First, no matter what you think the odds of getting hit by a solar superstorm or an Iranian nuke might be, if it does happen, the cost of such a catastrophe is beyond calculation. I saw the National Geographic special "American Blackout" and I can tell you that the scenes of human suffering and fear still haunt me. If you'd like to see some of these clips for yourself, go to www.stopemp.org. Beyond that, the loss of human life could potentially be many time greater than any other event in human history. If it's a question of "priorities," how much is a human life worth?
On the lighter side of the cost-benefit analysis, one potential benefit of hardening the grid would be the potential economic boom. For example, Lloyds of London held a forum this past January to discuss, among other things, setting insurance underwriting standards for certain businesses that would be particularly affected by an EMP event (like financial institutions, medical care providers and energy providers). The problem is that no place in America offers protection from EMP. Can you imagine if Oklahoma was the only state in the union where businesses were protected and L of L required such protections because they were finally available? Forget Governor Rick Perry's "Come to Texas and save money" commercials. Governor Fallin could make her own commercials: "Come to Oklahoma, save more money and survive in the process." Take that idea to the National Governor's Association, Governor Fallin, and tell them that Oklahoma leads the way! Finally, and most importantly, regarding the issue of cost, regardless of what the final cost will be, the brilliance of the pending legislation is that the voters will decide in November whether they want to pay a buck or twenty bucks or whatever it may be per year to protect themselves and their families. Congratulations to Senator Shortey and Representatives Blackwell, Peterson and Bennett for their leadership! The public utilities won't be able to hide behind the smokescreen of cost like they have in other places. If the federal government won't protect us, let "We the People" decide! "We the People" … maybe that's an idea whose time has finally come.
More next week...
2013 Senate members and House Members
Please copy the block of emails for your contact list so you are able to email all of them and help to inform and educate them before the new sessions begin. Use Bcc to send dozens of email with one email from you to them. This will look like you send each one of them a personal email with only their email showing as the recipient. Please mention the Sooner TeaParty in your emails so they will have a healthy respest for what we do.
Want to reach all 101 House members with two email addresses? Just use these email addresses in the Bcc address line and all 101 of them will get a copy
Here are the updated individual House members email addresses in three blocks of Thirty- four each and updated senate emal addresses in one block
.
Rem
ember to strip the unsubscribe link before forwarding this newsletter to prevent someone from taking you off our list! Use our forward this email link at the top of the newsletter to prevent being accidently unsubscribed.
Money is always needed for printing costs, postage, sign materials, and robo call costs. We are tightfisted; we will spend your hard earned money wisely and frugally as we do our very best to clean up Oklahoma politicians so we can begin to clean up our country.
You can donate by sending a check to Sooner Tea party, 358 North Rockwell Ave, Oklahoma City, OK, 73127 or visit Soonerteaparty.org and use the Paypal donation button.