Alex Telfer - Moving Images and Travellers
Known primarily for his powerful, realistic and emotive imagery, Newcastle-based Alex Telfer is a also claiming his ground as an accomplished director. In between his photography shoots, Alex has directed a number exceptional TV spots for clients such as the British Government Department of Health, Guinness, Quantum Claims and Visit England.
Alex Telfer's personal project "Travellers" was also recently featured in the Sunday Times Spectrum magazine, exhibiting striking portraits of a North Country travellers' community. After a chance meeting with Terry Coulson, aged 78, at the Appleby Horse Fair in Cumbria, Alex Telfer began to photograph this patriarch traveller and his community in Craghead, County Durham.

Alex decided to go a little deeper and try to be allowed into a travellers life, not an easy feat as gypsies are very guarded to say the least.
---

Alex Majoli - Doenjang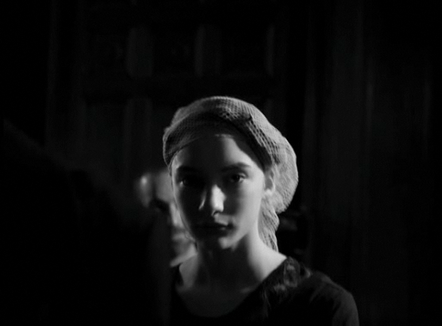 Alex Majoli is not only a prolific photographer in the world of reportage, but also a masterful film-maker. His film "Doenjang" is a story built with behind-the-scenes images of castings, fashion shows and designer's ateliers during the latest Paris Fashion Week. Accompanied by a haunting cello-led score, the protagonists of the film are four avant-garde brands: Haider Ackermann, Hussein Chalayan, Bernhard Willhelm and AF Vandevorst. A report that offers an insight to the behind the scenes of fashion, Doenjang can be seen here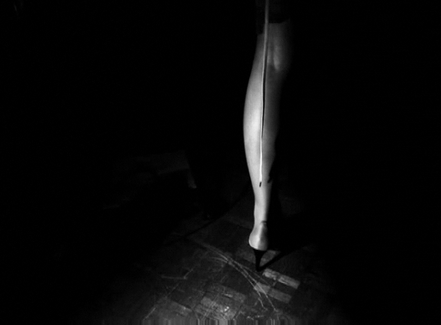 Alex Majoli was born in 1971 in Ravenna, Italy, studying at the Art Institute in Ravenna while beginning to work as a photojournalist. Majoli covered the fall of the Taliban and the invasion of Iraq, and works for publications worldwide including the New York Times Magazine, National Geographic and Newsweek, and clients such as Nike and ING.
---

Bill Owens - Return to Photography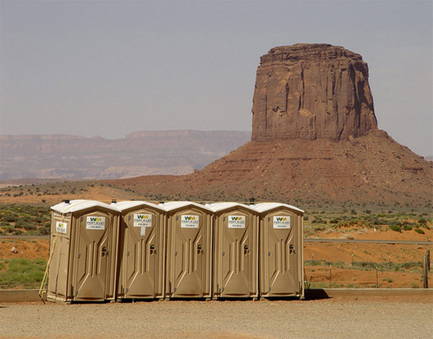 After a 2-decade pause from photography, Bill Owens has recently started exploring the possibilities of digital photography and motion pictures. He now has a collection of short films that he directed, shot and edited entirely himself. Like his still images, his short videos are meditations on daily routines, capturing the commonplace realities of everyday life. Click this link to see an inspiring interview with Owens, and his long-overdue return to the world of photography.
The recipient of a Guggenheim fellowship in 1976 and two NEA Grants, Owens is best known for his photographs of suburban domestic scenes taken in the East Bay and published in the book "Suburbia" in 1973.
His work has become a landmark chronicle of the mid-century suburban explosion and a seminal influence for an entire generation of American photographers.
Serial Cut™ - SONY Bravia 3D

Serial Cut™

have conquered the CGI world with a spectacular scene to showcase the new Sony Bravia 3D television. Bravia is famous for its rich colour power, and this effect is rendered beautifully by the Madrid-based studio.
Serial Cut™ have created 3D models of multiple views of the television. First shown in frontal view, the television represents a rich and colorful landscape. Then, to the right, the same television and scene, is represented as a real still life to demonstrate how powerful the 3D experience is on the device. Created using CGI, the landscape details were later enhanced using Photoshop
.
Olaf Hajek - Animated!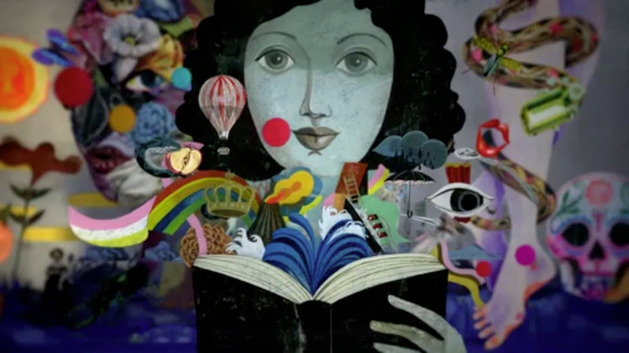 If you are a fan of Olaf Hajek, and you really should be by now, then we've got a real treat for you! Olaf has been working in Brazil the past couple on an animated project, which sees his paintings and whimsical worlds come to life with breathtaking motion.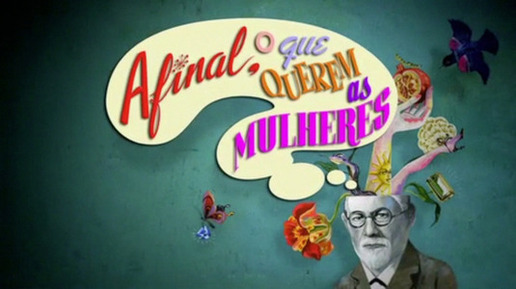 "Afinal, o Que Querem as Mulheres?" is a new television series debuting in Brazil this month, and features a whopping 60-seconds of animated Olaf during the title sequence. This beautiful work can be seen here
Hennie Haworth - Waitrose Christmas and Wallpaper

Hennie Haworth designed some beautiful typography for a selection of Waitrose Christmas delicacies. Grab your collection of Hennie-inspired goodies while stocks last!

She has also has created a wallpaper collection for digital wallpaper producer Photowall, where was she given total freedom to make a design of her desire.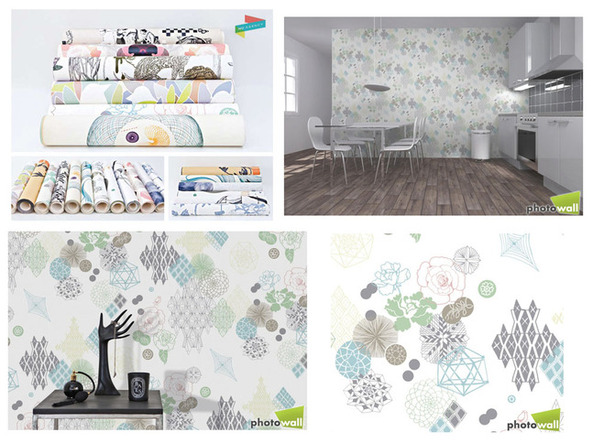 Les Jean Clode - Puppet Mansion
Les Jean Clode recently participated in an ambitious project "le laboratoire d'images" - 
a collaboration beetween 12 illustrators, artists, and students. The French trio had the chance to work with four ultra-motivated students from Supinfocom Valencienne, and collaborated on a short animated film called "Puppet Mansion". 
All of the illustrations were hand-drawn by Les Jean Clode and then converted to 3D for the final production.
Animation and motion graphics is fast becoming a natural progression for many of our illustrators, who are otherwise known for their still imagery. The introduction of movement and sound breathes a life and soul into still work, and paves the path for truly exciting projects and campagins.

Pocko welcomes Sarah King to our roster of artists! This fresh talent of Evening Tweed fame offers unique take on typography. We're all very excited to be working with her and expect great projects ahead.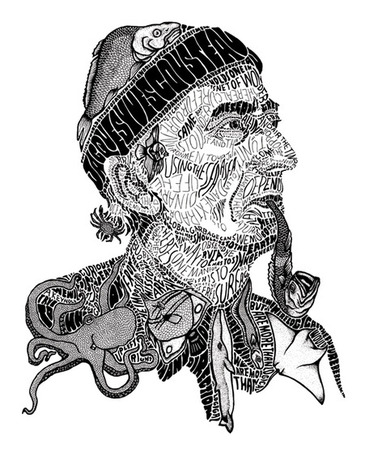 Since graduating from Brighton in 2008, Sarah now lives and works in London and since then has worked with a large variety of clients including Wired Magazine, The New York Times, San Francisco Museum of Modern Art, Taschen and Zizzi's Restaurant.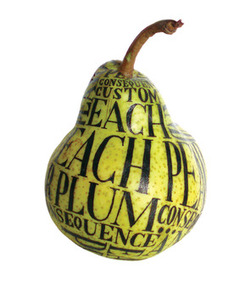 Sarah's work combines illustrated typography with detailed hand-drawn elements, and is often inspired by the natural world. And to answer your question: Yes, her letter-clad fruits are extremely tasty too!

HippieHouse - NickToons Bumpers!

The guys at Nickelodeon saw the HippieHouse's potential and commissioned the studio to develop a set of 6 full hi-res 3D Bumpers for Nicktoons USA Channel. They concentrated our energy to carry out this heavy graphic package full of explotions, smoke simulations and all kind of action resources. The main directive was to work with the Nicktoons' logo as the main character for each bumper.
The boys were then commissioned to create this ID based on Jorgan, a particular character from 'The Fairly Oddparents' featured at Nicktoons. They had to make very precise selections and intelligent decisions to extract the character's best character poses and build up a new full-action short story.
Ben Newman - The Bento Bestiary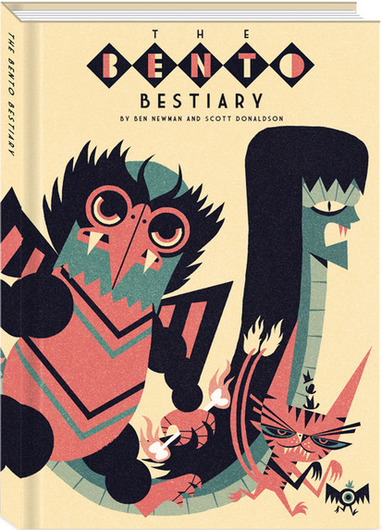 In the 18th Century, Japanese artist Toriyama Sekien attempted to depict each spirit of the 'yokai' tradition; an ancient race of demons whose descendents would later terrorise the earth under the guises of Godzilla, Mothra and Rodan. Now, two Bristolian men aim to rediscover the near-forgotten Yokai, and return these ancient beasts to their former glory, in the form of the Bento Bestiary.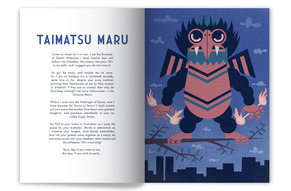 The brand new Bento Bestiary is available now for your Christmas stocking goodness! Fourteen spirits and demons are lovingly rendered by Ben Newman in the bold and colourful illustration style we have come to expect from him. Newman draws heavily on early and mid-20th century design in his work, incorporating worldwide themes from European deco to Japanese film posters and 50's American cartoons, never losing his strong sense of a most English deadpan humour. Bento Bestiary is available from Nobrow Press.