HMV OPENS ONCE MORE
RETAILER "DELIGHTED" WITH SALES
NEW, RECENT RELEASES LEAD THE CHARGE
MEMBERSHIP BOOST FOR RENTAL
SINC RACES TO NUMBER ONE
AS PET SHOP BOYS MAKE LOTS OF MONEY
CINEMAS BACK IN JULY…
…AS DISTRIBUTORS OFFER CLASSIC TITLES…
…AND GET PLENTY OF COVERAGE
ALTITUDE LEADS THEATRICAL CHARGE…
…AND INDUSTRY READIES FOR MORE DRIVE-INS
AUSTEN-TATIOUS RELEASE
SAVING THE DAY…
…WITH A SPECIAL Q&A FOR ACORN TITLE
SCREENBOUND CLEANS UP…
…AND GETS A BIT MUCKY
ANIME ACQUIRES
FACT WARNING
QUOTE OF THE WEEK
AT THE MOVIES
TRAILERS OF THE WEEK
---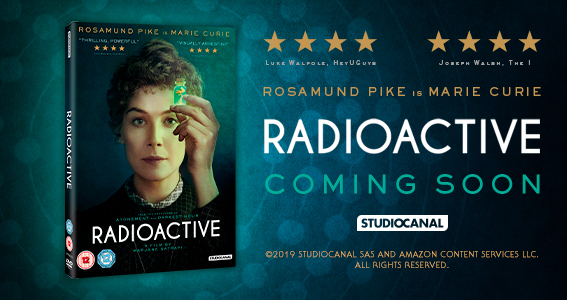 ---
If you can't read this newsletter or see the ads, please click here.
The morning of Monday June 15 was the day the industry had been waiting for as, under new trading conditions with social distancing to the fore, hmv threw its doors open to the public again. And after a week's trading at its English stores, and with the announcement that its outlets in Wales will be opening next Monday, June 22, and Scotland due to follow a further seven days later, the retailer has said it is "delighted" with the way things have gone. The first week has gone according to plan, boosted by some fortuitously timed big releases – Liam Gallagher's new album and Birds Of Prey and David Copperfield on Blu-ray and DVD – and other more recent items that were released while its stores were shuttered. Pleasingly for the retailer, there have been no major problems, showing its carefully planned strategy appears to have worked. Reports from stores on social media and elsewhere were positive too. The flagship FOPP store in London's West End opened alongside its sister hmv stores and reported queues constantly outside the shop and, thanks to the well observed guidelines and seeing how it worked practically, was able to allow more in for the rest of the week.
Official comment came from hmv's Neil Taylor, who said: "We have been delighted with initial sales at our stores in England and Northern Ireland on reopening this week which are in line with our expectations. The most important thing for us was opening our stores in a way that is safe for our loyal customers and amazing staff, while still preserving the thrill of browsing for music and film. We have seen a steady stream of customers throughout the week, and as each day goes by and even more shops around the country begin to open, we expect to see consumer confidence continue to grow. Our staff have been brilliant throughout, and we are looking forward to our Welsh stores opening on Monday, followed by our high street Scottish stores on June 29."
Further detail came from marketing and e-commerce director Patrizia Leighton, who talked about the ways stores had worked. And what kind of titles customers were going for in the first week back. "for now people seem to be catching up with the releases they have missed picking up in their local hmv and Fopp storess during lockdown. Titles such as 1917, Bad Boys For Life, Lighthouse and Bloodshot are all doing well. Plus of course the frontline new releases with Birds of Prey, Dolittle, David Copperfield and Liam Gallagher MTV Unplugged on Vinyl which came out this week. Our offers across HBO and the premium collection are also seeing good pick up, plus our Vinyl 2 for £30 showing customers are feeling confident about browsing our stores which is a great start." hmv will be adding more and more lines to their promotions as stores adjust and settle in. Further lifts are expected as bigger shopping centres join the high street in opening up more stores. What's more, hmv had also noticed the public's continued support for entertainment retail. "I think there's an overwhelming support for our stores being open again," said Patrizia Leighton. "It's a good, solid start. The feedback has been really positive. We're starting to see the dynamics of how customers shop too, so we are continuing to review the levels of how many customers can shop safely in our stores and we are beginning to increase these in some of our stores already. Oh, and we've used a lot of hand sanitiser!"
---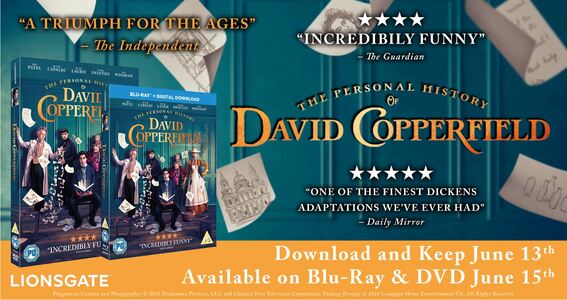 ---
It wasn't just hmv stores though. We also spoke to one of our rental pals, Dave Wain, from Snips Movies, on the Wirral in the north west of England. He'd reopened with a hugely busy week, and, what's more, signed up new members too. Here's his latest report: "Well they could have at least eased me in! Not that I'm complaining, although I may need to sleep for 48 hours after this week. It's great to be back, and my customers seemed to agree as they bombarded my store right from the off. The demand was primarily for kids films, but at £1 a pop I guess it's a welcome break from the extortionate prices of the various PPV streaming services. Grown-ups were happy too though, as they began to sink their teeth into sixty virginal rentals untouched by mucky fingerprints, with Birds of Prey, JoJo Rabbit and Parasite leading the way. I'm also giving myself a thumbs up for thinking ahead and printing extra membership cards, such has been the uplift in new members. The majority have sprung from a handful of complimentary social media articles on key community pages, while a fair few have drifted in after spotting us through lockdown during their marathon walking sessions as part of their daily exercise! Plenty of lapsed members too who we've not seen for a good year or so. Either way, at this admittedly early stage, there's a hope of a pushback towards the limitations of virtual renting, amid the realisation that there's nothing quite like the selection, interaction and personal touch of a bricks and mortar store. Well that's my fantasy scenario, and I'm sticking to it!"
It'll be interesting to see the Official Film Chart next week, the edition published on Wednesday June 24 will be the first to include hmv's in-store sales alongside its online sales and digital and physical sales from the rest of the industry. This week's, announced on Wednesday June 17, saw Sonic The Hedgehog returning to the top 10 in the back of the film's physical release – the blue creature who's made the move from games to feature films had already appeared during the early digital release of the fillm. What's more he sped to number one too, joined in the top 10 by another re-entry, SPHE's Bloodshot. You can see this week's show here.
One title that's performed exceptionally well – selling out of its limited edition first edition this week in special packaging after just a handful days on release – was the BFI's luxury release of the Pet Shops Boys feature lenbgth late 1980s It Couldn't Happen Here. Long unavalable, and given the full treatment – both in terms of quality, as well as adding plentiful extras and a lavish book with the initial copies – the BFI had given retail lots of Opportunities to, er, Make Lots Of Money. Commenting on its performance, the BFI's John Ramchandani said: "We're blown away by the success of the Limited Edition Blu-ray and DVD release of Pet Shop Boys' It Couldn't Happen Here, newly restored by BFI. The release is packed with extras and was snapped up by fans around the world, selling out in just two days. The film is now available on BFI Player - and watch this space for a Standard Edition DVD & Bly-ray - coming soon!"
---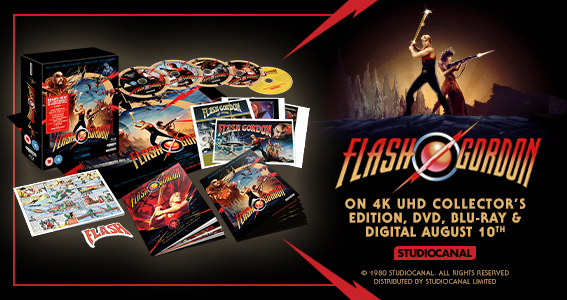 ---
Meanwhile, next to return to some semblance of normality will be the exhibition sector. While most home entertainment distributors are prepared for the inevitable slowdown in releases from cinemas seeing as they've been closed for three months (with plenty of DTV and potential PVOD acquisitions being made, plans and schedules tweaked), a return to theatrical titles will ensure a flow of titles coming through to home entertainment in the final part of 2020 and into next year, meaning the opening should be welcomed. Most theatrical exhibitors in the UK have announced tentative plans this week, with July being targeted, and a week or two's worth of classic titles wooing people back into cinemas as well as some smart smaller titles, ahead of Mulan from Disney and Tenet from Warner arriving towards the end of the month (on July 24 and 31 respectively). As Cineworld noted on its site: "We are putting a number of safety measures in place which will allow us to provide a safe environment for our employees and guests. This includes implementing measures such as social distancing, staggered film start and end times, hand sanitising stations, providing staff with Covid-19 specific training and more."
In an excellent PR move, the Film Distributors' Association, working with distributors and alongside assorted exhibitors and their trade body, UK Cinema Association, unveiled the Relaunching Cinema: Content for Recovery programme. It's a list of 450 titles that are being recommended and made available to cinemas to show when reopening. Organised under assorted themes and the likes, it offers a road map to aid the industry, and, as it stated in the introduction: "This collection of content has been compiled from many of the UK's distribution companies under the aegis of FDA, and it forms part of the unified sector business recovery planning currently being undertaken by both FDA and UKCA, via the cross-industry body, Cinema First. The document should be seen as complementary to the many individual distribution sales offers currently in the market. In no way does the content presented here represent a collective commercial distribution offer, and all film bookings and agreements should be discussed directly between individual distributors and individual exhibitors, in-line with recognised competition law compliance. Re-engagement of audiences and the great cinema recovery will be a well-won endeavour, and across both distribution and exhibition, we all believe that it is a worthy pursuit. Cinemagoing is a powerful, unique social experience that cannot be replicated elsewhere, and as such, glory days will surely return to cinemas. The content that follows represents just a fraction of the great cultural and commercial diversity that film can offer, so please take the time to cast your eyes over what is available, think of your audience, choose wisely and happy booking."
Where the initiative succeeded was in earning coverage for the idea and spreading far and wide. As a PR coup, making consumers aware of the impending reopening, the social distancing, and getting them talking about films, enjoying cinema and their favourites to see on the big screen, it's worked a treat. UK Cinema Association's Paul Clapp said: "The support show by distribution colleagues to Association members during the current lockdown has been one of the few positives to come out of what has been an incredibly challenging period for the entire industry. This latest move further amplifies the sense of purpose of all across the cinema sector to get ourselves back up and running in the best possible way. On behalf of Association members, I would like to offer huge thanks to the FDA and its members While a final decision on when cinemas can re-open is still awaited from Government, it is currently anticipated that this will be from early July in England, with re-opening dates still be confirmed in Scotland, Wakes and Northern Ireland."
First among those returning on July 10 will be a new title from Altitude, as the independent has announced the release on that date of Black Water: Abyss. The croc shocker, which sees the creatures coming up against intrepid Australian explorers, is the kind of core action that should woo punters back. An Altitude spokesperson said: "Altitude is excited to be working with our exhibition partners as they reopen UK and Irish cinemas this Summer with the release of Black Water: Abyss on July 10. We're confident that cinemas will observe appropriate government guidance to provide a safe and enjoyable environment for audiences and staff and we look forward to auditoriums welcoming enthusiastic filmgoers to re-engage the big screen experience."
Drive-in movies are also set to become a big thing – we'll have more in the coming weeks on how the home entertainment arms of distributors are going to be working with their theatrical siblings and event organisers to maximise the opportunities here, but, in the meantime, the UK Cinema Association is working on guidelines for what could become a fair more mainstream idea in the post-Coronavirus UK. The organisation's Phil Clapp said: "It's fair I think to say that we've been on a steep learning curve around the operation of drive-in cinemas given their relative scarcity until now. I'm particularly grateful therefore for the support of the Department for Digital, Culture, Media and Sport (DCMS), the British Film Institute and the Independent Cinema Office in producing these new guidelines. While we will be delighted to see drive-ins flourish int he coming weeks, months and years, our key focus remains on ensuring that the hundreds of cinema venues across the UK that have now been closed for almost three months are able to open as soon as possible. Our work on guidelines for those sites continues, and we hope to make an announcement soon."
---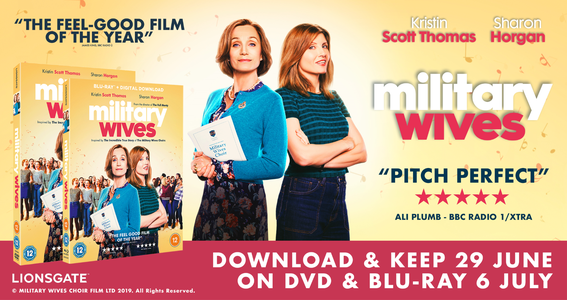 ---
Some forthcoming release news and Monday's biggie from Universal, arriving during its busy June schedule, is literary adaptation, complete with lovely costumes, is Emma. The major has put together what it said was a "quintessentially British campaign" pushing the film's quality via an upmarket print campaign with full page ads in the likes of Stella, Grazia and The Guardian Guide. There will be be VOD activity aimed at fans of quality dramas, while publicity initiatives will include interviews with Miranda Hart, Anya Taylor Joy and the film's floral designer Tasmin Scott. Famous Emmas, media and influencers will also receive a desk drop for further PR and social activity. Marketing manager Emma Sihra said: "It has been an absolute pleasure to work on the campaign for Emma (if not slightly confusing working on a film that shares my name). We have tried to build a campaign that meets the playful comedic tone whilst showcasing the quality of the film. Fingers crossed for a great result!"
Another big Monday release is Save Me Too, the second series of the marvellous BBC hit starring, written by and created by Lennie James. And the star will be lining up on YouTube on Monday night, June 22, at 7pm, for a Q&A with BBC 6Music critic Rhianna Dhillon. The even will see James talking about the star-studded show (the likes of Jason Flemyng, Suranne Jones and Stephen Graham line up alongside him, as well as the rest of his career. It all ties in with the BFI and Radio Times Television Festival and coincides neatly with Acorn's release of Save Me Too and a box set featuring both series. It really is among the best British series of recent years, and we've no reason to disagree with the Radio Times' own Alison Graham who said: "'A searing, unforgettable drama, thrumming with heart and soul'."
Acorn is busy furthering the relase with plenty more activity alongside the Monday night event. As the company's Helen Squire told The Raygun: "Lennie James' Save Me Too has been loved and praised by audiences and critics alike. It's a harrowing but gripping drama set against the backdrop of a gritty London where the characters all gravitate to their local pub – something that now conjures up huge waves of nostalgia! Lennie himself and Jason Flemyng have been giving some great interviews to the press in print, online and radio. A big thank you to Debbie Murray at Aim Publicity for making these happen as schedules keep moving at the last minute in these most unusual of times. We're keeping everything crossed for news of a further series commission soon."
---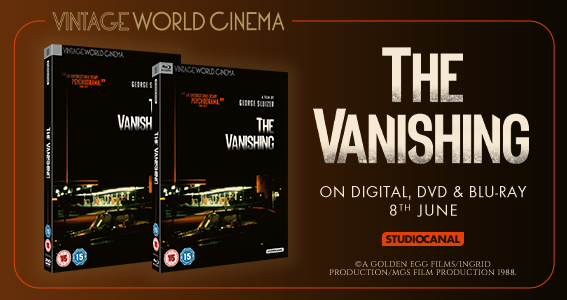 ---
Due on Monday is Ghostbusters documentary Cleanin' Up The Town from Screenbound, which charts the story behind one of the best loved film franchises ever. Made by Brit brother and sister team Anthony and Claire Bueno, it was crowdfunded to ensure they retained control. Commenting on the release, Screenbound's Alan Byron said:'The initial production run of Cleanin' Up the Town is now 60 per cent sold out thanks to some good online sales. As several thousand Blu-rays went out supporters who initially funded the campaign to get the film made, this is a great result. I'm sure that it will be seen as the ultimate feature documentary on Ghostbusters by fans all over the world."
Also arriving in stores on Monday from Screenbound is a far saucier offering, a boxset containing Blu-rays of classic adult film star Mary Millington. Commenting again, Screenbound's Alan Byron said: "We are delighted with sales of the long-awaited Mary Millington Collector's Blu-ray box set with over 50 per cent gone in advance orders and more to come in the first week. Despite not being able to hold the PR launch party we had planned in Soho for cast, crew and everyone involved in these iconic films of the 1970's, we are grateful to Mary Millington's biographer for doing one of the most comprehensive unboxings that will ever be seen on YouTube!'
Some acquisition news and Anime Ltd has picked up the rights to the next Japanese animation outing from director Masaaki Yuasa, Inu-Oh. It cements the indie outfit's relationship wit the director, having released previous outings. Commenting on the acquisition, the company's Andrew Partridge said: "Bringing Mr Yuasa's latest work to the UK & France is an absolute pleasure for us. This has all the hallmarks of his vivid arthouse style and a really engaging historical story to boot! Can't wait to bring it out theatrically in 2021!"
FACT has been bushy again this week, working with the experts at the City of London Police's Intellectual Property Crime Unit (PIPCU) warning consumers about the dangers of illegally streaming football. The warnings were issued as football returned (we're sure you must have noticed by now) and came along with details of those recently jailed and given tough sentences for their involvement the illegal streaming of live football. Detective Chief Inspector Nick Court, Head of the City of London Police's Intellectual Property Crime Unit, said: "The return of the Premier League is something lots of football fans have been waiting for. As matches are having to be played in empty stadiums, and pubs remain closed, we are expecting considerably more people to be watching from the comfort of their own living room - but don't let your eagerness to tune in make you commit a crime. Not only is it illegal to stream matches without paying for them, but it's also unreliable and risky. You never know what malware is in the stream you are using and what damage it is doing to your device. Furthermore, law enforcement agencies and legitimate providers can shut illegal sites down during the match, often at a crucial point, to dissuade people from using these sites in the future. By using official providers these risks can easily be avoided. Remember - watch it live, watch it legally." Kieron Sharp, CEO of FACT said: "It's completely understandable that when the current Premier League season restarts, demand to watch the matches will be extremely high. However, it's essential to remember that the only legal way of watching Premier League matches, and any other content, is through the official providers. We encourage everyone to watch only via official providers as this doesn't only guarantee that you're not breaking the law but also guarantees that you're not putting yourself and your family at risk of malware and inappropriate content. FACT is continuing to monitor content sources and works with members and industry to tackle illegal activity."
---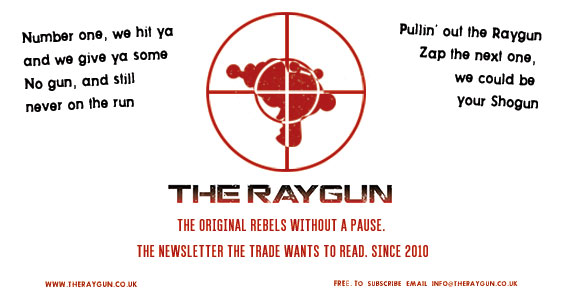 ---
"But the big surprise of the week was the surge experienced by 1939's Gone With the Wind, distributed on disc by Warner Bros. The Oscar-winning classic, which has been the subject of criticisms for its handling of racially sensitive subject matter — slavery during the Civil War — and was very publicly removed from the HBO Max streaming service, which promised to return it with disclaimers and companion videos to provide some historical context for the film. The publicity surrounding the film, however, seems to be fueling a newly formed adage of the modern collector — namely to own your favorite films and TV shows on physical media and watch them whenever you want, lest you become subjected to the whims of a digital retailer or streaming service that can pull them down at any time.
"Gone With the Wind climbed to No. 2 on the overall disc charts for the week, and almost hit the top spot, selling 98% as many copies on disc as Sonic. With 34 per cent of its sales coming from the Blu-ray Disc format, Gone With the Wind was No. 5 on the Blu-ray Disc sales chart. Many of the disc sales no doubt came from Walmart, which re-released catalog editions of the movie with a new slipcover — which promptly sold out at most stores once the HBO Max news hit."
Report from US trade magazine Media Play News on the success of Gone With The Wind on disc following HBO Max pulling it from the service to address some of the racist issues by adding context to its presentation…
Subscription video on demand services are pressing ahead with exclusive content during the lockdown. Take the ace horror specialist Shudder, which this week announced that it is pressing ahead with a third season of Creepshow, the anthology series based on George A Romero's film. The second outing of the show, Shudder's most popular ever, was suspended when the lockdown kicked I'n, but Shudder is now pressing ahead for the third season, ordering the scripts for the show. "Creepshow continues to be near and dear to my heart and having the opportunity to continue the legacy by developing season 3 gives me the chance to work with some of the best storytellers and artists in the business. The stories we have in the pipeline for season 2 are even more outrageous, more fun and capture the spirit of what George Romero and Stephen King started in the '80s," said showrunner Greg Nicotero. "Although season 2 is on pause while we wait until it's safe to go into production, we wanted to use the time to start work on season 3 scripts to let Greg Nicotero and his amazing team get as far ahead as possible," added Shudder GM Craig Engler.
The film that no-one knew they wanted but has come from nowhere to be eagerly awaited was announced this week in the shape of the next Pablo Larrain film. For the Chilean director, who works in both his native country and has dipped his toes in the waters of Hollywood with the likes of Jackie, is working in a film about Princess Diana. Few would have welcomed a film about the tragic Royal divorcee, but Larrain's involvement, with the accompanying news that Kristen Stewart will star as the Princess of Hearts, give it critical oomph and hip credentials. Stay tuned for more…
Edgar Wright's has a busy lockdown, what with finishing his next feature, Last Night In Soho, doing loads of social media activity,
including Spaced anniversary celebrations and much more. Now a new feature has materialised, for he's said to be lined up to direct another project. The Chain is a story based on a novel about a woman forced to kidnap another child as the ransom payment when her own offspring is snatched. Jane Goldman is said to be penning the script for Universal.
Meanwhile, sequel news and a surprise lockdown outcome has been news about a second Attack The Block film currently being mooted. Director Joe Cornish has admitted to discussions with star John Boyega, who has gone on to bigger things since making his debut in the homegrown shocker. Cornish revealed that he has met the star to discuss it in recent months, increasing the possibility
of it happening almost a decade after the film was released.
You're on The Raygun newsletter mailing list, which has been running for eight years, because you requested it, have been recommended to us or sent us emails. You can unsubscribe at any time, if you're daft, using the link elsewhere or by emailing as below. But of course, you don't want to do that, do you? We don't share your information with anyone else, we don't like cookies and we're the good guys. We care because you do…
To subscribe to The Raygun newsletter, please email
info@theraygun.co.uk
with subscribe in the subject matter
To unsubscribe, email

info@theraygun.co.uk

with unsubscribe in the subject
For editorial or advertising queries, contact

tim@theraygun.co.uk