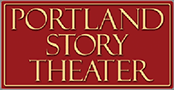 Building Community Through Story Since 2004
With 2018 just around the corner, we want you to know that we are so grateful for your support of Portland Story Theater's work and for our connection to you. Thank you! Merry Everything!
Lawrence Howard, Armchair Adventurer
The Old Church Concert Hall | Jazz 7pm | Story 8pm
Polar Opposites
Amundsen, Scott, and The Race for The Pole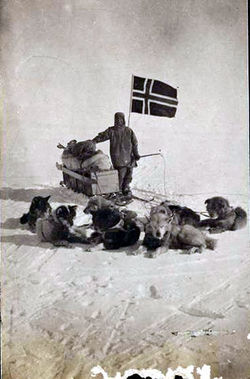 Don't miss Lawrence Howard telling this story of heroic and tragic events that played out on the frozen continent over one hundred years ago when Roald Amundsen (pictured) and Robert Falcon Scott vied for primacy at the Pole. Amundsen and Scott could not have been more different in their temperaments and their characters and their approaches to the task. Why did one succeed and the other fail? Was Scott really the valiant leader, the savior of Britain's reputation, thwarted by bad luck and bad weather? Was Amundsen the calculating technician, the "Viking raider" the British press made him out? Hear the whole story on January 6, 2018 at
The Old Church Concert Hall
,
1422 SW 11th Avenue (11th & Clay
). The full Polar Opposites photo montage will be on display at this show so come early and check it out.

With the end of the year looming large, now is the time to consider making a tax-deductible donation to support the work of Portland Story Theater. Make a matching gift to the
Oregon Cultural Trust
and subtract the amount of the match from your Oregon tax bill on your 2017 return.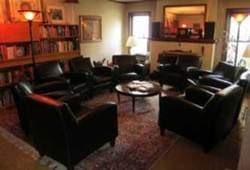 Our January and February workshops are already full. But you can still sign up for a workshop later in 2018! We have space in our 1-day (March or May), 2-hour (April) or 5-week (April or May) It's a great gift to give yourself. Also, if you or someone you know is interested in our Immigrant & Refugee workshop (begins in March), give us a shout. Thanks!
Portland Story Theater's 2017-2018 Season is generously supported by The McIvor Family Charitable Fund; Tonkon Torp; Diane Ponti and Ward Greene; Polk Family Charitable Fund; Dana and Steve Dennis; members of the Portland Story Theater Board, Founding Circle, and Narrative Network, and many other individual supporters, as well as by the Oregon Community Foundation; The Collins Foundation; James F. and Marion L. Miller Foundation; Meyer Memorial Trust; The Kinsman Foundation; The Autzen Foundation;
NW Natural Gas; and
The Oregon Cultural Trust. Thank you!