FINGS CAN ONLY GET BETTER
AND BACK TO 89 FOR UNIVERSAL
CRIMESTOPPERS TARGETS ILLEGAL BOXES
AS IT IS DATED FOR JANUARY
…AND MINES ROUGH TRADE SCREENINGS
…AND RETURNS TO THE SHOWER
GIRLS JUST WANNA HAVE FUN…
QUOTE OF THE WEEK
TRAILERS OF THE WEEK
---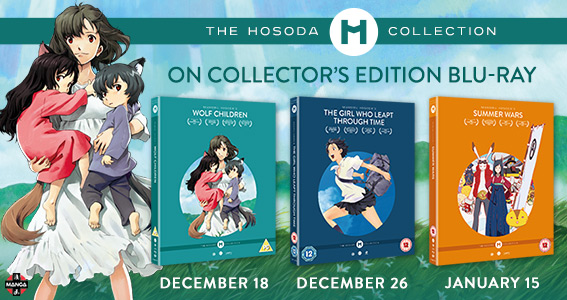 ---
If you can't read this newsletter or see the ads, please click here
It Was A Good Week For... Record days for some retailers, as special interest also makes a welcome return…
It Was A Bad Week For… Powers-that-be keeping up the pressure on the illegal set-top boxes…
Record-breaking. That was how some retailers were describing Black Friday and the subsequent Cyber Monday period, with the online giants such as Zavvi and Amazon both hailing the success of the key trading period that kicks off the Christmas rush. In the case of the former, the homegrown entertainment specialist Zavvi and its parent The Hut Group, it was further boosted by high ticket items, as well as Zavvi's speciality areas such as Steelbooks. For as the company's Markus Bhatia told The Raygun: "The group saw a big increase in new customers and unique visitors to the website with even more customers purchasing via mobile than ever before. Customers showed a real appetite for higher ticket items including complete boxsets, 4k UHD, premium headphones and games consoles and accessories. All this with a few Steelbook launches thrown in made Black Friday a record breaking day. Office coverage was for 24 hours from midnight to midnight which meant some bleary eyes at the end of it all. Then it was time for bed – and the next instalment of Cyber Monday!"
Meanwhile, in Amazon's corner, the company said that, on a global scale, the five days between Thanksgiving and Cyber Monday (which it has dubbed the Turkey 5, a phrase which hopefully won't find its way in to common parlance) were among its biggest ever. And Cyber Monday itself was its single biggest day ever for worldwide sales. This surpassed its previous record set on its own Prime Day earlier this year. Interestingly, sales through its own Amazon app were 50 Per cent up year on year. "Amazon customers shopped at record levels during the Turkey 5, ordering hundreds of millions of products from toys to fashion to electronics and Amazon devices," stated Jeff Wilke, CEO Worldwide Consumer. "Customers ordered nearly 140 million items from small businesses alone and this is just the beginning of the holiday season. We'll continue to offer incredible deals and a vast selection of unique products, with fast and free shipping options all season long, and every day.
---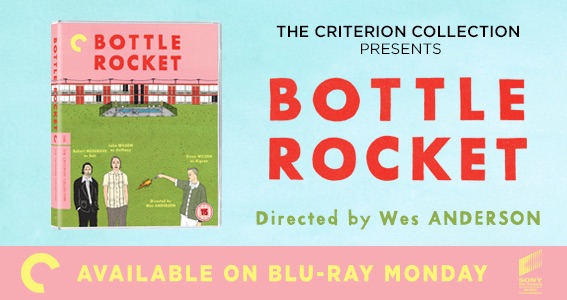 ---
The comedy DVD is dead. Long live the comedy DVD. Contrary to popular opinion – certainly not the likes of The Guardian, who in a streaming supplement earlier this year questioned "who needs comedy DVDs" – the form is far from over, a fact evinced by the week one sales for the latest release from Micky Flanagan. The Cockney comic's An Another Fing release, put out, as covered here extensively, via Spirit, shifted more than 50,000 units in its first week. Not only is it an impressive feat, but it's significantly up on Flanagan's previous outing, selling 20 per cent more than Back In The Game. Commenting on its success, Spirit's Robert Callow said: "Micky's week 1 was exceptional, 20 per cent up compared to his release four years ago and the largest comedy week 1 for many years in a market that has of course experienced significant decline in that time. Micky has continued to fly this week and is positioned to be one of the best selling titles this Q4. Based on the sales to date, with the gifting curve and the bulk of our campaign about to kick in I, am confidant of a fantastic result for all of our retail partners who have shown such fantastic support."
Also most certainly alive and kicking is the football documentary film, and, for that matter, sports documentaries as an entire genre. Still making waves is Kenny, the documentary charting the life and times of Liverpool legend Dalglish, celebrating the intense highs and lows of his career at the club. Kenny was furthered this week by the appearance of the player turned manager at HMV's store in the city for a DVD signing event. Commenting on its success, Spirit's Robert Callow said: "Kenny has worked really hard to support this incredible film and we are delighted that all of his hard work has paid off with the most phenomenal week one. There is no doubt that the film is now set to transcend its genre as his appearances on various couches has led to an extraordinary increase in sales and we are now well set for one of the biggest surprise hits of the year. Thanks to all of our retail and digital partners for demonstrating such faith in Kenny's potential which I am pleased to say has now been rewarded with terrific sales."
And from Universal, one of the pioneers of this kind of the sports documentary as a gift title, comes 89. This follows the pivotal season of 1988/89, pre-Premier League and Arsenal's last gasp victory against Dalglish's Liverpool. It's proving to be a huge hit, both at cinemas on the back of Ourscreen screenings, adding not only box office to the revenue stream, but also further raising awareness for Universal's release. The release has broken records at Ourscreen too. And additionally the major has looked beyond football, with sports such as boxing proving lucrative as well. Key this year is Notorious, starring Conor McGregor, following the rags to riches tale of the colourful character who was on the dole a few years ago to UFC championships and on to the boxing ring. Commenting on those releases, Universal md Ian Foster said: "It's great to see how the sports documentaries are performing across the market this year. As well as the fantastic result on physical sales for 89, thousands of consumers also enjoyed seeing the film on the big screen as part of the OurScreen cinema run. With over 90 screenings planned, this made it OurScreen's biggest ever documentary release. Notorious has also proven to be a huge hit with fans quickly becoming the biggest event sports doc theatrical release ever in the UK and Ireland. We are equally as pleased with the incredible home entertainment performance of Notorious - in its launch week it hit the number one spot on the Irish DVD chart and also hit the top of the UK iTunes chart. For both films we have put the fans at the heart of the campaign and we are pleased to see that they have come out in force to support both titles. We are confident the sales momentum across these sports documentaries will continue as we draw closer to Christmas."
As Spirit's Robert Callow further noted, the return of stand-up, the assorted special interest and feature length sports titles has also shown that the gifting market can still be lucrative for home entertainment. He concluded: "The success of Micky, Kenny and the other special interest titles released by our much respected colleagues at other studios has really demonstrated the enduring opportunity that exists in the packaged media market, which is great news for this amazing industry, long may it continue."
---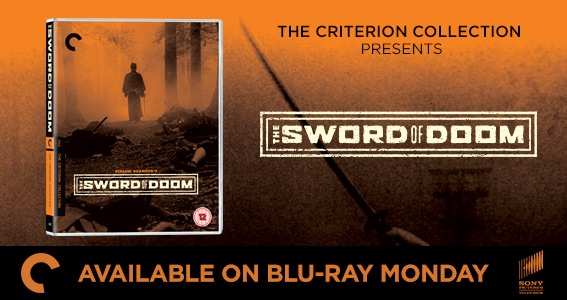 ---
What of the rest of the charts? Well, buoyed by the arrival of Caesar in London's Convent Garden, albeit in sculpted ice form (here and here), War Of The Planet Of The Apes was set to land in the top slot at the halfway stage after selling around 86,000 units in its first three days on sale. According to the Official Charts Company's midweek bulletin it was sitting pretty in the top slot, outselling its nearest rival Spider-Man: Homecoming by two to one. It was joined at number 18 by the boxset featuring all three of the new films in the rebooted franchise. Other new entries at the midweek mark according to the Official Charts Company were Valerian And The City Of A Thousand Planets at number three, followed a place behind by The Emoji Movie, and, two places behind that, Blue Planet II (a boxset featuring both Attenborough epic underwater series was down at number 29. Elsewhere, Elf is going strong as November turns into December, while BBC Worldwide capped a strong week with a new made for DVD Strictly Come Dancing outing, Tess & Craig's Christmas Night In at number 32 and, four places below that, Marvel's Luke Cage: Complete First Season.
Snide DVDs and dodgy illegal downloads may not be the stuff of Christmas presents, but set-top boxes and devices, complete with the illegal add-ons that allow viewing of all kinds of copyright infringing streams, could well be gifts, or even self-purchases in the run up to the holiday season. So it's good to see the authorities and assorted industry types continue to keep the pressure up against devices and problems caused by them. Following recent moves to alert the public of the risks posed by illegal streaming devices and set-top boxes, another new wave of activity has been launched this week. Crimestoppers UK has launched a series of videos on YouTube warning of the dangers of these devices, not just in terms of copyright, but also threats posed to consumers from potential hacking and other crimes. The series of videos, which has already started picking up views, can be viewed here).
Commenting on the initiative, Mark Hallas, Chief Executive at Crimestoppers, said: "We are aware that many people view illegal streaming as a low level and victimless crime. We are happy to be a part of this campaign as it works to educate the public with regards to the risks involved and encourage people to come forward with information about those selling these devices."
Meanwhile, the word of mouth on Coco, the latest Disney Pixar is incredible, so it's good to see the Industry Trust's excellent Moments Worth Paying For campaign returning to screens on December 1 with a trailer featuring the latest animated adventure from the studio. The Trust has joined forces with the animation giant for an exclusive trailer featuring behind the scenes footage of the creators at work. As ever, it helps promote the key message that copyright and paying for entertainment is crucial, and seeing films legitimately is essential. It also directs consumers to findanyfilm.com. Commenting on the ad, appearing at cinemas with outdoor and social support, James Gallagher, Senior Marketing Manager at The Industry Trust for IP Awareness said: "The Moments Worth Paying For campaign has focused on the audience experience being so much better when content is consumed through legal, official channels whilst also showcasing the depth and breadth of work behind the scenes that goes into producing that experience. The exclusive content we have from the gorgeous Coco feeds directly into those two areas of focus and it's fantastic that, with the help of Disney·Pixar, we're able to deliver a positive message to younger audiences. Our belief is that this will undoubtedly feed into their overall impression that paid-for content delivers the best experience and supports the talent at all levels behind the films they love." Lee Jury, Vice President Marketing. Co-Head of Studios, at The Walt Disney Studios EMEA and UK added: "Continuing a decade long relationship with the Industry Trust, that began in 2007 with Disney Pixar's Ratatouille, we are thrilled to partner on the latest Moments Worth Paying For campaign for Disney Pixar's Coco. We've been able to showcase the extensive work that takes place behind-the-scenes to create magical and emotional cinematic moments that kids and adults alike will be able to enjoy this coming January. We believe this trailer will inspire, entertain and remind audiences of why it's so important that the film's they love should be watched the way they are meant to be seen - on the big screen."
---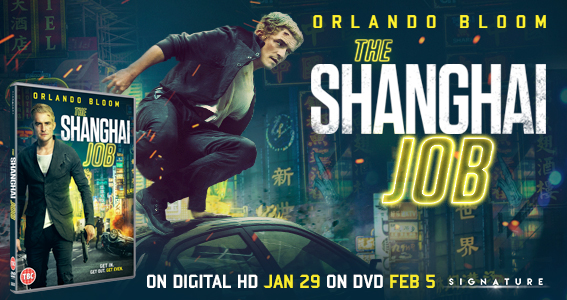 ---
After months in the planning, Monday saw Arrow launch its new, all-singing, all-dancing website and the good news for the company and its assorted imprint, was that not only was it a relatively bug and glitch-free experience, but its loyal fans also warmed to the new offering. Commenting on the site, the company's Mike Hewitt said: "After months of planning, designing and building a brand-new eCommerce website, we were extremely proud to launch our much-improved B2C website this week at www.arrowfilms.com, replacing our old site at www.arrowfilms.co.uk. The new site has been long overdue, and we have taken every care to include all aspects of Arrow Films, covering our UK theatrical releases through to the inclusion all of our Home Entertainment product. Whilst Arrow Video and Arrow Academy will continue to be the lead labels for our core customers, we have now incorporated all active releases from our Arrow Films, Nordic Noir and Arrow TV brands as well as the first releases from our Arrow Books and Arrow Records labels. The site has been given a much-improved search and filter functionality, plus a streamlined checkout process, additional Membership Account functionality, latest News and Events articles, and much more. We successfully transferred all previous customer details, including accumulated Rewards Points, over to the new site, which launched almost entirely glitch-free at midday on Monday November 27. Initial fan feedback has been very strong, and we will look to continually develop the site through 2018 to give extra added value / exclusive offers to our core community of Members throughout next year. Please do feel free to visit www.arrowfilms.com and check it out."
Not only is Dunkirk looming large on the horizon, with the film, one of the summer's bona fide, unqualified success stories due on December 18, but Warner is panning plenty more activity for director Christopher Nolan's other films too. For on the same date, it is giving brand spanking new 4K Ultra HD releases to his impressive oeuvre taking in everything from The Prestige, therough the ever-superlative superhero saga The Dark Knight Trilogy, as well as the groundbreaking Inception, Interstellar and, of course,Dunkirk itself. Nolan is fiercely protective of is work, recommending what formats he thinks they're best seen in, and this move shows him putting his weight behind the format and its High Dynamic Range and Wider Colour Spectrum as one of the best ways to view his works, and, more importantly, the closest to his original vision. He said: "4K Ultra HD with HDR is an incredibly exciting new home video format that allows a much closer recreation of viewing the original film print. The deeper colour palette comes closer to matching the analogue colours of film and we've restored the original theatrical mixes for this release. If you can't rewatch these films in the theatre, this is the best experience you can have in your own home." We'll have more on Dunkirk and Warner's support for the title in the run up to the release.
Meanwhile, it's the most successful horror film not just this year, but pretty much ever, in terms of box office, and Warner has this week officially announced the home entertainment bow for the new adaptation of Stephen King's It. The film, another massive hit for the studio, will arrive on physical formats January 15, giving a fillip to the first quarter too, after a digital release on January 1. Warner will again by flying the 4K Ultra HD flag (or should that be balloon?) for the title, with the film available in DolbyVision and Atmos for the Ultra HD and HD versions. Assorted SKUs also include a Steelbook, while additional material include a raft of extras, not least a whopping 11 deleted scenes. It is part of what many are calling a return to form for the genre (purists insist it never went away), and its release will ride on the back of that. We went to FrightFest director Alan Jones to canvas his opinion on the film and just why it had been so successful. He said: ""IT has been a massive success because it taps into three things: nostalgia for the original miniseries, which first raised clown-phobia, it taps into the nostalgia element so well mined by Stranger Things, but mainly because it is the genre version of the Trump nightmare, Pennywise is Trump, it's as simple as that. Now the big studios have discovered mainstream horror, IT will change things for a while ... until one big budget item tanks and it will go back to the people who always loved it irrespective of cyclical trend."
---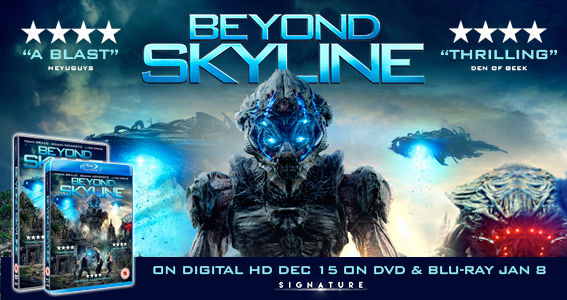 ---
After a relatively quiet Q4, eOne is returning all guns blazing in 2018 with what can only be described as an eclectic offering, with, among the titles on offer, some of the finest from 2017 and a clutch with awards-friendly timing too. Chief among the awards season hopefuls is Detroit, the latest from master-director Kathryn Bigelow. Featuring a Brit-heavy cast, albeit with the likes of the excellent Will Poulter and John Boyega. Due on January 8, it is, as eOne's Jeff Suter noted, the kind of film which will gain traction as the Oscars BAFTAs and others approach. "It already has some amazing reviews and it has the potential to be elevated even further through January and February," he said. The following week comes Colllde, a film that, in a less packed theatrical schedule, would have had a worthy cinema release. It boasts an impressive cast, again Brit-friendly (Nicholas Hoult, Felicity Jones Ben Kingsley and Anthony Hopkins, the latter two seeing hugely enjoying themselves) and is a cut above the average DTV title. Jeff Suter said: "It's a Baby drive-style film, loads of speeding cars, lots or crashes; it's a lot of fun and looks great." The Jungle Bunch, on January 22, is a keenly-timed family film, jungle Bunch, which will get a few bites of the cherry – on its initial release and then into half-term and the Easter holidays too. Revolt is an all-out action sci-fi thriller, starring, among others Jason Flemyng and Berenice Marlohe. The Highway Rat, on February 5, is the latest in the ongoing partnership with Magic Light Pictures, one that has been fruitful in the past, thanks to the likes of The Gruffalo and Stick Man. Based on a bestselling family tale, It'll air as a flagship show on the BBC over Christmas, ahead of the release from eOne. Jeff Suter said: "It's got a fantastic voice cast and were hoping to replicate the success of previous titles." The following week there's another huge shift in tone with the release of The Ritual, a strong horror tale boasting a homegrown cast headed by Rafe Spall. Highly recommended by us at The Raygun, as the company's Jeff Suter said: "We can really do well with this one, it's perfect for DVD." Death Of Stalin, on February 26, has had the ground work laid by eOne's excellent theatrical campaign, and the company is aiming to make it "the must-own comedy of the quarter". As Suter added: "It's the jewel win the crown of our Q1."
March 5 sees a first ever Easter themed Peppa Pig title and the quarter is closed out by Surbicon, the Coen Brothers-penned, George Clooney-directed comedy boasting an even better pedigree thanks to its cast headed by Matt Damon.
Ahead of that, eOne still has 2017 to think of and the company has this week unveiled an initiative with the world-famous Rough Trade shops that will see December 4 release England Is Mine screening at a trio across its expanding chain. The film tells the story of singer Morrissey's early years ahead of the Smiths, a band signed to the shop's sister record label, making it a perfect venue for the screenings. Two, at the Nottingham and East London stores, will take place on December 7, with the third, at the soon-to-be-opened Bristol store, on December 18 after it has thrown open its doors. The release and screenings follow the film's much talked about theatrical release in the summer. Commenting on the screenings and marketing, eOne's Jeff Suter said: "We're delighted with our Rough Trade partnership. They offer the perfect audience for the film and these coupled with our target marketing and publicity campaign should really help us deliver some strong results for England is Mine."
---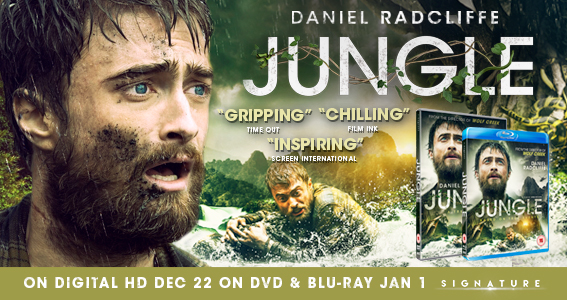 ---
Another big release due on Monday, and one we've been tracking for a while, is Shin Godzilla, the authentic return of the creature from the studio that gave birth to it, Toho. Commenting on the release, Manga's Andrew Hewson said: "On Monday, Godzilla takes on the UK! We're very excited to be bringing Toho's latest kaiju film, Shin Godzilla, to double-disc DVD and Blu-ray this week – and with a great theatrical under our belts, brilliant fan feedback and encouraging pre-order numbers so far, we're expecting strong sales for the week as well as right through to Christmas. With an ad in the Metro, a heavily targeted online campaign including promoted Facebook posts and organic social activity, plus a robust PR plan targeting horror, sci-fi and foreign film outlets, our campaign reaches multiple engaged audiences and demographics. The film also has support in three major supermarkets and will be available on iTunes, Amazon Video and Sky Store, resulting in high visibility and a strong launch of the title into the market."
With football documentaries proving to be one of the Christmas gifting winners, cricket fans will also be able to get in on the action as acclaimed sports doc director James Erskine turns his camera to legendary Indian batsman Sachin Tendulkar in Sachin: A Billion Dreams, on DVD and digital from this coming Monday (4 December) from Dogwoof. Commenting on the release, their head of home entertainment Daniel Green said: "We're delighted to work with James once again on the home entertainment release of Sachin, which we hope will lift the spirits of those cricket fans that perhaps aren't looking forward to an Australian victory in the ongoing Ashes. We've managed to secure good charting at a competitive time of year with the likes of HMV and the release will be supported by print, online and radio features, as well as a competition to win a cricket bat signed by Tendulkar himself."
Also from Dogwoof, due the following Monday, is what the company is billing as "a bloody antidote to all that Christmas cheer and goodwill", in the shape of Psycho documentary 78/52. In a similar vein to Kubrick fan-fest Room 237, 78/52 director Alexandre O. Philippe takes a forensic look at Psycho's shower scene, arguably the most iconic scene in cinema history. "We launched 78/52 at this year's BFI London Film Festival and momentum has really been sustained throughout its subsequent theatrical and day and date release. However, as was the case with Hitchcock/Truffaut two years back, we see 78/52 as this Christmas' cinephile must-have DVD: support from specialists Fopp and BFI Shop has been shockingly good!" said Dogwoof's Daniel Green.
---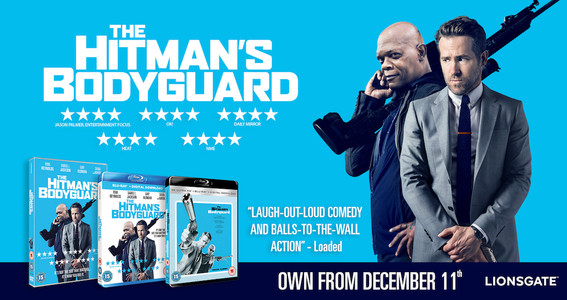 ---
Universal is taking to the road on Monday December 4 for the release of Girls Trip, which follows a quartet of women on a trip to New Orleans. its marketing thrust for the film, which it is positioning as the perfect gift forgers at Christmas, focuses on AV appearing across vod, YouTube and Mail Online and social, playing up the film's humorous elements. There's a media drop to select publications with Girls Trip packs sent out to relevant publications and a raft of competitions, including a trip to New Orleans appearing across Express Newspapers. Commenting on the release, product manager Emily Evans said: "This has been such a fun film to work on, it's the perfect film to watch with your own "flosse posse" this Christmas."
On the same date comes Charlize Theron starring in action flick Atomic Blonde, available in a raft of different SKUs, taking in exclusive Steelbooks as well as DVD, Blu-ray and 4K Ultra HD. Marketing includes TV ads with further spots on YouTube and vod, as well as social activity. All will focus on Theron and the requisite amount of action content too. with the ubiquitous media drop will help journalists recreate Theron's look (blonde wig, sunglasses, along with a vinyl copy of the soundtrack. Two lucky publications, Empire and the Standard, have already taken part in a junket teaching them how to kick butt like Ms Theron, part of ongoing PR activity. Commenting on the release, Universal product manager Lucia Magadan said: "I have loved working on this title, it was very exciting to work on a film featuring an empowering, kick-ass woman as the star."
Original action hero Schwarzenegger finally makes his way on to Blu-ray on Monday December 4 with the eagerly-awaited release of Terminator 2, the seminal blockbuster that launched a thousand cyborgs, as well as kickstarting a new wave of CGI-friendly action flicks. Not only does Arnie as the terminator look more, ahem, highly defined than ever, he's even added an extra dimension too, following the summer theatrical release of a 3D updated version of the classic, available as one of the SKUs here. Studiocanal's Alison Arber said: "He's back and looking better than ever! We are very excited for the Q4 release of the much-loved action classic, Terminator 2: Judgment Day on Monday. Following it's box office smash in the summer, this stunning new restoration from James Cameron, will be available on Blu-ray, 3D Blu-ray and 4K UHD, including a brand new 55 minute documentary featuring new interviews with Arnie, James Cameron and Edward Furlong. We are supporting the release with a comprehensive marketing campaign, including fantastic social assets, utilising key imagery and stills and classic lines. We will also be running various promotions, including a 'Hasta La Pizza Baby' partnership with Tops pizza. The perfect gift for Christmas, we can't wait for fans to be able to own the film in the best possible version."
---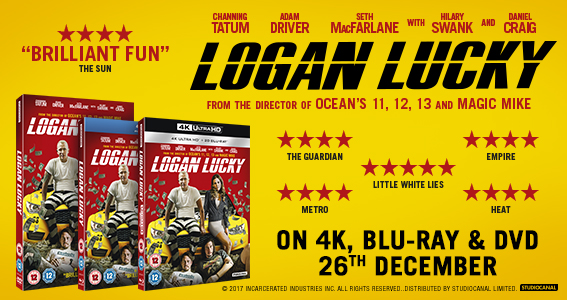 ---
"Redbox recently began illegally selling Plaintiffs' digital movie codes to Redbox customers in blatant disregard of clear prohibitions against doing so and in violation of Plaintiffs' copyrights. Plaintiffs have lost and will continue to lose sales as a direct result of Redbox's unlawful, unfair, and fraudulent conduct."
A lawsuit from Disney in the US, alleging that US rental kiosk operator Redbox is selling download codes that come with its physical releases. Redbox has no agreement with the studio, so buys its own copies…
"While we don't comment on pending litigation, we feel very confident in our pro-consumer position."
Redbox's reply to the suit…
Paramount has really been working hard on Daddy's Home 2 in terms of marketing, and its faith paid off with an opening weekend of just shy of £5 million. With a weekend haul of more than £1 million form a two-day re-release, Frozen showed there's no thaw in love for the film. Battle Of The Sexes took more than £500,000 in its opening weekend, with Listy Do M3 (that's Letters To Santa 3) shows that Polish movies are a growing success story at UK cinemas. The other new entry in the box office top 10 was Suburbicon with £231,412.
In one of those "well that's not that surprising is it?" news items, Netflix has confirmed that Mindhunter, the series currently drawing rave reviews and, we'd suspect, big audiences too, is set to return. With David Fincher overseeing the project, which looks at the FBI's early investigations into the minds of serial killers, its success was virtually guaranteed, the news a second outing is on the way has confirmed that…
Star Wars fans were fooled into thinking that Jar Jar Binks was returning to the Star Wars universe in the forthcoming The Last Jedi. A spoof Twitter account purporting to be trade magazine Variety announced the story and it had spread around the Internet before anyone twined it was a hoax…
Tarantino news and it looks like his next film, his ninth, is due in 2019. The Sony-distributed film will, it has already been announced, cover Charles Manson, who died recently. The release will coincide with the 50th anniversary of the barbaric killing of Sharon Tate and guests at her house…
Follow us on www.twitter.com/theraygun
This Batman Ninja has got the fan boys really excited…
And here's this week's biggie…
To subscribe to The Raygun newsletter, please email

info@theraygun.co.uk
with subscribe in the subject matter
To unsubscribe, email

info@theraygun.co.uk

with unsubscribe in the subject
For editorial or advertising queries, contact

tim@theraygun.co.uk