UK BOX OFFICE NOT AS BAD AS US...
...AS GUARDIANS DIGITAL STARTS STRONGLY
A DOG'S LIFE
THRONES AIMS FORNCHRISTMAS
FINGS ARE LOOKING UP
DAN BREAKS AMAZON DAY ONE RECORD
CULT OF FRIGHTFEST
ARROW HAILS HORROR SUCCESS
SIGNATURE MAKES FEST IMPACT TOO...
LFF TITLES UNVEILED...
...MANGA HAS FIRST FEST TITLE...
ARROW SCORES TOO
ARGENTO ON TOUR
BULLDOG ADDS BITE
THE GREATEST DVD OF ALL
GETTING THE HORN
SIMPLE FRM STUDIOCANAL
DUTY CALLS
SOLDIER MAKES ITS MARK
QUOTE OF THE WEEK
TRAILERS OF THE WEEK
---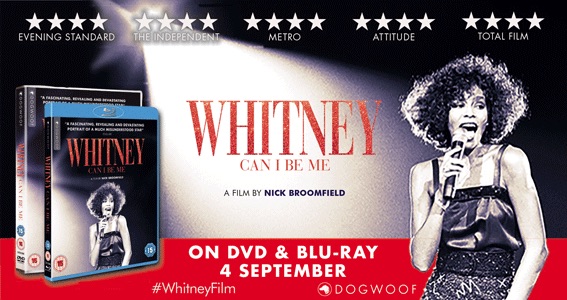 ---
If you can't read this newsletter or see the ads, please click here
It Was A Good Week For... A Dog's Purpose is definitely wagging its tail, which is hopefully a long one …
It Was A Bad Week For… Those HBO hackers were finally defeated…
As August ends and the kids get ready to return to school, the summer blockbuster season is effectively over at cinemas, meaning Q4 is just around the corner and the home entertainment sector is gearing up for its busiest months. You'd be forgiven for thinking it was all doom and gloom following a disastrous box office performance of the warmer months' big releases, but the confused narrative on the summer theatrical woes is down to US figures, not ones from these shores. And while the studios and their big releases may have taken a hammering at cinemas on the other side of the Atlantic, the summer's box office performance in the UK has been far better. As sometime Raygun contributor and box office expert Charles Gant noted in his essential Guardian box office analysis column: "
Anyone following current box office trends might imagine the cinema industry to be in crisis. But while the US is clearly having a wretched summer, the picture is more complex globally." July admissions were up year on year by more than seven per cent, while the 2017 running total is up on the previous year's too. What's more, at almost 18 million admissions, those figures represent the highest July total since 2011. With Dunkirk crossing the £50 million barrier at British cinemas this week – the title feels like a bona fide homegrown success story and its UK performance is proportionately far better than its US receipts – and set to land in Q4, the home entertainment market is looking bullishly at new release potential for the final quarter.
The releases are gearing up too – Monday September 4 sees the schedule kicking up a notch as Disney's latest Marvel adventure, Guardians Of The Galaxy Volume 2, arrives in stores in an assortment of SKUs. This follows hot on the heels of the exclusive digital release, and its performance on the side bodes all for the physical bow. For a rakuten.tv, the recently rebranded vod service formerly known as wuaki.tv, revealed this week, the digital release has been the operator's second biggest release of the year, bested only by Warner's Fantastic Beasts And Where To Find Them. Commenting on the release, rakuten.tv's Simon Homent said: "
We have had an outstanding performance with Guardians Of The Galaxy 2 across Europe. It has been our second biggest release of the year in the UK, only just eclipsed by Fantastic Beasts, so we are delighted that the huge support that we put behind the title has delivered such a strong result in the digital window.
"
Ahead of the arrival of the raccoon Rocket and his chums in stores, it's been dogs doing the business (not their business), as A Dog's Purpose was topping sales across the market in its first few days on release. eOne has had a relatively quiet month or two on the home entertainment front, bit it returned with a bark and a bang this week with the release of the family friendly canine tale. It was beating its rivals by some 8,000 units at the halfway stage according to the Official Charts Company's midweek bulletin. Commenting on its success, eOne's Stephanie Don said: "We're absolutely delighted at the paw-some performance for A Dog's Purpose. We've had a fantastic amount of support from dog influencers and press with a huge range of activity from Bailey look-alike media tours to puppy picnics, and it's great to see the success of our campaign reflected in the sales result."
---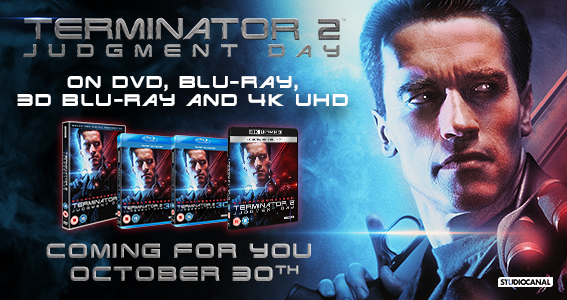 ---
A Dog's Purpose leads a family friendly top five in the Official Charts Company's midweeks, with The Boss Baby still at number two, followed by Sing at number three and Fantastic Bests And Where To Find Them at five. Sandwiched between those is the first of a brace of DC-related comic book-themed titles in the shape of Batman And Harley Quinn, with the third series of the excellent Gotham joining it in the top 10 a few further places further down at seven. Other new entries at the midway mark included Unlocked, featured here last week, at number 12, The Zookeeper's Wife at number 15, Black Sails at number 19 and, a little further down, at 36 Voice From The Stone with Emilia Clarke.
Taking of Emilia Clarke, it's been another record week for Game Of Thrones, with superlative viewing figures for the final episode of the seventh outing of television's biggest global phenomenon, alongside all kinds of other record-breaking statistics and figures. It's shown again that pirates can't tarnish its lustre, its viewing figures beat off illegal download figures, with HBO earning further plaudits for refusing to back down to the hackers who were holding the organisation to ransom And as the TV transmission for latest season, the penultimate one, disappears into the rear-view mirror, so the home entertainment release hoves into view on the horizon. Pre-orders have gone live this week, with the seventh series and an accompanying box, available in assorted SKUs on Blu-ray and DVD, due on December 11. Commenting on the series, HBO's Colin Smith said: "
As our EST campaign goes live in the UK after an exciting, exhausting, exhilarating seven weeks of broadcast hype, we are already putting everything in place for a huge campaign for the December DVD/Bluray release, one of the biggest entertainment releases of the year once again. We have one clear objective: to own Christmas! And with a very clear theme to play off this year we intend to leverage that as much as possible from now until the end of the year: Winter Is Here. Stay tuned for some very exciting marketing activity"
Despite the narrative newspapers such as the Guardian and its ilk are trying to push – that subscription vod services and their ilk have taken over comedy DVD – there's still plenty of opportunity to be had in this sector and Spirit, which has been looking after titles in this sector for years is further reinforcing its credentials and upping its game in 2017. It has this week announced that it is looking after the release of an all-new release from Cockney comic Micky Flanagan. It had handled sales for some of the East End character's previous releases through the Channel 4 DVD imprint, it is now forging further links with Flanagan for the November 20 release of his new stand-up show, An' Another Fing. It features his current stage show, part of a tour which includes a whopping 10 nights at London's o2 Arena. It has further seen Flanagan lauded by critics (five stars from the Telegraph, noting he was "back on sizzling form"), while he has consistently been one of the strongest comedy DVD performers of recent years. Commenting on the release, Spirit's Frank Cirillo said; "
We at Spirit Entertainment are thrilled to be bring Micky Flanagan's third live release to the market once again. It's his biggest tour to date, breaking records and selling out arenas throughout the UK and Ireland. Not only is Micky the top selling live stand up of 2017, but also 2016 without even setting foot on stage (due to ticket sales). Over 600k fans have seen him perform An' Another Fing which provides us with a fantastic foundation for the DVD, BD and complete boxset release on November 20."
---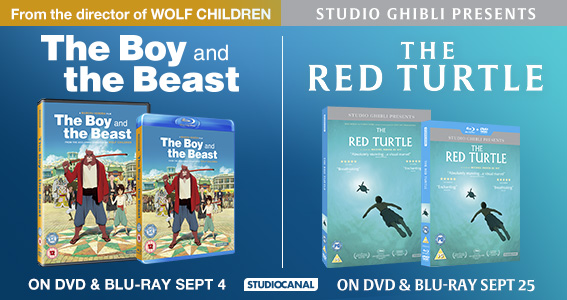 ---
A YouTuber this week scored Amazon's biggest single day one pre-order number of the year for DVDs, as pre-sales went up for a live recording of Dan TDM's stage tour due on November 20 from BBC Worldwide. Who is he? Well, as any parent of kids aged anywhere up to their late teens will probably know, he's a YouTuber who covers, among many other things, Minecraft and other games. BBC Worldwide has been at the forefront of bringing the YouTube phenomenon to the home entertainment sector, taking popular presenters and finding the right programming ideas to suit their skills. This title features Dan TDM's live stage show in all its glory, and was unveiled by the man himself at a games show, Insomnia, and in an announcement to his 16 million YouTube subscribers, garnering more than 1 million views in less than 24 hours. He guaranteed to sign all day one pre-orders, some incentive, as well as showing off the augmented reality technology accompanying the release. His tour sold more than 250,000 tickets worldwide.
Daniel Middleton aka DanTDM commented: "I am completely amazed and so grateful to everyone that bought a copy of my signed DVD. The sheer number sold is overwhelming and completely surpassed my expectations. I'm so glad people who didn't get tickets to the tour can now see it at home." Paul Hembury, director of entertainment talent, at BBC Worldwide, says; "At BBC Worldwide we love being able to give another platform to global digital talent, and continually extend fans enjoyment of their favourite digital stars."
Our junior correspondent Albie Murray added: "I can't wait for this release, it's so exciting."
Meanwhile, last weekend, as we'd covered here in the run-up to the event and after its opening night, saw hordes of horror fans descending on Leicester Square and its environs for the annual event – the 18th no less – that is the Horror Channel FrightFest. Plenty of video-friendly fare was on offer following the opener Cult Of Chucky, which arrives on assorted home entertainment formats in October and was covered here extensively last week. Commenting on the event, FrightFest's Alan Jones said: "Being back at the Cineworld (Empire) gave FrightFest a massive boost this year. FrightFesters love the venue even though it has been reconfigured since we were there last. And the filmmakers could not get over the size of the screens and how their movies looked and played. Our feedback from the talent has been overwhelmingly positive from how well organised everything was to the actual presentation of their work. We know the industry turns out in force to see films at FrightFest, to snap those titles up without UK distribution, and we had many comments about our stellar line-up as a result. It was our best programme ever, with the biggest range, and an overwhelming social media response. Everything worked brilliantly and our audience responded to that and it's why they keep coming back. FrightFest is unapologetically about horror fantasy, we do not hide embarrassed behind such pretentious labels as Elevated Genre, Post Horror or Cult like some other festivals. We are upfront, honest and an inclusive community and that's why we are the UK's best loved and best attended genre event"
---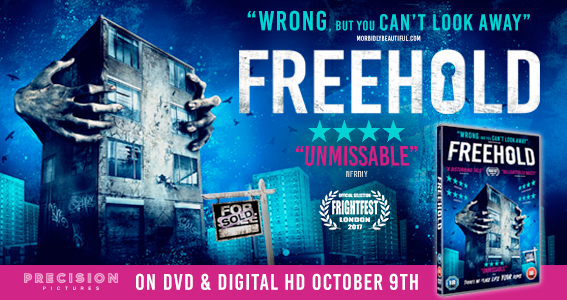 ---
We sought some opinion from some of the distributors closely involved with the event, not least Arrow, which was screenings its fare, both classic and new, as well as sponsoring one of the screens and also having a highly visible presence at the event. Arrow Video's Mike Hewitt said: "With a return to Leicester Square, this year's FrightFest was a phenomenal success for all attendees - perhaps the best ever! A big claim from someone who has attended religiously since 2003. As our third year of sponsorship, the event worked fantastically well for Arrow Video as we gained some great awareness of our brand through sponsorship of the Impact screen and having a strong stall presence in the foyer where we got to interact with both old and new fans alike. And to top it all, the UK premiere of our film The Villainess went down a storm on the Sunday evening, with great fan reactions and a Best Fight Scene award from Total Film. Do not miss the film when it comes out in cinemas and Digital HD on September 15, with DVD and Blu-ray releases set for October 30."
Also with a significant profile at FrightFest was Signature, with Voice From The Stone screening a mere matter of hours before its home entertainment bow and Freehold, due in October, being among its other titles airing there (we met some of the team involved in the film and not only are they thoroughly decent people, but the film received a great response too. Commenting on its involvement, the company's Emilie Barra said: "We were delighted to showcase three of our films at this year's Horror Channel FrightFest. We kicked off the festivities on Friday with the screening of gothic horror Voice From The Stone starring none other than Emilia Clarke aka The Mother of Dragons aka Daenerys Targaryen. The Frightfest audience and Clarke fans lapped up this classy horror thriller and were greeted by Daenerys herself (a cosplayer with an uncanny resemblance!) when they came out of the Prince Charles cinema.
The Game of Thrones link continues a
s the DVD was released on Monday to coincide with the season finale of the TV series.
Now the fans have a film to fill the Game of Thrones-shaped hole in their hearts!
Then onto the packed Horror Channel Imax screen for the European premiere of Freehold, a unique British film which provides a uniques twist on the home invasion genre. The director Dominic Bridges and his star Mim Shaikh introduced the film and stayed on for a Q&A giving insight about the real-life estate agent drama that inspired the director to write a revenge story. The tweetosphere went mad after the screening with a plethora of positive tweets for what The Hollywood News are calling "the most brilliant British horror in years"! More to come on Freehold which will be released on DVD and Digital HD at the beginning of October. Finally we screened Tinder-horror Bad Match with director and screenwriter David Chirchirillo, who is behind horror favourite Cheap Thrills.
Again the FF audience reacted very well to modern horror thriller best described as 'Fatal Attraction for the Tinder generation'. It makes you wonder why the world of online dating isn't more explored in the horror genre!"
Also on the festival front, the UK's prime event on the calendar, the London Film Festival, unveiled its full line-up this week. We haven't possibly got the space or time to cover everything that's on at the event here, but you can se the full programme over here – – and see for yourselves. A few things we noticed though, while flicking through the programme, included the fact that, of the distributors listed for the films, no less than five different titles are credited to Netflix (these include Mindhunter, Mudbound, Six Days, Kingdom Of Us and The Meyerowitz Stories), with the further two, Felicite and Have A Nice Day, credited to Mubi. That, if one were needed, is a definite sign of the times. Commenting on the line-up itself, which includes 242 films, BFI chief executive Amanda Nevill said: "It is a delight to welcome some of the most thrilling storytellers from across the world to the Festival – we love to watch and engage with the extraordinary conversations that the Festival brings to our doorstep with every edition," comments Amanda Nevill, Chief Executive, BFI. "London has a big heart and this year we are again reminded of the generosity and freedom of this awesome capital city of ours which so readily embraces this multiplicity of cultures and new voices. This creativity is reflected across the UK and the engine that is enabling filmmaking to thrive, supported by a favourable fiscal environment, outstanding skills and talent and ever expanding infrastructure and facilities." The Raygun's very own Tim Murray and Dan Auty will be attending assorted press screenings at the LFF, so expect further updates here and on Twitter…
---
---
Meanwhile, a few notable independents are screening their titles at the LFF, with, for the first time, Manga making a showing too. The LFF will e giving a high profile screening to the company's forthcoming biggie Big Fish & Begonia. Commenting on the title, the company's Jerome Mazandarani said: "
Big Fish & Begonia is the finest original animated feature film to come out of China to date. It features exquisite animation and a uniquely Chinese narrative that will delight audiences of all-ages. It is a tremendously exciting opportunity for Manga Entertainment to be the movie's local distributor for the UK and Ireland. We are proud to play our part in establishing directors Liang Xuan and Zhang Chun and B&T Studio in the minds of British movie goers. I believe they will be ones to watch in the future."
Arrow, fresh from FrightFest, see above, will also be there, including at least one film that's top of our list of must-sees for the event. Commenting on its slate, Arrow's Jon Sadler said: "We are thrilled to have three films featuring at the 61st London Film Festival this year and are especially proud and excited with the profile these films have been awarded by the festival organisers. To be able to present Takashi Miike's 100th film, Blade Of The Immortal, for its UK premiere as the Thrill strand Gala, as well as having Special Presentation status for Clio Barnard's third feature, Dark River is incredibly gratifying. Our strand galas for Blade Of The Immortal will be held in the award winning Embankment Gardens pop up cinema and our special presentation screenings of Dark River will be held at the Odeon Leicester Square. Takashi Miike will attend the festival screenings and also take part in a rare screen talk and we are also incredibly happy to have the lead cast of Dark River, Ruth Wilson and Mark Stanley joining director Clio Barnard for our evening presentation of the film. Also playing in the cult strand is The Endless. A unique genre bending sci-fi thriller from directors Justin Benson and Aaron Moorhead whose previous films were Revolution and Spring. Both Justin and Aaron will attend the festival."
Also airing at LFF is a special 4K restoration of seminal Italian film from the master Dario Argento, Suspiria. It's due from CultFilms, which is working with sister company Chain Production, the latter having picked up all UK an a few other territories for the film. Alongside the LFF, the imprint will be taking the film out around the UK, culminating in a major event and then a special anniversary home entertainment release of the film. The company's Garwin Spencer-Davison said: "CultFilms is orchestrating the UK Tour of Suspiria 4K, presently coordinating with several venues across the country starting after LFF this autumn. The CultFilms Suspiria tour is due to conclude with a very special event in London: an evening with Dario Argento featuring a Q&A with the Maestro himself and a presentation of the film in 4K of course. CultFilms will shortly announce in details its 40th Anniversary Edition of Suspiria. Still in the works and under-wraps in terms of its contents, the exclusive CultFilms limited edition will be released in UHD, a video first for a non-mainstream, world-cinema cult film."
And independent label Bulldog is also heading to LFF, showing off Most Beatiful Island. Here's Bulldog's Philip Hoile on the film: "We're particularly excited to have new acquisition and SXSW main award-winner Most Beautiful Island screening in the First Feature Competition at this year's LFF. The festival has been a great launch-pad for us previously on titles including The Survivalist and I Am Not A Serial Killer and this film will also excite fans of both of those releases. Writer/director/lead actress Ana Asensio has created a tense and singular thriller which is one of the most striking films you'll see all year."
Sticking with Bulldog, and the company has landed a few other titles that it has unveiled, further beefing its release schedule up in the light of some of its recent successes. Bulldog's Philip Hoile said: "
Offering a strong range of quality across different genres and with a wealth of talent on-screen and behind the camera, all of the films are sure to win audiences over in their different ways. The titles include Sundance-winning intelligent sci-fi drama Marjorie Prime starring Jon Hamm, Lois Smith, Geena Davis and Tim Robbins, which has been justifiably met with critical acclaim in the US in recent weeks; the raw, unconventional dark comedy (or 'anti-rom-com') Brakes, which brings together a wealth of comic and acting talent including Noel Fielding, Julian Barratt, Julia Davis, Kerry Fox, Steve Oram, Roland Gift, Paul McGann and many more; and The Bachelors, a heartfelt drama with strong performances from Oscar-winner JK Simmons and Oscar-nominee Julie Delpy alongside rising stars Josh Wiggins and Odeya Rush."
---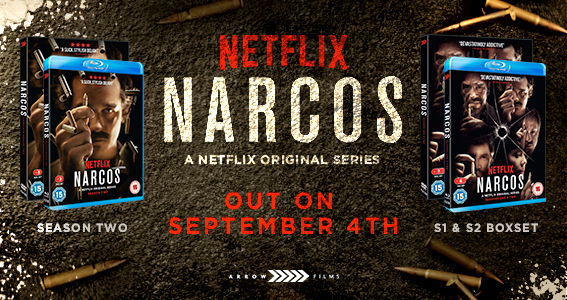 ---
Out next week, an the week's biggest documentary title, is The big documentary release next week is Dogwoof's Whitney: Can I Be Me, a revealing portrait of the notoriously troubled singer from true story stalwart Nick Broomfield. The film has grossed more than £200,000 so far in UK cinemas and comes to DVD, Blu-ray and digital platforms on September 4, complete with extras. Commenting on the release, Dogwoof's head of home entertainment Daniel Green said: "Thanks to the support of Sheffield Doc/Fest and the BFI we were able to bring Nick Broomfield's Whitney 'Can I Be Me' to cinema audiences across the UK back in June of this year. It clearly resonated with Whitney fans old and new, as well as our retail partners, and we're now looking forward to strong sales from the grocers, Amazon and HMV, supported by ads across print and catch-up TV."
Also due next week, and keeping with one of the themes of this week's newsletter, is Mindhorn, due from Studiocanal. We first saw it at LFF last year and it's an absolute belter, hugely funny and a close relative to the likes of Alan Partridge. Commenting on the release, Mylene Bradfield, working on the title for the company, said: ""It's been so much fun working on Mindhorn- it's the best British comedy I've seen in years as it is but with the support of the amazingly talented stars and writers Julian Barratt (Mighty Boosh) and Simon Farnaby (Paddington) we've managed to secure great PR coverage to complement the heavyweight digital campaign which covers off all the key online platforms - Google, Youtube, FB, Instagram, Twitter, IMDB and Guardian as well as targeted press ads in week of the DVD and Blu-ray release."
Meanwhile, it's not just T2 getting a new lease of life from Studiocanal, the company's busy catalogue arm is giving its special treatment to to two other classics from the heyday of the VHS era. Classic werewolf horror The Howling gets its first ever UK Blu-ray release (alongside DVD and digital download too) on October 9, with the groundbreaking horror featuring an hour''s worth of brand new additional features. Screening to press this week ahead of a October 6 theatrical release and an October 30 home entertainment bow (alongside T2) is the director's cut of Blood Simple, the early Coen Brothers outing. This has been given a 4k restoration and it too includes a raft of extras. Commenting on the former, Studiocanal's Jessica Briggs said: "We're excited to announce that the darkly comic horror classic The Howling has been stunningly restored and will be released on DVD, Digital Download and, for the first time in the UK, Blu-ray on October 9. Complete with new artwork and over an hour's worth of brand new extras, a new generation can now enjoy the extraordinary transformation scene and Rob Bottin's pioneering use of prosthetics in high-definition; truly cementing its place as one of the most original werewolf movies in history." On the latter, Studiocanal's Olivia Dean said: "The masterful neo-noir directorial debut of the Coen Brothers has had a fantastic restoration which we're looking forward to releasing on DVD and Blu-ray this autumn. With fresh artwork and an array of features including new interviews with Joel & Ethan Coen, M Emmett Walsh and John Getz, Blood Simple is a landmark film and showcases many of the stylistic signatures which propelled the brothers to their later success."
---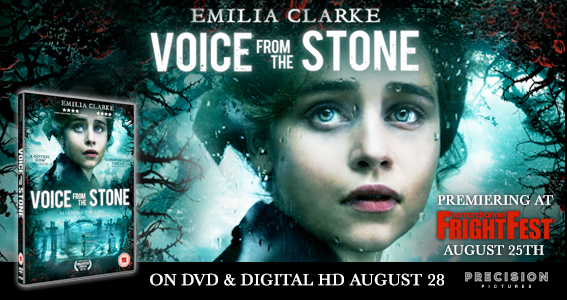 ---
Another week, another release from a regular reader of The Raygun. This week it's the turn of Jonathan Beales, journalist and all-round renaissance man, he's behind CODumentary, due on September 19 through his own Fizz Pictures in collaboration, for its digital bow, with Devolver Films. It follows the story and the life of bestselling video game Call Of Duty. Commenting on the release, Beales said:"One of the biggest challenges was encapsulating a 15-year timeline into 93 minutes. I was fortunate to work with a lot of great people whose input & contribution helped make this happen. It's a rich story of evolution told through the eyes of games developers, fans, industry experts and professional players. It's been a five-year journey and even though the documentary is centred around video games, the story is always about the human input and endeavour. The rich experiences of developing games, playing them or waiting in line to buy them will always remain centre stage."
Lastly, due in November but well worth talking about again following our linking to the first trailer for the film, is Rise Of The Footsoldier 3: The Pat Tate Story, a prequel to the first film and essentially the third instalment in the ongoing franchise. And it was the trailer that scored big – it's been viewed 1.4 million times thus far, a phenomenal amount. As the company's Emilie Barra said: "Footsoldier 3 follows the rise of Pat Tate's criminal empire both in Essex and in Marbella and is a comeback to the original film's outrageous roots – we've stopped counting the F and C word! I think we may have a record on our hands! The teaser trailer was launched on the official Facebook channel which has more than 155,000 highly-engaged followers. In 24 hours, the trailer reached 3.2M people on Facebook with 893,000 video vie
ws. It went on to score 1.4 million Views to date.
Needless to say this bodes well for the release of the film on pvod on November 3 and subsequent Boxing Day home entertainment release."
---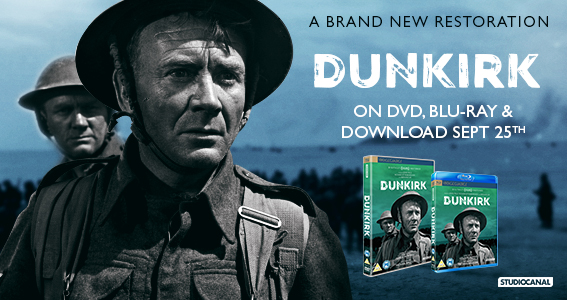 ---
"The 'GoT' fanbase who watch the show legally, through their HBO subscriptions, has been strong and growing, and they aren't suddenly going to stop their HBO subscription because they can watch a hacked version of the show. Those who are watching the hacked version are a separate audience."
Irving Yacine Belateche, a part-time lecturer at USC's School of Cinematic Arts, on how HBO beat the hackers…
Tom Cruise returned to the number one slot over the Bank Holiday weekend, with American Made taking more than £1 million at UK cinemas in its opening frame. Other new entries included Logan Lucky with more than £700,000 in its first weekend, with Detroit taking just shy of £660,000…
The YouTubers are taking over the world of TV and DVD (see above for more on this) and now the Podcast is set to move over into other media too. For Amazon has announced that the podcast Lore – five million listeners and counting – is set to become an Amazon Prime Video series. The first six episodes, which look at the stories and tales behind modern myths takes in documentary elements as well las more cinematic scenes to tell the stories, Commenting on the series, due to air from October 13, Amazon Originals head of unscripted Conrad Riggs said: "Lore is a unique hybrid series that presents meticulously-researched true life tales through a variety of mediums, in order to surprise and delight, and even unsettle. We are thrilled to once again provide Prime members unprecedented access into a world they thought they knew."
Netflix, meanwhile has unveiled a new eight-part series with Damien Chazelle closely involved. He will direct two episodes and executive produce the series, which looks at a nightclub in Paris and the cast of characters who revolve around it. It will be shot in the French capital in three languages and Netflix' Erik Barmack said: "We couldn't be happier that he will be shooting The Eddy in France and that we will bring this bold, global and multilingual series to our members around the world."
Follow us on www.twitter.com/theraygun…
The US trailer for this, due at LFF from Arrow (Red Band alert)…
To subscribe to The Raygun newsletter, please email

info@theraygun.co.uk
with subscribe in the subject matter
To unsubscribe, email

info@theraygun.co.uk

with unsubscribe in the subject
For editorial or advertising queries, contact

tim@theraygun.co.uk