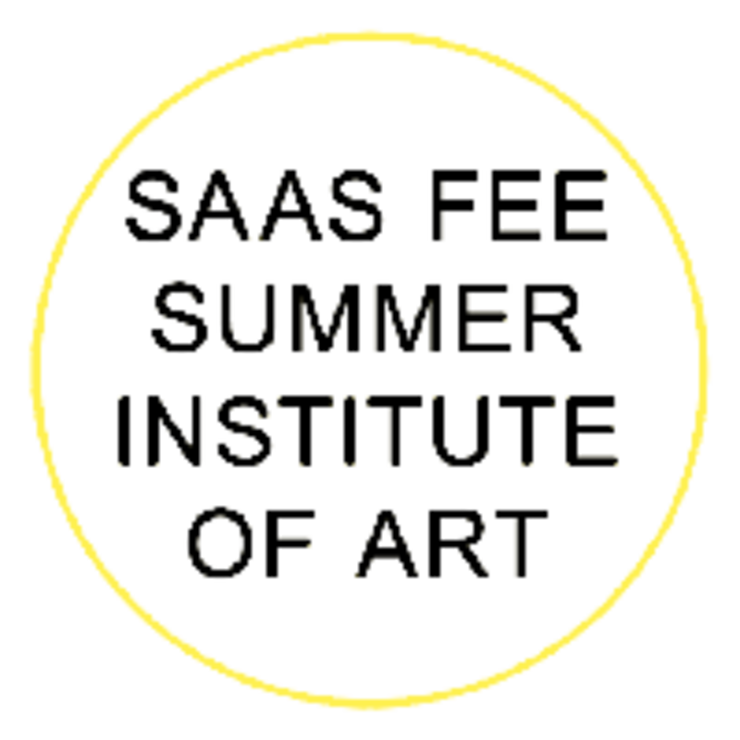 Extended Deadline August 10th, 2021
with 
sonsbeek20→24conjunctions 
August 18 – 22, 2021 – 
3-8:30pm CET 
Curating Noise: Reverberations and the Polyvocal 
The special five-day Saas-Fee Summer Institute of Art program, Curating Noise: Reverberations and the Polyvocal, will take place online in conjunction with the 12th edition of the quadrennial 
sonsbeek20→24, 
developed in close dialogue with its curatorial team (including artistic director Bonaventure Soh Bejeng Ndikung and co-curators Antonia Alampi, Amal Alhaag, Zippora Elders, and Aude Mgba) and framework, 
Force Times Distance. On Labour and its Sonic Ecologies
, that invites and encourages different modes of listening to make audible that which is already there, but remains unseen and unheard. 
"No longer considered only a factor of disturbance, detrimental to information like static noise in the channel of communication, the evolving concept of noise also becomes constitutive of new forms of knowledge and of new ways of understanding organization." – Cécile Malaspina, An Epistemology of Noise 
This special session of Saas-Fee Summer Institute of Art (SFSIA) will focus on a contemporary conception of noise that builds from the idea of listening as a participatory practice. Where in the past noise was something to be controlled and suppressed, today noise and uncertainty are entangled with one another as key concepts in the production of contingency as a driving force of innovation, creativity and resistance. As Reza Negarestani surmises in his essay, "Contingency and Complicity," the contingent artwork can become the basis for new interactions and dynamic processes that drive the artist to novel realizations and opens up the potential of the work not assumed at its inception
At the epicenter of sonsbeek20→24 is an investigation of global power structures which, as a result of the drift towards digitality, have taken on increasingly non-linear, unstable and topological distributed space/time forms. In the process, new plateaus – shock waves upon which extended and embodied stratifications exist as fields of immanence – have emerged. "Curating Noise: Reverberations and the Polyvocal," uses the Third Havana Biennial 1989 as a model upon which to build a self-reflexive problematic provoked by an intellectual and discursive turn in the apparatus of biennial production. "Curating Noise" engages the biennial apparatus in relation to its colonial history, as well as its economic and intellectual opportunity, through the epistemological problem of noise. Many of the published books and past curatorial efforts on noise (with a few exceptions such as Charlotte Mormon and Pauline Oliveros) promote a linear narrative that centers European and patriarchal perspectives. As such, most histories begin with Futurism and pass through Fluxus on its way to new forms of punk and free jazz such as in the works of Throbbing Gristle and the Boredoms. While including these histories, "Curating Noise" aims to include more geographically, culturally and otherwise diverse perspectives in order to estrange and expand the histories of noise production and understand it in radically new post-humanist ways. Considering Gilles Deleuze and Felix Guattari's definition of 
puissance 
in A Thousand Plateaus as, "a capacity to multiply connections that may be realized by a given 'body' to varying degrees in different situations…thought of as a scale of intensity or fullness of existence (or a degree on such a scale), analogous to the capacity of a number to be raised to a higher 'power,'" we are excited by potential new forms of power, or puissance, that may be generated as a result of these shared discussions.
Amal Alhaag, Ina Blom, Mathieu Copeland, Christoph Cox, Sanne Krogh Groth, Paz Guevara, Satch Hoyt, Cécile Malaspina, Paul D. Miller aka DJ Spooky, Warren Neidich (founder/director), Pablo José Ramírez, Holger Schulze, Greg Tate, Victoria Vesna, and Anuradha Vikram. 
Applications for Curating Noise are open to students, practitioners and scholars from the fields of art (including sound, video, photography, installation and multimedia), music, philosophy, design, architecture, art criticism, science and technology studies, critical theory, cultural studies, film and media studies, and beyond. Please see
 our application
for more information. 
Please see our 
website
or contact 
info@sfsia.art
for more information.