INDUSTRY RESPONDS TO HARGREAVES REPORT
MORE KING'S SPEECH…
HMV GETS A GOOD PRICE FOR BOOKS
MOMENTUM UNVEILS Q3 LINE-UP…
AS DOES OPTIMUM
INDIE INKS LOVEFILM DEAL
BUSY CANNES FOR UK LABELS
TRINITY HAS THE X FACTOR
ORANGE IS 40 YEARS OLD
PRIMEVAL ROARS ONTO WATCH
SILENCE REIGNS ON BLU-RAY
PARAMOUNT CRACKS THE WHIP
WRESTLEMANIA GETS MORE FAMILY FRIENDLY CERT
CRYSTAL CLEAR LAUNCH FOR SWAN
QUOTE OF THE WEEK

RELEASE OF THE WEEK – LAKE MUNGO
AT THE MOVIES
SITE OF THE WEEK
TWEET OF THE WEEK
TRAILERS OF THE WEEK
If you can't read this newsletter or see the ads, please click here
---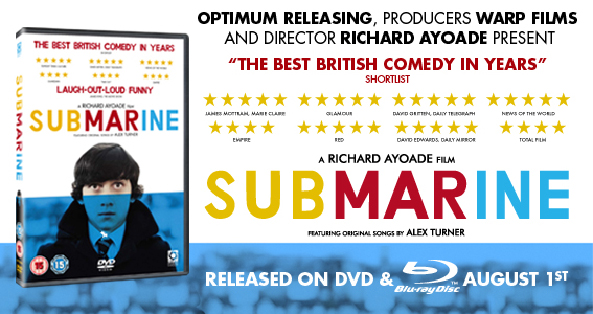 ---
It Was A Good Week For… Momentum, with the huge success of The King's Speech and, at cinemas, the horror hit Insidious…


It Was A Bad Week For… Opponents of the Digital Economy Act… Us at The Raygun, technical difficulties at our mailing site caused the hold-up, apologies…

The industry has responded to the unveiling of the Hargreaves report into the digital economy, cautiously welcoming his 132-page work. Professor Ian Hargreaves had spent five months compiling the report, entitled Digital Opportunity. He made 10 major recommendations, including one that said format shifting should be allowed, while also supporting the Digital Economy Act and stating that entertainment industries should be protected from illegal downloads and the likes. But he did find time to criticise industry figures on the scale of online piracy of films, music and TV. The BVA's Lavinia Carey said in a widely reported statement: "The BVA welcomes Professor Hargreaves' assertion that IP policy should be evidence based. Some of the 10 recommendations made in the IP Review can be seen as very helpful to small businesses while others will need a great deal of discussion and work to ensure that they will indeed be good for our creative industries in terms of growth and international success. Britain's video entertainment industry is one of the most innovative in the world, delivering audio-visual content in the ways consumers want, through a huge range of services, both digital and physical. The BVA is delighted that Professor Hargreaves' review has heard and understood the need for better enforcement, including the implementation of the Digital Economy Act. Any new copyright exceptions must not harm the future ability of the video entertainment business to continue successfully to deliver the content enjoyed by millions of viewers and sustain the tens of thousands of jobs and production which it supports in the UK."

Also responding to the Hargreaves report was the Alliance Against IP Theft. Director general Susie Winter said: " The Alliance agrees with a number of the areas for action identified by Professor Hargreaves in his report, most notably the need for effective online enforcement. We welcome the clean bill of health he gives to the Digital Economy Act along with the acknowledgement that the problem of online infringement is not restricted to digital content. Government needs to partner industry in addressing the enormously damaging problem of fake goods being sold online. Policy, clearly, needs to be based on evidence and we fully support Professor Hargreaves' comments that the neglecting of design within IP policy must stop. IP-rich creative and manufacturing industries are adapting and embracing the new digital markets. We look forward to discussing its issues and recommendations with government in the coming weeks."

---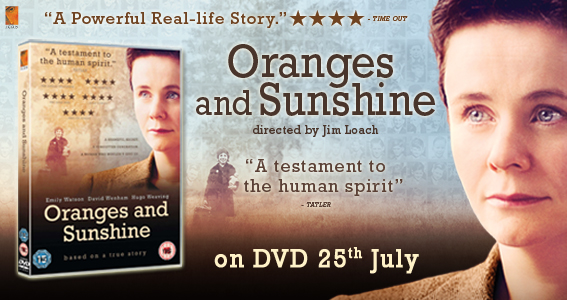 ---
As stated in this week's midweek special newsletter on The King's Speech, the Momentum-backed title is now fast approaching the magic 1 million mark in terms of units shifted across the counter. At around the same time it looks as if this year's biggest seller, Harry Potter And The Deathly Hallows Part 1, will also pass the 2 million units sold mark. Congratulations to all, proving that maybe rumours of the death of the packaged home entertainment market, as predicted by The Guardian and other media, is somewhat premature. Funnily enough, that newspaper, and others, have yet to report on our industry's success stories…

Speaking of negative publicity, HMV has come in for its fair share this year, but the retailer this week announced its long-mooted sale of Waterstone's. What's more, HMV got a lot more or the book retailer than many analysts had predicted – the stores will be sold to the A&NN Group for £53 million. The group is controlled by Russian magnate Alexander Mamut. At one stage, Waterstone's was rumoured to be going for almost £20 million less, meaning the deal must be viewed as a success. The fact that it will allow HMV to renegotiate its financing with its banks and should give it a firmer footing to move forward with its business. At the same time as announcing the Waterstone's, the retailer also gave a trading update. Like for like sales were down a touch over 12 per cent for the 17 weeks to the end of April, and 11 per cent for the financial year ended at the same time. Group profits for the year are expected to be around the £28.5 million mark – as we've oft stated before, would that many other businesses were faring that badly… The retailer also reported that its trials of increased technology areas in six stores are performing better than expected and it will roll out to the rest of the chain throughout 2011.

Back to Momentum, and the company's purple patch continues. After the success of The King's Speech and Limitless, which both went far beyond expectations, another title has scored well at theatrical – Insidious is this year's biggest horror title and the highest grossing chiller for some time, after pulling in £5.7 million at UK cinemas. The title will be one of its key releases for Q3, in another strong slate for the independent. In July it has the eighth season of CSI Miami, sporting its new look, and Australian teen thriller Wasted On The Young. In August comes the eagerly awaited and much-talked about Hobo With A Shotgun, inspired by a trailer competition that went with Tarantino's Grindhouse, which boasts a fantastic sleeve and will benefit from a full platform release, and theatrical hit Limitless, which will come with a stunning lenticular sleeve and, as Momentum's Kristin Ryan said: "All the elements are in place to repeat its theatrical success." Vanishing On 7th Street looks to be an excellent supernatural thriller, which will benefit from TV advertising. Elephant White is a strong thriller which boasts the involvement of a truly international team, taking in Ong-bak director Prachya Pinkaew and stars Djimon Hounsou and Kevin Bacon. Insidious comes in September, with Momentum promising event-style marketing. Homegrown thriller Weekender, set during the heyday of acid house rave culture will be supported with TV advertising and a theatrical release, and promises to pull in both ageing ravers and a younger Skins audience. Chalet Girl will also benefit from TV advertising, with Momentum aiming to build on its theatrical. The line-up is completed by the extended versions of The Girl trilogy, which will see each film boasting an extra 40 minutes or so of footage and will see the company adding to the BVA Award-winning series' impressive million plus sales.


We'll be putting up more from Momentum's Q3 on our website early next week, so keep clicking through for more. Also on the website this week: our regular update of press coverage over the past seven days, our week in screenings, some trailers and clips, some top 10s and loads more. As ever, click through to www.theraygun.co.uk.

---
---
Another independent unveiling a strong slate for Q3 is Optimum. It too has enjoyed a strong year, with titles such as Unknown, the Liam Neeson actioner, scoring well at cinemas. That title is due in July, with an event-status marketing campaign, including TVm, online, outdoor and press advertising. Also in July comes the film dubbed "the Australian Goodfellas" and another critically acclaimed title, Animal Kingdom, as well as, at the other rend of the scale, A Turtle's Tale: Sammy's Adventures, and DTV actioner Knockout. All its July releases will benefit from TV advertising. In August comes the critically acclaimed Submarine, as well as another biggie in the shape of Source Code. Single take horror Silent House and war title Beyond The Border, as well as the Luc Besson helmed Extraordinary Adventures Of Adele Blanc-Sec, the original feature length version of Conan, taken from the TV series, Vincent Cassel in Our Day Will Come, post-Second World War thriller Outside The Law and the Brian Cox narrated documentary Revelation Of The Pyramids make up the rest of August's line-up. In September there's private eye horror/fantasy/comedy film Dylan Dogg: Dead Of Night, Guillermo Del Toro-produced Julia's Eyes, Yves Saint Laurent documentary L'Amour Fou and current theatrical hit, the much-talked about Attack The Block. The latter will also benefit from event status marketing, including TV. Optimum's Nick Tay said: "
With a number of superb theatrical results in 2011 we're thrilled to announce Optimum's strongest and most impressive quarter slate to date. Our Q3 titles are as excitingly diverse and as quality led as ever, but what really elevates our lineup this quarter is the number of box office triumphs that are set to convert so seamlessly to DVD and Blu-ray success.With Liam Neeson's return to Taken form in Unknown and the Jake Gyellenhaal sci-fi actioner Source Code both having topped £6 million at the box office, we're confident that these titles will really resonate perfectly with the UK DVD buying public as must-buy releases, especially in this summer devoid of sporting distractions. And as ever we're proud to continue our commitment to the production and release of the cream of British cinema and new filmmaking talent. The star of the IT Crowd, Richard Ayoade's hilarious directorial debut Submarine is set to have comedy fans rolling around their living rooms, whilst Joe Cornish's alien adventure Attack The Block is currently being heralded as the new Shaun Of The Dead and is undoubtedly on course to go stellar on DVD and Blu-ray.
"

Also from Optimum: the company has inked a "substantial" deal with LOVEFiLM which will see the rental by post and online operator streaming titles from the independent. It covers more than 100 plus films, taking in the likes of The Wrestler, The Last Exorcism and A Prophet, as well as catalogue titles such as The Pianist and The Deerhunter. LOVEFiLM ceo Simon Calver said: "We are very excited to be partnering with such an influential and innovative distributor as Optimum. This announcement means we can offer consumers great films like The Wrestler and The Ghost instantly as part of their subscription. LOVEFiLM's catalogue is going from strength to strength with more and more distributors and studios joining our Watch Online service." Optimum's head of television and mew media Robb Smith said: "We've watched LOVEFiLM transform into a hugely popular hybrid service and we're impressed by their continued expansion onto new device platforms. This is an important step for us as we roll out our digital strategy and continue to pursue emerging platforms and partners to maximise income from our content."

Back to Momentum, and Thursday saw the company helping unveil a green plaque from Westminster council marking the work place of Lionel Logue, the speech therapist immortalised in The King's Speech. The event, at his former offices in Harley Street, received plenty of coverage on London's radio, TV and newspapers. Westminster council deputy leader Cllr Robert Davis said: "We are delighted to honour Lionel Logue's outstanding commitment to his profession, which extended to helping people from all walks of life, regardless of their social status or background. We hope that the plaque will serve as a lasting tribute to his work in the heart of the capital".
---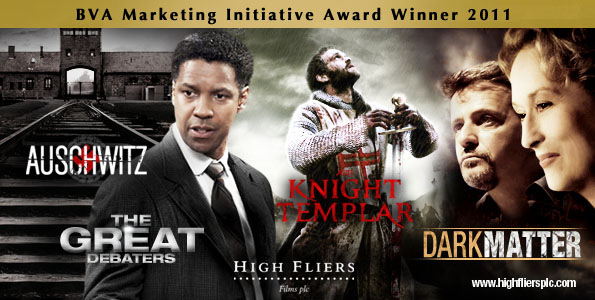 ---
Dateline: Cannes. Plenty more acquisitions news has been filtering through from the south of France, here are some of the highlights… First up was Kaleidoscope, which has picked up what promises to be its biggest theatrical release so far, A Lonely Place To Die. Set in the Scottish Highlands, it follows a group of mountaineers who find a kidnap victim and attempt to escort her to safety. Kaleidoscope's Spencer Pollard said: "We are delighted with the acquisition of A Lonely Place To Die. The film is an edge of your seats ride which is very commercial for the UK. It will be our largest theatrical release to date and we are very excited by our release plans."

After announcing some other acquisitions last week, including the Will Ferrell starrer Everything Must Go and the hotly tipped Super, G2 Pictures made another brace of acquisitions, picking up World War 2 epic Fortress Of War, which follows part of the Nazi invasion of the Societ Union, and 3D action fantasy Nutcracker, which stars, among others, Elle Fanning and John Turturro. G2's Nik Hedman said: "Both are quality films with fantastic production value, we are very pleased with the deal and our new relationship with Central Partnership."

Metrodome too has been busy, picking up a brace of Trustnordisk titles from Scandinavia. Comrade stars Rupert Grint and is a wartime drama following two downed pilots from opposite sides struggling to survive in the wilderness, while A Royal Affair is a historical drama directed by The Girl With The Dragon Tattoo screenwriter Nikolas Arcel and starring Mads Mikkelsen from Valhalla Rising. Metrodome's Jezz Vernon said: "There is a huge appetite for compelling and gripping historical stories in the UK right now; we are thrilled to be bringing both these stories to British audiences."

---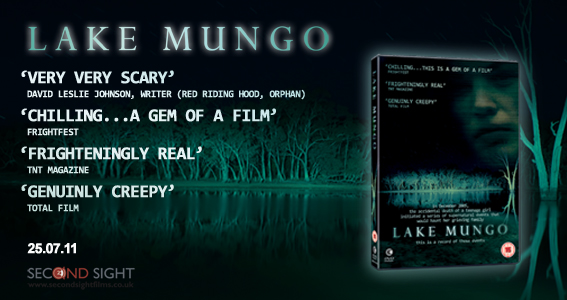 ---
Revolver has also been busy after picking up one of the most talked about films of the festival, Sleeping Beauty. Revolver's recently appointed head of acquisitions Dave Bishop said: "It's fair to say that Revolver is no stranger to controversy, but Sleeping Beauty is also a beautifully crafted and haunting film that will create huge dinner debate across Britain, which is very rare with today's cinema."

Also announced at Cannes was a new imprint for independent distributor Trinity. The company is to launch Trinity X, which will release what it describes as challenging and provocative films. First from the new label will be Red White & Blue, starring Noah Taylor, a critically acclaimed shocker due for theatrical in September, followed by home entertainment release. Trinity co-director Mark Sandell said: "Trinity X will take on much more risk-taking projects that may not sit very easily with exhibitors. These films won't be exploitive, they will still carry the Trinity brand of originality and vision but due to their controversial nature we can challenge the distribution norms and traditional windows. Red White & Blue is a perfect fit. It's a challenging, character driven piece with a strong director's vision and stunning performances. I haven't seen that many horror films that are this kind of hybrid and handled with such maturity."

Also at Cannes, Warner was screening A Clockwork Orange, which, remarkably, is celebrating its 40th anniversary this year. Stanley Kubrick's ultraviolent masterpiece has been available on DVD for a lot less than that however, having only made it to home entertainment in the UK just over 10 years ago. The film aired at the festival with Malcolm McDowell, Jan Harlan and Christiane Kubrick in attendance. It has already benefited from a major feature in The Guardian, and will be airing on Monday at a special screening complete with Q&A, with McDowell in the UK to support the release. The film is due to appear as part of a special Kubrick Blu-ray box set released by Warner next week.
Been to Cannes? Let us know what Cannes 2011 signified for you and your company, by contributing to our Postcards From Cannes feature… Email us your thoughts on this year's event to the usual address, for imminent publication on our website…

---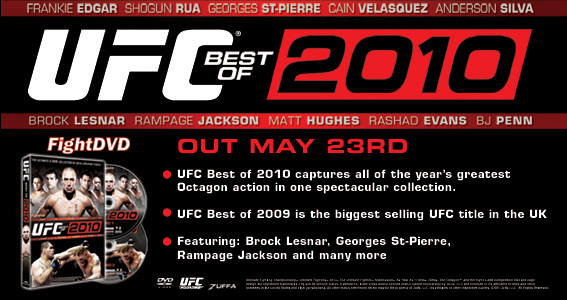 ---
Back to the UK, and next week sees the debut of the fifth series of Primeval. The ITV series is, after a groundbreaking deal, premiering on Watch ahead of its ITV bow – it will not air until 2012. Similarly, 2 entertain's July 4 release will be well ahead of terrestrial transmission and is certain to add to the 615,000 units sold by the brand already. Marketing will include a two week TV campaign, focusing on ITV channels, and PR. 2 entertain's Katie Waters said: "We are expecting a monster performance from Series 5. The fact that many Primeval fans will have to wait until next year to see the series on ITV presents a great opportunity for the DVD. We are increasing our marketing spend to capitalise on this opportunity and ensure broad awareness of the DVD especially amongst the original ITV viewers of the show."

We mentioned The Great White Silence on last week's newsletter, the restored 1924 film that followed Captain Scott's ill-fated trip to the South Pole some 10 years prior to that, and this week we caught a glimpse of the Blu-ray version of the film, due on June 20 after a theatrical release (it opens today). And it looks stunning, offering a gorgeous transfer of one the earliest films yet to appear on the format. The BFI's Sam Dunn said: "Our release of The Great White Silence looks set to be not only one of the best editions the BFI has ever produced (the restored film looks absolutely stunning and the release is packed with incredible bonus material, including yet more stunning archive footage transferred in HD, and new documentaries about the restoration process and the score), but it is also looking likely to be one of the BFI's most successful releases. The responses to last year's fantastic LFF premiere screening, when Simon Fisher Turner's new score was played live for the first time, were ecstatic, and we're all set for yet more universally positive feedback as we approach the theatrical release date."

It may have somewhat unfairly lost out at the Oscars, albeit against some stiff competition, but the Coen Brothers' new take on Western classic True Grit shouldn't be underestimated, The title is due out on June 13 from Paramount and, as we've already noted on our website, it is, like Icon's Let Me In, a "remake" – or rather a film that goes back to the original source material – that arrives with credibility, at least in terms of critical and audience reaction. Paramount's release will be supported by a heavyweight TV & VOD campaign to broaden out the title to all fans of action and capture the imagination for Father's Day Gifting, and a targeted print campaign to reach the culture vulture Coen Brothers fans. Paramount will also be working with Absolute Radio using iconic soundbytes from the film and running on-air promotions along with a talent supported PR campaign. One of the most intriguing elements of Paramount's campaign is a "Western skills" event for journalists over at Circus Space in London's Hoxton. Assorted hacks from newspapers, magazines and possibly even The Raygun will be trying their hand at lassoing, whip-cracking and even knife-throwing. Expect a full report shortly…"
We've reported about the WWE's move into more PG-friendly territory (including a trip to a recent WWE event) and at last it appears as if the BBFC is following suit. For the biggest release on the WWE calendar, Silver Vision's July release, Wrestlemania, will have a 12 certificate. Normally the WWE releases put out by the company carry a 15 rating and have even gone up to 18. But the new family friendly ethos of the WWE is obviously working and the lower rating could bring in more sales to that younger audience. The company's Ian Allan said: ""We are extremely pleased with the BBFC rating. This will definitely help to position the brand and our current roster of WWE titles, more exposure to the family market. The addition of WWE Studios and its forthcoming releases have also paved the way for the WWE brand to target a much younger demographic."

EVENT OF THE WEEK
There was a distinct lack of testosterone at a Fox event this week to celebrate the release of Black Swan on DVD and Blu-ray. Premier PR put on a glam evening at the Swarvoski Crystallized Store in Great Marlborough Street where our (female) correspondent was entertained by ballerinas, pampered with Black Swan inspired makeovers and hairstyling by Charles Worthington, all while sipping champagne and eating Goo chocolate goodies. All this and clips of Vincent Cassell looking mean and moody - "girlie heaven" was how she described it.
"It doesn't seem right. I would be very, very careful about that stuff. If [the UK government] do it the wrong way it could have disastrous precedent setting in other areas." Google executive chairman Eric Schmidt attacking the government's plans to block access to filesharing websites and said his company will challenge plans to try and halt access to sites such as The Pirate Bay. Speaking in London at Googles' Big Tent event in London, he said that if Google disagreed with government plans to introduce the kind of legislation in the UK's Digital Economy Act in the US, it would fight them and said that "simple solutions to complex problems" could inhibit free speech.
RELEASE OF THE WEEK
We've already reported on Second Sight's move into DTV territory, and its second foray into this sector, Lake Mungo, is a gem of a film. The Australian film is a mock documentary, using found footage and is genuinely exciting – we literally jumped in our seats on viewing it. The title is out on July 25. Second Sight's Chris Holden said: "I'm very optimistic about the sales potential and have been getting strong feedback. DTV horror is a crowded market but a quality title will always find its place through word of mouth and reputation. Frightfest have a great review for the film on their site calling it 'chilling', 'unsettling' and 'a gem of a film'. We're getting this reaction across the horror press and online and will capitalise on this in the PR campaign and marketing."

AT THE MOVIES
Remember that house in Amityville? It's back on the market again. The Weinstein Company's Dimension arm is to produce The Amityville Horror: The Lost Tapes. The production comes after TWC inked a deal with the new owners of the Weinstein brothers' old company, Miramax…

Also on the horror trail: MGM is to remake its 1976 horror classic Carrie, with a new version planned that will, according to reports, be more faithful to the original Stephen King story…

When was the last time you saw a film with the word "turkey" in the title? Think about it, not that often, is it? Any association with that word is grist to any critics' mill, making their job all too easy, but Will Ferrell and Mark Wahlberg are taking the plunge for the freshly announced comedy Turkey Bowl. The film reunites The Other Guys stars, who will play American football fans obsessed with the game. Let's hope they don't make the target too easy for critics…

After months of rumours, Warner has this week offered an official statement about its next Batman film, The Dark Knight Rises. It confirms what we already knew, with Tom Hardy starring as Bane, Anne Hathaway as Catwoman and Marion Cotillard and Joseph Gordon-Levitt also starring in Christopher Nolan's next take on the comic book character…

SITE OF THE WEEK
This is the one that's had all the fanboys positively drooling over their screens this week, as The Dark Knight Rises site launches… http://www.thedarkknightrises.com/image.html

TWEET OF THE WEEK
This week we've mostly been enviously reading scores of Cannes-based tweets… Follow us on www.twitter/theraygun

TRAILERS OF THE WEEK
Straw Dogs, remade and actually looking pretty good:
http://movies.yahoo.com/movie/1810105888/video#25221674

Tintin trailer unveiled…
http://trailers.apple.com/trailers/paramount/theadventuresoftintin/

More sword-based mayhem. We can't get enough of this stuff…
http://trailers.apple.com/trailers/independent/ironclad/

Er, like, wow, man…
http://trailers.apple.com/trailers/magnolia/magictrip/

Jay Baruchel grows up…
http://trailers.apple.com/trailers/magnolia/goodneighbors/


To subscribe to The Raygun newsletter, please email

info@theraygun.co.uk
with subscribe in the subject matter
To unsubscribe, email

info@theraygun.co.uk

with unsubscribe in the subject
For editorial or advertising queries, contact

tim@theraygun.co.uk