SMALLER TITLES TO DISAPPEAR?
INBETWEENERS SMASHES RECORDS
LEBOWSKI BOWLS INTO MIDWEEKS
MIRAMAX HEADS TO FACEBOOK
LIONSGATE'S BRAVE NEW WORLD
METRODOME COOKS UP A STORM
EVERYWHERE MANS THE DECKS
AGI MERGES WITH SHOREWOOD
---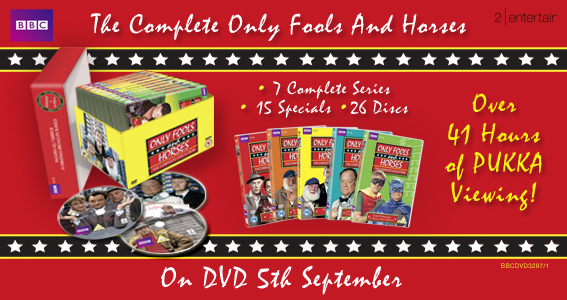 ---
It Was A Good Week For..
.

The Inbetweeners (again), we mentioned it last week and it keeps on going

… The independent sector, pulling together…
I
t Was A Bad Week For…

The independent sector, with films disappearing from the market…
Let's start off with a Sony DADC, and the company has this week given further details about its emergency procedures introduced following the fire that decimated its Enfield distribution centre in the midst of the recent riots. Sony DADC confirmed it has entered into collaboration agreements with Cert Octavian and Cinram to house its supply chain operations. Better still, all of Sony DADC's staff will remain with the company. The former's Hoddesdon, Herts, location (10 miles away from Sony's Enfield site) will look after 80 per cent of the Enfield volume, with the rest (mainly pick, pack and ship, returns management and value added services for Sony Pictures Home Entertainment) will be at Cinram's Aylesbury, Bucks, HQ. Sony DADC's Darren Houghton said: "Within an hour after the incident at Enfield, Sony DADC's Disaster Recovery Plan was in place and enabled a crisis team to start action. As quickly as [the day the fire as discovered] we started to re-manufacture destroyed product and expanded direct-to-retail shipments from our Southwater production facility, which was not affected by the riots. Our supply chain IT solution proved to be robust and a strong backbone. By utilizing a multi-site approach, it guaranteed that not a single order or EDI (Electronic Data Interchange) was lost, and all IT systems and services were up and running and not affected by the fires. In the days following the incident, our crisis team investigated alternative warehousing solutions and we have, after careful consideration from a risk mitigation and employee commuting point of view, opted for two different locations." He further praised the industry for rallying round, saying: " The level of support we have received from our customers, Sony affiliate companies, local distribution centres and other companies from within the industry has been remarkable. Without it, such a fast reaction to market demands would not have been achieved. Our staff members have been incredibly supportive, often working extended hours to make a fast contingency solution happen as quickly and smoothly as possible."
It's interesting to note how much support the independent labels and record companies affected by the Sony DADC blaze, most of those PIAS labels, have been getting, not only from the industry but also consumers and the media. And a similar groundswell is now building for the independent film sector too. A new website, The Other Cinema, has been launched, with Dogwoof being one of the prime movers behind it. It's aimed at capitalising on the goodwill towards the labels from the public, and helping ease any cash flow problems they may be experiencing after the blaze. A statement said the support for the site had been "immense", and showed how much the public "treasured" these distributors and their output. Dogwoof's Andy Whittaker told The Raygun: "It's been great to see the industry getting together and helping each other in many ways. We've been blown away with the messages of support. It's also been heartening to see film fans sharing on social media links to the website, and mentions of the small indies like Guerilla, Peccadillo, and Terracotta. It's nice to see the word spread for these excellent labels and I hope that it turns into a new found love for these labels and their films."
The downside, however, and one that is becoming increasingly apparent, is that some titles may be disappearing from the market, deleted all together as the cost of replicating these again proves prohibitive, particularly seeing as, in some instances, these are the kind of titles that sell regularly, but in limited quantities. Again, this has been talked about extensively for the record labels, especially when it comes to vinyl, but is only just becoming clear how much it's affecting DVD. Limited edition steelbooks will not be replicated again and some lengthy deletion lists are now appearing too. Again, Dogwoof's Whittaker told The Raygun said: "It's a shame to see. The titles most affected are the long tail titles; the small indies, the old classics and world cinema gems. Either because of lost masters or economics, and simply the extra time and effort, there will be a number of films deleted, lost forever. The real independent films that were a labour of love, distributed by a boutique indies will simply have disappeared.We hope at least that these films will resurface online in the future."
---
We mentioned it briefly last week, after its first day figures went through the roof, but The Inbetweeners Movie has continued to break all the records as it stormed its way to a week one figure of £13.22 million in its opening frame. That's the second biggest opening of the year, a figure beaten only by Harry Potter And The Deathly Hallows, currently the biggest earner of the year and in the top 10 all-time grossers. In fact, The Inbetweeners Movie is the biggest opening ever for a UK comedy, and the biggest for a homegrown independent film. Box office expert, journalist and sometime Raygun contributor Charles Gant, who writes an excellent box office blog for The Guardian, among others, told The Raygun: "The Inbetweeners fanbase had already voted with their wallets with the DVDs of the three TV series, proving that for valued content teens and 20somethings are willing to pay a fair price, despite what the piracy defeatists tell us. That was already a heartening lesson for the industry. The phenemonal box-office success of the movie is another salutary tale. The film has prompted a range of critical reactions, but for my money it feels like a blast of fresh air right now, and I'm not surprised audiences are embracing it. I just never thought it would be in these numbers." 4DVD's Jessica Scott said: "We are thrilled about how well the film is doing at the box office – it's absolutely smashing predictions. Such a strong box office performance bodes well for the DVD release." The release date has yet to be confirmed. Meanwhile, the big question is what happens next? After eight days, the film was up to £18.7 million, and, speculated Gant, it could either exhaust the TV show's audience or become such a phenomenon that "everyone else piles in, just to see what everyone is talking about". He concluded: "If that happens, who knows where the box-office will get to." Email us at the usual address to subscribe to Charles' email update when his blog goes live…
Talking of Channel 4, we picked up an ace viral that's doing the rounds this week. Now, even if we knew where it was from, we probably wouldn't tell you, but it's up on our website, so, to use comic Micky Flanagan's own vernacular, have a butcher's over here. Also on the website this week, more on the Scala Forever season, our weekly round up of press coverage and more…
This weekend sees the annual Film 4 FrightFest event taking place (well, it actually kicked off last night, Thursday, but let's not split hairs) and our correspondent Alex Kidd, formerly of HMV, is on hand for the marathon event and will be posting his thoughts, with a keen eye on the home entertainment prospects, on our website next week…
---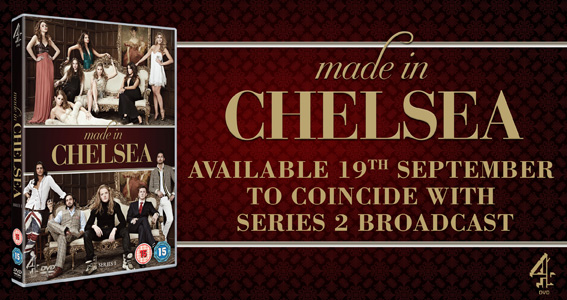 ---
As we've just mentioned, our website contains a weekly update of press coverage and, among the titles we singled out this week for the mountains of coverage it received was Universal's Blu-ray bow for The Big Lebowski, so it's good to see it making a quick start out of the blocks in the midweek charts, according to the Official Charts Company. The title is sitting pretty at number five. Scream 4 (EV) is at number one, followed by Warner's Red Riding Hood. The previous week's one and two, Source Code (Optimum) and Limitless (Momentum) are at three and four, respectively. The same two titles are atop the overall video chart, with Warner's The Vampire Diaries Season 2 at number three, followed by The Inbetweeners Series 1-3 (4DVD) and Source Code. For more chart information go to www.theofficialcharts.com
and expect some more midweek chart information from us in the coming weeks, courtesy of OCC.
Online news of the week, and this week saw Miramax launch its Facebook application to much fanfare. The app will allow consumers – including, notably, those in the UK as well as elsewhere in Europe – to rent Miramax titles and watch them via the social networking site. It will cost around £1.80 and titles on offer for the streaming service will include the likes of Kill Bill, Cold Mountain and Good Will Hunting. Miramax is hoping to expand the service to offer films for sale too and has admitted that, in keeping with the Facebook ethos, it's getting the app up and running and will tweak it "live", rather than test it offline. Announcing the deal, Miramax's Mike Lang said: "In addition, you'll notice we launched the App first with just rental VOD — but our ultimate goal is to give consumers the opportunity to buy films and store them in their own cloud-based digital locker — to then access the content anywhere they want, across ALL devices." He called on other companies, from digital retailers to technology companies to make its vision happen. "The time is now to make cloud-based movie ownership a reality for consumers," Lang added. It came in the same week that BBC Worldwide unveiled a similar offering for Top Gear via Facebook, although this is for single episodes of the actual series.
Mention of BBC Worldwide brings us on to its video arm, 2 entertain, which was set to swing into action after the fnal of the ITV series Show Me The Funny last night (Thursday). One of the key prizes on the stand-up comic talent search programme was a live DVD release and 2 entertain will be releasing last night's winner's debut on November 28. That winner was Pat Monahan, who edged out Dan Mitchell and Tiff Stevenson. It was interesting to see Jason Manford holding a mock-up of the DVD at the end of the programme and the fact that the release is now available for pre-order was mentioned via twitter and through ITV's website to here. Equally fascinating was host Jason Manford's pre-result stand-up routine that discussed his own live DVD release (see quote of the week, below).
---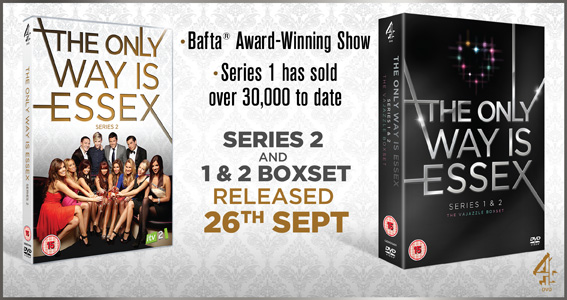 ---
This week has also seen the marketing for the forthcoming Martin Scorsese helmed George Harrison film package Living In The Material World, due on October 10 in assorted SKUs, kicking in as the trailer was unveiled. It's the beginning of what Lionsgate is promising will be a "massive ongoing campaign". The trailer was launched via Yahoo and Lionsgate's Kaz Mills said: "The reception from critics and fans alike has been incredibly positive. We also had Facebook messaging on the George Harrison and The Beatles pages – targeting over a million dedicated UK fans. Accordingly, we saw a massive jump in the preorders which were 900 per cent up following these posts. This increase in sales was particularly noticeable with our very special limited deluxe edition - which includes the DVDs, a Blu-ray, book and a CD of never-before-released George Harrison tracks – and we are delighted by this early interest." This weekend sees the Fab Four-friendly Mathew St Festival taking place in Liverpool and the company will be there too. Mills added: "We will be there in force with a substantial street team distributing branded plectrums and postcards. All fans will see the trailer will be playing around Liverpool – not only on the big screens at the festival but also on screens across the city in major shopping precincts and tourist hot spots. And we've got local bars on board for further distribution of branded merchandise to those who choose to stay indoors (which will be necessary if this weather continues)."
More street level marketing, this time for Universal's Hanna, due on Monday. The studio, in association with its agency Cohn & Wolfe and HMV, launched a promotion through foursquare yesterday, which runs through until Sunday. The Hunt For Hanna takes place in Birmingham, Liverpool and London, with six clues for each city and fans decoding them and visiting the locations, including HMV stores, signing in via foursquare. Consumers were being encouraged to join in via Facebook, Twitter, Tumblr and foursquare itself, using HMV and Universal's own social networking sites. They were further being encouraged to go to the content-rich website http://www.thegalinka-project.com/index.html, which all ties in to the film's espionage action theme. HMV social media's Poppy Cleere said: We've been quietly building our social media platforms over the last twelve months by way of engaging more fully and directly with our customers, and targeted campaigns of this type are not only a lot of fun, but really help to add a great deal more value to the relationship. They also promote real interest in new releases - helping to bring entertainment content to life but in a way that isn't too overtly commercial, which can usually be a bit of a turn off for users. Hopefully this is just the beginning of much more to come in future, and we're delighted to be partnering Universal Pictures in support of a great film and a really cute idea."
More from HMV and it's been interesting to note that the company has this week unveiled its new, expanded technology team, whose first task will be the speedy roll out of its bigger technology offering to 150 HMV stores in the UK and Ireland. The offering has already been tested at six stores and includes a bigger selection of hardware, headphones and more. The nine-strong team is led by new head of technology Ewan Pinder, who said: "We now have a really strong buying team in place – an excellent blend of experience and commerciality and youthful drive and enthusiasm, which will support our plans to expand HMV's tech offer and our ambition to become the leading specialist retailer of personal technology on the High Street. HMV's remit has always been about giving its customers the widest-possible access to music, film and games, however they want to discover and enjoy them, so expanding our range of technology products, through which so many of us increasingly consume our entertainment content these days, is actually a very natural fit for us." The new offering will be promoted both in-store, through customers and also across all media including TV, press, outdoor and online.
---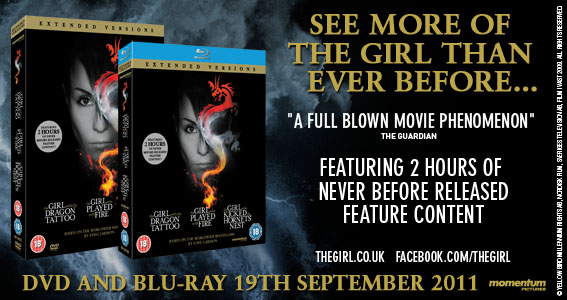 ---
More smart promotional activity, and a few weeks ago we mentioned the theatrical launch of Dogwoof's Bobby Fisher Against The World. The independent (mentioned already in this week's newsletter) promised then that it would be unveiling a novel idea for the August 29 iTunes and September 5 DVD release of the chess documentary. On September 10, there'll be a special Bobby Fischer Memorial Belt at the London Chessboxing event at the Scala in King's Cross, London. "What's chessboxing?" we hear you ask. Well, it's exactly what you think it is, a mixture of chess and, er, boxing. For more see here.
When we're not chessboxing we will, of course, be attending a special launch for Metrodome's forthcoming Annabel's Kitchen release. The September 12 title is taken from the CiTV series in which Annabel Karel encourages kids to get cooking. It's not necessarily the kind of fare you'd expect from Metrodome – only a few weeks ago we were talking about Stakeland, but it highlights the company's increasingly diverse slate. Metrodome's senior product manager Rebecca Johnson said: "We're delighted to be working with the guru of cookery for children on her top rating ITV show. As well as nine episodes from series one there's also a recipe book, exclusive vouchers and embedded links to online content. Annabel is supporting the launch with a full press tour as well as utilizing all her media contacts to promote the DVD."
For the last week or two, we've been talking about Momentum's Weekender, its acid house rave generation tale and we'll be talking about it in more detail for a feature on our website soon. This week we've had a look at another club culture film, albeit one based on today's club culture rather than what those in the know might call back in the day… Everywhere And Nowhere is due from Icon on October 3 and follows a young British Asian trying to make it as a DJ in the face of family pressure. It stars, among others, Adam Deacon and Simon Webbe from Blue (who's surprisingly good). It comes on the back of a relatively high profile theatrical launch and, looking at the success of urban flicks such as Anuvahood, also starring Deacon, it should easily find an audience. We'll have more on this in the coming weeks, but it's worth keeping an eye on (not least because the DJs actually look like they know what they're doing…).
Deal of the week has seen the packaging giants AGI World and Shorewood Packaging merging to form AGI Shorewood. The merger has created a combined company that boasts 4,000 employees and 24 manufacturing facilities taking in North and Latin America, Europe, Asia and Australia. As well as DVD and home entertainment interests, the new company, AGI-Shorewood, will work in numerous other areas of consumer packaging, taking in cosmetics, fragrance, pharmaceuticals, consumer electronics, tobacco and more. AGI-Shorewood will be owned by AGI parent Atlas Holdings in the US, with International, which owned Shorewood, taking a 40 per cent interest outside of the US market. It's early days for the deal yet, and there's much work to be done, but as Shorewood president Mike Ukropina, who will be ceo and president of AGI-Shorewood said: "AGI and Shorewood are an excellent fit. Both companies are made up of extremely talented people who are unrivaled in customer focus and also share a deep commitment to safety, a drive for continuous improvement and a belief in helping people grow and succeed. I'm looking forward to the opportunities that lie ahead."
Some more interesting news from the US and the ever-growing eOne has further signalled its ambitions after announcing plans to expand its US film business, taking in theatrical distribution. The move will further boost its buying clout and enhance eOne's appeal to producers and sales companies. It will include limited and platform releases and eOne believes US theatrical releases could have a knock-on effect for those films in other territories where it has interests, such as the UK. The newly-created president for eOne Films North America David Reckziegel said: "eOne is well-established in the US film distribution market and has seen impressive growth in home entertainment and digital distribution. When we acquire worldwide rights for films across all media formats, it creates an opportunity to support select titles with US theatrical releases. Our product line will focus on upscale arthouse pictures, independent genre films and feature documentaries with breakout potential and are aiming to release 12-15 films annually beginning in early 2012."
---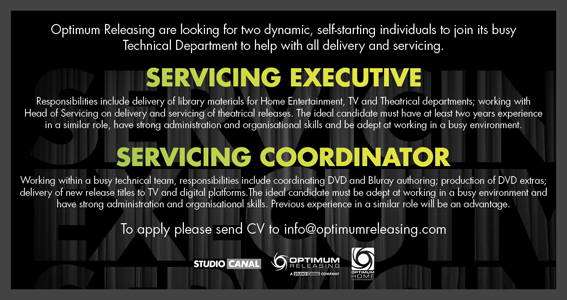 ---
QUOTE OF THE WEEK
"That's one of the fears with comics when you release a DVD you go please don't be in the basket, it's a worry. I went in to one of the supermarket to have a look at what it looked like on the shelf. Mine came out on the same day as Michael McIntyre's, that's not good planning if anyone's thinking of releasing a DVD. Don't know if you've heard of him, he's pretty good. I went in and said 'please be in the charts, don't be in the three for a tenner basket'. Nobody wants to see their DVD alongside Teen Wolf 2 and Big Momma's House."
Stand-up Jason Manford discusses live DVDs, live, on Show Me The Funny.
We've already discussed the remarkable showing of The Inbetweeners Movie, which may even usher in a new golden age of British TV sitcom feature spin-offs, but one interesting aside we picked up from Charles Gant's excellent box off blog http://www.guardian.co.uk/film/filmblog/2011/aug/23/inbetweeners-breaks-box-office-record was that the top site for the film was bot the IMAX or a West End theatre, but Showcase, Bluewater in north west Kent. Elsewhere, Cowboys & Aliens entered at number three with £1.9 million, Spy Kids 4 took just over £700,00 and Glee: The 3D Concert Movie more than £350,000 (incidentally, did anyone else see the Sky 1 documentary about the film that flashed up DVD release dates at the bottom of the screen during transmission?).
Revolver's production arm Gunslinger, fresh from the theatrical and DVD success of Anuvahood has unveiled its next project, based on bare knuckle fighter and legendary hard man Lenny McLean's The Guvn'nor Tapes. The autobiographical tale sees Revolver's Justin Marciano and Nick Taussig producing alongside McLean's son Jamie. Making it a true family affair, McLean's nephew Martin Askew is co-writing the screenplay with Paul Van Carter. Marciano said: "McLean's story typifies the sheer brutality of growing up in the East End of London through the post-War years, but it is also the journey of a man who finds redemption through the hellish world of bare-knuckle fighting. We're honored to have the family and the talent of Paul and Martin behind it." It's around this point we'd make some kind of clever comment about not crossing their production partners, but frankly we're a bit too nervous for that…
The much vaunted crossover between games and films, a Holy Grail for many in Hollywod, may be on the cards again as stories circulate that Ben Affleck is to both direct and star in Line Of Sight, an actioner that will use the first person shoot 'em up format so beloved of games developers. Affleck is also producing the film, about a band of commandos, for Warner.
We've said it oft before, but we at The Raygun love Dwayne Johnson, better known as The Rock (follow him on Twitter if you don't share our feelings, you soon will). We love wrestling too. So we're hugely excited about the planned NBC series, due for a pilot soon, produced by Jerry Bruckheimer's TV operation and starring Johnson, about the world of 1980s wrestling. Order the whole series, we say…
Disney last weekend hosted its own bespoke Comic Con style event, the Disney D23 Expo for diehard fans (thousands of 'em too) in California. And among the talk of future Pirates Of The Caribbean films and more, it also took the time to unveil two new, untitled Pixar films. Details are sketchy, but one is set inside the human mind, the other will feature dinosaurs, albeit in the future. The first us due in 2014, the other will follow.
Here's some interesting stuff from our old pals at Marketing Week, with former video trade press editor Branwell Johnson's crew showing that responsible journalism and proper reporting of our industry is out there… Read it here
We'll be following the goings on at FrightFest this weekend from numerous horror types in the industry we follow, and Raygun contributor Alex Kidd is looking after its Twitter feed @Film4FrightFest. Follow us on www.twitter.com/theraygun
Nic Cage reprises his comic book role…
Flying high for this wartime actioner…
"Hey, I've got an idea, anyone see that 300 film?"
Normal parents experience meltdown in Polanski's latest…
To unsubscribe, email
info@theraygun.co.uk
with unsubscribe in the subject
For editorial or advertising queries, contact
tim@theraygun.co.uk