für ein junges und 
jung gebliebenes Publikum ab 10 Jahren
for a young audience from 10 years on
von / form
Andrea Boll
mit / with
Jenna Hendry & Emeric Rabot
Zweifelsfrei nicht chronologisch düsen wir gemeinsam durch die Erdzeitalter. Wir heissen Hash und Tag, zusammen #. Wir testen unsere

Überlebensstrategien in

 tropischen wie eisigen Zeiten. A

uf der Suche nach uns selbst und dem Sinn des Lebens 

erleben wir Knochenhartes und Weiches. Und in jeder Episode unserer Zeitreise hinterlassen wir Abfall, äh #'s.
Unequivocally not chronologically we bolt 

together 

through time. We are called Hash and Tag, together #. We test our survival strategies in tropical and icy times. In the search for ourselves and the meaning of life, we experience boney-hard and soft stuff. And in every episode of our journey through time,

we leave behind garbage, ahem # 's.
Choreografie / choreography: Andrea Boll

Tanz / dance: Jenna Hendry, Emeric Rabot

Dramaturgie / dramaturgy: Frank Kauffmann


mit Dank an / with many thanks to: Ivan Blagajcevic

 

Koproduktion / coproduction: Tanzhaus Zürich

Partner: Young Dance Festival Zug & Museum für Urgeschichte Zug, 

Museum der Anthropologie Zürich 

Gefördert von / supported by:
Ernst Göhner Stiftung, 
Fachstelle Kultur Kanton Zürich,
Stadt Zürich Kultur, 
Migros Kulturprozent 
MUSEM DER ANTHROPOLOGIE ZÜRICH 
für 1. März2020  

reservations for 1st of March:
Wie komme ich zum Museum der Anthropologie Zürich?
Wegbeschreibung und Infos:

How to get to Musem der Anthropologie Zürich:
new dance film
from
Andrea Boll
&
Peter Kadar
premiere 
 Ivan Blagajcevic 
Andrea Boll 
Chris de Fyter
Hella Immler 
Emeric Rabot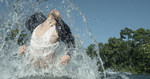 Bundesamt für Kultur
Kanton Zürich Kultur