…CHAIN LAUNCHES OWN HOME ENT OFFERING
STUDIOCANAL'S BODACIOUS PLANS
NETWORK'S LATE SUMMER SLATE
THRONES GETS FULL HIGH DEF TREATMENT
TRAILERS OF THE WEEK
---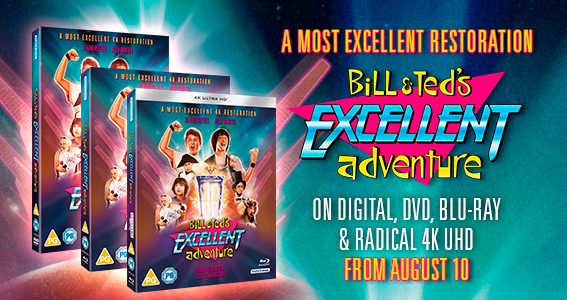 ---
If you can't read this n

ewsletter or see the ads, please click here.
With uncertainty still surrounding the reopening of cinemas, as local lockdowns are threatened, delays for blockbusters are announced and, given the problems in the US, many big titles possibly likely to be further held up, it's interesting to note that one cinema chain, Showcase, is launching its own video on demand service. The service, Showcase At Home, brings together elements from the multiplex chain's event cinema offering, as well as its Flashback programming of older titles and Spotlight strand of independent programming. It has worked with a raft of distributors, both majors and indies, taking in the likes of Paramount, Lionsgate, Altitude, Signature, Vertigo and Verve as well as specialists such as Eagle Rock, Seventh Art, Liberator, and All the Anime, the latter providing Japanese animation titles. Titles on offer at launch include the likes of Becoming Rocky: The Birth of a Classic, Days of the Bagnold Summer, and The Biggest Little Farm, classics such as Monty Python: Life of Brian, A Quiet Place, There Will Be Blood, and Grease, documentaries and recent indie hits like The Australian Dream, A Rainy Day in New York, Peanut Butter Falcon, and John & Yoko: Above Us Only Sky and a raft of event cinema titles. Prices will start at £3.49 per rental and £7.99 to buy.
Comment on the Showcase At Home launch came from James Dobbin, the company's director of event cinema who said: " Showcase Cinemas said: "Over the last 30 years, Showcase has consistently innovated and led the way in the UK cinema industry, and the launch of Showcase at home is the latest instalment in our pioneering approach to film and entertainment – giving customers enhanced accessibility, choice and diversity. The forced temporary closure of our cinemas obviously been a difficult period, but one positive is that it's allowed us to develop and launch this platform. The big screen will always be our first priority but it's very exciting to have a streaming platform that will give our audiences another chance to watch shows they missed at our cinemas, and also encourage them to try content they might not usually choose for their night out. Showcase at home truly supplements our core cinema offer and continues our commitment to innovation in the marketplace – something we are incredibly proud of." On the distributor side, Lionsgate's Matt Smith, co-head of theatrical, Lionsgate UK, added: "Being able to extend our relationship with Showcase and their audience from the large screen to the small screen is a really exciting development for Lionsgate. We're looking forward to seeing our highest quality films on Showcase At Home, from new releases including The Personal History of David Copperfield, through to heart-warming classics like Wonder, and to musicals such as La La Land."
---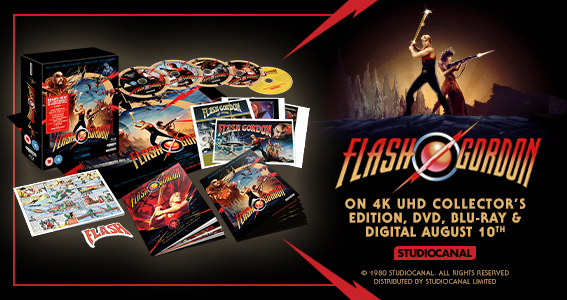 ---
Over on the anti-piracy and copyright front, FACT's Eddy Leviten was among those online this week for a meeting of the All-Party Parliamentary Group on Illicit Trade, discussing piracy and copyright dodging criminals and their activity during the lockdown and how they were exploiting the Covid-19 crisis. Leviten discussed online platforms continuing to profit from copyright theft, saying: "I'm keen to really push the treasury on this, I know we've effectively had a change of government in the past two years but there was a promise for action but it seems that has dropped off. Now seems like a really crucial time because we can offer a return. Using proceeds of crime to attack criminals is vital, we also do private prosecutions but going after the proceeds is vital. What is the appetite here for tackling online platforms that are allowing this trade to happen still, either legitimate platforms like Amazon, ebay or Alibaba. Whilst Amazon say they've invested money in a new project and team, it's going to be nowhere near enough and there needs to be concerted action to deal with the problem of online platforms. We've got potential through the online harms legislation that is going to go through to push this back to the platforms and make them more responsible. We have to deal with this problem. People are shopping online, people are mis-using those online services and those platforms are taking money, Amazon are taking a cut of every counterfeit product sold on their platform. Is that acceptable?"
Website Find Any Film, the resource that directs consumers where to find movie and television product legitimately, at cinemas or for the home, has widened its scope this week, adding another digital service to its list of retailers. Chili is the latest to add its name to the service, meaning consumers looking for titles available through the service can be directed from findanyfilm.com, Commenting on the move, Giorgio Tacchia, Founder and CEO at CHILI, said: "Legitimate options for entertainment always give audiences the best possible experience and a user-friendly interface like the one developed by the Industry Trust for FindAnyFilm.com makes it as easy as possible for them to find content legally and safely. For CHILI, becoming a part of FindAnyFilm.com is also a great opportunity to showcase the breadth and depth of our unique catalogue to audiences in the UK." Liz Bales, Chief Executive of The Industry Trust, said: "At the Industry Trust, our central focus is to make sure that consumers not only see the value in entertainment content but that they also understand the risks associated with copyright infringement, be they an increased risk of viruses and malware or of the likelihood that infringers will be subjected to fraud. FindAnyFillm.com takes an extra step in providing those consumers with wholly safe, legitimate options, and the addition of CHILI into that mix takes us ever-closer to being able to provide a holistic offering that caters to every preference."
Due out on Monday July 13 from the horror aficionados at Nucleus Films is an all-singing, all-dancing Blu-ray of 1980s VHS classic Death Ship. The film, a top rental during the 1980s and starring a load of familiar character faces such as George Kennedy, has already been released on disc by the company, but the new Blu-ray, a UK first, adds a whole lot more to the package. As well as going back to the vault and remastering the feature from the original elements, it also contains a whopping two and a half hours' worth of additional material. And with Nucleus creating the extras – it creates additional material for other labels as well as its own titles – you know these are going to be top notch too. You can see the promo for it here, meanwhile, commenting on the release, Nucleus' Marc Morris said: "We've spent a lot of time bringing this one to Blu-ray, and have added a whole slew of brand new and enticing extras - including trailer galleries for the writer (Jack Hill), producer (Harold Greenberg) and director (Alvin Rakoff)"
Scoob is now available as a premium vod title – we covered the announcement here last week – and our old chum Nick Gibbs McNeil has been raving about it on social media and on his kidzcoolit website. So we thought we'd get a few words from him to show just ho much the whole pod concept has been welcomed by kids and parents alike. He said: "Scoob is such a funny film - laugh out loud from start to finish with some really nice surprise cameos for fans of Hannah Barbara. It's such a shame it didn't get the theatrical release it deserves. Scoob! Isn't just a feature length episode - it's one of the best family films of 2020. We watch loads of movies using a home projector and cinema screen - so managed to give Scoob! the big screen treatment intended for it release. Highly recommended!" More on lockdown business over at kidzcoolit.com
---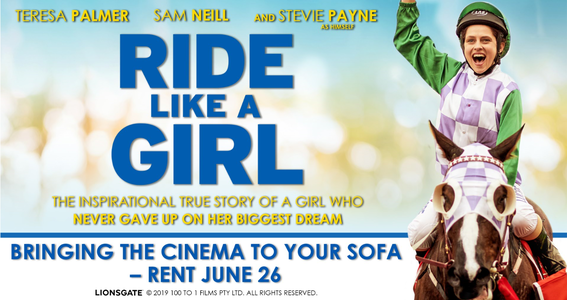 ---
As cinemas slowly return to normal, with new titles starting to appear with increasing regularity at screens up and down the country, landing this weekend, across 35 sites, with another 50 to follow in the coming weeks, ia Love Sarah, a romantic tale from independent Parkland Entertainment. The film was due to arrive just as the lockdown kicked in, with the surrounding press building again, and arrives on home entertainment in a couple of months' time. And, as the company's Tom Stewart noted; "The team at Spirit has done a fantastic job in securing full distribution on both physical and digital when it's released on September 7. Ahead of that, there's another title on home entertainment formats too. "Spirit has also secured full distribution across physical and digital with our epic war true story - The Last Full Measure, after enjoying a great success on Digital, makes its debut on DVD this Monday July 13. The Rifleman, Latvia's biggest box office in 30 years will be released in Cinemas from July 24th targeting the Latvian community across the UK before being releasing ion Digital and DVD in August. Also released Digitally on Curzon Home Cinema and all main Digital platform is In Her Hands - Kristin Scott Thomas and Lambert Wilson" Oh, and as well as keeping itself busy with forthcoming releases, it has also launched a new website too, featuring its theatrical and home entertainment releases, you can check it out over here.
They're back. With the world bracing itself for the return of Bill and Ted, aka Alex Winter and Keanu Reeves, the eternal slackers who will, one day, end up ruling the world, Studiocanal is warming up for the big forthcoming new theatrical release by bringing the duo's first time travelling adventure, Bill & Ted's Excellent Adventure, back to the market in a new 4K restoration. The film is being release on 4K Ultra HD, Blu-ray, DVD and digital download on August 10. And it will be appearing at drive in cinemas around the country from July to support the release. Commenting on the release, Studiocanal's Carys Gaskin said: "Strange things are once again afoot at the Circle-K, with a brand new bodacious 4k restoration of cult classic Bill & Ted's Excellent Adventure coming back to home ent from August 10 ahead of their cinematic return in Bill & Ted Face the Music this summer! With theatrical support where possible including drive in showings starting this Sunday with Luna Cinema and select screenings over the coming weeks, we're delighted to be releasing this most triumphant movie on UHD with excellent new artwork and an essay from superfan Hadley Freeman inside. With over two and a half hours of bonus features plus two audio commentaries included, we hope that Bill S. Preston, Esq. and Ted "Theodore" Logan can remind everyone to be excellent to each other.
Network has gone for a double whammy this week, with the label unveiling both its July and August releases to some fanfare. We've already discussed one or two of the titles – not least folk horror hero Nigel Kneale's rarely seen adaptation of The Woman in Black, due on August 10, and which is shaping up to be an essential release for those in the know. Its slate includes, in July, Further Out Of Town, more adventures from Jack Hargreaves pottering around the countryside in his own inimitable style. There's plenty of classic and rarely seen film action from British archives too – July 13 sees Derby Day, an early 1950s Googie Withers outing about a disparate group of people heading to Epsom; July 20 is The Man In Grey, starring James Mason and Stewart Granger; whiskered comic legend Jimmy Edwards in Bottoms Up on the same date; a week later there's Rex Harrison in The Constant Husband. Into August there's The Way To The Stars, the superlative British wartime drama starring John Mills and Michael Redgrave; and, on the same date as The Woman In Black, saucy 70s comedy Keep It Up Downstairs, starring Diana Dors and Mary Millington; a rare film sighting for Benny Hill in late Ealing comedy Who Done It? on August 17; more John Mills in drama Dulcima on August 24 and, finally, rounding off the two month burst, British sci-fi drama Invasion. Commenting on the slate, Network chief Tim Beddows said: "Despite these troubling times, Network continues to have a full roster of releases and initiatives and as well as continuing to mine a rich seam of British Film, we've had some educational fun revisiting Jack Hargreaves's film archive and showcase his work for a new generation. His reflections and recollections of the countryside and bygone days were a staple on ITV throughout the 60s and 70s, just waiting to be rediscovered. And talking of rediscoveries, we're finally facilitating a release of the original 1989 tv adaptation of The Woman in Black. It's one of those lost-all-hope-of-a-release titles that everybody wanted but could never get. It's beautifully restored by our in-house team and comes with an array of extras including a commentary with Kim Newman, Mark Gatiss and Andy Nyman. A biggie in anyone's language.
Into September and Eureka has announced its releases for the final month of the third quarter with a raft of titles on its Masters of Cinema imprint and more. As ever, the trusty Marcus Garwood talks us through the company's slate for the month. He said: "September's lineup here at Eureka Entertainment is as follows. First up is an opportunity for those who missed out on our lightning-fast selling Limited Edition of Masaki Kobayashi's Kwaidan to get their hands on its hauntingly hi-res 2k restoration as we launch its standard edition version. Stylish wartime espionage noir comes next as we present 1942's This Gun For Hire. Directed by Frank Tuttle and featuring the on-screen debut teaming of Veronica Lake (The Blue Dahlia, Sullivan's Travels) and Alan Ladd (Shane, Branded) This Gun For Hire is one of the most revered film noir hits of the 1940s. The release comes with a collector's booklet featuring new writing by film writer and journalist Barry Forshaw, and film writer Craig Ian Mann. Rounding off the month we are proud and excited to be bringing a 4k restoration of 1997's critically acclaimed crime drama Made In Hong Kong to our Masters Of Cinema imprint. Made in the year of the Hong Kong handover by multi-ward-winning Chinese director Fruit Chan (The Midnight After, Three Husbands) on a shoestring budget with non-professional actors it delivers a powerful distillation of urban alienation and youthful despair. The release comes with a host of extras including a new interview with the film's director Fruit Chan, plus a collector's booklet, all housed in a limited-edition O-Card slipcase."
Possibly autumn's biggest – and certainly potentially most lucrative – 4K Ultra HD release has been unveiled and it's one that appears to have grabbed consumers' attention if initial results are anything to go by. For the complete Game Of Thrones offering all eight series of the hit show on the ultra high definition format, went on pre-sale this week and a Zavvi exclusive Steelbook came and went in what appeared to be less than an hour, the demand selling out the limited edition on pre-order. "We are thrilled to offer Game of Thrones fans an in-home viewing experience worthy of the groundbreaking show with the long-awaited release of Game of Thrones: The Complete Series on 4K Ultra HD," Rosemary Markson, WBHE Senior Vice President, Television Marketing, said in a statement. "For the first time ever and unavailable anywhere else, loyal fans and collectors will be able to enjoy every extraordinary moment of this iconic show in eye-popping 4K Ultra HD with Dolby Vision HDR. Packed with over 15 hours of special features spanning all 8 seasons and a digital copy of every episode, this collectable set also makes a perfect holiday gift!"
Lionsgate is the latest distributor to head back to cinemas, after announcing its first big theatrical outing post-lockdown in the the shape of Summerland. The Gemma Arterton starrer is released on July 31 and comment came from the company's president Nicola Pearcey, who said: "We are incredibly excited to be in a position to launch the stunning British film, Summerland, in cinemas 31st July. With a star-studded British cast, including Gemma Arterton and Gugu Mbatha-Raw, it is a great feeling to be able to support cinemas and give film fans the opportunity to enjoy the unbeatable cinematic experience on the big screen once more."
---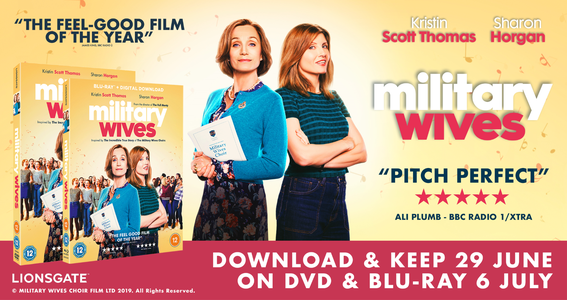 ---
QUOTE OF THE WEEK
"We are very pleased that the Alliance for Creativity and Entertainment and its coalition of members have committed through this initiative to take on unauthorised password sharing and other content security practices, and we look forward to working together on this important issue."
Tom Rutledge, chairman and CEO of Charter Communications, on plans from the MPAA affiliated ACE to clamp down on password sharing for streaming video services.
The Wolfman may be leaping into cinemas quicker than you think, after, according to reports this week, plans for Universal's next monster outing were moved up a gear. Director Leigh Whannell, the go-to man for Universal monsters related films after his huge success with The Invisible Man this year, will direct from his own outline, with script duties handled by Lauren Schuker Blum and Rebecca Angelo (via Orange Is The New Black. It's being sped into production to capitalise on Whannell's success with The Invisible Man, as previously announced, Ryan Gosling will star…
Every now and then there's a remake story that takes everyone by surprise, and that's the way with this week's big back n the plate story. For HBO is putting together a remake of Ingmar Bergman's Scenes From A Marriage. It will be a miniseries, although to be fair to the television giant, Bergman's take was itself a remake of a miniseries. Michelle Williams and Oscar Isaac are set to star in the study of, well, it's pretty obvious, isn't it.
This week's sequel cum reboot news centres on Tron and news of a sequel. Stories have been swirling around for the past few years, with all kinds of iterations, from sequels tying in both previous Tron films, to other options and a straight sequel to legacy. But much of the news this week has come from another source, Disney's miscue arm. For one os chiefs, Mitchell Leib, has been discussing the sequel. He said he'd had discussions with Daft Punk's management and they were involved, there was a script too. "We're looking at making a sequel to Tron [Legacy] now. We're making a Tron 3,"he said. Whether or not this becomes a reality is not entirely clear…
New Boys trailer, not for the faint-hearted…
For the industry Spurs lot…
You're on The Raygun newsletter mailing list, which has been running for eight years, because you requested it, have been recommended to us or sent us emails. You can unsubscribe at any time, if you're daft, using the link elsewhere or by emailing as below. But of course, you don't want to do that, do you? We don't share your information with anyone else, we don't like cookies and we're the good guys. We care because you do…
To subscribe to The Raygun newsletter, please email
info@theraygun.co.uk
with subscribe in the subject matter
To unsubscribe, email

info@theraygun.co.uk

with unsubscribe in the subject
For editorial or advertising queries, contact

tim@theraygun.co.uk