March 5th 2016 Newsletter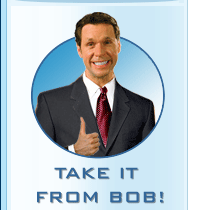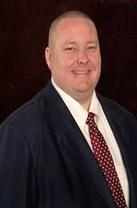 Smiling Bob Supplanted by
Smiling Dell Kerbs?
Everyone remembers the commercials back in the early 2000's of smiling Bob and Mrs. Bob selling the male enhancement product Enzyte. And by male enhancement the claims meant that one's "David Holt" became larger as a result of using the herbal supplement. Eventually federal agents raided the company over thousands of complaints of people being auto charged for shipments long after they had canceled the reoccurring monthly order. The owner and his mother were charged and convicted of a hundred million dollars in fraud and forfeited 500 million dollars.
So when Rep. Dell Kerbs was heard last week defending his HB1373 as not a tax increase but as a "revenue enhancement" the smiling Bob jokes came rolling in. What Kerbs' bill will do is raise taxes on registered trailers including off road trailers that never are put on the highway by $11.00 per trailer.
Sorry Smiling Dell Kerbs, this is a tax increase as it creates tax or fee on a previously untaxed item. We get it that the state is under the gun and wanting to fleece taxpayers after the billions in new and increased fees passed last year but claiming this isn't a tax increase is on par with the herbal supplement that promised to give people larger…David Holts….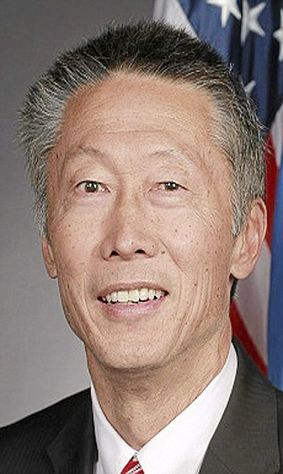 Comrade Yen Openly Ridiculed
Yen added a provision where a parent can make a written objection to a particular vaccine or schedule and after viewing a video on the benefits and dangers of vaccines their child is exempted. But the exemption is valid for only two years and the information on the state video is going to be heavily censored against the vaccines can cause harm crowd.
Even more fun were the post cards that hit Senator Yen's district, very cool retro looking post cards right out of central casting in a 1950 communist threat movie.
Then there is that lazy eye thing that Yen has going on. Brain tumor? Infection causing the other eye to bulge? Weird…creepy weird.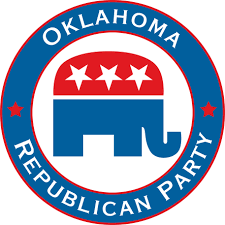 Tulsa County Republican Mens Club Meeting Features Hamilton Chang
Wednesday, March 8 at 11:30 AM
Oklahoma Joe's BBQ and Catering (6175 E. 61st St., Tulsa, OK) in Tulsa, Oklahoma
The TCRMC welcomes Trustee Hamilton Chang, MBA to our monthly meeting on March 8, 2017.
Come join us at Oklahoma Joes, 6175 E 61st St, Tulsa, OK
from 11:30 a.m. - 1:00 p.m.
Lunch is $13 includes 2 meat combo buffet (Brisket and Catfish, salad, and baked beans), drink, tax, and tip (pay when you check in at our table in banquet room) Membership is $20, Ladies $10, open to the public.
To RSVP call Billie at 918-638-9977 or billiej86@cox.net. (you can now pay with a credit or debit card), ask about being a sponsor!
This month we are in for a real treat. We have surprises and giveaways and tons of updates and of course many things to discuss.
We need your help your help this month! We are taking part in a special campaign so we need all hands on deck and bring a friend. Yes, bring a friend! Good times are ahead!
Our guest this month is an unbelievably accomplished both internationally and domestically businessman, violinist, activist, Trustee, proud Chicago-Republican - yeah I said it CHICago - Republican! Let's give him a big Windy City Tulsa Hello - Hamilton Chang!! I think they meet in a phone booth. Get ready for a big time!
Hamilton Chang's mother and father hail from Shanghai, China. His professional expertise is in Finance for a diverse group of clients. For 25 years, he has built a reputation of sound, independent, and pragmatic advice. Mr. Chang has led groups specializing in risk management for Fortune 100 companies, investment banking for not-for-profit/municipal entities, structured/derivative products, and tax-exempt bond trading. His clients have ranged from some of the largest companies across the globe, to established City/Municipal in communities across the nation, to entrepreneurs developing fledgling real estate and senior living projects.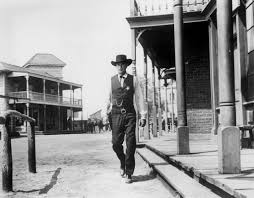 High Noon Club
This Friday, High Noon will be visited by an old friend. Our guest speaker will be Mr. Avi Lipkin. Mr. Lipkin is an author and authoritative speaker on the situation in Israel and the Middle East. He brings a unique perspective and presents topics we are unlikely to hear on major US media. We hope you will be able to join us at H&H gun range this Friday at noon.
Upcoming Speakers at High Noon.
March 10th: David Demming – speaking on liberalism at OU.
March 17th: Don Spencer, OK2A – speaking on firearms legislation at the state capitol
March 24th: Congressman Steve Russell
March 31st: Liza Greve - President of the Oklahomans for Vaccine Choice Political Action Committee
Mental Health Town Hall
| | |
| --- | --- |
| | Thursday, March 9 at 7 PM |
| | |
| --- | --- |
| | 2900 S Harvard Ave, Tulsa, OK 74114-6120, United States |
Legislators and community leaders invite you to join us for a discussion on public mental health policy and resources. A bipartisan panel of lawmakers will discuss the most pressing needs, the constit...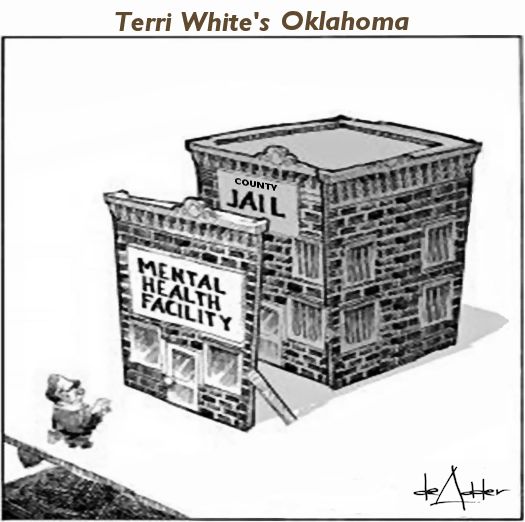 Terry White's Oklahoma

According the legislative budgets of the last 20 years, excess serious mental illness evidently is now completely cured here in Oklahoma.
Our state constitution mandates the operation of a public mental health component, if for no other reason than for the sake of public safety. But since the psychotic population has not formed an effective lobby group and don't generally make campaign contributions, they are helpless get heard or to put on the type of demonstrations at the capitol that the unionized public school teachers do. Even if they did show up, it's not likely that they would be allowed to stay in the capitol building if they did gain entry lest they wander onto the House and Senate floor and make it nigh on impossible to know who to remove.


The greatest annual act of theft perpetrated upon our county sheriffs and local police department doesn't come from petty thieves, drug pushers, or pick pockets. It comes from the 149 members of the legislature who have conspired to rob the counties and municipalities of billions through passively defunding the constitutional role of getting the psychotic folks into a safe environment, restored to a stable state, and transitioned back to the civilian population. In most cases when they do get help, these patients spend about a week in a psych hospital, then move to outpatient follow-up.


This past month the folks up in Tulsa got a first look at a state-of-the-art new public mental health facility. But it's a county jail psych unit which remains desperately needed until the state returns to following their constitutional mandate. The jail's psych unit did not come from federal or state funding.
You see, the mentally ill in Tulsa somehow never got the memo that they had already exceeded the state budget's cap of how many are allowed to get seriously psychotic. So the Tulsa County taxpayers are forking out $15 million to build a solution for living in a state which abdicated it's constitutional duty. The cost of the building is just a small portion of the real theft being sustained at the hands of the legislature. The newly-expanded Tulsa jail houses a psych wing which is larger (capacity) than the state's largest public mental health facility (Griffin Memorial, at Central State Hospital, in Norman).


Our local cops get called out several times daily, to the scene of a mental meltdown. Any decent cop knows he can't just let a perceived danger play itself out and cause a bigger community tragedy. But there's rarely an open bed at a state mental hospital as we only have a three hundred beds in the whole state. So under some creative pretense from the cop at the scene, the suffering psychotic individual is now an inmate of a correctional facility, at city and county expense. Men are inordinately being abused this way, far more than women.


While serious mental illness afflicts both sexes evenly, psychotic men are being arrested about 6 times as often as women. Tulsa's sheriff recently said that 33% of the men incarcerated at the jail are diagnosed and currently treated for a serious mental illness. But only 5% of the women at the jail are diagnosed & in treatment. Is this because people are more afraid of psychotic men? Perhaps…. but unless they truly committed a crime, they are unjustly arrested just so a cop can quickly resolve a community complaint. This is shameful.


What could have cost the state a few thousand in the state mental health hospital now costs every city police department and county sheriff department several thousand dollars more. Then you add district court costs, District Attorney costs, and perhaps DHS taking in a mentlly ill parent's children in foster care; leaving our full costs far higher than the expense if we had an efficient clinical response from funding the constitutionally mandated state agency tasked with addressing the horrible scourge of serious mental illness.


Recovery from serious mental illness is tough enough without a police record piled on top of the oppressive new mental reality. A sick person could have taken a leave-of-absence from work to go to a psychiatric hospital, but couldn't take a medical leave to go to jail. And even though Oklahoma's largest mental health treatment facilities are all correctional facilities these are the worst facilities in terms of recovery success, cost-effectiveness, and even accuracy in diagnosis. When a patient finally gets out of jail, he likely discovers he's lost his job weeks ago, along with his family, his home, and his ability to pay for the medications which he had previously been getting from the sheriff. We've stacked the deck against him and he will not likely ever be the productive citizen he once was.

So the legislature, didn't really succeed in cutting any REAL costs. They actually more than doubled the cost, but made our sheriffs pay the bill out of the county criminal incarceration funds.
This doesn't mean that the Oklahoma Department of Mental Health and Substance Abuse Services (ODMHSAS) isn't also complicit in robbing from counties. Director Terri White has deliberately chosen to take away the vast majority of the state's public mental health beds out of commission, so her department can fund other mental health issues that she believes is a priority. Reviewing Terri White's recent funding requests, she spends many millions on projects not directly tied to serious mental illness.
And her past 5 years of budget requests
did not mention a single dollar for expanding public mental health beds. The State Auditor shows no record of ODMHSAS ever undergoing a performance audit... EVER! It's high time that the legislature call for some serious outside review or audit, as part of a real reform of public mental health policy.


Terri White's ODMHSAS operates only about 300 public beds which are accessible to the entire states various law enforcement agencies and district court judges. A judge or cop cannot order a dangerous psychotic person into a privately operated hospital. But Terry White has shut down several state mental health facilities and rented the buildings to corporations who operate for profit psychiatric businesses in structures which our state taxpayers paid for. Those corporate psych units do not have to accept any patient from any court order, or from any cop who is executing an emergency psych evaluation. Our several hundreds of law enforcement agencies and our hundreds of district court judges must all use the one waiting list for the same paltry 300 or so public mental health beds. And Terri White's ODMHSAS ("Oh-Dem'-sas") show's no priority in changing that in her recent budget requests.


The odds are that your city police department is soon going to have exploding budget costs because of the state's mental health capitulation. Your county sheriff is probably already admitting to serious failures in his jail's response to the need. Several of our counties are now passing massive bond votes to address both operational budget crises and new jail construction plans. Oklahoma County Jail is the most deadly jail in the nation. And most of those deaths are tied to mental illness not being detected and/or handled properly.

But the remedy is simple...

Reforming the ODMHSAS agency and mandating a priority of the budget going to public mental health bed capacity so a psychotic sufferer can be taken safely off the street WITHOUT the compulsory criminal record which many of them are unjustly being slapped with.

Shifting the costs away from cities and counties, and back to the state role, where it is far less burdensome on the taxpayer, because there's a far lower cost of treating ill patients separately from the willfully criminal people. This is, in truth; a more conservative fiscal position, because it follows best-practices for seeking consolidated savings.

Follow the state constitution in acknowledging where the public mandate is stated. Our jails were never intended to usurp the public mental health role and individuals are being stripped of constitutional liberties by criminalizing their illness. Yes, they need to be safe, and their neighbors need similar safety and peace, but our constitution recognizes this and prescribed a specific state infrastructure just for this reality.

Accept the reality that we didn't get in this sad shape overnight and it will take years to get out. About half of the inmates in our state correctional system are diagnosed with a serious mental illness. It is no stretch to speculate that we could have avoided our high prison population by supporting a civil commitment infrastructure BEFORE another Mark Costello Tragedy occurs. Just as it took years for "the chickens to come home to roost", we will be spending more on both prisons and civil commitment for a few years, before we see huge savings at both county jails and state prisons. After that, we will reap the rewards of lower prison populations, low county jail burdens, and more people returning to productive lives.

Public mental health response has always been a part of constitutional government for civilized nations. Civilized nations deal with it because there is a far higher cost of not dealing with it. But the only superpower who avoided the cost altogether, was Adolph Hitler's Third Reich. (Except that little bit of gas for the ovens and gas chambers did cost a little).


Mental illness is not a criminal offense any more than diabetes is; but the state is committing a major crime by making sheriffs pay the bill for what the state government is constitutionally bound to provide. The legislature needs to take a lesson from congress and mandate a clear outcome from ODMHSAS to provide a public mental health capacity of at least 1500 beds (50 beds for every 100k of state population). We currently have less than a third of the minimal national threshold capacity and until we return to about 1500 beds, we will continue to waste far too much money at county and municipal expense.

Too often, fiscal conservatives have gauged success by how low the state income tax is. But until you monitor the whole burden of city, county, and state tax collections, you're likely getting the wrong results.

Recommended Reading: Jaque Cosgrove provides a historic review of state mental health public policy for the Oklahoman. Epidemic Ignored"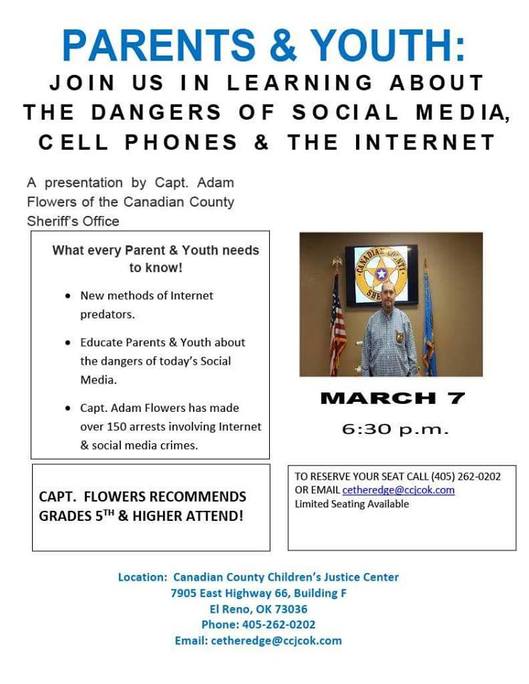 Canadian County Child Porn Scandal Continues
We left you last week with the latest on Canadian County Sheriff Department's mounting scandal involving a non police officer who has been promoted to "captain" due to his work in entrapping child porn and lonely losers on Craigslist.com. Despite being accused of disseminating child porn to a co worker, lying to the local District Attorney over polygraph tests, and lying on the witness stand on alleged confessions that might never had occurred, Sheriff Chris West continued to stand by his employee as of late last week.
Worse the Canadian County Children's Justice Center has a meeting planned where "Captain" Adam Flowers is scheduled to give a talk to parents and children about the dangers of online messaging and social networks…..
Good lord… has sanity completely left Canadian County? Are they that confident that the scandal will be swept under the rug?
We encourage everyone to attend this meeting if you are in Canadian County and ask the hard questions that need to be asked. However, when one Facebook page owner asked people to do the same the director of the Canadian County Children's Justice Center made a phone call to another local woman that was fairly threatening in our opinion. It seems that the director, Bill Alexander, decided that a different woman, someone that was likely accused by "Captain" Adam Flowers, was behind the Facebook post that asked people to attend the event. Now the post did nothing other than ask people to show up and ask questions, didn't actually say what kind of questions to ask, and it is ludicrous to attack someone for this much less accuse another of posting the post. Luckily for us the wrongly accused woman recorded the conversation…
Alexander starts off by accusing the woman of being behind the post and asking people to show up, something that the wrongly accused woman denies on the taped call. Alexander appears to be in panic mode now that Flowers has been accused by a co worker of disseminating child porn and is frantic to shut down discussion of any of the allegations lest they reflect badly upon his organization.
Alexander disregards the woman's objections and talks about how unfair it would be to ask people to ask questions. When asked how Alexander got the woman's personal cell phone number which was a recently obtained number, Alexander refuses to say where he got the number, saying he didn't think he could tell her that.
At some point Alexander brings up the name "Donna Hayworth" as the owner of the Facebook page where the post was posted asking people to show up at the Flower's event. Eventually the woman asks if Alexander has looked into the allegations against "Captain" Adam Flowers and Alexander immediately goes on the defensive, accusing the woman of "arguing" with him. Alexander goes on to state that he trusts that the law enforcement officer will do their job. Sadly of course, both the OSBI and the Canadian County Sheriff Department have refused to do a full investigation of the allegations.
At one point Alexander accuses the woman and her "group of people" of trying to "ruin" the upcoming class. When asked about the allegations against Flowers Alexander says "its not my job." Alexander goes on to talk about lawsuits and slander and evidence, trying desperately in our opinion to get the woman to back off. The woman continues to press home the facts that she believes that sufficient proof has been given to law enforcement to warrant the investigation and Alexander continues to state that he isn't a police officer and until a court says Flowers is guilty he isn't going to prevent Flowers from coming out to talk to "his kids".
The woman continues to say that she has no desire to attend or be a part of the class yet Alexander continues to bore in and warn the woman that if anyone asks questions they will be forced to cancel the class and harm the children due to lack of information from Flowers. Alexander then demanded that the woman take "their flyer" off her website while the woman continued to state that she wasn't Donna and had no desire to be a part of anything related to the class.
Alexander continues to accuse the woman of posting the info. At some point he accuses the woman of caring about her own case with Adam Flowers, without identifying what case that might be,
Throughout the tape the woman asks if Alexander is going to err on the side of caution or is he going to continue to hold the event despite the accusations from former co workers and Alexander replies that he isn't sure what he is going to do.
We called Bill Alexander later in the week and asked him about the Flower's class. Alexander admitted that he was aware of the allegations but said he wasn't an investigator. We asked what made Flowers so qualified to teach the class and Alexander spoke of the number of cases Flowers has done and his unique set of skills. When asked about the controversy Alexander said that the investigative process needed to be done on Flowers but that the event wasn't the place to call names or make allegations. When asked about the safety of the kids at the event Alexander said that the only threat would be those that came in to cause problems. Alexander admitted that there was a small group causing problems for them and that they were asking their supporters to come and ask questions about Flowers.
Alexander did say that he wasn't belittling those that were asking questions and that an investigation needs to taken seriously. When asked why a man under a cloud was running the class Alexander replied that it was scheduled long in advance. When questioned about the hypocrisy Alexander first said that there was none as nothing had been proven but continued on by saying that he wouldn't want Flowers talking to his kids. However immediately after that Alexander stopped himself and said that maybe he would want Flowers talking to the kids, saying "Or maybe I do, if he is a bad guy maybe he is the right person to be talking to the kids. But I wouldn't allow my kid to go through a class taught by a guy like this unless I was there." We brought up the idea of "to set a thief to catch a thief" and Alexander first said "Yeah" then elaborated that "But I'm not saying he is anything."
Alexander said he had heard pieces of the tape but not the entire tape. We brought up our concerns that the case hadn't been properly investigated and Alexander said that Sheriff Chris West had more integrity in his body than he and fifty other people. "I would absolutely trust Chris West and his integrity to do the right thing no matter who is being investigated." When told that Sheriff Chris West had refused to open an investigation Alexander said " I did not know that until you just said it."
Will the Children's Justice Center err on the side of caution and find another speaker for the event or will "Captain" Adam Flowers be allowed to give the speech despite the accusations and the refusal of Canadian County Sheriff Department to investigate the accusations?
Will the OSBI actually do an investigation after refusing to open an investigation despite the seriousness of the accusations?
Pam Pollard Continues to Plummet
Pollard, the perennial second fiddle in the state party won the Oklahoma GOP Chairman position on a fluke caused by the Sooner Tea Party taking down the then Vice Chairman Estela Hernandez over employing illegal aliens and lying about her confrontation with then Chairman Randy Brogdon. Hernandez took the stage that day with dozens of followers and sycophants crowding the stage; Pollard had two nervous looking souls who were certain that their influence in the party was at an end once the votes were counted. Coupled with a weak candidate put up by the conservative branch of the Republican Party and we had a recipe for electing Pollard despite any real talent much less any real support from the Party other than she was the lesser of evils.
We exposed Pollard's shaky bookkeeping and the misappropriation of funds last week but held back on another example for the simple reason one would not be polite if one ate an elephant in one setting. Surely the beast deserves a minimum of two banquets in which it provides the main meal.
Pollard has evidently misappropriated even more money than originally accused of including a very large sum that Legislative leaders had contributed to help out the OK GOP Victory Fund. The money came from individual Senators and Representatives from their existing Ethics Commission controlled campaign war chests.
As the Sooner Tea Party had been making an issue out of the failing finances of the Oklahoma Republican Party under Pollard's leaderships there were several large contributors with misgivings when approached by fellow lawmakers seeking to help the Republican Party. Only when they were promised that the contributions were to be solely used for the Victory Fund and not used to pay the unpaid bills and salaries caused by Pollard's leadership failures.
The money was to be used to get out the vote but instead Pollard broke their trust and raided the contributions to pay Pollard's salary and expenses. They already knew that Pam Pollard was fiscally irresponsible and now that they know that she won't keep her word why would they give a single penny to the Party?
This was not a small amount that was misappropriated, almost $20,000.00 was misallocated. Lankford's backstopping of the Oklahoma GOP is what saved the party from national embarrassment, but like the rest of us he was lied to as well. Sadly our sources say that Pollard is hanging ANOTHER $16,000.00 on the only elected official left supporting the party to help shore up her poor spending habits and padding her own pockets with salary and expenses. Meanwhile these facts have been spread about the capitol and already donors and party faithful are stepping away from supporting the state party until competent management steps in.
Speaking of poor spending habits... the FEC is alleged to be looking into why the Oklahoma GOP used federally controlled dollars to pay for state/local election matters. This is a very serious offense, a major no-no and brings significant and crushing penalties when you take a federal election account, and use those dollars to pay for NON-federal election things. This doesn't bode well for the Oklahoma GOP. The FEC has already levied hefty fines on the Oklahoma GOP, which they cannot afford to pay. This seems to be a developing pattern of destruction for Pollard; first Oklahoma County was ran into the ground financially, next was the Oklahoma Federation of Republican Women was taken advantage of, and NOW the Oklahoma State Republican Party finances are left in shambles. On top of that, the State Party has had another failed fundraiser. When will delegates decide to elect a competent chair and be rid of this blight on the Republican Party?
The state party is in disarray with no leadership or ethical scruples. With the apparently willful misallocation of dollars on that magnitude, it's easy to see why the Oklahoma County Courthouse is abuzz with rumors. I wonder how much of this information is being discussed at the Multi County Grand Jury recently impaneled by District Attorney David Prater?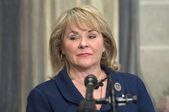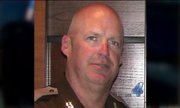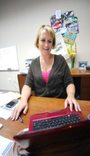 Too Big to Fail? A Lesson in Bovine Politics
Ahh…. Thank God for the government employee whistleblowers who play a crucial role in keeping an honest and ethical government functioning despite the best efforts of the politicians.
Before addressing the latest leak that harpoons our target we need to refresh your memory on exactly what constitutes the embezzlement of state property. The crime can have multiple prongs, misallocation of earmarked and directed dollars to malicious or benevolent purposes, not spending the allocated dollars as directed by law and the budget, or using governmental resources or taxpayer dollars for private purposes or agendas.
Former Fallin Chief of Staff Denise Northrup has been a thorn in the side of anyone who values fair, competent, and selfless government. Northrup had ordered the Department of Public Safety to transfer a state trooper closer to the Capitol came after both she and Governor Mary Fallin had been put on notice multiple times that the trooper was lobbying for a private organization, the troopers association, and doing so while being paid with state tax dollars for doing state police work.
This isn't a simple matter of the embezzlement of state funds because federal dollars were involved as well, something that has not gone unnoticed by the Oklahoma County District Attorney David Prater. Having the Governor's staff involved ratchets up the crime as surely the staff would have been aware of the illegality of the arrangement. Northrup quickly lawyer-ed up we were told.
The entire situation involved lawsuits, shady behavior, the criminal fleecing of the taxpayer and the Governor's office blessing all the while being orchestrated by a cast of scoundrels, politicos, and excuses. And to what degree did Northrup inform Governor Fallin or did she go about the nefarious deed without informing Fallin? What we do know is that rumors of identified state statutes and evidence supporting criminal acts have been percolating at the D.A.'s office.
Northrup was ostracized and banished from the Governor's office last year although it was done with a soft landing as befits a former confidant that knows enough dirt to sink Fallin. Northrup landed at the newly created position of chief operations officer at the state Office of Management and Enterprise Services (OMES). What was noteworthy in the deal was the reason for her banishment; being aware of Fallin's poor favorable poll numbers, especially amongst collegiate audiences and being dumb enough to ask the announcer at an OSU game to announce the presence of Governor Fallin and trot her out on the field like a prize heifer at an OSU game in October which was met with a chorus of booing and cat-calling aimed at the deeply unpopular Governor. Numerous fans have said that not a single cheer was heard despite Fallin being an OSU alumnus, something that Northrup ought to have been politically astute enough to predict.
Northrup has managed to poison her surrounding at OMES and nothing did that better than getting caught red handed calling Speaker Charles McCall "a very stupid person" in a text message that questioned his mental abilities in his official capacity. Now Northrup isn't known for pulling her punches or being nice and polite but texting such a message about a man she is required to interact with isn't an intelligent thing to do Now we ourselves have called McCall many things over the last year and a half but stupid isn't one of them as McCall has managed to run a banking empire during difficult times and did get himself elected Speaker while faced with stiff opposition. One could say that he accomplished more than Northrup will ever do and he at least sticks his neck out rather than hiding in the shadows manipulating Fallin and attempting to manipulate the Legislature.
Her actions speak more about an irrelevant political hack bitterly contesting being turned out to pasture when in fact she ought to count herself lucky that Fallin didn't send her to the rendering plant while she would fetch a good price per hundredweight. Are we being gratuitously vicious comparing Northrup to a worn out brood cow that would bring more as dog food and rendered fat, yet who still rebels at her soft landing over at OMES?
No we are not; the analogy is quite fitting from a political viewpoint. The fact is that Fallin would have benefited more politically from throwing Northrup under the bus sooner and the fact remains that Northrup is still an excellent political bargaining chip to be sacrificed to appease the Legislative leaders who have suffered from Northrup's abuse and disrespect over the last six years.
Because of those serious political blunders, embarrassments, and the political reality setting on Fallin, Denise was "demoted" to OMES with the intention of finding her a post-Fallin career and recovering what political capital remains for Fallin to use in the last 2 years. While there for less than five months Northrup has managed to alienate both the House and Senate and put Fallin's last 2 years in grave jeopardy. By irritating all members of both chambers, many legislators will be gleeful in a veto-override. Some are even claiming enough numbers to stand firm to kill any governor requested bill.
More serious for Fallin, is that Denise has alienated so many in leadership. To the point the appearance of Northrup at a recent budget meeting led to Fallin's Chief of Staff Chris Benge being warned that another appearance of Northrup would result in both chambers locking the Governor's office out of budget negotiations for the remainder of the session. Benge has a very tall order to try and be allowed back at the negotiating table.
Fallin, the quick study as always, realized the gravity of the dislike for Northrup and is now said to be frowning at the very mention of her former Chief of Staff's name.
Northrup might well serve Governor Fallin a final time as an unwilling sacrifice being thrown under the bus to appease House and Senate leadership. Unlike an unwitting cow led to the sacrifice this bovine political hack will be dragged to her fate kicking and screaming and hurling her own signature style of profane abuse while the House and Senate look on with approval.
Being banished to a large salary in a do nothing job wasn't received well by Denise Northrup and she blamed her fate on conservatives and the Oklahoma House leadership and she's determined to maintain any shred of power. Northrup reached back into her bag of tricks and pulled out a familiar one; according to OMES sources Northrup has overheard and have seen using OMES property and resources to seek endorsements, campaign, and raise funds for political newbie Brett Macey, the Governor's useful puppet for the Oklahoma County Sheriff race.
And why is Northrup being so helpful? In return for her help Denise Northrup's police officer husband is rumored to be getting the coveted Under Sheriff job should Brett Macey win the election. Perhaps this is Fallin's appeasement and mollification of an aide that has served her for over 25 years.
Why is a NON ELECTED state employee actively campaigning, soliciting funds, and ignoring a multitude of moral, state ethics, and state laws? Is this behavior to be tolerated by OMES and the Governor yet still? We understand the politics involved, but taxpayer abuse is to never be tolerated, especially when a pattern of willful disregard for the people is evident.

DECEIVING THE PUBLIC
NO MATTER WHAT YOU CALL IT A TAX INCREASE IS STILL A TAX INCREASE
THE WATCHMAN
Is it us or has everyone else also noticed that politicians are a rare breed. They feel a certain amount of power over the people that they are supposed to work for yet are perfectly willing to get up in front of those same people and tell them a bald faced lie. Perhaps the saddest part of it all is people honestly believe it. Politicians believe that if they can't dazzle you with their brilliance they can always baffle you with their bull crap. We see it in full display of all it gaudy glory during this session of the legislature.
In 2006 the federal government passed the Real I.D. Act. When they did so, they in effect established a National I.D. card. They took advantage of the left coast loons and the east coast power players to increase the steps towards total control of the American populace. In 2007 Oklahoma passed a law that said we would not comply with the Real I.D. Act. Even though that law was passed, the Department of Public Safety used tax payer's dollars to purchase and place in tag agencies the necessary camera's to take a picture of the quality necessary for facial recognition. We know of only one brave individual in the state who fought this and won.
Then we found this article
Oklahoma now has Real ID law, but don't get in line yet for new driver's license - Tulsa World: Homepagelatest
. Now we all knew this was going to happen. The Governor and a majority of the Senate have been pushing for it over the last couple of years. There have even been a few Representatives trying to get it passed. Well it passed because the state needed the money. In the new language of the Tax Increase, a Fee has taken on a new meaning. They say you can still get the non-compliant Driver's License, but that's going to be a logistical nightmare for them. If you want the compliant license it's going to cost you an extra five ($5.00) dollars. Since they already have the cameras in the facilities, they'll have a photo of you that is capable of being used for facial recognition anyway. It's a tax or in this case a fee scam. This is just one of the words that have a new meaning in a tax increase.
The next article of interest we found
was this.
We encourage all of you to open this link and read the article. You can really see how many different ways they can describe tax increases. We'll show you a few here.
BOLD REFORMS FOR RECURRING REVENUES. The source is the Governor's budget proposal.
BROADEN THE TAX BASE. This comes from former State Senator Owen Laughlin's A Guide to Liberal Terms for the Legislative Session. This was a handout he used while on the campaign trail in 2010 for the office of the State Treasurer. The definition of this is "People paying existing taxes are fed up, so we need to find new things to tax for the first time in history." Fits the Fallin sales tax hike perfectly.
INVEST/INVESTMENT This one comes from House Appropriations and Budget Chair Leslie Osborn in an article from The Oklahoman: "Out of 101 people in the House, I've got 70 or 80 pragmatic members that will actually look at this and say it's time to invest (with new revenue)." Osborn, speaking on The Oklahoman's Political State podcast, referred to "pragmatic members" as those who might be willing to vote in favor of a tax increase. Does anyone besides us see a problem here? It's a simple problem. Invest or investing or investment usually implies using monies you already have. Representative Osborn you just made yourself the subject of my next article.
Now someone did try to be polite about raising your taxes by saying this.
NEW RECURRING REVENUE. The source is a column by Scott Meacham, posted online by the Governor. Like we said, a much nicer way of saying "higher taxes."
What's important is that people being aware of the various terms that they are using to raise taxes on the working people of Oklahoma. There are other ways to raise the funds in this state however the state government just doesn't appear to be capable of doing what is necessary to get the job done.
At a time when the state is in a financial crisis these pack of less than wise men thought they were justified in making the tax credit for the oil and gas industry permanent. Why? Most Oklahoma citizens are hurting as well however they got their tax cut removed and placed back into the state coffers to help make up the $1.3 billion dollar shortfall last year. Already during this session they have grown the size of government. That just goes to prove that we have a desperate lack of leadership and intelligence running the state. Between the last two years the state has had a shortfall of over $2.1 billion dollars in its budget. Yet they found $50 million for the Native American Heritage Center and the Tulsa Pop Museum. They also came up with over sixty thousand dollars plus to cover a sex scandal that was tax payer's money. What they haven't done is cut enough of the tax credits to the companies that finance their campaigns. They give out in excess of $2 billion dollars a year in tax credits there.
There is another big problem the state faces that they refuse to tackle. We must ask who would want to relocate a business to Oklahoma when their employees would be caught in a maze of turnpikes that will soon have more mileage than any other state in the union. It's past time to do away with the Oklahoma Turnpike Authority.
In closing the best we can say is that us taxpayers in Oklahoma are the unwilling, led by the unqualified to do the unnecessary for the ungrateful. We have done so much with so little for so long that we are now qualified to do practically anything with nothing.