SKYFALL TOPS 2013 CHARTS SO FAR
FIELD: MAKING HAY WHILE THE SUN SHINES
DESPICABLE FRANCHISE DOMINATES
FULL SPEED AHEAD FOR FAST 6
IRON MAN LANDS, AT A GLANCE GUIDE TO LAUNCH
TRUST PARTNERS UP TO HIGHLIGHT MORE MOMENTS
KOCH PARKS UP WITH NEW DEAL
ABBEY SIGNS TITLE WITH BUZZ AROUND IT
DEAD, PINES JOIN FORCES FOR STUDIOCANAL CAMPAIGN
QUOTE OF THE WEEK
---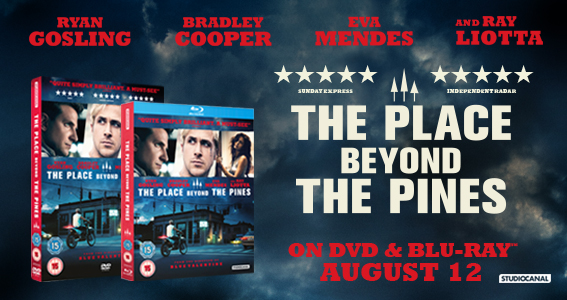 ---
I
f you can't read this newsletter or see the ads, please click
here
It Was A Good Week For…
Despicable Me, both at cinemas and as a home entertainment release…
I
t Was A Bad Week For…
OK, the sun's shining, but who's going to want to watch a film indoors when it's this sunny outside?
We've now passed the halfway point of 2013 and it looks as if, despite the various problems at retail, there remains a sense of optimism in the industry. The BVA is currently sifting through the data ahead of a pronouncement on the first six months of the year. The Official Charts Company, meanwhile, has published its charts for the first half of the year and they make for fascinating reading. Not unpredictably the overall charts were dominated by Skyfall, with the latest 007 outing notching up sales of more than 2.8 million in the first six months of 2013. The Fox title was not only the bestselling overall release of the year, it also topped the DVD, Blu-ray and film charts. Three other titles, The Hobbit: An Unexpected Journey (Warner), Les Miserables (Universal) and The Twilight Saga: Breaking Dawn Part 2 (eOne), all sold more than 1 million units apiece. The TV charts were dominated by the unlikely pairing of Mrs Brown's Boys (Universal) and Game Of Thrones (HBO), which had six of the top 10 between them. The Big Bang Theory (Warner) was the next outside those two powerhouses. Official Charts Company chief executive Martin Talbot said: "The strength of Skyfall, Game Of Thrones and Mrs Brown's Boys (not to mention other big sellers such as The Hobbit, Life Of Pi, Les Miserables and Twilight Breaking Dawn 2) shows that DVD and Blu-ray continues to be a hugely popular entertainment format - either as a personal treat or a gift." We'll have a bunch of the top 10s going live on our website shortly.

So, today (July 5) is the day. The landmark release of A Field In England hits stores, online and physical, as well as cinemas, digital platforms and also airs on the Film4 channel, courtesy of our own 4DVD and its assorted partners. We've covered it extensively in previous editions, and on our website too, but it's worth mentioning again as we know many people, across all strands of the business, will be keeping a close eye in how it works and, crucially, where it best dies the business. 4DVD this week praised the industry fir backing the innovative release strategy. The company's Lucy Bulmer said: "Pre-orders have been really strong and we have been very pleased with the initial ship figures and support shown from retailers. The reviews have been fantastic, amongst some of the great ones The Telegraph have given the film a five-star rave review. On Tuesday Apple hosted a great Q&A with Ben Wheatley, the podcast will be live today. It's now in the hands of the consumer how they wish to view but we're all very excited."

We'll have more on this next week and we'll also be monitoring all the film's coverage as part of our regular round up of press reviews and features of home entertainment titles for our website. In the meantime, we can start you off with this, an insightful piece from The Guardian's Phelim O'Neill (one of the best home entertainment reviewers around).
---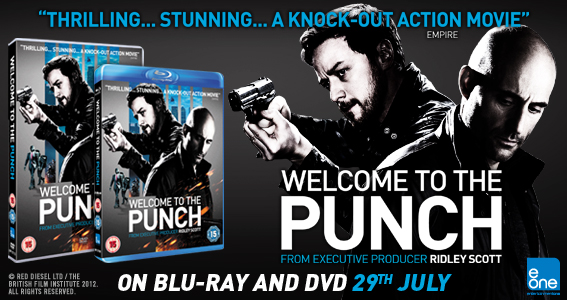 ---
It's been a good week to be a minion, as Universal's Despicable Me franchise has dominated both cinemas and the video charts. For while Despicable Me 2 swept aside all competition at the box office, with an opening weekend of almost £15 million, its predecessor has also been performing well in stores and online on the back of Universal's home entertainment arm's drafting campaign. It has been at number two in the overall charts for the past two weeks, no mean feat for a film that first made its DVD and Blu-ray bow some two and a half years ago. Universal's Gavin Hutt said: "As well as the world's first edible DVD [as reported here a few weeks ago], we wanted to add a point of differentiation for the standard SKU during theatrical drafting. So we included the industry's first wearable belly wrap on the DVD and Blu-ray. The Despicable Me SKUs are wrapped with a pair of minion goggles that can be cut out and worn. You can also win a competition to meet the minions at Universal Orlando Resort, which has the Despicable Me Minion Mayhem ride. It's all part of an exciting drafting campaign, that has a lot of industry and world firsts."
For Universal, it's another feather in its cap for what is shaping up to be a massive year for the studio. The company has had three of this year's top five biggest theatrical openings, taking in Les Miserables, Fast & Furious 6 and now Despicable Me 2. It's a case of one down and two to go at home entertainment, however, as the latter two have yet to arrive. Of those, Fast & Furious 6 has just been officially unveiled as arriving on physical and digital formats on September 16, with Universal beginning to put the campaign together for the release. The company's Grace O'Donnell said: " The Fast & Furious 6 campaign promises to be faster and more disruptive that ever before, with an array of stunts and high octane launch activity in planning, rewarding fans for their dedication to the franchise."
The line up towards the end of the year is beginning to really take shape now, and we've been talking about Q4 presentations with some distributors and suppliers this week. In Q3 and just announced is Disney's September 9 release for Iron Man 3, the latest Tony Stark adventure featuring Robert Downey Jr and co. It comes in a variety of different SKUs as well as digital versions, the former will include a 3D Blu-ray version. With such a packed schedule for the rest of the year, we at The Raygun will be here to help with the launch of a new feature on our website, outlining all the big releases for 2013 and their respective release dates. This handy at a glance guide to forthcoming blockbuster releases is certain to be an invaluable resource for retailers and distributors alike. It'll be going live on our site next week, to ensure your titles are included, email your schedules and release details to Tim Murray at the usual address…
---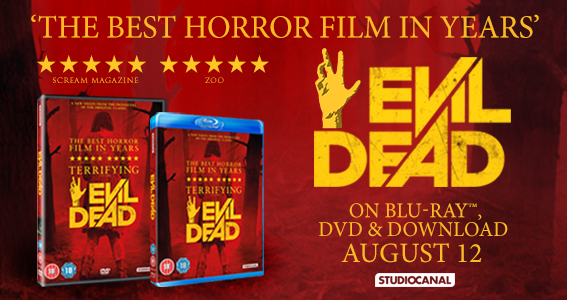 ---
News from the Industry Trust, which has this week announced an interesting partnership with agency Digital Media Services (DMS). He move will see them creating content that will highlight the creativity involved in filmmaking, showing the behind the scenes work that goes into making movie magic. It will see everyone from Hollywood talent to special effects maestros talking about their craft, there will also be homegrown talent with UK producers and others talking about their work. It's the latest thrust in the ongoing, award-winning Moments Worth Paying For campaign. The Trust's Liz Bales said: "We're delighted to be working with the team at DMS, who will help us shine a light on the behind-the-scenes stories of great movie moments. This marks another important step forward for the
Moments Worth Paying For
campaign, inspiring consumers to choose to pay for content and show them where they can do so, safely and legally, to reduce piracy." DMS senior producer Andrew Dillon added: "It can't be underestimated how important IP awareness is for our industry to better safeguard the celebrated work of those in front of, and behind, the camera. The Industry Trust has been paving the way in this regard with their fantastic Moments Worth Paying For campaign and it's a privilege to be working alongside them and to shine a light on the creative talents of the British film industry and Hollywood alike."
Acquisitions news, and the ever-growing, ambitious Koch Media has this week announced another high profile acquisition. It has picked up the rights to Parkland. Billed as part-thriller, part-real-time drama, the film, produced by Tom Hanks, among others, follows the events at the eponymous hospital in Dallas, where assassinated president John F Kennedy was rushed to after the fateful shooting. It comes on the 50
th
anniversary of the incident, and Koch is planning a high profile theatrical bow for the film, which stars Zac Efron, Billy Bob Thornton, Marcia Gay Harden and Paul Giamatti, in November. The company's business development director Thomas Hedman said: "Parkland is a very exciting proposition for us. Not only is it produced by a company with excellent pedigree, but with a cast that offers strength in depth and this year marking such an important milestone in history, we have a unique opportunity to bring the story to a broad UK audience." It marks the latest move in Koch's plans to become a major player in the theatrical and home entertainment markets. Hedman added: "Koch's slate has built considerably of late, with strong, quality films such as Thanks For Sharing, Magic Magic and The Frozen Ground set for release this year. We are exploring a number of other high calibre films at the moment so anticipate a busy and fruitful year ahead for the company." It has also picked up titles such as V/H/S 2 and Cheap Thrills for DTV release too.
---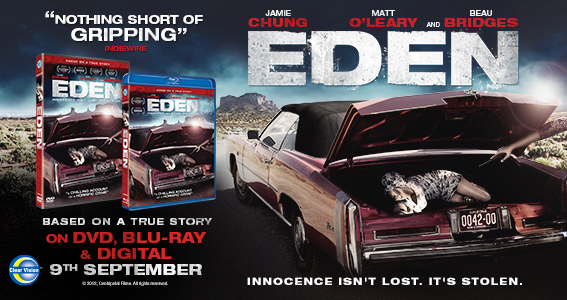 ---
More acquisitions news now and children's specialist Abbey Home Media has inked a deal for the UK and Eire home entertainment rights for The Hive, a new series currently wowing kids on ITV and Disney Jr channels. As the name might suggest, the programme follows a group of bees in the Honeybee Hive. The deal will see home entertainment releases joining a wide array of licensed product. Abbey's chief operating officer Dan Harriss said: ""Everyone at Abbey is delighted to have signed the agreement for home entertainment rights for The Hive. It is a wonderful series with fantastic animation and stories appealing to children of all ages. We have currently scheduled the first release to be available from October 2013." Mark Hurry, from Space Enterprises, which brokered the deal, added: "We have been looking for a strong partner to take on the home entertainment license for The Hive so it is fantastic to be linking up with one of the best in the business in the shape of Abbey Home Media. There is huge demand out there for anything linked to The Hive so product is set to perform very strongly at retail."
More from eOne, a company which is, as oft reported here, currently working its way through a hefty Q4 slate. Due at the end of July is Welcome To The Punch, a hugely exciting homegrown thriller starring Mark Strong and James McAvoy. Commenting on the release, eOne's Louisa Mitchell said: "Produced by the legendary Ridley Scott, Welcome To The Punch is a stylish action-packed thriller starring some of Britain's best acting talent including James McAvoy, Mark Strong, Angela Riseborough and Peter Mullen. Set to a stunning London backdrop and packed with amazing action stunts and shoot outs, it will definitely appeal to a young male target audience. Our integrated marketing campaign will feature heavyweight TV, Press, online, social media and promotions, and our eye catching in-store POS and limited edition lenticular sleeve will certainly pack a punch."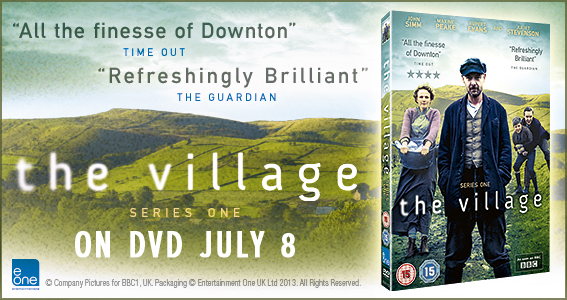 Summer looks like it's finally arrived and Studiocanal is aiming to keep the temperature ablaze well into August with a brace of titles slated for August 12 release. The company is pairing its two big Q3 releases The Place Beyond The Pines and Evil Dead together, enabling it to confer event status on the titles thanks to a joint marketing campaign. Studiocanal's Claire Establier said: "On August 12, a heatwave is forecast as two of Hollywood's hottest stars, Ryan Gosling and Bradley Cooper are united for the first time in Derek Cianfrance's new film The Place Beyond The Pines. This action/thriller is a must-see in 2013. The special features include great deleted scenes and a commentary with the director. And there will be no time to cool down as Evil Dead, the gore and blood filled reimagining of the cult Sam Raimi original, lands with a fresh new cast and plenty of plot twists. Packaged with plenty of exclusive bonus features, this is a must-own." Commenting on the marketing, Establier added: "We decided to release our two biggest titles of the quarter on the same day in order to do joint marketing activities. We will be running an event-size campaign across TV, outdoor, online and press. Our objective is to take over the charts on that day so we will also have joint pos units in stores."
As our regular readers will know, we spend a fair amount of time watching DVDs and Blu-rays (and a host of other things) while putting working on The Raygun. And every week we have a column on our website, entitled The Week In Video, outlining our past seven days' worth of viewing. In this week's column, we're raving about one of our best films of the year thus far, The Paperboy, due from Lionsgate. The title is due out on July 29, here's the company's Claire Richardson on its plans for the title: "For the release of The Paperboy we are showcasing the great cast and crew as well as some of the great reviews it received at theatrical. For our PR we are focussing on the strong cast, who play roles that are completely unexpected in this film. We will be running cast-led features such as 'The McConaissance' which covers the career and popularity of Matthew McConaughey and also the gritty subject matter, for example features on women who, like Nicole Kidman's character in the film, fall in love with convicts on death row."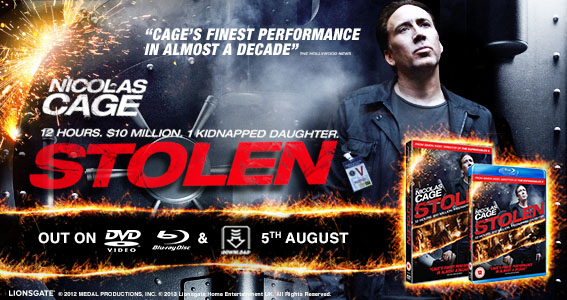 Production gremlins got in the works last week and sabotaged our story about The Village, omitting that the comment from eOne was from Holly Gough. Apologies for the error, here's the correct version of the story… The recent Sunday night series The Village is making its way to DVD on July 8. The series won over an audience despite its grim tales of life in a village when times were hard… eOne's Holly Gough said: "We're pleased to be releasing the Village on DVD - and since our success with Life On Mars it's great to have John Simm back on our books again. The Village is an epic, beautifully crafted drama, packed with outstanding performances from its superb cast. We're releasing the DVD July 8, supporting with press ads in The Guardian Guide and Radio Times alongside a nationwide PR campaign. With a second series returning next year, The Village shows great potential on DVD."
News from the BBFC now and the organisation has announced that it has replaced the Independent Mobile Classification Board to become the organisation that provides the independent framework that underpins the mobile operators' code of conduct. It effectively provides the framework that decides what is and isn't unsuitable for customers under 18 for video and audio content and games for mobile phones. The BBFC's David Cooke said: "We are pleased to be able to use our experience and expertise, including the insight we have into public opinion about what kind of content is suitable for under 18s to help Mobile Operators to restrict access to content accessed via mobile networks by those under 18. Parents are concerned about the content children access via mobile devices and the BBFC Framework takes into account the same issues the BBFC considers when age rating a film or DVD, such as strong language, violence, drug use, discrimination, sex and nudity."
---
---
Industry types were out in force on Thursday night to help Monica Chadha bid farewell to mymovies. Chadha, a well-known and popular industry figure, is leaving the company for pastures new (or, as she puts it, to "have a bash at something new"). She has been at mymovies for some six years and helped build the company into a strong and vibrant operation. She paid tribute to everyone she has worked with in that time, saying: "This moment of leaving provides an opportunity to acknowledge my appreciation and gratitude for our clients, partners, suppliers and collaborators. In the face of stiff competition mymovies has thrived and prospered for which the credit lies firmly at your door." She can be contacted at mchadha1@hotmail.co.uk and we're sure that everyone will join us in wishing her all the best for the future.
Congratulations to the BFI for picking up an impressive international gong this week for its home entertainment operation. We've always sung its praises and are big fans of pretty much everything the imprint releases, and now its work has been recognised elsewhere, as the BFI won the Best Publishing Strategy for a DVD label at the prestigious Il Cinema Ritrovato (Cinema Rediscovered) film festival in Bologna, Italy. The event specialises in archive and film restoration and rediscoveries. In giving the prize to the BFI, it said: ""Awarded to BFI Video, for publishing an incredibly wide range of materials that enriches our film heritage, including documentary shorts, sponsored films, experimental works, and amateur films, exemplified by This Working Life: Steel – A Century of Steelmaking on Film, Roll Out the Barrel: The British Pub on Film, and The Lacey Rituals: Films by Bruce Lacey. We also want to mention the BFI Flipside series, which introduces us to a little-known "parallel history" of British cinema including such releases as Andy Milligan's Nightbirds." The BFI's Sam Dunn said: "
While many other DVD labels only specialise in re-releasing better-known films from the history of international cinema, BFI Video also provides access to, and creates context for, previously neglected works from British film history. With its celebrated documentary collections, artists' moving image editions, and of course the fabulous Flipside series, BFI Video continues to enrich and expand our understanding of British film and filmmakers."
C

ongratulations to all concerned, it's a richly deserved award.
---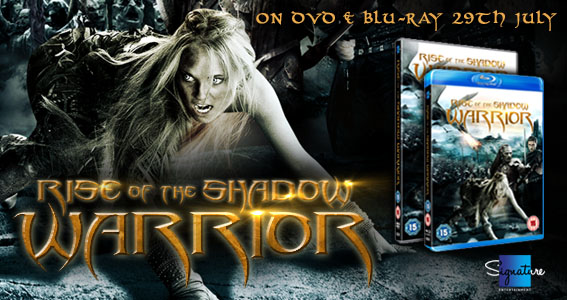 ---
We are no longer offering games rental packages to either new customers, or those who wish to change from a non-games package.
In order to give the best possible service that we can, we are looking to focus on our strength, which is providing the best selection of film and TV content for our customers, and making it available whenever and wherever you want it.
A LOVEFiLM statement announcing its intention to withdraw from games rental…
As noted above, Despicable Me 2 got off to a flying start, by the end of its first full weekend it had taken more than £14.8 million at UK cinemas, making it the biggest opening animated film of the year. It's also a hugely impressive bow for a sequel too. With Man Of Steel (£26 million) and World War Z (a touch under £10 million) taking the second and third place, This Is The End was the next highest new entry at number four, with £1.4 million in its first weekend. Hummingbird, with more than £200,000 was the only other new entry.
Get ready for some Steinbeck action, as news has emerged this week that Steven Spielberg is planning a new take on the author's classic tale The Grapes Of Wrath. He is set to produce the latest version of John Steinbeck's work, although he'll have to go some to beat John Ford's masterpiece…
Bat-news and Christian Bale has this week stated that he is set to hang up his cape for good. He told Entertainment Weekly that without Christopher Nolan at the helm he has no interest in playing the Dark Knight again. He said: "We were incredibly fortunate to get to make three Batman films. That's enough. Let's not get greedy."
Ars featured in these very pages last week, here's a trailer for Clear Vision's Eden…
Hotly anticipated Coen Brothers outing…
Some great word of mouth filtering through about this…
Dear Lionsgate and/or Icon, can we go to a screening of this please?
Here's a smart piece of me-too work from Signature…