=============
Upcoming EFT Workshops at Lightworkers Gifts for Phoenix-area folks:
EFT for Physical and Emotional Healing
Friday March 6th @
7-9 PM only $25
<><><><>
Animal EFT
Sunday March 8th @
Noon - 2 PM only $25
<><><><>
Call 623-334-3393
to reserve your seat 48 hours in advance!
=============
Need help identifying the Core Issues to tap on?
"Heal Your Body A-Z" by Louise Hay lists almost every physical condition known to science and the emotional issues that may be causing them. My website Products page has more info on this book and others to help YOU heal your life with the power of EFT and Louise Hay's teachings.
*
Treat yourself or your loved ones to an awakened new life in 2009 - you DESERVE IT!*
Want to jump start your 2009 weight loss program by flushing out the fears that keep the fat where it's at? Try a private session with Colleen. Her surrogate muscle testing will identify your hidden blocks to success!
Click
HERE
for Private Session information
.
* * *
Have you used EFT on yourself, pets or family but have not received the results you wanted?
**
Contact Colleen for a free consultation or to book a session today! Only $75 USD for an hour of surrogate muscle testing, tapping, laughing, fear blasting and SWEET RELIEF!
* * *
* * *
DISCLAIMER: EFT is gentle acupressure and has produced remarkable results in relieving emotional and physical distress.
USE EFT AT YOUR OWN RISK ON YOURSELF AND OTHERS, INCLUDING ANIMALS.
If you apply this newsletter's techniques to yourself or others, you are agreeing to take full responsibility for any side effects and/or outcomes.
* * *
Thank you for subscribing to my newsletter!
* * *
May you be blessed with perfect health, wealth, joy, peace and love!
--Colleen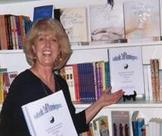 Please forward this newsletter to family and friends who could use the news!
Thank you to all my Worldwide Subscribers for allowing me to share my EFT Success Secrets!
*
FREE EFT teleseminar on Abundance!
Jump-start your OWN Economic Stimulus Plan!
Sunday March 1, 2009 - 1 hour
4:00 PM EST
3:00 PM CST
2:00 PM MST
1:00 PM PST
Go to this URL to attend the class -the phone number and webcast info will appear on the page about 15 minutes before the event begins:
* * * * * *
Attendees will receive a link to download a
FREE

229 page E-book with LOTS of information on manifesting Abundance in your life!
<><><><><><><><><><><><><><><><><><>
*
Spring has sprung and the sneezing has begun in Phoenix and other warm weather parts of the world. Are allergies making your life or your loved ones' lives miserable? Have you used EFT for fast, natural allergy relief?
*
EFT alleviates physical allergy symptoms!
My understanding from the EFT DVDs on allergies is that allergies are simply our bodies' reaction to energy toxins, or e-toxins. These e-toxins sap our strength and sometimes cause physical reactions like sneezing, coughing, runny nose or the sniffles.
*
E-toxin reactions can be physical and/or emotional. Our allergies can be triggered by physical substances or by emotional issues such as toxic people or negative emotions, or a combination of many things.
*
Luckily, desensitizing yourself, your pets or loved ones to PHYSICAL e-toxins involves simple Reminder Phrase tapping and takes only about 1 minute. Click on
this link
for more information and a chart showing how to quickly tap away those pesky allergies.
*
EFT for Emotional E-toxin relief is a bit more complicated. If you try the above physical allergy tapping and it does NOT work, you probably have an emotional allergy.
*
For example, three years ago my skin began itching and a rash would break out on my arms after I ate celery. I'd eaten celery with no reaction since childhood. Why now? Muscle-testing indicated that I had a subconscious memory of an argument with a boyfriend while I'd been eating celery! I tapped away my fear of not being safe during that argument, and had no more allergic reactions to celery again.
*
Basic EFT for Emotional E-toxin relief:
Use at your OWN risk!
(1) Maybe you're allergic to dog fur or dander. You tried the physical allergy tapping and you still have a reaction. Do you remember ever having a negative experience with dogs? Do you have a fear of a dog biting biting or attacking you? When did the allergy start and what happened right before that time that involved dogs?
*
(2) Incorporate your fears into setup statements. Using the above examples, you could tap on:
*
Even though I'm afraid of being bitten by any dog and I have an allergy to dog dander, I release this fear now and my body feels safe to release the allergy, too.
*
Even though I recall being bitten by a stray dog I tried to pet as a child and I've been allergic to dogs ever since, I release this fear and this emotional allergy. That dog is gone and I am safe.
*
Even though I love dogs and cannot recall any dog fears or dog attacks in my life, but still have this allergy, I now tap away ALL fears about dog hair, dander, and allergic reactions to dogs. I choose to feel safe and desensitize my body to any allergic reactions to dogs.
*
(3) Do the 9-Gamut Procedure.
*
(4) Tap on all the Reminder Phrase acu-points, using phrases like this:
*
(Eyebrow) Releasing these fears about dogs and allergic reactions to dogs.
*
(Side of eye) Enjoying being around dogs with no allergic reactions.
*
(Under eye) Tapping away my fears of dogs.
*
(Under nose) Releasing these dog dander allergies.
*
(Chin) Desensitizing my body to dog dander allergies.
*
(Collarbone) I feel safe around dogs. I am free of any dog fears and my allergic reactions to dogs!
*
(Under arm) Releasing my body's need to react to dog dander and dog hair.
*
(Any other points you use, such as fingers, wrists) I love dogs and celebrate the release of the dog allergies.
*
See how easy it is? You can also use the above routine to surrogate tap on your pets or kids.
*
Contact me if you'd like a private session to tap into fast, effective allergy relief!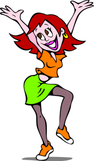 *
Are you ready to open a holistic healing practice
but not sure where to begin or the best way to do it? Check out this
fabulous package
of incredible information for new and experienced business owners, from successful practitioners like yours truly!
Yes, I own it. Yes, I recommend it--I learned lots! *
*
Wish you could have inspirational DVDs mailed to your home that the whole family can enjoy at a low price? Spiritual Cinema delivers movies that enlighten, inspire, teach and motivate their viewers and offers a FREE trial for new members!
*
If someone forwarded this newsletter to you, I hope you enjoyed it! Click
here
to get your own subscription and a free two-volume e-book on how to release panic, stress and fear via EFT. You can easily unsubscribe at any time.