DIGITAL ECONOMY ACT ONE STEP CLOSER
CHOICES UK AND WEBB GROUP CEASE TRADING
VIRAL MARKETING FOR CONTAGION
NO NEED TO FEAR IDES OF MARCH
BREAKING DAWN, BREAKING RECORDS
IMMORTALS GAME NEVER DIES
UNIVERSAL'S LOVE REMAINS TRUE
PAYBACK TIME FOR REVOLVER
MAKE WAY FOR CLASSIC NODDY
QUOTE OF THE WEEK
AT THE MOVIES
SITES OF THE WEEK
TWEET OF THE WEEK
TRAILERS OF THE WEEK
---

---
If you can't read this newsletter or see the ads, please click
here
It Was A Good Week For…
HBO, which saw its Game Of Thrones get off to a flying start in stores, shifting 50,000 units in its first three days…
It Was A Bad Week For…
The Webb Group and Choices UK, in administration and no longer trading…
Remember the Digital Economy Act? You know, the one brought in by the Labour government (remember that?) some two years ago… It seems like a lifetime ago now, but it edged another step closer to implementation this week after Internet services providers BT and TalkTalk saw one of their final attempts to halt the act thrown out of the appeal court. Three judges dismissed the ISPs' appeal against their unsuccessful 2011 judicial review on all but one count. The ISPs had claimed that the Digital Economy Act contravened European law and that it was unfair to make them pay towards the cost of acting against illegal filesharers. The judges stated that the act was legal and didn't go against European law. And the ISPs will have to pay towards two of three elements that require costs, in terms of setting up and running an appeals body and identifying illegal filesharers, but they will not have to pay towards case fees of the appeals body. They are expected to take their appeal to the supreme court, despite the ruling adding that BT and TalkTalk must pay the lion's share of the appeal costs. Judges here could, however, refuse to hear the case, speeding up the Act's introduction. Although the appeal has added almost a year to the introduction of the legislation, which will see illegal filesharers being sent warning letters ahead of further action, in a three strikes and you're out strategy, letters could start going out, although in reality, letters may not start being sent out until 2013. The decision was welcomed by the industry. BVA director general Lavinia Carey said: "The British Video Association is delighted that the Government can now press on with implementation of notice-sending under the 2010 Digital Economy Act. The video industry generates the single largest source of returns on investment for film producers and takes the greatest hit in terms of damage inflicted by illicit file-sharing of video content. The DEA offers a fair, proportionate and entirely reasonable way to help promote a change in behaviour to support our industry's public awareness campaigns which are designed to signpost the many legal options for accessing video entertainment."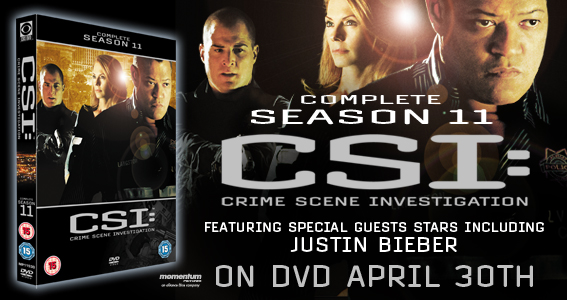 ---
That good news for the business was tempered by the disappearance this week of one of the UK's longer-lasting video brands, Choices. Choices was a familiar sight in its days as a rental chain but had, after being bought as part of the Webb Group it had, in recent years, concentrated on its online offering, as well as providing titles for supermarkets and other retail chains as well as convenience stores, including the likes of the Co-operative in its customer base. Administrators were appointed last Friday at the company and its assorted offshoots, including Choices UK. It became insolvent because, as a statement noted: "The companies did not have the money to pay [their] liabilities as and when they fell due." More on this one in weeks to come, but our thoughts are with the staff who were made redundant with immediate effect.
Some good news now and last year, in a special put together with TV giant HBO, we were singing the praises of Game Of Thrones; last week we were talking about the company's launch for the first season of the epic fantasy series on DVD and Blu-ray… and this week, we're happy to report that the series has enjoyed a hugely impressive bow. In its first three days, the high ticket DVD and Blu-ray SKUs shifted more than 50,000 units, with a healthy split towards the latter format. It was aided by some smart marketing and strong PR (it was one of the weekend's best reviewed titles as our weekly round up of home entertainment press coverage shows) and a launch event at HMV on Monday (one that two hardy fans came down from Scotland and started queuing at 4.30am, in full costumer for). HBO's Sophie Knight said: "Game of Thrones has got off to a fantastic start and is clearly going to be one of the top TV franchises on DVD in 2012. The first three days saw sales of 53,000 units with the Blu-Ray format particularly over-delivering on forecast. With re-issued Game Of Thrones books out next week and the Season 2 launch on Sky Atlantic in April, we are expecting sales to hold well and we're already exploring a Q4 Gifting Edition to maximise revenue. Our PR agency Premier has delivered an outstanding amount of coverage and it's been great to see our ambitious in-store retail plans delivering strong sales. In short, everyone at HBO is delighted." For more on the launch event, see our website shortly.
Also enjoying a strong week was eOne's Ides Of March, another of the weekend's best reviewed titles (again, see here). This too got off to a strong start. Eone's Jeff Suter said: "We've had some great coverage from Ides of March with amazing pick up from all the national newspapers and broadsheets - the broadsheets have been integral to our campaign. Drama can be a tough genre for DVD but the cast of The Ides of March will stand it in good stead with the audience. We still have a lot more coverage to come this week with reviews from Metro, Evening Standard, The Sun and Daily Mail all confirmed. There's also takeovers running on MyMovies.net and Lovefilm.com." Sales are reported to be going strongly and eOne full expects this one to have legs throughout US election year.
---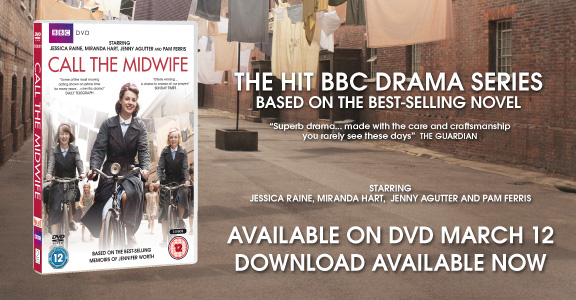 ---
Next week is likely to be even bigger for eOne, as the company launches the latest instalment in the Twilight saga, Breaking Dawn – Part 1. And ahead of its release, this Sunday (March 11) sees the company attempting to set a Guinness World Record for the longest chain of brides in one location at HMV's flagship Oxford Street store. The attempt forms part of a launch event that will offer the exclusive airing of a new clip from the final film in The Twilight Saga, Breaking Dawn Part 2, as well as all sorts of giveaways. All lucky entrants have to do is turn up in bridal wear, which much include a headdress or veil. They'll also be able to buy the DVD and Blu-ray a day early. It all forms part of a high profile launch event for the release. The company's Sayoko Tietz said: "The release of The Twilight Saga: Breaking Dawn - Part 1 on Monday is being supported by an innovative and creative event size campaign. The event on Sunday is a fun and rewarding way with the core Twilight fans. They can dress up pretending to marry one of the biggest heart throbs in film history, get an entry into the Guinness book of records, are the first people in the world to get a sneak peak of the final and crucial instalment of Twilight. The event already had significant media coverage and we are very happy partner with HMV who have backed the Twilight franchise right from when the first movie came out."
Back to this week's releases, and the release of mythological actioner Immortals saw Universal collaborating with virgin.com to create a unique online gaming option. Three mini-games mirroring the on-screen journey of Theseus (played by Henry Cavill in the film) have been created with the help of agency marketME and are available here
http://www.virgin.com/immortals
as Universal digital marketing manager Randel Bryan said: "Developing integrated online partnerships, that connect PR, social media and advertising, is a key practice for Universal Pictures (UK), as it allows us to utilise multiple campaign touch-points to provide a more rewarding and deeply engaging journey for our user. In a cluttered digital arena it's essential that we continually look at opportunities to innovate in order to stand-out from the crowd and I believe that this campaign certainly delivers on that objective." marketME creative director Rob Nicholls added: "From the beginning our vision has been to create a campaign that is engaging and exciting to the consumer whilst encouraging maximum audience participation. We feel that we've achieved this on a number of levels; the three very different mini-games provide vivid and appealing content with the Virgin prizes ensuring that users sign up and interact again and again. This has been a great campaign to be a part of and we hope this will be the first of many exciting online collaborations.
Sticking with Universal, the major was involved in something all together more refined for the launch of its Andrew Lloyd Webber title Love Never Dies. The studio, along with the renowned composer, hosted a special DVD launch screening. The event was attended by competition winners, with 100 pairs of tickets given away through a high profile competition in the Daily Mail, the top prize offering a night's stay in the screening venue, the plush Mayfair Hotel in the heart of London's West End. Lloyd Webber himself hosted a drinks reception beforehand, also attended by The Sound Of Music stage star Connie Fisher.
---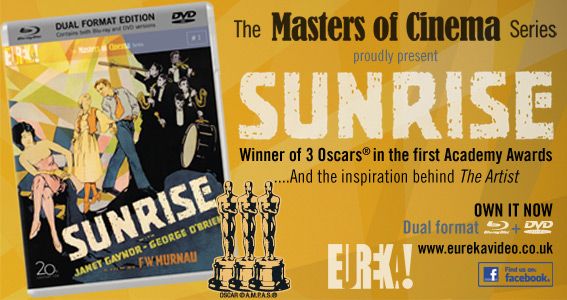 ---
It's been a busy week for Revolver, which has had all kinds of activity across its different arms. On the home entertainment side, the company is enjoying healthy sales on a number of titles, with its fair share in the top 100 Official Charts, led by Sket, Sleeping Beauty and Deviation. For the release of Sket, Revolver hosted a Q&A debate at Westminster Kingsway college led by recent BAFTA winner Adam Deacon, addressing the issue of girl gang culture and attended by representatives from the Met Police and Home Office, as well as former girl gang members. Coverage of the event was wide, featuring on London Tonight, BBC and Channel 4 News and Daybreak among others. As if that wasn¹t enough, there was the not inconsiderable matter of the premiere for theatrical release Payback Season, starring Adam Deacon, which also pulled in national coverage in print and online media ahead of its theatrical release today (Friday). The fourth production of the latest feature from its in-house production arm Gunslinger, Offender, wrapped on Monday, at the same time as shooting on its recently acquired rave-era tale set around the seminal Stone Roses gig, Spike Island, also began shooting in Manchester. Revolver ceo Justin Marciano said: "2012 will be our biggest year yet. We have our strongest ever slate of both acclaimed and commercial films, and we're delighted that our in house Gunslinger
goes from strength to strength."
We've had plenty on the increasingly busy world of video on demand recently, both here and on our
website
(this week we have a half term report on Netflix and LOVEFiLM), and we note with interest this week that another key player in this arena, Blinkbox, which is now owned by Tesco, is planning to align itself more closely with its parent. Brand Republic reports that Blinkbox has started the process of asking agencies to pitch for its advertising account. A Tesco spokeswoman is reported as saying: "We are looking at the integration of the branding of Blinkbox." We'll be keeping an eye on this one…
Also on our
website
this week, our usual round-up of the weekend's press coverage, a report on our week in screenings, a look at wrestlers in films and, up shortly, a look at Ken Russell's The Devils…
Talking of wrestling stars making the transition to feature films, and it's worth noting that another combat sport, MMA, ort mixed martial arts wrestling, is also becoming an increasingly important breeding ground for action stars. And the next of those, Cung Le, is set to appear in G2's April 9 release Dragon Eyes, alongside a clutch of UFC stars. Dragon Eyes is, as we've noticed previously, one of the first films to arrive on G2 as part of its deal to release a batch of Joel Silver-produced action films, produced by Silver himself and the After Dark imprint. It'll be followed soon after by titles such as Transit, starring Jim Caveziel, on May 7, and the pair set out Silver's stall well. Strong, high quality action-packed genre fare, boasting big names; as well as Le, known to the cognoscenti, Dragon Eyes also stars Jean-Claude Van Damme (using this as something of a launchpad for a new burst of activity) and Peter Weller, enjoying himself as a despicable bent copper. The April 9 release will be supported by a marketing campaign that includes TV advertising, national press ands and a comprehensive online and media campaign. G2's Alan Partington said: " It is a pleasure to attached to such quality action product from Joel Silver and After Dark Films. Dragon Eyes is a perfect film for those punters looking for non-stop blood and thunder action and Transit is a thrill a minute adrenalin fuelled bank heist gone wrong. We will be releasing a total of five films under this banner in 2012 and another five in 2013."
---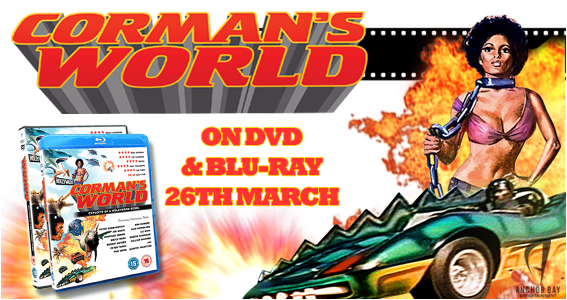 ---
We've mentioned our review of the week's press coverage and one thing we spotted during our trawl through all manner of newspapers and magazines was a brilliant feature by comic and author Alexei Sayle on the importance of Polish cinema in The Guardian. The piece coincided with Second Run's release of a box set of Polish Cinema Classics (March 12) and came about after the label's Chris Barwick saw Sayle mention his early love of the genre in his autobiography, contacted him and placed the feature in The Guardian. It has already boosted online pre-orders for the four film set, which includes Andrzej Wajda's Innocent Sorcerers, Night Train, Eroica and Goodbye, See You Tomorrow, featuring a young Roman Polanski. Chris Barwick said: "As well as appealing to cinephiles and fans of world cinema, these are films that are particularly appealing to the Polish community. We have great support from the Polish Film Institute, the Polish Cultural Institute and the Kinoteka Film Festival (
http://www.kinoteka.org.uk
) – and in fact both NIGHT TRAIN and INNOCENT SORCERERS are screening at Kinoteka this year. We've also had support from Polish Daily News, Polish Radio and Cooltura magazine who are running reviews and competitions."
An interesting announcement lands on our desk that sees it acquiring Noddy from Chorion. With more than 60 years under his belt, Noddy is one of the most enduring of children's characters, with 260 million book sales worldwide and a library offering some 250 episodes of assorted adventures. His most recent outing, Noddy In Toyland, is seen in more than 100 countries. Exact details of Classic's plans, which are certain to include home entertainment activity, are still being worked on. The company's co-ceo Eric Ellenbogen said: "This is a wonderful addition to our collection of family entertainment. For more than 60 years, Noddy has helped bring the magic of toys to life and we're going to keep passing that along to fans and new generations."
---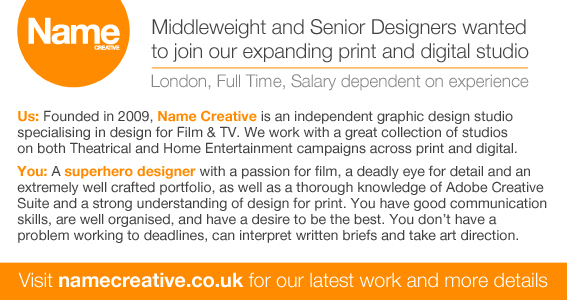 ---
The launch this week of the iPad 3, the latest eagerly awaited piece of highly desirable kit from computer giant Apple has been eagerly welcomed by the trade. Apple's big announcement also unveiled its new iCloud storage service, which has been upgraded to allow users to store films as well as TV programmes and access them from any of their Apple devices. The new iPad also boasts a vastly improved viewing offering, with its resolution up to an HD level of 1080p. The director general of the Industry Trust Liz Bales said: "The launch of the iPad 3 is great news for the audio-visual industry. In the last year alone we've seen a whole host of new film, video and TV apps for tablet devices enter the market, from Blinkbox to Crackle. We expect the iPad 3 to drive even more demand for these, as people explore how to get the most from their top-end devices and capitalise on the growing wealth of legal film and TV services available online. We hope the halo effect of this will be to tempt those who currently use illegal sites to enjoy the innovative and flexible benefits these official services offer."
US dramas aside, one of the best TV programmes we've seen for some time is the wonderful The Story Of Film: An Odyssey, presented by director and curator Mark Cousins. The title is due out from Network in April and, as the title launches, the company has teamed up with the British Federation Of Film Societies for a major programme. Network is set to work closely with the the organisation, which helps film societies and community cinemas develop and grow and one of its first initiatives will see Cousins addressing the BFFS student conference to talk about
"the significance of engaging with film and film programming to student cinemas across the UK". Network Releasing MD Tim Beddows commented: "We have been really impressed by BFFS' commitment to film and look forward to working with an organisation with whom we share the same values." Julia Vickers, BFFS Partnerships and Development stated," We are delighted to be working with Network Releasing to help bring a premium selection of titles from their unique andcarefully curated catalogue of world and classic British cinema to the BFFS Booking Scheme. Not only does this broaden the choice of films that volunteer groups can present to their audiences, but the partnership has potential for unparalleled opportunities in education for community audiences in the critical, cultural and creative aspects of film."
And we'll end pretty much where we began, with more on the Digital Economy act. There's a fascinating story in the Daily Mail (yes, we know, but it does have its uses, as this story shows), in which assorted mystery shoppers, including the newspaper itself, called ISPs asking which packages would be best for downloading films illegally, Bit Torrents, and using sites such as The Pirate Bay. And both BT and Talk Talk customer service representatives directed them towards the right packages, rather than warning them that what there were doing was illegal. In most instances, they were told that pricier deals were the best, even when told the customers wanted to watch the likes of Harry Potter And The Deathly Hallows and Cars 2. A BT spokesman said it didn't condone copyright infringement and said they would investigate, but added: "However we would emphasise that call centre advisors are not in a position to give advice on what sites are and are not legal – nor would this be a reasonable expectation." You can see the full story
here
.
QUOTE OF THE WEEK
""People are going to love streaming movies and TV shows in 1080p with the new Apple TV, and photos look beautiful displayed at the maximum resolution of your TV," said Philip Schiller, Apple's SVP of worldwide marketing. "Apple TV is easier than ever to use with its new icon-based interface and the ability to access your purchased movies, TV shows and music right from iCloud." with disabilities and/or learning difficulties in supported work-place roles."
Apple's svp of worldwide marketing on the company's launches this week…
After a prolonged stay atop the UK box office charts, Momentum's The Woman In Black was finally deposed this week, but it's still amassed almost £18 million, becoming, along the way, the third most successful horror film ever in this country, lagging behind only I Am Legend and Hannibal. It was toppled by the very different The Best Exotic Marigold Hotel, which has now taken more than £7 million. New entries included This Means War (£1.82 million), Project X (£561,655) and Wanderlust (just under £500,000). It's also worth noting that over in the US, The Lorax has topped the $70 million mark in its first few days on release…
One of the films currently sitting comfortably in the top 10 is Journey 2: The mysterious Island, starring Dwayne (The Rock) Johnson. Well, fans of the WWE superstar turned film star will be pleased to hear that he's being lined up to start in the third film in what is fast-becoming a profitable franchise…
Talking of Journey 2, its producer Charlotte Huggins is involved in what is likely to be one of our favourite films of 2013, a 3D flick feature long-time heavy metal stars Metallica. The as yet untitled film will blend live footage with behind the scenes footage and other elements. Forget Hugo, this is what 3D was invented for…
Fresh from his "return to form" in Midnight In Paris (© every reviewer), Woody Allen is set to return to the screen in that rarity – a film he's not directing. Allen is reported to be attached to Fading Gigolo, which is written and directed by John Turturro, who'll also star in the film about a couple of pals who go into the male escort business. Sofia Vergara and Sharon Stone will co-star, although quite why either would want to pay for Allen or Turturro is another matter entirely…
---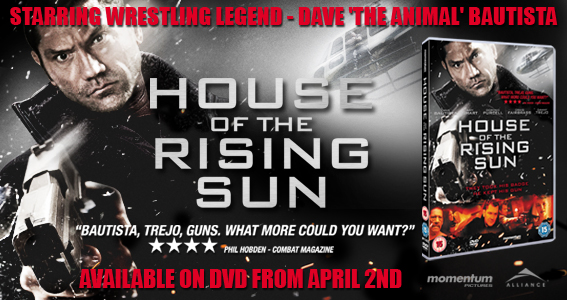 More of an app than an actual site, but we've been following the whole Hammer relaunch with fascination and it's scoring on many levels, including both PR and social media. Here's its Screamboard app, which comes highly recommended…
TWEET OF THE WEEK
TRAILERS OF THE WEEK
Biggest homegrown trailer of the week is for this Kaleidoscope title…
Hugely controversial in the US thanks to its rating…
The week's biggest animated trailer…
Best Andy Warhol line in a trailer this week:
From self-help book to fictional film:
And if you have the time and the inclination, here's 10 minutes from John Carter…
To subscribe to The Raygun newsletter, p
lease email
info@theraygun.co.uk
To unsubscribe, email
info@theraygun.co.uk
with unsubscribe in the subject