…AS RETAILER PLANS NEW RETAIL CONCEPTS
ERA AGM: BUSINESS "ON FIRE"…
…BUT MEGA PROMO SHOULD COVER ALL
ERA MEMBERSHIP HITS RECORD HIGH
ERA AGM: IPLAYER A THREAT, BUT BEEB RELISHES CHALLENGE
RETAILER PANELS REVEAL AMAZON'S THINKING…
…AND HMV PRAISES COLLABORATION
ENDGAME PASSES MILLION MARK
TIMECODE AND RAYGUN PARTY UPDATE
AT THE MOVIES
TWEET OF THE WEEK
TRAILERS OF THE WEEK
---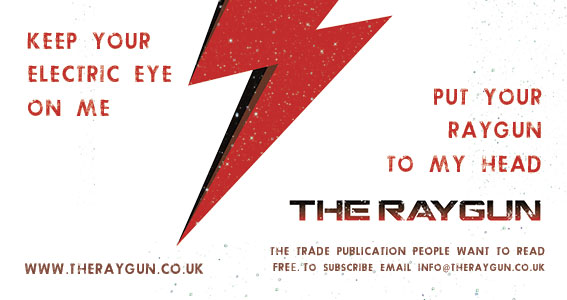 ---
If you can't read this newsletter or see the ads, please click here.
It was a good week for… John Wick Chapter 3 starts strongly, and it's all smile at hmv…
It was a bad week for… Interesting to note some of the comments at the ERA AGM about the Mega Movie Week promotion…
In an industry where distributors are increasingly cagey about commenting or their plans, where getting on the record quotes for The Raygun newsletter is becoming more difficult, and where studios can't get approval for talking about titles from the US so keep schtum, it's refreshing to see someone talking candidly about their business and the wider industry too. Welcome then, Doug Putman, owner of Sunrise in north America, saviour of hmv and now owner of the long-standing and storied entertainment retailer. The mercurial Canadian, who loves London, was in town this week as a keynote speaker at the ERA AGM and he was open and honest about the business and where it's at. He has, it was revealed, taken the retailer back into the black, and is no longer saddled with debt. "We've made a lot of changes," he told the assorted retailers, distributors, suppliers, labels and more at the event. "We feel really good about where we're at. We're in a much better financial position than we were. There's no debt, no bank financing, no line of credit, we do everything ourselves. From a financial perspective we're doing very well. We will be profitable this year."
Doug Putman outlined what he'd done since he arrived, and the immediate tasks at hand when hmv first emerged from administration. "We had to make sure suppliers continue to support us. You can't do anything if you don't have supplier support. We spoke to them, they've all given support, which was fantastic. Everyone supported us from day one." As he noted, his hmv, like Sunrise, is all about partnership. "Suppliers, landlords, everyone has to make money," he added. The worst part of the take over so far was sorting the staff out, especially losing some staff as the business "right-sized", notably because employees were so wedded to hmv. He had negotiated with landlords as well as suppliers, and upped the vinyl content across the 115 stores with new units, an investment of more than £1 million, and had made the stores more exciting. "My leadership team, we had to think about how do we reinvent it and do not tell me [the answer is] 'a coffee shop'," he said, to laughs. "It's the solution every retailer has if business is not doing well. Throw in a coffee shop. That's not what I want to hear. Let's try and go a little bit further. "
Putman also said Kpop and the work of some studios on the video side showed the value of packaged media, as well as outlining the future mix of product in stores, saying: "People say millennials don't shop, but if you offer something that has value, they will buy it. Our studio partners, with more collector, limited edition [releases], higher price point items are working really well. Added value is not just about adding extra 10 minutes footage, it's the packaging. Studios have done a great job, but it's a partnership, we have to step up. From my standpoints, studios have done a great job. Blu-ray has been exceptionally good, 4K continues to grow. There's still [some] pricing to figure out, but for the most part, suppliers, studios, labels have been very good to us, no complaints about that. We start with the core categories, audio visual: CD, vinyl, Blu-ray, how much space does our store need for that? We think it's going to shake out as 15 per cent of our business being vinyl, CD is 20 to 25 per cent, it's 35 to 40 per cent when you start looking at DVD and Blu-ray. We'd love to have games, I think it fits with our concept, we need supplier support." He ended with a buoyant, positive message for the industry too: "I do believe in physical retail, I can't believe there's a world just with Amazon. There's a value in what we do and a value in what everyone in the room does. There's the convenience factor and the enjoyment factor. Experiential, what can that mean? Certainly not that it's a coffee shop. An experience is going to have to be in that store. It can't just be a transaction. We need to liven up the stores a bit, they're too corporate, they need to be more fun. We're in the entertainment business, it should be a blast. As long as we can deliver, freshen up the stores, make them exciting, I think there's a future. We'll be here a long time."
During the ERA AGM, hmv's outgoing md Neil Taylor confirmed that although he is leaving the retailer, as announced here and elsewhere a few months back, he will continue to work with Doug Putman and his Sunrise outfit on some of its new retail concepts. He will be developing new ideas with Putman, who declared that he loved retail and similarly confirmed that he is working on new ideas, at least one of which will open in a trial format before Christmas. Putman said: "I love London, I could spend every day here. We intend to continue to invest in our portfolio of business. We like retail and are open to anything. We will continue to open up businesses in the UK and we're opening a new concept [at retail], with five stores to start. It's very collector driven, nothing to do with hmv, more on the licensing, apparel side. We're going to test out the model this Christmas, If it works out, we'll expand it." The new retail will be completely separate to hmv, with a separate team and is, Putman confirmed, currently being developed under the project name of Cherry Bomb. Taylor later told The Raygun: "We're actually working on a few new businesses, one launching pre-Christmas as Doug referred to, and the other two in 2020, but the ambition is endless and it's not just in retail."
---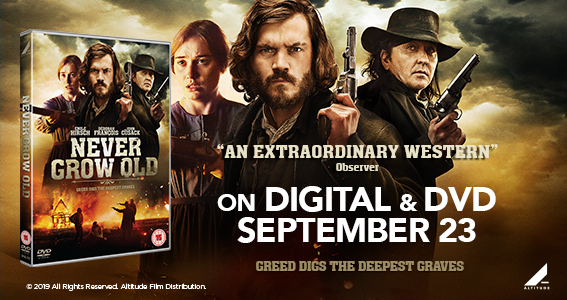 ---
More from the ERA AGM: the event was opened up by chairman of the organisation, James Morton. He outlined some of the year's successes as well as the ongoing challenges to the business, saying: "I think it is fair to say that this business is on fire, in both senses of that phrase. At an industry level we are in the midst of the most sustained period of growth for entertainment since the advent of the CD and the DVD. There are devils that we all know exist within the detail, but the top line figures for music, video and video games all show growth. Growth that is substantially down to your efforts. Of course, we need the content. And of course, we need that content to be great. We wouldn't be here if not for that music, those videos and those games. But we in this room are the ones who put that content into the hands – that is to say the ears, eyes and hands – of consumers. The underlying driver of the market growth that we are seeing is investment, innovation and the daily determination of retailers and digital services. That is something of which you should all be very proud. This industry can be exhilarating, frustrating and rewarding in equal measures but it is always, and will forever be, relentless."
ERA chairman James Morton also looked at the areas that ERA feels are important, as revealed in its second manifesto unveiled last year. There are five key areas (as Morton said: "maintaining diversity; sustainability; enabling licensing; modernising the supply chain and putting consumers and creators front and centre of all of our efforts") and he outlined its progress across each. Perhaps the first was most interesting, as Morton said: "We have an independent sector at its healthiest in years and supermarkets continuing to provide incredible reach, there is convenience to be found online and deep knowledge to be found within specialists... and that's even before we get to digital. Creators have access to the broadest audience for their content because we give consumers the opportunity to have what they want, when they want, where they want and how they want. But we must work hard to protect that diversity. To that end, over the past twelve months ERA has continued to expand its membership and endeavoured to deliver inclusive promotions. But I cannot mention promotions without acknowledging Mega Movie Week. Despite its positives, exclusion of physical product made that promotion divisive within the industry and, to my mind, perplexing for customers. I do not see how anyone profits from a fragmentation of a category. The video industry is on the cusp of a period of enormous change, sufficiently so that the media has seen fit to term it the 'Streaming Wars'. As sensationalist as such hyperbole may be, every war comes with collateral damage which I foresee including confusion and frustration for consumers. Competition should be good for consumers but when it is played out with a narrow focus on a specific segment then we risk those consumers become overwhelmed whilst other are left disenfranchised. A diverse population of consumers deserves a diverse range of ways to access entertainment."
Also opening up the proceedings at the ERA AGM was the organisation's chief executive Kim Bayley, who outlined some of the organisation's key successes, including record membership levels, over the past 12 months. She said: "The most recent development in ERA's service to members has been our investment in industry promotions. The inspiration was of course the incredible success of Record Store Day. The fact is that Record Store Day has not only played a major part in reviving the indie sector and driving the vinyl revival, it also pointed the way for ERA to work with suppliers on a new generation of industry promotions. While Must See Movies, Must Play May and the second edition of National Album Day have formed a key part of ERA's activities in recent years, ERA will only continue with these activities if suppliers deliver product or promotions which are as compelling in nature as those which form part of Record Store Day and to date there have been few signs of this being the case."
---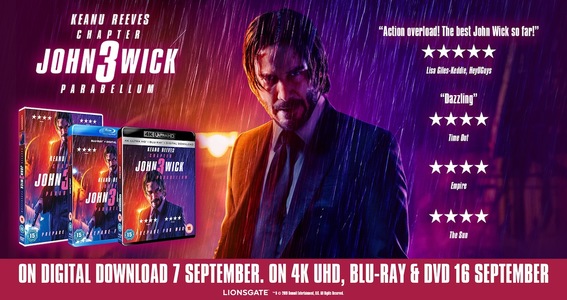 ---
ERA AGM: Sustainability, as noted above, is a key issue for the industry going forward, as noted by ERA in its manifesto commitment, so it was good to hear a major speech at the ERA AGM on the subject, among other things, from Lesley Johnson, BBC Studios' home entertainment director. She recalled: "At my first any other business at BASE council I asked what we were doing as a category to improve the sustainability of our packaging… not much at that time it has to be said. But I can happily report that 18 months on we have begun to make waves. We have created a cross industry video, music and games group and partnered with ERA, British Plastics Federation and WRAP to map out this journey. We have educated ourselves, learned an awful lot about plastics; we have wrestled with the questions around 'to shrink or not to shrink'; we have commenced a carbon literacy training programme for our members and partners; 30 of us have now gone through it making changes to our personal lives as well as our lives at work and many more will do so over the coming year. As I announced in March at the BASE Insight Forum, BBC Studios are moving all of our natural history BBC Earth product to more sustainable packaging, starting with our next landmark Seven Worlds One Planet this autumn. What does that mean? Well our paper and card has always been FSC certified but now we will use only water based inks. There will be no shrink, just a card O-Ring, and the case itself will be made of up to 40 per cent recycled plastic. In addition to this full consumer messaging about the sustainability credentials of this release and how its individual elements can be recycled will be inside the box. I know some of you are concerned about negative consumer reaction and the likely level of returns without shrink, but we have to innovate, we have to try and we have to experiment"
ERA AGM: It was interesting to hear too about BBC Studios and how the business had responded to challenges in recent years. As well as those facing the rest of the industry, BBC Studios also has its own competition in the shape of the BBC iPlayer. BBC Studios home entertainment director Lesley Johnson said: "We are of course challenged by iPlayer , now screening content for up to 12 months post transmission, and punching a hole in the value of our catalogue drafting. Everywhere we turn there are opportunities to watch content for free (or near enough to it), and they still want to buy, they still want to own and there might be fewer of them, but we know what they like. On top of this all of us are facing into wider challenges with the economy, supply chain consolidation and of course Brexit. Well it wouldn't be interesting if it wasn't a challenge would it? At BBC Studios we have an unrivalled archive of much loved shows and valuable loyal fan franchises. We know the collectors and the fans want every copy, every iteration of their favourite shows and we are playing to those strengths. Our lovingly curated Classic Doctor Who Blu-ray collection is a case in point – limited to just 13,000 units in market these series sell out in days. And our investment goes further into bespoke animations of the lost episodes. And in our trusted position as the British broadcaster of record, we have a fantastic ability to tap into moments of historic importance. A good example is this year's 50th anniversary of the Moon Landings, for which we released a collector's box set of content unseen since the 1960s and introduced by the BBC's very own James Burke. We are also working our way through cult dramas for the restoration and Blu-ray special edition treatment. Taking the original film, rescanning to clean up and to enhance the images so they can be seen for the first time in their true colours – John Le Carre's Tinker Tailor Soldier Spy released for its 40th anniversary and the cult enviro hit of the 80s Edge of Darkness are just two recent examples. On top of our vast archive we also create original content exclusively for Home Entertainment. Key titles commissioned as perfect partners to our broadcast hits and delivered into the gifting market of Q4. This year we have Anton Du Beke in Truly Madly Strictly and yet another Top Gear stocking filler for Dad. Nostalgia, collecting and gifting, facing firmly into the fastest growing and richest demographic in the UK – the over 50s."
ERA AGM: The event was rounded off by a retail panel featuring five panellists, including Asda's Andrew Thompson, hmv's Neil Taylor and Andrew Stewart from Amazon, as well as Ashlie Green from Letchworth-based independent record retailer David's and Anton Gourman from music streaming service Deezer. We'll concentrate on the first three and their relevant-to-our-industry remarks. Amazon's Stewart said that the addition of Premier League football would "generate lots of customer excitement" before outlining some of Amazon's Prime plans going forward. This includes a special entertainment-themed promotion He said: "We're looking at how customers interact and we're adding more features to it. We're introducing Alexa search so customers can find content. We're doing transactional work with things like Mega Movie Week. We're also doing a week of entertainment-focused activity [across entertainment product] called Popcorn Week. We had it in Germany earlier this year with great success. There's a huge opportunity with the transactional model. The ownership model will become more important to people as the content is spread across more places. Super customers, engage heavily, build big collections. It's about getting customers used to using a transactional video service. Ownership is the desirable endpoint, getting a casual renting habit is a very likely route to getting a customer to eventually do that. We're trying to engage customers, to keep serving content to them. We should be engaging them in renting as well as buying."
ERA AGM: Asda's Andrew Thompson outlined some of the supermarket giant's thinking, and its successes, especially with the Project 2020 initiative work with BASE and its members in improving the video section (it trialled in Morley, Leeds, before rolling out to more stores, more here). He noted that at Asda, staff at head office used to talk about a football pitch and how much they were playing on ("when I started it used to be 70 per cent of the pitch, now it's 15"). "Where we've done a good job is in managing the category and flying the flag for physical. I'm really proud to see an image of the store in Morley [at the event]. We wanted to get more customers down the aisle, get those occasional shoppers buying more." Once there, he added, they wanted to entice them with better layout and great titles. Going forward, he said that Asda would be working fewer titles much harder. "We're making more of fewer titles. With Bohemian Rhapsody, we had people dressing up as Freddie Mercury in store, retail entertainment. We had our highest market share for two or three years, we want to make our business exciting again. We're having a bit of a go. We're in the market for the foreseeable future, there's a future in physical, even if it is smaller. From a space point of view, we are masters of our own destiny." On 2020, he said: "A lot of the work we were doing on Project 2020 was watching how long people are in the aisle. A bit of SKU reduction, but we have to ensure we have the right catalogue there at the right depth for our customers. The work we've done this year is amazing. Every studio worked with us in an agnostic way, could have been easy for studio to argue about posters and who got prime position. Working collaboratively is what's right for the retailer and most important for retail customer. We had some good quotes – like Blockbuster but at Asda prices." He too said he'd like to see trade wide promotions across physical and retail, concluding: "It was frustrating for the grocery sector. It's a shame we couldn't activate something physically. Let's try and do something disruptive at times outside of Q4. Why can't you do a Mega Movie Week on EST and a Mega Movie Week on physical?"
ERA AGM: hmv md Neil Taylor talked about some of its local innovations and work in stores in 2019. He said: "We have 115 stores with 115 local markets. We've done a lot around creating hmv list, putting product of people with reviews. We've done the same in visual. We're giving store staff the freedom to create staff pick areas, to put our passion over to customers. We've seen some fantastic results, both in film and music. We're really passionate about all put in there. If you're going to buy something this week, buy this, it's amazing. We recommend it because of this, this and this. We can't curate playlists, but we can create opportunities to buy. If you like this, you'll love this. Simple things we'd forgotten from a retail perspective. We're reintroducing the loyalty scheme. We've got unsigned acts, local and live." He concluded: "The collaboration with film and music suppliers has been great this year. We want to see more of that. Retailers, distributors, labels studios, working together, with Initiatives started, everyone needs to make money off physical product."
---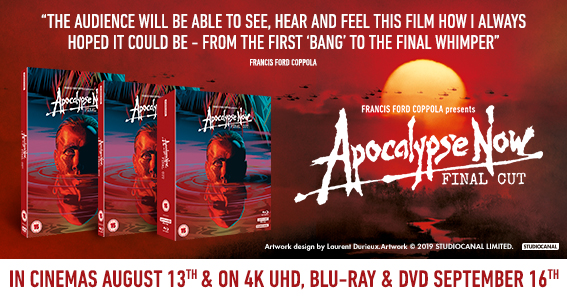 ---
On to non-ERA AGM-related news now, with the little space we have left, and the latest superhero business from Disney, Avengers Endgame, has now eased past the 1 million mark in terms of units sold, while still holding on to the number one slot according to the latest Official Film Chart. Its the second film to pass the magic seven figure mark this year, after Bohemian Rhapsody. Elsewhere, John Wick Chapter 3 moves up one place, its figures still don't take this week's physical bow into account, while Rocketman arrives as a new entry at number three (more on both those titles next week). Other new entries include Tolkein at number six, Conjuring franchise addition The Curse Of La Llorona at number eight and A Dog's Journey at number 10.
Event news and next Thursday, September 25, sees the industry's favourite charity, Action for Children, hosting its annual Entertainment Quiz of the Year fundraiser. The event is taking place at Plasterer's Hall in London and although VIP packages are sold out, tables are still available. There's also a silent auction now open, over here, with prizes including trips to Finland, Thailand, Tuscany and more, as well as film-friendly offers such as tickets to the next Bond premiere and an exclusive print signed by Keanu Reeves.
And while we're on event news, invitations will be going out next week for the forthcoming celebration of the 25th anniversary of the launch of timecode magazine, combined with a Raygun social. It's free to enter, we have drinks sponsors too, but you must be on the guest list to gain entry. It's taking place on Thursday October 17 at the Eagle in Vauxhall, London, and is being jointly hosted by former Virgin Megastores staffer (and Blockbuster's first UK employee) Mark Oakley. He's even sorted out some beer and shots sponsors to ensure it has that authentic 90s industry party and timecode magazine vibe. To ensure you're invited and involved, email The Raygun's Tim Murray at the usual address… More soon, see you at the bar…
---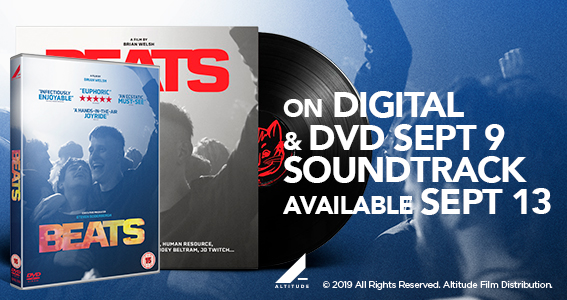 ---
"If you're looking for Eighth Grade on Blu-ray in the UK, it's coming – on September 23 – but the only place you can get it is HMV (and presumably Fopp as well, given they're the same company). Perusing the hmv website, we also learn that the Blinded By The Light Blu-ray is exclusive to hmv, along with The Haunting Of Hill House season 1 and the Ultra HD 4K release of Brightburn. Separately, if you want to get the recent acclaimed documentary Apollo 11 on Ultra HD 4K, that's going to be Amazon-exclusive. On the one hand, it's good that these films actually will get a quality physical media release, although there are still many that are getting DVD-only at best. On the other? Well, retailer exclusives aren't the most helpful for consumers. But I guess we take what we can in the current climate for physical media."
Fledgling homegrown movie magazine Film Stories is fast becoming our favourite publication and associated site, thanks to the fact it eschews clickbait and writes about worthy, interesting stuff. And recently, editor Simon Brew has spent a long time talking about home ent too. Here he's talking about Blu-ray and other titles…
In the least surprising news in the whole of this week, Amazon's studio arm (aka Amazon Studios) has announced that its forthcoming mammoth Lord Of The Rings series will film in (trumpet fanfare) New Zealand. That, of course, is the country that most resembles Middle Earth, or, rather, it was the location for Peter Jackson's Tolkein outing. "As we searched for the location in which we could bring to life the primordial beauty of the Second Age of Middle-earth, we knew we needed to find somewhere majestic, with pristine coasts, forests, and mountains, that also is a home to world-class sets, studios, and highly skilled and experienced craftspeople and other staff. And we're happy that we are now able to officially confirm New Zealand as our home for our series based on stories from J.R.R. Tolkien's The Lord of the Rings," said the shpw's executive producers J.D. Payne and Patrick McKay. "We are grateful to the people and the government of New Zealand and especially Auckland for supporting us during this pre-production phase. The abundant measure of Kiwi hospitality with which they have welcomed us has already made us feel right at home, and we are looking forward to deepening our partnership in the years to come."
Reboot mania continues apace, with the news that set the internet ablaze this week, and led to lots of grown-up, adult people going into complete meltdown was the mere suggestion from one of the senior executives from Sony Pictures suggesting that there was interest aplenty in a remake of The Princess Bride… There's no further news yet, but blimey, it got people riled…
Also returning… (again) is The Texas Chainsaw (or Chain Saw, for purists) Massacre. Seems as if rights have now returned to one of the writers of the 1994 sequel cum iteration, one Kim Hinkel. He has turned to Fede Alvarez, who has already revived the Evil Dead franchise and will produce the new take. It is thought the new outing will be a sequel…
The grandaddy of all returning franchises is, however, Ghostbusers, with Jason Reitman, son of Ivan, behind the new film set in that universe. Sigourney Weaver, Annie Potts and Dan Ackroyd were already signed up, and now Ernie Hudson is said to be back too…
Not the TV show of the same name…
If you're going to San Francisco…
You say Ford V Ferrari, we say Le Mans 66…
You're on The Raygun newsletter mailing list, which has been running for eight years, because you requested it, have been recommended to us or sent us emails. You can unsubscribe at any time, if you're daft, using the link elsewhere or by emailing as below. But of course, you don't want to do that, do you? We don't share your information with anyone else, we don't like cookies and we're the good guys. We care because you do…
To subscribe to The Raygun newsletter, please email
info@theraygun.co.uk
with subscribe in the subject matter
To unsubscribe, email

info@theraygun.co.uk

with unsubscribe in the subject
For editorial or advertising queries, contact

tim@theraygun.co.uk