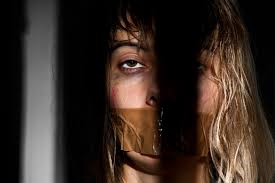 Oklahoma County D.A. David Prater Sends a Message to Oklahomans:
I WILL Protect the Powerful and the Elite so if you Don't Want your Women Raped and Sodomized then Keep Them out of my County
Lordee….Lordee….Lordee…..
Not since former Representative Colby Schwartz had his final bimbo eruption have we had a story where we had to tip toe around the facts so much to avoid offending our more sensitive readers. Back around the start of May we told you about John Patrick Keefe, an Oklahoma bail bondsman that was accused of "arresting" a woman who had missed a court date, a woman that he was not the bondsman for, and making a little detour of 25 miles or so before he would up outside an Edmond Starbucks missing his wallet, cell phone, and car keys, complicated by the fact that the woman that took said items had locked herself in a bathroom at the Starbucks after asking restaurant employees to call the police.
So on May 23rd charges for violation of the Bail Enforcement act were filed against John Keefe by Oklahoma County D.A. David Prater. As Charlie Meadows might say, mighty white of Prater to file charges even if they are damned weak charges. According to a News9.com story Keefe was no longer with the C & K Bail Bonds as of a few weeks before the story aired on May 23rd, or about a week after we publically nailed Keefe to the wall over the allegations.
Prater was quick to say that there wasn't enough evidence to file sexual assault charges, I guess with inflation being what it is a few ounces of Keefe's "man juice" and the woman's spit in a Starbucks cup isn't enough proof for Prater; Now fill up a Grande cup and the Oklahoma County District Attorney's office might listen to you before finishing the job that Keefe started.
Aren't most sexual assaults, he said she said? And if Prater is admitting that the "arrest" was illegal then it follows that the charges for false arrest and kidnapping be filed at a minimum. Then charges for an officer of a court that also legally functions as the jailer for clients out on bond will also naturally follow as any jailer or officer with power over a prisoner also warrants automatic second degree rape charges.
What we are sure of is the legal aspects of this case; Keefe had zero rights to take this woman on a "date" like she was a cheap Oklahoma State Senator. For God's sake man, pitch in a Big Gulp and a couple 7-11 corn dogs like an urbane and suave governor's aide might do.
.
Keefe is laying low and hasn't been arrested as far as we are aware so Oklahoma County District Attorney David Prater once again files powder puff charges against one of the elite and by doing so spits in the face of every man, woman, and child living in Oklahoma. Meanwhile you can count on the woman getting pressured into pleading guilty on her charges of stealing a lawn mower so Prater can quickly get her off the streets and away from the news media.
And are we done with the Keefe story? No way, just getting started with him and next week we will have a story that will just send chills down your back once your realize that Oklahoma County officials have a history of protecting this man while he takes advantage of his prisoners. The man would not be as bold if Oklahoma County Sheriff John Whetsel and Oklahoma County District Attorney David Prater weren't enabling his acts.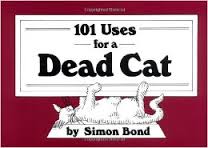 Idiots
Little more needs written about this story. Liberal animal rights activists are now trying to force mere children to toe the political correct line, asking for the children to be "punished" for their behavior prior to dissecting some dead cats.
For Gods sake…. Someone else killed the cats, this is just a bunch of nervous kids who would most likely rather not be there and were releasing some tension. A bit of black humor (not ethnic humor but dark and twisted humor, look it up) on the kids' part for sure and yet a few days later we hear that the leader of the school is resigning. Spending Thanksgiving visiting a maternaty nurse working a shift exposed me to the black humor nurses and doctors use in their private lounges. Mrs. x is complaining a bit too much? Send in Dr. B with the plus size hands to check her dialation.
You know, we don't allow kids to make their own decisions because their brains are not yet completely formed nor is their experience or reasoning ability up to where it needs to be to make major decisions in life. And now we hear animal rights activists screeching for mere children to be punished and perhaps dragged into the public limelight for humiliation and labeling as inhumane monsters?
It doesn't take a lot of brains to understand who the real monsters are in this story.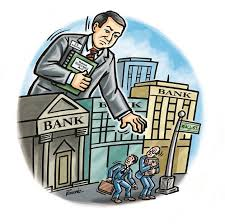 It's Your Money until you
Want to Take it Out of the Bank
By Ms PM
Beyond the creepiness of this incident it was infuriating having to answer the question of what I did for a living before being allowed to withdraw money from my savings account. My answer, "It's none of your damn business," didn't pass the smell test from the teller I was dealing with. Clearly my voice had resonated within the quietness inside the bank because her reinforcement arrived before I could finish with the rest of what I had to say.
I was told that our good friend, the federal government, had put in place regulations and paperwork that all banks had to fill out and send in when simple folk like me wanted some of their money. I was told that they, (the bank) also had a quota to fill. The small chore of withdrawing funds had somehow morphed into an uncomfortable feeling of wearing pants with a puffed bottom because the big fat government nose was crammed up my rear end…and all I wanted to do was purchase a mower.
There were all sorts of questions running through my mind along with the fact that the government already knows what I do for a living because I file my taxes every year. One question was why the bastages (politically correct word for bastards) didn't want an accounting when I put the money into the bank.
After the purchase and back at home is when I started checking into this regulation. In this article it seems that if you are deemed suspicious for withdrawing money from your account you could be in for an investigation.
"By law the threshold for getting reported is $10,000.00, but regulations have effectively lowered the amount to just $5,000.00, even amounts less than $5,000.00 can get reported if they appear suspicious or get too close to $5,000.00." The amount I withdrew was $4,000.00 which could have been too close to the 5K or the bank thought I was suspicious. The feds make it all too easy with their multiple choice pick an excuse for diving into your business.
I was either suspicious or simply a prime target to help the bank out with their quota because I live in a small population town. The one thing that is very clear is that all banks are too happy to be the spies for the federal government. And why is this? All you have to do is follow the money. Banks use your money to invest which makes them more money, and they are not required to cover the entire dollar amount of your deposited cash in case of a meltdown. This is a win-win scenario for banks to be the minions of the federal government.
Many folks are under the belief that their money is protected by the Federal Deposit Insurance Corporation (FDIC) but…"the FDIC is mandated by law to keep a balance equivalent to only 1.15% of insured deposits, which is only about $25 billion. In the event of a crisis, they would be unable to insure deposits for the remaining 98.85% of Americans." Could it be that the feds know something you don't, and that something is why your money would be better served left in the bank?
The paperwork the bank fills out is a Currency Transaction Report for anyone withdrawing $10,000 or more. That paperwork notifies the Financial Crimes Enforcement Network (FinCEN) which was establishes in 1990. This document includes your name, social security number, bank account numbers, your address, and their details about the transaction. The FinCEN is authorized by the Bank Secrecy Act (BSA) to "investigate, arrest and seize the funds of the bank customer if they believe there might be any suspicious activity." Isn't this along the lines of guilty until proven innocent? What will this do a law abiding citizens budget?
The BSA was passed in 1970 to stop illegal activities. The funny thing is that money doesn't go as far in 2015 as it did in 1970. $10,000.00 in 1970 is equivalent to $62,284.00 today. One question is why hasn't the amount been changed to reflect the difference? The feds have lowered the "but into your business" amount to $5,000.00 which in the grand scheme of things puts all of us in the category as "suspicious." By the way, 5K in 1970 has the spending power of $803.00 today. What is the reason for questioning someone for spending the equivalent of about a months' worth of groceries?
"Any cash transactions over $5,000.00 are suspicious if:
-If it is not the type of transaction that the particular customer would normally be expected to engage in."
We wonder if the bank manager should be consulted any time any of us want to purchase a big ticket item. If they were to take up residency with their customers would they then understand why we justify spending our own money the way we see fit? We not only have the feds interjecting in our lives we also have banks making our decision based on their expectation of what is a normal way for any of us to spend our money.
-"The bank sees "no business purpose" for the transaction."
Does this mean that if we do not have a business to create this "business purpose" for spending our money we are automatically placed into the "suspicious category?"
This excuse for the probing busybodies makes the reason the bank asked me what I did for a living more of an intrusion. Not only do I have a personal and savings account, there is also a business account. Possibly they looked into their crystal ball and knew I couldn't possibly be buying a piece of equipment for the farm.
-"The bank knows of "no reasonable explanation for the transaction after examining the available facts."
What facts? If the bank had the facts other than the ones conjured up in their quota driven heads they might stay the hell out of people's business. In today's world we are to be removed from the idea that folks can have their own reasons for doing what they want. Our spending habits are to be critiqued by an outside entity that bows to the federal government's watchful eye.
So where are we left in this mess? Our money isn't ours to spend if we put it in the bank… unless we jump through government regulation. Our money isn't safe… if the financial market crashes the banks have a way to lawfully steal our money. Our money is worthless…in a financial crisis the paper money will not be worth the ink used to print it with.
What is the moral of this story?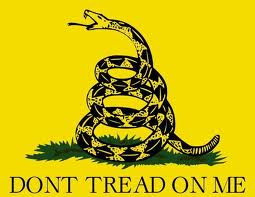 Konawa Tea Party
(4th) Tuesday May 26, 2015 7:00 - 9:00 PM
Kennedy Library - The Dougan Room
Konawa School, 701 W. South St.
This month's speakers:
John Michener is the Director of Oklahomans United for Life and the President of Oklahoma Conservative Political Action Committee (OCPAC).
Greg McCortney Republican for State Senate District 13. He also is a former mayor of Ada and serves on its City Council.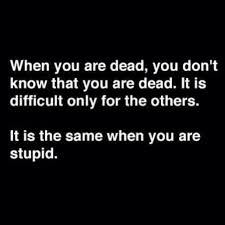 Budget Hole 2015: 600 Million
Solution: Borrow another 25 Million to Spend on Pork Projects
Sadly Democrats sided with RINO Republicans last week and passed HB 2237 which pours another 25 million tax dollars into the American Indian Cultural Center. We received a few emails stating that without our opposition the vote would have been far worse and it is easy to spot at least ten legislators that knew better than to vote for this boondoggle.
Yes, it is conditional upon OKC agreeing to step up and agree to run the ill fated project and everyone knows that the cultural center will never be self supporting so perhaps OKC officials will back out. Imagine how bad the metrics must be for a city to be handed the keys to a nearly 200 million dollar facility, one that they have been touting as being able to attract "visitors from around the world", and see that city to stare at you like you were deranged. OKC knows the project will be a huge white elephant even under the generous terms of the agreement.
JCR HB2237 Native American Cultural and Educational
Hickman Authority; property transfers; agreements;
THIRD READING PASSED
YEAS: 58 RCS# 775
NAYS: 36 5/18/2015
EXC : 5 2:50 PM
C/P : 0
VAC : 2
YEAS: 58
Banz Griffith McDaniel, R. Sherrer
Billy Hoskin McPeak Shoemake
Brown Inman Montgomery Stone
Calvey Joyner Morrissette Tadlock
Cannaday Kannady Mulready Thomsen
Christian Kirby Osborn Virgin
Cleveland Kouplen Park Watson
Condit Leewright Perryman Wesselhoft
Coody, A. Lepak Proctor Williams
Coody, J. Lockhart Pruett Wood
Cox Loring Renegar Wright
Denney Martin Roberts, D. Young
Dunnington McBride Rousselot Mr. Speaker
Echols McCall Scott
Fourkiller McDaniel, J. Shelton
NAYS: 36
Biggs Fisher Murdock Roberts, S.
Brumbaugh Grau Murphey Rogers
Caldwell Hall Newell Russ
Casey Hardin O'Donnell Sanders
Cockroft Henke Ortega Sears
Derby Jordan Ownbey Strohm
Dunlap Kern Peterson Vaughan
Enns McCullough Pfeiffer Walker
Faught Moore Ritze Wallace
EXCUSED: 5
Bennett Johnson Nollan
Cooksey Nelson
CONSTITUTIONAL PRIVILEGE: 0
2013 Senate members and House Members
Please copy the block of
emails
for your contact list so you are able to email
all of
them and help to inform and
educate
them before the new sessions begin. Use Bcc to send dozens of email with one email from you to them. This will look like you send each one of them a personal email with only their email showing as the recipient. Please mention the Sooner TeaParty in your emails so they will have a healthy respest for what we do.
Here are the updated individual House members email addresses in
three blocks of Thirty- four each and updated senate emal addresses in one block
. Who is my state representative and my state Senator?
Click here to find out
Here is the
Senate Directory
Here is the
House Directory
Remember to strip the unsubscribe link before forwarding this newsletter to prevent someone from taking you off our list! Use our forward this email link at the top owf the newsletter to prevent being accidently unsubscribed. Money is always needed for printing costs, postage, sign materials, and robo call costs. We are tightfisted; we will spend your hard earned money wisely and frugally as we do our very best to clean up Oklahoma politicians so we can begin to clean up our country. You can donate by sending a check to Sooner Tea party, 358 North Rockwell Ave, Oklahoma City, OK, 73127 or visit Soonerteaparty.org and use the Paypal donation button.