Representative Elise Hall's House District
Learns the Truth
Newspapers for twenty thousand voters take some time to wrap and deliver but the job is nearly done as of Sunday night. A few precincts remain to be covered but almost all of the papers have been wrapped and delivered. A steady stream of activists showed up this week to help wrap papers. Some took extra home to wrap and deliver on their own. Others helped with map work. Others crammed their car full of papers and hit Elise Hall's precincts and learned what sweet music it is to hear the "thwack" of a newspaper hitting a driveway. That is the sound of change, the sound of hope, the sound of an Oklahoma traitor being exposed to her voters.
Delivering newspapers is about the best part of activism. When someone is working out near their curb we usually slow down and hand them the paper out of respect, while telling them that it is the voting record of their state rep. Every single one will tell you "Thanks!". The most efficient method is to do one side of the street at a time, driving between 10 and 20 mph depending on whether any kids are present, how congested the street is with parked cars, and how the streets are laid out. Once you get the hang of it you can throw a paper every three seconds in a housing addition. Usually on the way back around the street to do the other side of the street you will see people walk over, pick up the paper, unwrap it, and begin reading it. You will see one or two just standing there reading the paper, too engrossed to wait till they go inside. And you smile because you are making a huge difference when you educate the voters.
All that said it matters little if anyone actually reads the newspaper articles or responds by emailing or calling the politician. What matters is that the truth is out there and the sorry politicians have to assume that every voter, every donor, and every neighbor has read or heard about their sorry voting record. Every local meeting, every church meeting, every encounter at the grocery store, the politician will wonder if the voter they meet has read the negative articles. The politician has no option but to straighten up and improve his representation of Oklahoma values because they know that every single misstep will be magnified and used against them.
By Tuesday the remainder of Elise Hall's district will be covered and we will begin on the next of the five traitors that voted against the NDAA nullification bill. The other 144 legislators will pay close attention to their votes. When the Chamber of Commerce or House/Senate leadership asks them to stick their hand into the meat grinder they will think twice. Yes, there are those that are term limited and immune to pressure from the voters but those politicians have friends and allies to go after and they all will have an exit strategy like former Speaker Kris Steele. They are going to find that their notorious names will follow them wherever they go, that the info posted on the internet never goes away. And neither will we. We aren't going to stop on these animals; there will be no rest in the off year because their campaign to stay in office started anew as soon as they won office.
We will grind them down until they do the right thing.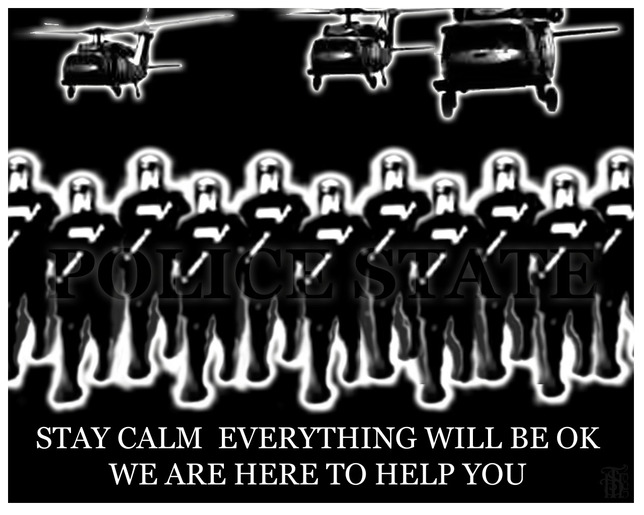 Senate Uses Oklahoma State Police
In an Attempt to Intimidate Tea Party


Last week one of our co founders sent out two emails to the legislators. The first email was successful in killing a bill that other groups had brought up, a bill that would have vastly increased the cost of filing for political office. The second email was used as an excuse for Senate leadership to set the Oklahoma Highway Patrol on Al, claiming that a "threat" had been made.
Here is the first email along with a reply from a House member less than 18 hours later saying that the bill had been laid over (laid over till next session, a polite way of killing a bill). There were actually three separate emails sent out to avoid the email system tagging the email as spam. All were sent between 9:19 pm and 9:30 pm Tuesday night.
From: Al Gerhart al@thecarpentershop.net

To: undisclosed recipients

Sent: Tuesday, March 26, 2013 9:19 PM

Subject: This would be not a good hill to stake your political career on
Boys and girls
Is SB 76 is one of those issues that you are going to be able to explain to your constituents? It needs to die tomorrow.
SB 76 will be on our RINO Index this year.
Don't earn yourself a pallet of newspapers dropped on your House district.
Al Gerhart
Sooner Tea Party
Here is the reply from a House member with the name redacted to protect them from retaliation:
From: xxxxx xxxxxx <xxxx.xxxxxxx@okhouse.gov>
To: "al@thecarpentershop.net" <al@thecarpentershop.net>
Sent: Wednesday, March 27, 2013 3:38 PM
Subject: RE: This would be not a good hill to stake your political career on
It was just laid over. Thanks for generating the help to make it go away!
Xxxxx
SB76 was a Senate bill that passed the Senate and was scheduled to be heard on Wednesday, March 27th. Its purpose was to discourage citizens to run for public office by raising the filing fees. The filing fee to run would have been doubled in most cases, with statewide office filings having $1,000 added, U.S. Senate filings raised from $750 to $2000, filing for Governor would have went from $1500 to $3000, and a U.S. Congress filing would have went from $500 to $1500.
Who voted for this bill in the Senate?
Cliff Aldridge (R), Mark Allen(R), Don Barrington(R), Brian Bingman(R), Larry Boggs(R), Cliff Branan (R), Rick Brinkley (R), Bill Brown (R), Corey Brooks(R), Brian Crain(R), Kim David(R), Eddie Fields (R), John Ford(R), A.J. Griffin (R), Jim Halligan(R), David Holt (R), Clark Jolley (R), Rob Johnson (R.), Ron Justice(R) , Kyle Loveless(R) , Dan Newberry(R) , Mike Schulz(R) , Ron Sharp(R) , Frank Simpson(R) , Rob Standridge(R) , Gary Stanislawski(R) , and Greg Treat (R)
Twenty seven Republicans turned against the Republican Party Platform, against the common good, and against common decency.
Who supported the public good and voted against SB 76?
Patrick Anderson(R) , Roger Ballenger (D), Randy Bass(D) , Josh Brecheen (R), Sean Burrage(D) , Harry Coates (R), Nathan Dahm (R), Jerry Ellis(D) , Tom Ivester(D) , Constance Johnson (D), Al McAffrey (D), Susan Paddack(D) , Wayne Shaw (R), Ralph Shortey (R), Jabar Shumate (D), John Sparks(D) , and Anthony Sykes (R).
Only seven Republicans did the right thing.
Who was excused? That means they didn't show up for work or walked the vote (hid in the bathroom to avoid taking a stand).
Earl Garrison(D) , Bryce Marlatt (R), and Mike Mazzei (R).
But House leadership did the right thing after receiving the email and they killed the bill for this year and most likely won't hear it next year. Why? Because not only was it bad policy it was also political suicide to pass such a bill. Only the most arrogant, self serving, egomaniac would support such a drastic rise in filing fees. Al didn't coddle them, he simply told them that there would be political consequences for their political act and they were wise enough to reconsider hearing the bill.
The second email went that Al sent that Tuesday night was addressed to Senator Cliff Branan. The email was a reply to an email that was copied to us, where a Sooner Tea Party member was emailing Senator Branan urging him to hear the anti Agenda 21 bill. Here is the entire email exchange with the STP member's info redacted to protect his privacy:

--- On Tue, 3/26/13, xxxxxxx xxxxxxxx<xxxxxxxxxx@gmail.com> wrote:

Subject: HB 1412
To: Branan@oksenate.gov
Date: Tuesday, March 26, 2013, 9:09 PM
Senator Branam: Pass HB 1412 out of committee NOW!!
All of my acquaintances and I are watching to see how you handle this bill.
This bill must be voted into law this year.
Bcc recipients: Forward your version of this email to Sen. Branan ASAP.
The only day the bill can move is April 4th--just a few days from now!

Regards,
Xxxxxx xxxxxxxxx
+1-405-xxx-xxxx (Text OK)
Now this activist did exactly what you are supposed to do. He told Branan politely but firmly to pass HB 1412 out of committee NOW!! He didn't go hat in hand begging for scraps. He demanded that Branan live up to his oath of office and his responsibilities to his constituents and he sent the email message to his list of email contacts. He also let Branan know that the Tea Party received a copy of the message so that Branan knew that the activist wasn't standing alone.
Al replied back, replying to both Branan and the activist:
Branan,
Get that bill heard or I will make sure you regret not doing it. I will make you the laughing stock of the Senate if I don't hear that this bill will be heard and passed. We will dig into your past, yoru family, your associates and once we start on you there will be no end to it.
This is a promise.
Al Gerhart
Sooner Tea Party
Rather than be a man and defend his excuses or lack of excuses to kill the anti Agenda 21 bill, Branan and Senate leadership claimed that this short, very specific email constituted a threat and sent two Oklahoma State Police officers to Al's place of business!
Now read Al's email carefully. There is no threat of violence at all, just the butt clear warning that Senator Branan would regret killing the bill because he would be made into the laughing stock of the Senate. The Tea Party would dig into his past and drag everything into the spotlight and that once the Tea Party started in on him it wouldn't stop.
Legally in Oklahoma a "threat" or assault is composed of two parts:
1. A threat of physical harm
2. Imminence of that threat
Neither part is present in that email; thus putting the state police on a well known political activist for exercising his First Amendment rights is both illegal and immoral.
All political acts have political consequences and everyone that practices politics understands that when you do the wrong thing your political enemies will hold you accountable to the public. Publically humiliating politicians isn't "nice" but it is dang sure effective. These animals have their foot on our necks and our children's necks so the time for being nice is long gone. If the only thing they respond to is fear of being exposed then that is the way to hammer them until they do the right thing.
Digging into someone's past isn't blackmail nor is it any sort of threat; it is expected, it is good politics to do opposition research on your opponent just like Senator Cliff Branan did against every single person that ever ran against him.
Senator Cliff Branan can feign fear and shock at that email if he wishes but no competent law enforcement officer should allow himself to be used as a political tool to intimidate those attempting to hold politicians accountable for their acts. What these troopers should be doing instead is going after Branan and the other Senate leaders for holding up their long overdue pay raise. State troopers are supposed to be doing their job, not harassing and threatening citizens for using their First Amendment rights. When they do their intended job they serve a public purpose, a necessary function of government and they deserve to be paid well.
Give Senator Clifford C Branan a phone call or email and let him know what you think of his jackbooted thugs attempting to intimidate the Tea Party and other Oklahoma citizens.
You can email Senator Clifford C Branan at Branan@oksenate.gov
You can call the Senate switchboard and ask for him by name at (405) 524-0126
Also call your Senator and demand that HB 1412 be taken away from Senator Clifford C Branan and heard immediately and passed. If you don't know who your Senator is visit this link and insert your address into the search form to find out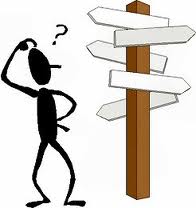 Another Email to the Sooner Tea Party
These emails are instructive to us because they show us how we are being viewed in the community and they act as FAQ suggestions. Our message can be fine tuned if we listen to what the people say is important because if one person is thinking something then a lot of peole might well be thinking the same thing..
T Party: I have one request: From now on differentiate between Federal and State legislation. Your last email was real confusing as to who all these bozos were!
Xxxxx xxxxxxx, Owasso, OK
Here is our reply:
Sorry about that. if it helps, we almost always focus on state legislation but when we do a congressional story we will mention the appropriate congressman or U.S. Senator.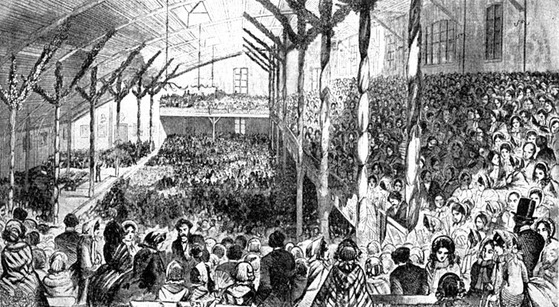 Oklahoma State Republican Convention Set for April 20th
The 2013 Oklahoma Republican Party Convention will be held Saturday, April 20th, at the Magnuson Hotel and Convention Center at 737 South Meridian. The cost is $25.00 but they include a box lunch. One of my pet peeves is how long the conventions drag on and that they don't break for lunch. Their excuse is that many people won't come back after lunch or that it takes two hours out of the day. Four things would fix this problem:
1. make them want to come back by not wasting their time waiting for the credential reports, quit allowing self serving, windbag politicians to beat their drum and bore the delegates to death,
2. Treat all the factions with respect and allow people to be heard.
3. If they sign up as a delegate then leave before it is over then bar them from being a delegate next year.
4. Put a time limit and a defined lunch break on the agenda and stick to it. No speeches allowed until all business is done and everyone has been heard.
You can register online but I would do so before the last week of the event. Be sure and print out your tickets or the confirmation page that the event website sends.
http://2013okgopconvention.eventbrite.com/#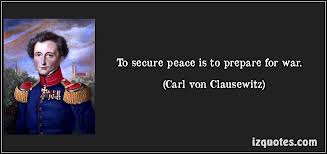 Action Alerts
HB 1021 is the Obama Care nullification bill and it has been transferred to the Senate Appropriations Committee where Senator Clark Jolley is Chairman. Jolley is a huge State Chamber flunky and a totally tool for corporate welfare and for forcing increased government regulations and interference into our lives. His flunkies savaged Paul Blair in the primary last year using lies so he is not deserving of your respect when you call him or his office. Rip him up one side and down the other and leave no doubt that to not hear this bill will make him a political pariah in Oklahoma. Remind the jerk that he will one day leave office and by then his name will be infamous on the internet if he betrays his citizens.
Light his sorry *ss up with phone calls and emails: Sen. Jolley ((405) 521-5622, jolley@oksenate.gov)
The bill had been delegated to Senator A. J. Griffin in the Rules Committee but Griffin appears to have refused to do Senate leadership's dirty work so the bill was re assigned.
HB 1412, the nullification bill against Agenda 21. We have already discussed this bill at length last week and Senator Clifford C. Branam's refusal to allow the bill to get an up or down vote.
HB 2021, the Oklahoma Firearms Freedom Act which is nothing more than a challenge to the federal government to keep out of intra state commerce. This bill also was transferred out of the Rules Committee and is now in the Public Safety Committee. Senator Barrington is the Chairman and can be reached at (405.521.5563, barrington@oksenate.gov). Remember that he isn't a conservative, he voted for that Senate bill that jacked up filing fees so hammer him without mercy when you call. Here are the emails for the entire committee:
barrington@oksenate.gov, david@oksenate.gov, boggs@oksenate.gov, brecheen@oksenate.gov, holt@oksenate.gov , shaw@oksenate.gov, shortey@oksenate.gov
The email addresses in green are those who voted against raising the filing fees and the ones in red are the liberal/progressive Republicans that voted to raise filing fees to keep citizens from filing for office so they are the ones that are most likely to vote against HB2021. Email them accordingly, praise the good guys, hammer the bad guys.

There are some general things that need done as well when you contact your state senator and state representative. Remind them that there will be no new bond issues again this year. Tell them to fund the Capitol repair out of existing income. Remind them that the American Indian Cultural Center is not to be funded, ever…. Tell them that Oklahoma has billions of dollars in state dept that currently sucks over 200 million dollars a year out of our budget. Pay those billions of dollars in dept off, then properly fund the pensions or cut back the benefits to make the pensions sustainable. My own senator, Kyle Loveless has drunk the Chamber of Commerce Kool-Aid and is now supporting the American Indian Cultural Center. The dang thing isn't self sustainable even if it is completed, it can't bring in enough visitors or money to pay for its operating costs much less pay off any bonds.
And does anyone wonder why the Indian tribes are refusing to support this boondoggle? You think they want visitors lining the pockets of Oklahoma City and Bricktown or do you think they would prefer those visitors to come to their own existing cultural centers and casinos?
Bottom line is that previous legislators have poured money down a rat hole. It was spent for inflated construction costs and repairing the mess as it sets there rusting.
Loveless is going to find himself a one term wonder if he doesn't wise up on this corporate welfare rat hole business. He claims to be a conservative while violating the GOP Party Platform. Someone will run against him and when they do we will support them.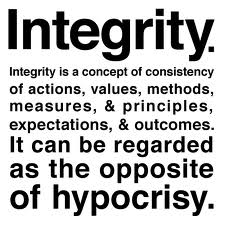 Tulsa Republicans Men's Club Meeting April 10th
Oh, these guys are great! At their March meeting they had Larry Pratt and another pro 2nd Amendment speaker that brought an over flow crowd estimated to be in excess of 400 people. They had enough food but people had no place to sit so many left. Those that did stay were quite vocal in their condemnation of Senator Coburn and Inhofe's wavering on the Senate gun bill. I heard multiple reports of Senator Coburn being cursed by meeting participants for daring to suggest brokering a compromise.
Their next meeting is on Wednesday April 10th at 11:30 am. The location is the Hibachi Grill at 74th and Memorial in Tulsa.
Here is their face book page with more info on the speakers for the event. We highly recommend supporting this group as they are real Republicans.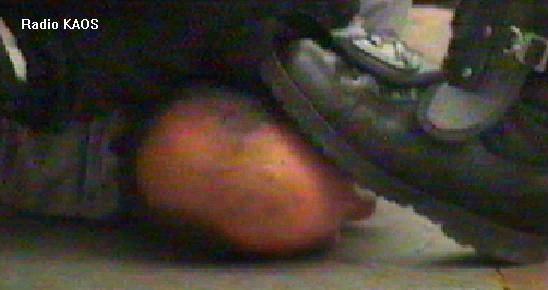 Colorado Poised to Allow Federal Agents to
Bypass the Authority of the County Sheriff
We don't generally pass along out of state items but this storythis story on Colorado stripping their county sheriff's power to restrict federal officials from arresting people is very serious.
It seems that the Obama administration is preparing for war against Americans. Now that is a very inflammatory statement for sure but when you add up all the truly strange actions the past few years, the massive purchase of billions of rounds of hollow point ammo that had the side effect of drying up the ammo supply due to hoarding by fearful citizens, the building of massive FEMA camps, the purchase of vast quantities of body bags and containers, and the insistence of keeping the NDAA power to arrest Americans without warrants based on a vague "assistance" to our enemies or the enemies of our allies all point to something truly evil being planned.