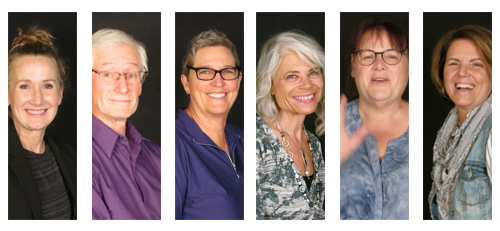 If you're craving community
, come enjoy an evening of real, true stories with Urban Tellers® Emily Fincher, Roland Jarka, Kathy Gillis, Beth Weissman, Debz Briske and Sally Berg. Hosted by Portland Story Theater founders Lynne Duddy and Lawrence Howard.
This Urban Tellers® promises to be a great evening of live storytelling! The theme that has emerged draws from the work of Ram Dass: "Be Here Now." The stories you'll hear speak to our acceptance of the way things are and the way things go. It's only when we accept life as it is that we can be present in the moment.
Come early when the doors open at 6 p.m. and buy dinner! Enjoy delicious food from the renowned Broder Söder. This specially crafted performance menu offers some great choices like lefse wrap, sandwiches, salads and soup! Or simply enjoy a glass of wine or have a beer. Settle in and hear some amazing new stories from our wonderful storytellers starting at 7 p.m.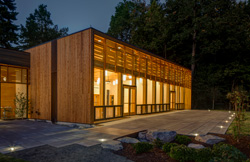 Nordia House is easy to get to and there is lots of free, off-street parking! The venue is located at 8800 SW Oleson Road and is completely accessible.
View a map and directions
.
NOTE: You may purchase your tickets (which includes all fees) online in advance or at the door for $20 unless you are a Nordic Northwest (NNW) member. Only NNW Members qualify for the $15 tickets. Thank you for your kind understanding.
[
You Can Join NNW Today!
]
All shows 18+
May The Narrative Be With You!®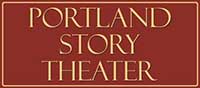 Portland Story Theater is generously supported by people like you -- our individual supporters -- along with The McIvor Family Charitable Fund; Ronni Lacroute; Tonkon Torp; Diane Ponti and Ward Greene; John Moe; Polk Family Charitable Fund; Dana and Steve Dennis; members of the Portland Story Theater Board, Founding Circle, and Narrative Network, as well as by the Oregon Community Foundation; The Collins Foundation; James F. and Marion L. Miller Foundation; Meyer Memorial Trust; The Kinsman Foundation; The Autzen Foundation;
NW Natural Gas; and
The Oregon Cultural Trust.
Portland Story Theater is a 501c(3) nonprofit organization.
Your donation to Portland Story Theater is tax deductible within the limits of the law.
Thank you!