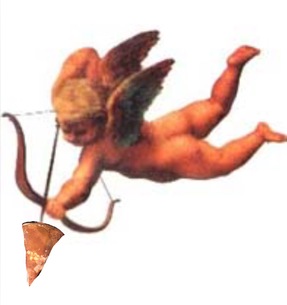 Valentine's Day Crepe-love
Though our concept is more fast-casual than fancy,  our "French fare with flair" is prepared with love and can make even the hard-hearted swoon.  Imagine gazing adoringly at your beloved over La Sweet Complete; presenting the apple of your eye with La Apple Pie; fawning over your fairest one with La Foster...We hope you'll join us with whomever you love this Tuesday and let things get delicious!
That's right!  Should you be so inclined, all wine by the glass, pitcher or bottle, as well as our beer and cider, will all be half-priced with your purchase of a crepe!  Now's the time to try something from our liminted but lovely selection with someone you love!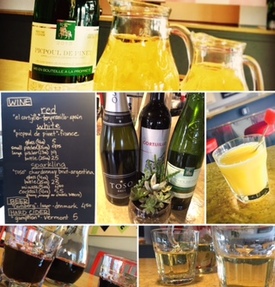 More moving crepe news...
If you remember, a couple of newsletters ago, we were bemoaning the "unintentended consternation" engendered by our address mismatch.  Well, apparently our lament struck a cord in the universe, and, without prompting, the address has been legally recitified to a much more logical reflection of our location! Now, we hope you will join us for a meal or snack at our "new" location, 100 SW Main St, Suite 4!  Your smartphone will thank you!
Sweet Superbowl '17 memories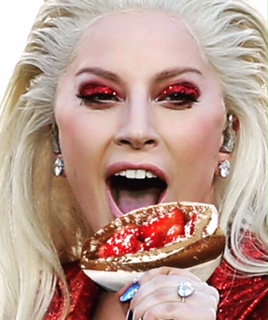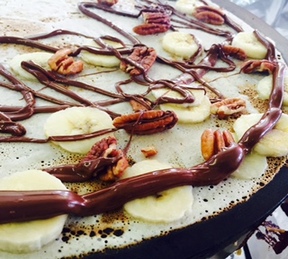 Oh yeah, we've got your GF!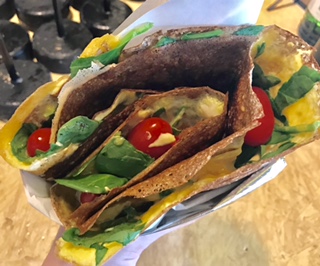 Tangy, flavorful, light and healthy, La Centrale is a sleeper but a favorite of those in the know.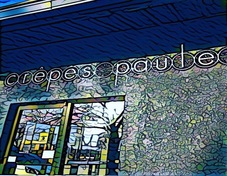 100 SW 8th St,
Suite 4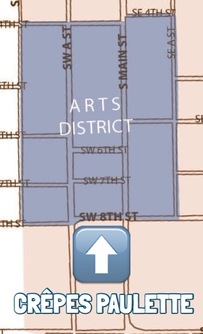 CP AT THE PLAZA:
(foodtruck)

213 NE A Street
*
watch for possible weather-related closure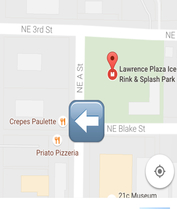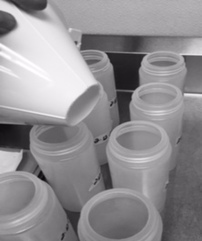 Custom-made kitchen solutions bring us so much unbridled joy!  Like cutting a funnel to the exact right size to fit into your squeeze bottle.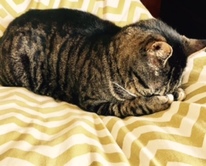 When we're closed at CP