This Week at the Richmond Memorial Library                              April 5, 2021

It's finally here! April 4-10, 2021 is National Library Week and we wanted to go all out to celebrate this year. In addition to all the fun programs we've packed into the week (for additional information, see below), we will have giveaways all week long. Adults and teens can pick up an origami bookmark and we have squishy animals for kids (due to their size, these are recommended for ages 3+). We will also hand out coloring pages and a word search puzzle designed by the American Library Association. 
Tuesday, April 6, is National Library Workers Day and the Richmond Memorial Library would like to thank its staff for all of their hard work each and every day. Last month alone, staff helped 596 patrons check out a combined total of 3,891 items. So much of what our staff does has always happened behind the scenes, from organizing programs to ordering professionally reviewed materials and processing these items when they come in (in March alone, 172 new items arrived that needed to be processed so that they could be checked out). Our staff take their jobs home with them and are always thinking about what else they can bring to the library, our patrons, and community. Our library is amazing because our staff is amazing!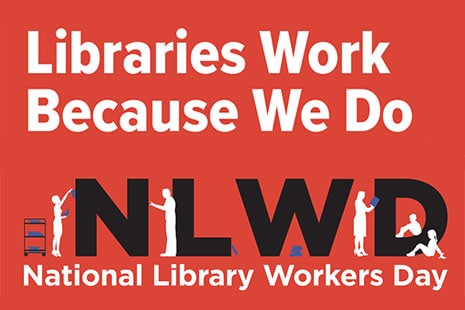 Local Eagle Scout Project Fundraiser
One of our Marlborough residents, Cameron McDonald, is a Boy Scout with Troop 39 who is working on his Eagle Scout rank. His final service project is the creation of a StoryWalk for our library. A StoryWalk is an outdoor experience where people read a story, page by page, along a path. StoryWalks promote reading and encourage a love of the outdoors. Cameron is working very hard to create a semi-permanent display so that the library can swap out stories on a regular (monthly or bimonthly) basis. In order to help pay for the materials he needs to complete the StoryWalk, Cameron has set up a GoFundMe account and has asked us to share it with our library users. If you are interested in supporting Cameron's project, his page can be found by clicking the following link: https://gofund.me/7ad1790f. We are so grateful for Cameron's hard work and we cannot wait for the project to be completed so that we can share it with all of you!
Internet Connection Update/Outage Scheduled
Library services will be limited this Thursday, April 8, from 10 am - approximately 1 pm while work is done on our internet connection. Staff will be in the building and you can still schedule curbside pickup. Staff will be able to checkout materials, but will not be able to look items up in the catalog without the internet or to assist with research questions. Our Morning Book Club will still be held, as staff will host it remotely. We appreciate your patience during this brief outage as it is unavoidable.

Join Ms. Eileen and Ms. Nancy for a very special (and Covid-safe) storytime in Blish Park Pavilion on Wednesday, April 7, at 11:30 am. While this Spring Lunch Bunch program is going to be a lot different from our previous Lunch Bunch programs due to Covid-19 safety precautions, we still plan to have some fun! Best suited for children ages 2-5. Since this is a library sponsored program, masks must be worn and social distancing measures must be followed. Space is very limited. One family/household per picnic table will be allowed. Email richmondprograms@gmail.com or call the library to register. 

Update: This program is almost full! The weather for Wednesday looks great (although we recommend a light coat or sweatshirt/sweater) and Ms. Eileen and Ms. Nancy have shared this clue with us to help get us excited about one of the activities they have planned.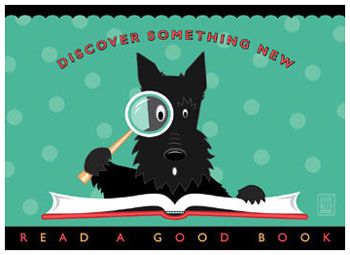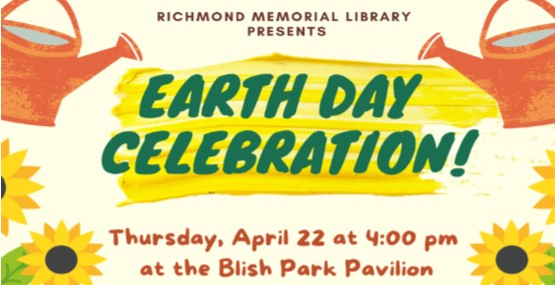 Join us on Thursday, April 22, at 4 pm in the Blish Park Pavilion for an Earth Day Celebration that will include some garden-related craft activities and the chance to plant your own seeds. Local gardener Peg will be available to answer your gardening questions too! Best suited for families with children ages 4-10. Masks must be worn and social distancing measures must be adhered to. Since we will only allow one household per picnic table, registration is required. Email richmondprograms@gmail.com.
Wondering what new materials are available at the Richmond Memorial Library? Check out Wowbrary, an excellent resource that brings browsing to your fingertips. Click on the following link: http://wowbrary.org/nu.aspx?p=4177--GEN&more or scroll down to the bottom of our website and click on Newest Arrivals.

Did you know that you can receive free weekly email alerts from Wowbrary? Discover the latest books, DVDs, and CDs and easily place holds on items you want to read, watch, or listen to! To sign up, go to: http://www.wowbrary.org/signup.aspx.
Ms. Eileen and Ms. Nancy are ready to return (virtually) with some new stories and crafts! Children ages 2-3 can join Ms. Nancy at 10 am on Monday, April 12. Children ages 3-5 can join Ms. Eileen at 10 am on Friday, April 9. Email richmondprograms@gmail.com to register.
Upcoming Adult and Teen Programs...
Richmond Memorial Library is available for Library2Go curbside pickup Mondays through Thursdays from 10 AM to 6 PM and Fridays and Saturdays, 10 AM to 4 PM.  The library building is not open to the public at this time.

We have started to and will continue to host virtual programs for all age groups. Additional information will be found on our website and social media pages, including video tutorials on how to access the virtual formats these programs will be offered in. To register for one of these programs, email the library at richmondprograms@gmail.com.
 


Tuesday, April 6 at 6:30 pm, Tenement Museum Tour: Irish Outsiders: Travel back to 1860s New York to visit Joseph and Bridget Moore, Irish immigrants living with their children at 97 Orchard Street. We'll take a virtual walk through their tenement apartment to understand daily life and discuss the Moore's experiences as Irish New Yorkers. How were they making an Irish home in the heart of the 'Little Germany' neighborhood? What discrimination might they have faced and what opportunities did they have as Irish immigrants? Registration is required as there is a maximum of 30 participants. Email richmondprograms@gmail.com. *This program is FULL.*

Thursday, April 8 at 10 am, Morning Book Club: Our Morning Book Club will be reading

Finding Dorothy

by Elizabeth Letts and discussing it over Zoom. The library has copies of the book available for anyone who would like to read the book. Email richmondprograms@gmail.com to register for the program so that the library can send you the link. 

Thursday, April 8 at 6 pm, A Virtual Tour of Ford's Theatre:

Take an intimate tour of the historic Ford's Theatre in Washington, D.C. In this guided tour, you'll discover the details of the assassination conspiracy and the fate of those involved in the death of Abraham Lincoln. Stops on the tour include: the balcony and orchestra levels of the historic theatre; entrance to the President's Box, where Booth waited to shoot the president; the historic stage, where you can see the theatre from an actor's perspective; and the back alley, where you can follow Booth's escape route. There is a limit of 20 participants. Email richmondprograms@gmail.com to register.



Thursday, April 15 at 7 pm, Wadsworth Atheneum from Ancient to Contemporary:

Enjoy a virtual presentation and discussion of selected works from the Wadsworth Atheneum, a Connecticut art gallery gem, led by Christi Moraga. The program will demonstrate the breadth of the collection from ancient to contemporary artwork with an example from the major art movements including Renaissance, Romanticism, and Impressionism. Email richmondprograms@gmail.com to register.





***Accessibility at RML: The library does not have an elevator. If you need full accomodation, please contact Library Director Aubrey Muscaro at 860-295-6210 or amuscaro@richmondlibrary.info prior to the event (one week preferred) so we can find an alernate space. The meeting room is located on the second floor.

+++Denotes registration required. Please call the library at 860-295-6210 or email us at richmondprograms@gmail.com