VIDEO ACT AMENDMENT COMES INTO FORCE…
…AND BBFC EXPLAINS ITS 12
SPEED MOVES OUT QUICKLY
PIRATE LOSES APPEAL
POLICE TARGET PIRATE SITES WITH ADS
LIONSGATE AND STUDIOCANAL SPRING INTO ACTION…
IT'S A SIN
ANOTHER RAID…
LOCKE UP YOUR DAUGHTERS
FINS TURN OUT NICE FOR KALEIDOSCOPE
OTWAY FLICK NOT A FAILURE
MANGA COMES OUT OF ITS SHELL
DOCTOR HEADS FOR BIG SCREEN, PLUGS DVD
---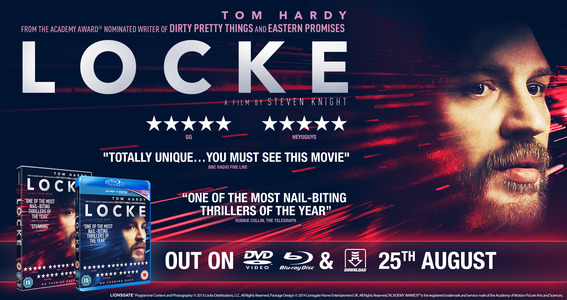 ---
If you can't read this newsletter or see the ads, please click
here
It Was A Good Week For… Loads going on at Lionsgate, see below for plenty of activity…
It Was A Bad Week For… Websites being sued by Lionsgate for sharing The Expendables 3…
And lo, it came to pass: the amendment to the Video Recordings Act is now on the statute books, with the legislation coming into effect on October 1. As stated here previously, it is intended to strike against raunchy pop videos - music DVDs and Blu-rays will be forced to apply for BBFC classification if it is likely to be a 12 certificate or above. According to an official statement: "From October 1 2014 companies that plan to either release or distribute music videos in physical format in the UK will be required to first submit these to the British Board of Film Classification (BBFC) for certification where they are deemed to contain any content that may be unsuitable for children – i.e. if it is judged that the content would typically attract an age rating of 12, 15, 18 or R18. Videos with content considered suitable for children under 12 years of age remain exempted from this process." As we've noted here, one of the potential downsides of this amendment is the effect it could have on labels putting together documentaries to accompany their releases, such as Making Ofs. All these elements will now have to be classified, which looks as if it could significantly up the cost for the independents. Nucleus Films' Marc Morris is looking at ways of offsetting the potential cost to the independent sector by getting reduced rates from the BBFC. To find out more, get in touch via Tim at The Raygun.
Sticking with the BBFC and it's interesting to note, while perusing its annual report (more on this on our website soon)that the 12 certificate is now the biggest at cinemas, while it's closing the gap on home entertainment too. So it's as good a time as any for the BBFC to launch a new cinema advert explaining what the certificate means and reminding the parents to check BBFCInsight for more information about what's in any given 12 cert film. BBFC director David Cooke said: "The 12A certificate is twelve years old this year and is still our newest age rating. We want to remind parents that the certificate was designed to help them decide if a film at the 12 level is suitable for their child. Children develop at different rates and while one child may understand the issues in a particular 12A film, another child may find the film distressing. Parents can use the detailed BBFCinsight we provide for every film we classify to see if a 12A film is suitable for their child." BBFC head of education Lucy Brett added: "So far this year we've visited over 4700 students, primary school children, cinemagoers and adult learners through our outreach programme. In general we find that children and teenagers are more confident about the meaning of 12A than our adult audiences. We hope our new 12A advert will allow many more to be confident in making informed choices about the 12A films they and their families watch. No two 12A films are the same and no two children are the same, which is why BBFCinsight is designed to help parents find a good film fit for their child."

---
---
More on Need For Speed, eOne's Aaron Paul starrer which has wowed the trade by speeding off into the distance, with its sales now into the six figure mark. We've been spotting the digital ad above the underpass along the Euston Road, one of London's busiest spots, over the past few days, just one of the elements that has helped the eOne title along the way. Commenting on its success, the company's Tim Westbey said: "
We were very pleased with the response to the Supercar convoy, from both the public and media. Highlights included regional press and radio coverage of our photo calls in Albert Docks (Liverpool), Media City (Manchester) and the M6 Toll Road (Birmingham & midlands) before the culmination at Tower Bridge where 20 supercars entertained the fans, with coverage following in Metro. Throughout the two days, wherever we went the cars proved to be star attractions.It was a great way to mark the release of Need for Speed and contributed to a successful campaign and a very strong result."
Pity the poor pirate: convicted pirate James Sinclair has failed in a bid to get his confiscation order reduced. the 61-year-old Peterborough man and his son, Robert Sinclair, were given one year suspended sentences two years ago, he was also ordered to pay back £41,000 to authorities after the court heard it was one of the largest pirate enterprises officers had ever seen, taking in films, games and music. He went right to the appeal court, bleating that he was going to have to sell his home and his wife has agoraphobia, the stress could lead to a breakdown. The appeal court ruled that there was no basis for his claim and that the sentencing judge had already taken that into account.
Also from the world of anti-piracy and the specialist force at the City of London police HQ, the Police Intellectual Property Crime Unit, aka PIPCU, has unveiled the latest phase of its ongoing Operation Creative campaign. It has put together its own ads which will, with the help of a company called Project Sunblock, appear on copyright infringing websites. They will warn whoever's visiting the site that it is under investigation, and try and direct them to legitimate sites. The ads will only appear once PIPCU is convinced it is illegal and after its discussions with the site owners have fallen through. Head of PIPCU, DCI Andy Fyfe said: "This new initiative is another step forward for the unit in tackling IP crime and disrupting criminal profits. Copyright infringing websites are making huge sums of money though advert placement, therefore disrupting advertising on these sites is crucial and this is why it is an integral part of Operation Creative. This work also helps us to protect consumers. When adverts from well known brands appear on illegal websites, they lend them a look of legitimacy and inadvertently fool consumers into thinking the site is authentic." Project Sunblock cel Duncan Trigg said: "Protecting brands online is at the heart of what we do, so we're delighted to be selected to help the police tackle online piracy and bring about a safer marketplace for advertisers in the UK. Without realising it, advertisers are allowing their brands to be associated with illegal sites, and regrettably, this happens more often than it should. But each time it does, brands are effectively putting money in the back pocket of criminals. As advertisers funnel more money into online spend, initiatives like this are crucial to safeguarding their brands as well as their budget."
---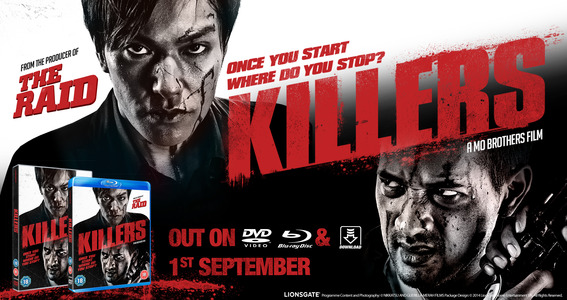 ---
It's busy days for Lionsgate, with not only its own current releases but also with a brace of big theatrical releases on the way. And the latter are keeping its home entertainment team even busier, thanks to ambitious drafting around both The Expendables franchise and Sin City. In the case of the former, with the third film opening shortly, Lionsgate has teamed up with Studiocanal, its partner in Elevation Sales, to push its Action Legends campaign. It's the fifth such campaign, the third using the Sylvester Stallone and other legends' franchise as its focal point. Commenting on the activity, Lionsgate's Dan Gilson said: "Our Action Legends campaign is in its fifth year, and we've collaborated closely with our theatrical colleagues to deliver a muscular media campaign with joint Expendables 3 and Action Legends creative. Once again we've enjoyed exceptional support from retail and we're all set up for an explosive result with both Lionsgate and Studiocanal's excellent range of action films." Mikey Ellis added: "It's great to see our perennial campaign continuing with such strong support across the trade and thanks to Lionsgate and being able to tie it in with the much anticipated theatrical release of Expendables 3 it enables us to highlight quality action titles, such as catalogue classics Terminator 2 and the Rambo franchise as well as more recent titles such as End of Watch and Rush."
Lionsgate is also putting together solus activity for the Frank Miller and Robert Rodriguez Sin City, with the forthcoming Sin City: A Dame To Kill For due at cinemas shortly. Commenting on these plans, Lionsgate's Dan Gilson said: "We're running an innovative in-pack offer where purchasers of the first Sin City film get two cinema tickets for Sin City 2: A Dame To Kill For for the price of one. This has been really well received by retail and - alongside the superb theatrical marketing campaign - we are looking forward to seeing strong sales for the original SKU."
---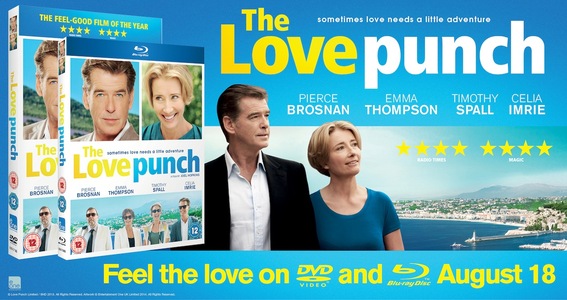 ---
As noted here previously, The Raid 2 is almost upon us (it's due August 11, and we'll have more on the history of this franchise and its UK success on our website shortly), but the Raid-related action continues with the release from Lionsgate of Killers, due a few weeks later on September 1 and proudly claiming to being from the same team as the Indonesian auctioneer. Commenting on its release, the company's Beth Hall said: "This is the latest nail-biting, provocative thriller from the makers of The Raid - Killers is due for release on September 1. We have originated impactful and eye catching artwork to ensure a real level of stand out on shelf, and have lined up an exhilarating marketing campaign to match. Strong digital activity showcasing the tense content, as well as carefully targeted press ads will ensure we bring this stylish foreign language thriller to a mainstream audience."
Regular readers might recall Lionsgate teaming up with Empire for the release of Icon's Only God Forgives, encouraging readers to design their own Steelbook design for the film. Well, it's working with the magazine again for forthcoming release Locke. And instead of appealing to would-be designers, it's now focusing in budding writers, getting them to write the next phone call that the star of the film Tom Hardy makes. Commenting on this and other marketing elements, Lionsgate's Claire Richardson said: "With fan favourite Tom Hardy being the focus of the film, he is also the main focus of our media activity for Locke. We are running strong press and online activity, which will highlight the key cast and great reviews that were achieved at theatrical. The unique nature of this film also lends itself to some unique PR activity, which consists of fan-made content competitions such as the 'write Locke's next phone call' competition with Empire and a bumper sticker design competition with Little White Lies. We are also involving writer and director Steven Knight in our competition and PR activity with interviews. We are also aiming for strong standout in store with eye-catching artwork creatives for both the DVD and Blu-ray release."
It's been another Sharknado week, with the sequel airing on the Syfy channel and once again becoming an Internet sensation, trending on Twitter in the US and UK. An it's also a timely opportunity for Kaleidoscope to announce that it has picked up the rights to the film, which could well become a stocking filler for the army of fans who've been swayed by the film's low budget charm. Commenting on the release, Kaleidoscope's Spencer Pollard said: "We are super excited to be bringing Sharknado 2 to UK shelves later this year. The film is trending on Twitter and is one of the most hotly anticipated sequels of the year."
---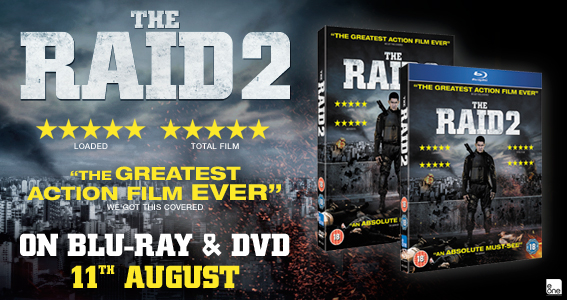 ---
With the Q4 line-up increasingly taking shape - Godzilla being the latest film to get an official date announcement recently (October 27) – it's good to see independents still releasing exciting programming too. Take, for example, Odeon Entertainment, which has just announced a most intriguing product due out later this year. It has picked up the UK rights to Otway The Movie, a film chronicling the life of the the man who, as the film's full title says, is Rock And Roll's Greatest Failure, John Otway. He of course had a hit with Really Free and then had to wait 25 years for another single to chart. The film is due on September 29, on Blu-ray, DVD and digital platforms, with Otway making an appearance at HMV during the day ahead of a gig in Leicester Square in London's West End in the evening to promote the release. Odeon md Alan Byron said: "It's a brilliant self-effacing story that will appeal to both John's fan base and those who love human- interest stories." Ever self-deprecating, Otway himself said: "When I landed on my testicles during prime-time TV all those years ago, little did I realise that this would be my career-defining moment."
The annual San Diego Comic Con has, in case you hadn't noticed, taken place and representatives from Manga's UK arm have been regular attendees out there for the past year or two. And the company used the event to effectively launch its anniversary release of anime classic Ghost In The Shell - a 25th anniversary edition is due out on September 29 on Blu-ray in a limited edition Steelbook, just after a theatrical re-issue at Picturehouse cinemas. It enlisted the help of the people at Mondo, those smart folk who make gorgeous limited edition posters. Manga's Jerome Mazandarani said: "I wanted to make some type of splash announcement at San Diego Comic Con to make out release into an international event on a very limited budget. I'm a huge fan of Mondo, the Alamo Drafthouse affiliated gallery based in Austin, Texas. Mondo work with some of the world's most gifted comic artists, illustrators and designers to make original movie posters for genre classics as well as brand new studio event releases like Guardians of the Galaxy. Every poster Mondo launches is an exclusive, limited to a run of 300 posters, each one individually numbered and signed by the artist. Despite their exclusivity, very Mondo poster release is treated as a mini-event by film bloggers and fans around the world. Mondo's PR ran an exclusive story with www.io9.com<http://www.io9.com> and by lunch time the poster and our Blu-ray street date announcement had gone viral and appeared on most key movie news blogs. I am incredibly happy with how the poster campaign turned out." Oh, and he adds: "Please don't ask me for one."
Meanwhile, Jerome Mazandarani has gone into a bit more detail about both this and San Diego Comic Con itself, with thoughts on what was big at this year's event. His thoughts will be on our website soon…
Also starting an impressive campaign this week was BBC Worldwide and Peter Capaldi, pushing the latter's incarnation of Doctor Who, with the Timelord's latest adventures due on our screens later ion August. After last year's hugely successful 50th anniversary celebrations, which saw the BBC's broadcast and commercial arms working side-by-side to maximise the opportunities, the two are working closely together again. The series premiere on August 23 will not only be aired on TV screens, but also in an exclusive cinema event in London's Leicester Square. Not only will it feature the debut episode, there'll also be a Q&A with talent, which will in turn be beamed around the UK to other cinemas. And there also promises to be a five minute preview of a forthcoming Doctor Who home entertainment release. No further details of the DVD title concerned have been released, but we reckon it'll be September's 50th Anniversary Edition. Commenting on the event, live events director Stephen Davies said: "Following the tremendous success of the 50th anniversary screenings, this is another wonderful opportunities for fans to get together to celebrate another major milestone and enjoy the amazing opening episode of the Peter Capaldi era on the big screen".
---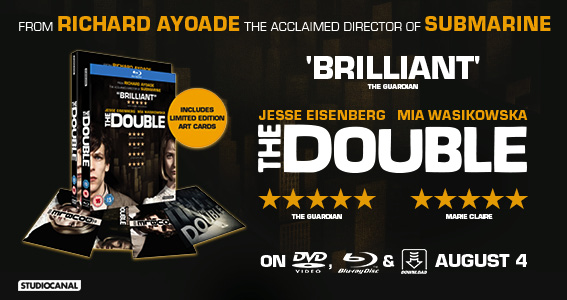 ---
QUOTE OF THE WEEK
"… Each of them have unlawfully distributed, reproduced, performed and otherwise exploited copies of the stolen film to users in the United States (and elsewhere) and have used Internet Service Providers located in California and/or elsewhere in the United States to carry out their unlawful activities alleged herein. Defendants have willfully, intentionally and maliciously distributed, reproduced, performed and otherwise exploited the film without Lionsgate's authorization, consent or approval and in violation of Lionsgate's exclusive rights under the Copyright Act."
Lionsgate's lawsuit issued against 10 websites where users could illegally download The Expendables 3 from…
Dawn Of The Planet Of The Apes held off a strong challenge from Hercules to stay atop the UK box office, having taken a total of almost £17 million. The latter took nearly £1.5 million in its opening frame, just ahead of The Purge: Anarchy. Other new entries included Earth To Echo (£618,379), Kick (£239,850) and House Of Magic (£223,047).
Talking of Apes, Fox is so pleased with director Matt Reeves's work on the film it has signed him to a long term deal at the studio. Its his third film, after Cloverfield and the Let Me In remake, he;d already signed up to direct the next in the series…
More monkeys, albeit in a far bigger scale. And emanating from San Diego Comic Con was the news that Legendary is not only planning a sequel or two for Godzilla, but is also planning a King Kong prequel entitled Skull Island. It is tapping Joe Cornish, he of Adam and Joe and Attack The Block fame, to helm the film.
And it's interesting that Mike Tyson, himself something of a wannabe thespian, following his turns in the likes of The Hangover, is to be the subject of a biopic. Although rather than having the former heavyweight play himself, Jamie Foxx ill be taking the role of the controversial figure… Might be easier to give it a bad review if it's not big bad Mike himself…
In a busy week for trailers post-San Diego Comic Con, this is arguably the best…
And here's another - new Hobbit shenanigans…
Oh blimey, Christopher Nolan's new one has been talked about loads too…
Daniel Radcliffe's latest…
Sin City red band action…
http://youtu.be/jDW3r-yIKHU
To subscribe to The Raygun newsletter, please email info@theraygun.co.uk
with subscribe in the subject matter
To unsubscribe, email info@theraygun.co.uk with unsubscribe in the subject
For editorial or advertising queries, contact tim@theraygun.co.uk