KINGDOM STILL REIGNS
BREXIT WON'T PROTECT INDUSTRY FROM NEW RULES…
…UK MUST STAY INTERNATIONAL
ESCAPE TO SOHO
CRIMES DOES PAY
KIN MARVELLOUS
MUBI'S "WATERSHED YEAR"
SKYSCRAPER SET TO CLIMB FURTHER
GNOME ENTERTAINMENT
PREMIER LEAGUE
ANOTHER FINE TRAILER
FACT PURSUES
QUOTES OF THE WEEK
TRAILERS OF THE WEEK
---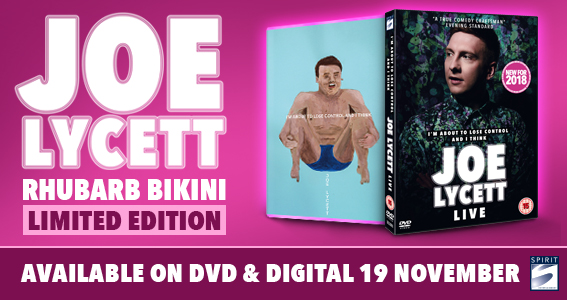 ---
If you can't read this newsletter or see the ads, please click here. We've been away for a few days for half term, hence the late running…
It was a good week for… Dinosaurs still ruling the world…
It was a bad week for… Dodgy box trader forced to hand over more than £13,000 of his ill-gotten gains…
It's the second week of the new-look Official Charts Company's film chart, the industry-backed new initiative aimed at spreading the word about releases, both physical and download, and letting the consumer know about current releases, and Jurassic World's latest instalment, Fallen Kingdom, is still at number one. The Sunday to Sunday chart to the end of November 11 sees Chris Pratt and the prehistoric creatures still reigning, with the physical sales joining downloads for the second week of the film's release, helping it shift 250,000 units across different formats in the seven days from November 5. It helped it fight off a challenge from returning superhero family The Incredibles, whose second film, Incredibles 2, was a new entry at number two on download sales alone (the physical SKUs joined the digital sales on November 12 and will figure next week), with another new entry during a digital exclusive window at number three in the shape of Dwayne Johnson's latest action spectacular Skyscraper (see below for more). The ubiquitous Greatest Showman is at number four, followed by two drafting titles – The Grinch at number five (the Jim Carrey flick has now topped the 3 million mark in terms of sales) and the first Fantastic Beasts And Where To Find Them at number six. The top 10 is rounded out by Solo at seven, Sicario 2 at eight, Avengers: Infinity War (nine) and Ocean's 8 (10).
It's been a week when Brexit has totally dominated the headlines, and the industry has this week been told that despite the impending departure from the EU – when and if it happens – the UK trade needs to keep in close contact with its European counterparts. And legislation and decisions made in Brussels will still have a huge effect on our industry. That's the message from senior consultants and lobbyists in the UK and from the International Video Federation, which is celebrating its 30th anniversary this year. The Raygun spoke to both BASE public affairs consultant Lavinia Carey and the IVF's legal counsel, Charlotte Lund Thomsen to mark the anniversary, asking them about Brexit, among other things. Carey said: "It is not widely appreciated that the UK's departure from the EU will not exempt the British video industry from the effects of future regulation and legislation. Co-production deals, employment of overseas talent and skills, cross-border enforcement, importation of manufactured discs and licensing of overseas territories will continue to be subject to EU law. This makes the BASE and DEGE's membership of the IVF as vital as ever. Since the IVF has long enjoyed mutual respect and cooperation amongst its membership, which has never exclusively represented EU member states, British video distributors can only benefit from remaining part of an international body devoted to video industry matters."
And for its part, the International Video Federation has promised to defend the home entertainment business even in a post-Brexit world. Charlotte Lund Thomsen said: "We expect to see political changes in many European countries over the coming years, as well as a new European Commission and a new European Parliament taking up residence in Brussels. This makes for new political agendas and priorities. Brexit will certainly add to our collective workload. Nevertheless, we are well placed with our long-standing international cooperation and network in the IVF and membership, including BASE and DEGE, to continue to defend the home entertainment sector's business and legal interests. Our sector makes an important contribution to the European economy and employment and we will continue to promote the best business environment for creativity, high technical quality and good value, access and choice for our audiences." And, she added, it's imperative for the British business to continue to work closely with its European and international counterparts. Lund Thomsen noted: "As the UK and wider European industry is so closely interlinked both creatively and on the business side, we consider it imperative to continue and even reinforce our cooperation within the IVF, including with BASE, DEGE and other national associations. No market is isolated from the increasing internationalisation of technological, political and legal developments – international cooperation is therefore only increasing in importance." The full interview will be up on our website soon…
---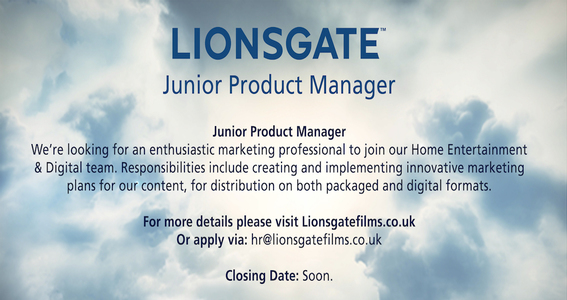 ---
To the Prince Charles Cinema off Leicester Square, and a special screening of the next instalment in Studiocanal's ongoing John Carpenter restorations, with the company showing off its impressive 4K work on Escape From New York, which is due as a special edition release alongside Prince Of Darkness on November 26 on the back of a theatrical release for Escape… on November 22. We've already written plenty about the company's exemplary work with the quartet of the maestro's films, suffice to say, that this latest 4K version looks sumptuous, bringing the film to life once more. We'll leave the final words to Kim Newman, cult film and horror scholar, who introduced the film, alongside a Kurt Russell lookalike. He said: "I grew up with John Carpenter's films, seeing them as they came out. I watched it again to write an essay for the wonderful special edition you're all going to buy, and it says something about the film that I'm here to watch it again less than a month later." And of the Carpenter free keyrings and postcard sets given out to press and others attending, Newman added: "You'll be able to put your kids through college [on the proceeds of these], if there are colleges in this incredible dystopian future."
To the West End where Warner was showing off the latest adventure from JK Rowling, the second in the ongoing Fantastic Beasts And Where To Find Them franchise, The Crimes Of Grindelwald. It was part of a flurry of activity as the film opened at UK cinemas, with a massive UK premiere and accompanying press tour from the key talent involved in the film. And as well as doing the usual rounds of publicity – the film has been all over media this week – Eddie Redmayne and co, most notably co-star Ezra Miller, the darling of the media this week, have also been turning up unannounced to screenings. There they were in the multimedia event on Wednesday night, after which they headed to the BFI IMAX on the South Bank to wow fans who were at a double bill of the new film and the first Fantastic Beasts outing. The publicity surrounding the second instalment's theatrical release has given a boost to the first film's home entertainment formats too, boosting it to number six in this week's Official Charts Company's film chart. Our junior correspondent give the film a full five stars, while other reviews were just as glowing. Here's IGN.com on the film, it said: "This richly layered story is brimming with colourful new creatures, stunning visual effects, and enough intriguing storylines to fuel the final three entries. Rowling's screenwriting success here is bolstered by her continued collaboration with David Yates - director of six Potterverse films - whose skill behind the camera brings her words to life with a distinct visual flair. The Crimes Of Grindelwald is another strong entry in J.K. Rowling's Wizarding World saga. Rowling has improved upon the first Fantastic Beasts film by fleshing out her characters in a way that's engaging, though not everybody receives as much attention. Both Johnny Depp and Eddie Redmayne are - forgive the pun - fantastic in their respective roles."
Thursday night saw a launch of a different kind, as Lionsgate joined in the fun to help launch its forthcoming sci-fi movie Kin, due for physical release on December 26 and out as a digital title now. For it partnered with, among others, Signature Brewery, for the event, which included the launch of a new Mogwai-themed beer – the post-rockers provide the soundtrack for the film. Mogwai frontman Stuart Braithwaite was on hand to serve the first pint and DJ, while there were signed Kin soundtrack prints for the first 50 people to arrive. Commenting on the event, Lionsgate's Eileen Tracey said: "From the producers of Stranger Things, Kin is an action sci-fi with an all-star cast and a stunning soundtrack by Scottish post-rock band Mogwai. To celebrate the release, Lionsgate partnered with Signature Brewery's Tap Room to hold a launch event for Kin and Mogwai's brand new beer. The band's frontman Stuart Braithwaite came down from Glasgow to pull the first pint and play a DJ set. The turnout was excellent, with the first 50 attendees receiving a signed Mogwai Soundtrack print. We saw the event as a great way to drive awareness of Kin outside of our main marketing campaign aimed at the sci-fi audience."
---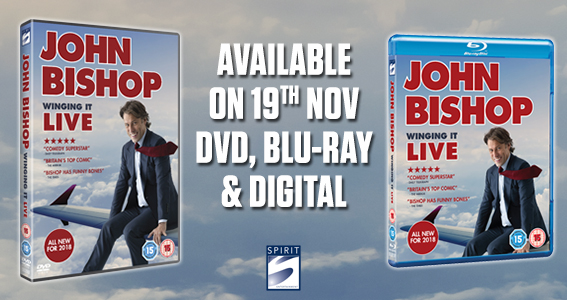 ---
This weekend sees MUBI's biggest signifier of intent as the curated subscription video on demand service launches Suspiria at cinemas. Luca Guadagino's new take on the horror classic was one of the biggest hits of London Film Festival, and with the marketing firmly in place, it's looking good for the film and its subsequent arrival as one of Mubi's 30 titles added daily. So it's high time we got an update from the service. Here's MUBI's Jon Barrenechea talking about its current activity. He said: "2018 has been a watershed year for MUBI. The scope of what MUBI provides has grown dramatically this year, with the expansion of our in-house Acquisitions and Theatrical Marketing departments reflecting our ambition to expand our offering. The launch of initiatives such as MUBI Go in the UK and our Film Schools Project, which has gifted MUBI service subscriptions to Film students and teachers across the globe, continues our mission to celebrate cinema across all platforms. Our eagerly awaited UK theatrical release of Luca Guadagnino's extraordinary Suspiria on November 16, following the UK premiere at the BFI London Film Festival, has press already revelling in the film's spellbinding mysteries. MUBI has also taken its first steps into film production by partnering with Martin Scorsese's Sikelia & RT Features on the recently wrapped film project Port Authority, and our ambitious theatrical distribution plans for next year include the release of Under The Silver Lake starring Andrew Garfield, Josephine Decker's intoxicating and acclaimed film Madeline's Madeline and the award-winning Border based on the work of Let The Right One In writer John Ajvide Lindqvist. As a streaming service, we have seen filmmakers such as Lynne Ramsay and Paul Schrader curate seasons of films which inspire them, and working with distributors including Studiocanal has further enhanced our library of films. We continue to embrace the legacy of projected film with plans to open a cinema of our own in several major cities over the next two decades. MUBI champions and supports exciting new filmmaking wherever it can."
And back to Skyscraper, which lands on physical formats on Monday November 19 courtesy of Universal, with Dwayne Johnson, aka The Rock, doing what he does best, albeit now with a prosthetic leg too, scaling new heights as he takes on baddies in the titular building. Universal's campaign for the release includes vod, online takeovers and press ads, with PR including talent interviews, exclusive placement of clips and content and a media drop of duct tape. Commenting on the release, Universal's Alicia Cho said: "The Rock is an unstoppable force and we're excited to be delivering another towering example of the non-stop action his fans have come to expect."
Also arriving via Universal on Monday on physical SKUs is Gnomeo And Juliet sequel – and equally daftly named – Sherlock Gnomes. It boasts the involvement of Elton John and songwriting partner Bernie Taupin, with the original voice cast, including Emily Blunt and James McCoy being joined by the likes of Johnny Depp. Marketing includes a TV campaign aimed at parents and families, with spots during the morning shows as well as children's programmes. There's a free colouring sheet with every copy, while activity sheets have gone out to some 100,000 family friendly venues to help promote the release. Commenting on Sherlock Gnomes, Universal's Alicia Cho said: "I love this fun and heart-warming film and especially the London backdrop! The Sherlock Holmes theme and the catchy Elton John soundtrack adds elements that both adults and children will enjoy!"
And on Monday, one of the year's highest profile comedy titles in the shape of League Of Gentlemen arrives courtesy of BBC Studios. The release is a live record of the show they took around the UK earlier this year, to great acclaim and big audiences (it was a sellout, with huge demand for tickets). According to the BBC, the title has strong retail support, with PR and activity throughout November and into December. The organisation said it believes the title will be among the year's comedy biggies, while An Audience With… style event – also sold out – due at the BFI Southbank early in December should add to its profile. And, as one of the quartet's creations, Tubbs Tattsyrup said of the tour: ""I'm so eccited to take my preshus things on tour agen I did a little brown fish!"
---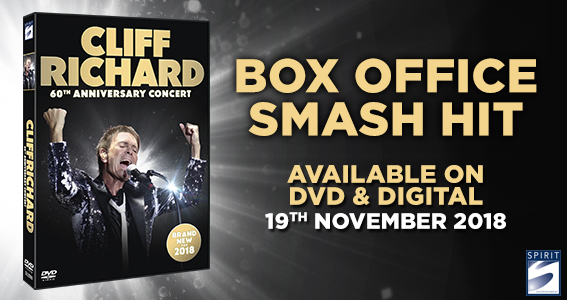 ---
Black Friday is looming large on the horizon, with retailers again expanding the one day into a week or more's worth of activity. Amazon, proudly billing itself as "the home of Black Friday", is chief among them, with a full 10 days' worth of deals. It is also opening a pop-up store in Shoreditch, east London, for four days, including a full 24 hours on Black Friday itself, November 23. ""We know many of our customers are starting to think about Christmas presents, parties and decorations at this time of year and we're excited to offer great deals when shoppers need them most" said Doug Gurr, Country Manager, Amazon.co.uk. "We focus on making shopping as easy and enjoyable for the customer as possible so we hope customers will enjoy the new AR View feature in the app, which uses augmented reality technology to allow shoppers to see selected products in their own home before they decide to buy, just in time for this year's biggest ever Black Friday sale and perfect for kitting out the home before Christmas guests start arriving."
The Industry Trust returned to the fray this week, unveiling a new ad which is now airing in cinemas alongside other outdoor elements. It's the latest entry into its long-running Moments Worth Paying For campaign, pushing the benefits of watching films legally, as they were intended, further directing them to findanyfilm.com. The Trust has teamed up with eOne around its eagerly awaited Stan & Ollie film, with stars John C. Reilly and Steve Coogan talking about watching the film legitimately in a specially filmed clip. Commenting on the initiative, James Gallagher, Senior Marketing Manager, The Industry Trust said: "We couldn't be happier in joining forces with Entertainment One to deliver another unforgettable Moments Worth Paying For trailer. Having comedy icons Steve Coogan and John C. Reilly on board along with their trademark wit and charm, helps spread the message that the biggest stars deserve the biggest screen. It's important that the Moments campaign can be tailored to appeal to all age groups and we hope that this partnership works to highlight that films are best enjoyed in cinemas in the company of friends and family, instead of turning towards piracy. It's a testament to the campaign and it's inspirational message that we're able to continue securing A-list talent in order to inspire audiences to choose official film and TV." Chris Besseling, Head of Marketing – Film, Entertainment One UK added: "Entertainment One remains fully committed to the continued efforts of The Industry Trust to tackle copyright infringement and we are delighted to be collaborating with them again on the release of Stan & Ollie. Working closely with The Trust on its development, we are really pleased to have been able to deliver an exclusive bespoke piece of content for their latest Moments Worth Paying For campaign featuring the film's stars Steve Coogan and John C. Reilly. A funny and very powerful movie that tells the unknown story of the world's greatest comedy duo, this is a perfect partnership that celebrates the heritage and importance of the silver screen experience. We hope that this partnership will work to deliver the Industry Trust's important and inspiring message, highlighting that the magic of the movies is best enjoyed on the big screen together with friends, family and other film lovers."
A repeat offender who has twice been nicked for selling illegally modified set top boxes has been forced to hand over £13,000 after authorities caught up with him. And the Federation Against Copyright Theft and other agencies has warned that people selling devices enabling illegal streaming that they will have assets seized. Billie the Bookie, aka William Marston, of Norwich, was sentenced to 10 months in prison earlier this year and had received a suspended sentence and been ordered to hand over assets two years ago. The Eastern region Special Operations Unit was called in to aid FACT and was this week rewarded with winning back £13,000 from the fraudster's share in a property. Commenting on the case, FACT ceo Kieron Sharp said: "Following on from a sentence of imprisonment in May 2018, William Marston now has to pay back money that he made from his criminal enterprise. Others taking part in illegal streaming and other related criminality should be aware that the penalties for offending encompass the seizing of criminal profits as well as any sentence for the original offence. I would like to thank the officers from the Eastern Region Special Operations Unit for pursuing Marston's criminal assets using proceeds of crime legislation." Nick Bentley Financial Investigation Manager of the ACE team said: "This confiscation order sends a clear message that anyone benefiting from their criminal actions will have those assets stripped from them, as crime will not pay. Through good partnership working between the ACE team and the South-East Regional Confiscation Unit we have recovered assets from another person who has profited from unlawful activity."
And we'll end where we began, with a top 10, although this one, from our friends at Nahuru, is far more snide, as it tracks the most illegally downloaded films for October, giving a unique insight into what those happy to watch pirated films are viewing. And the problems inherent in delaying blockbuster released in different territories were again highlighted. Ant-Man And The Wasp, out on physical formats in October in the US but not until December in the UK after theatrical was delayed on these shores because of the summer World Cup, was the most illegally downloaded film throughout last month according to Nahuru's figures, well ahead of its closest rival, Incredibles 2. Commenting on the figures, Nahuru's Ramy Elmasry said: "Another Marvel film dominates the top of the UK rankings, however this month has seen a a more varied selection of films with the likes of Incredibles 2, Hotel Transylvania 3 and Mamma Mia! Here We Go Again."
---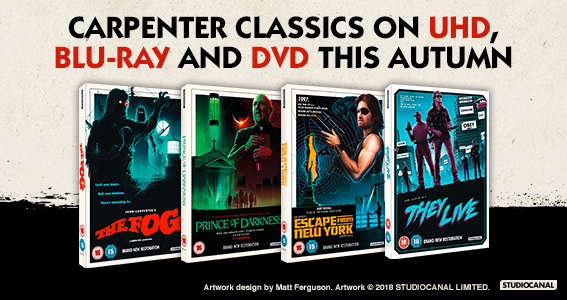 ---
"We are incredibly touched and encouraged by the flood of support we've been receiving since the announcement that FilmStruck will be shutting down on November 29, 2018. Our thanks go out to everyone who signed petitions, wrote letters and newspaper articles, and raised your voices to let the world know how much our mission and these movies matter to you. Well, if you loved the curated programming we've been doing with our friends at FilmStruck, we have good news for you. The Criterion Collection team is going to be carrying on with that mission, launching the Criterion Channel as a freestanding service in spring 2019.
"We've been trying to make something a little different for the past two years—a movie lover's dream streaming service, with smart thematic programming, where the history of cinema can live and breathe, where a new generation of filmmakers and film lovers can explore the classics or revel in rarities, where adventurous cinephiles can champion films that have never gotten their due, and newcomers can easily find guidance from major filmmakers, top scholars, curators, and other experts from all walks of life.
"The Criterion Channel will be picking up where the old service left off, programming director spotlights and actor retrospectives featuring major Hollywood and international classics and hard-to-find discoveries from around the world, complete with special features like commentaries, behind-the-scenes footage, and original documentaries. We will continue with our guest programmer series, Adventures in Moviegoing. Our regular series like Art-House America, Split Screen, and Meet the Filmmakers, and our Ten Minutes or Less section will all live on, along with Tuesday's Short + Feature and the Friday Night Double Feature, and of course our monthly fifteen-minute film school, Observations on Film Art.
"The new service will be wholly owned and controlled by the Criterion Collection. We hope to be available in U.S. and Canada at launch, rolling out additional territories over time.
"Our library will also be available through WarnerMedia's new consumer platform when it launches late next year, so once both services are live, Criterion fans will have even more ways to find the films they love.
We will be starting from scratch, with no subscribers, so we will need all the help we can get. The most valuable thing you can do to help now is go to Criterion.com/channel and sign up to be a Charter Subscriber, then tell your friends to sign up too. We need everyone who was a FilmStruck subscriber or who's been tweeting and signing petitions and writing letters to come out and to sign up for the new service. We can't do it without you!"
Criterion announces plans for a new svod service, kicking off first in North America…
"Bearing in mind the current worldwide scale of intellectual property rights infringement on the Internet and its negative impact on creative sectors and the economies of many countries, there is a growing need to tighten effective international cooperation in combating online piracy, so that we can draw on the experience and best practices of organisations, government bodies and the private sector entities from various parts of the world. The participants of the International Content Protection Summit Warsaw 2018, held by the Sygnał Association and supported by EUIPO, hereby acknowledge and understand the need for regular international involvement of major stakeholders. With this Summit they wish to initiate a process for ongoing global cooperation of anti-piracy organisations, based on exchange of experiences at the international level in order to develop and promote efficient methods of counteracting Internet piracy, including effective legal solutions, actions based on the 'follow the money' approach, and various educational initiatives, being some of the most effective means of tackling online piracy. By adopting this course of action, the participants of the Summit hope to contribute to reinforcing the global anti-piracy coalition and increasing the awareness of the adverse effects and negative impact of piracy on the global economy among decision-makers, opinion leaders, media and society as well as to persuading them to commit to counteracting international theft of audio-visual content and protecting intellectual property rights."
A declaration made by a whole host of international media companies, including BBC Studios, Universal, Warner and HBO, aimed at increasing co-operation across Europe and beyond to fight the scourge of piracy…
---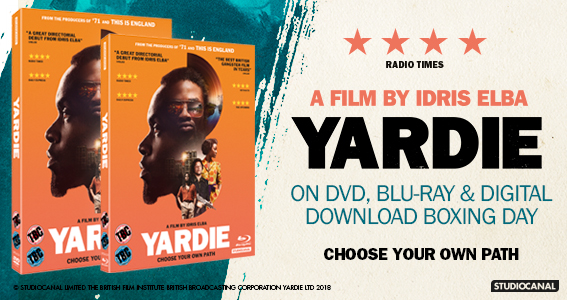 ---
April 2019. It's the date that fans have been dying to hear and HBO has this week confirmed that the final series of its mega-hit shot Game Of Thrones will air in that month next year. The Spring transmission would clear the path for a home entertainment release in 2019 ahead of Christmas, a route that HBO has taken before. Of course, it's pure speculation, but we wouldn't bet against it. Meanwhile, speculation is certainly rife as to what will happen in the final series of George RR Martin's epic tale. Again, no-one knows anything, despite the wealth of "Game of Thrones – What We Know So Far" features online. Meanwhile Martin's other series, superhero saga Wild Cards, is also being turned into a TV series over at US streaming service Hulu…
Ben Wheatley is one of the more prolific directors currently working in the business, with his Happy New Year Colin Burstead debuting last month at London Film Festival. He's moved on to his next project, having teamed up with Netflix and production powerhouse Working Title for a new adaptation of Daphne Du Maurier's Rebecca. Of course it's already been adapted, by some fella called Alfred Hitchcock, and now Jane Goldman, of Kingsman fame, among other things, is penning the script. Stars are already attached too, in the shape of Armie Hammer and Lily `James as the main protagonists.
More on Disney's planned streaming service, which is getting closer, although it does seem as if the company has been talking about it for ever… The service has a name – Disney+ – and it has also unveiled what is certain to be one of its flagship shows. For Diego Luna is set to appear in a series set in the Star Wars universe, with him reprising his role as Cassian Andor and it will serve as a prequel to Rogue One: A Star Wars Story…
Here's The Raygun's Tim Murray with An Evening With Beverley Luff Linn director Jim Hosking for its home entertainment release…
Follow us on www.twitter.com/theraygun…
One of the biggest LFF hits…
This one gets better and better…
We can smell what this is cooking…
You're on The Raygun newsletter mailing list, which has been running for eight years, because you requested it, have been recommended to us or sent us emails. You can unsubscribe at any time, if you're daft, using the link elsewhere or by emailing as below. But of course, you don't want to do that, do you? We don't share your information with anyone else, we don't like cookies and we're the good guys. We care because you do…
To subscribe to The Raygun newsletter, please email
info@theraygun.co.uk
with subscribe in the subject matter
To unsubscribe, email

info@theraygun.co.uk

with unsubscribe in the subject
For editorial or advertising queries, contact

tim@theraygun.co.uk