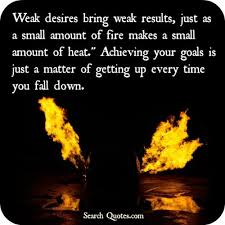 Senator Coburn Town Halls Set for August
Refuses to Pledge to Defund Obama Care
Give him Hell
Coburn needs his world rocked after his comments on the NSA spying scandal and his refusal to pledge to defund Obama Care. Here is a current list of his upcoming town halls. If the staff tries to limit questions to pre submitted post cards get a chant going in the crowd of "What are you afraid of?" If you go with a group, spread out all over the place and leave the patriotic tee shirts at home so you won't be identified as a Tea Party supporter or they might not call on you. Have someone pass out flyers to the crowd with a few main points on Coburn's voting record failings, the NSA, Obama Care defunding, the really unforgivable votes cast.
Wednesday, August 21, 2013
Miami Town Hall Meeting
2:00 p.m.
Miami Civic Center
129 5th Ave. NW
Miami, OK
Muskogee Town Hall Meeting
5:00 p.m.
NSU-Muskogee Campus
2400 Shawnee Bypass
Muskogee, OK
Thursday, August 22, 2013
Stigler Town Hall Meeting
8:00 a.m.
The Eaton Hole
504 E. Main Street
Stigler, OK
Hugo Town Hall Meeting
12:00 p.m.
Kiamichi Technology Center North Seminar Room
107 S. 15th Street
Hugo, OK
Atoka Town Hall Meeting
2:30 p.m.
Kiamichi Technology Center Business Center
1301 W. Liberty Rd.
Atoka, OK
Monday, August 26, 2013
Shawnee Town Hall Meeting
5:30 p.m.
Gordon Cooper Technology Center
John C. Bruton Seminar Center
One John C. Bruton Blvd.
Shawnee, OK
Coburn's office number is 202-224-5754 and it will not hurt to bombard him with phone calls this week; his staff will relay the message that calls are coming in hot and heavy.
And when talking or listening to a politician remember that almost all are skilled liars and experts at turning people's wrath aside. Give them hell while remembering that they refuse to stop the enslavement of your children and their children's children.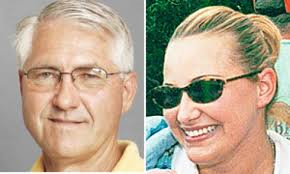 Pervert? Politically Corrupt Pervert?
Or Just Another RINO and Business As Usual
By the Watchman
Most of the time when we talk about a corrupt politician we find that their corruption usually deals with being bought off by special interest groups. Rarely do we find more than that. Unfortunately that is not the case with Senator Harry Coates. Here we find that not only is their corruption from special interest groups, but also a sex scandal involved. We also found additional evidence of graft from special interest groups extending all the way through March 31, 2013. We can be thankful that this next session of the Senate will be his last.
We started our research by going to his web page at www.ok.gov. He did a lot of bragging about himself to. The sad thing is all of his accomplishments seem to have been while Senator Coffee was president-pro tem.
He also left a lot out of his brag sheet. Of course he probably didn't want to brag about this.
Oklahoma senator-lobbyist affair news leads to contract scrutiny | News OK. I guess he's not too proud of wrecking two marriages. As reported here Oklahoma senator, lobbyist in affair scandal now married, taking foster kids | Tulsa World he did marry the lobbyist whose marriage he ruined. I guess for not having custody of their own kids they decided to raise foster children. I bet his kids appreciate the irony there.
We next went to www.votesmart.org to see how they rated the pervert:
2012 Oklahoma National Federation of Independent Business 86%
2011 Research Institute for Economic Development 82%
2010 Research Institute for Economic Development 82%
2009 OkWatchdog Position on Consumer and Patient Advocacy 66%
What these numbers indicate is that the Senator is pro-business and does not support his constituents.
We next went to www.ok.com/ethicscommission to see what they had on Senator Coati's campaign finances. Corporate, Union and Political Action Committee donations made up the bulk of his donations so this section will be a little longer than usual. It is necessary to point out the continued influx of money to his campaign even into 2013 in an effort to influence his vote on legislation.
May 28, 2008 JP Morgan/Chase & Co PAC $ 500.00
Jun. 23, 2008 Speak Up for Rural Electrification $ 300.00
Sep. 26, 2008 Ok. Society of Anesthesiologist PAC $1,500.00
Now you'll notice that already in 2008 we have special interest lining the pockets of Senator Coates. Pay attention to the medical PACs that get listed and remember we are listing only less than half.
Jan. 13, 2009 Ok. Optometric PAC $ 750.00
Sep. 15, 2009 American Electric Power PAC, Columbus, Oh $1,000.00
Sep. 25, 2009 Ok. Education Association PAC $1,000.00
Oct. 02, 2009 Ok. AFL-CIO PAC $1,000.00
Oct. 02, 2009 OANA PAC (medical PAC) $1,000.00
Oct. 02, 2009 Ok. Medical PAC, OKC $ 500.00
Oct. 02, 2009 Doctors PAC, Tulsa $ 500.00
The list for 2009 encompasses another entire page. Of the seven that we listed four were medical PACs, two were unions and one was an out of State Corporation looking to expand its holdings here in Oklahoma. Why is a Republican Senator taking campaign donations from unions? They stand against everything a Republican is supposed to stand for.
Jan. 20, 2010 OKC Retired Firefighters PAC (Union) $ 200.00
Jan. 29, 2010 Ok. Nurses Assoc. PAC $ 250.00
Jun. 26, 2010 Ok. Fire PAC (Union) $ 250.00
Jul. 01, 2010 Ok. Educ. Assoc. PAC (Union) $2,000.00
Jul. 13, 2010 Ok. Medical PAC $2,500.00
Jul. 16, 2010 Ok. Nurse Practitioners PAC $1,000.00
Aug. 04,2010 Ok. Fire PAC (Union) $ 250.00
Sep.16, 2010 Ok. AFL-CIO PAC (Union) $1,000.00
Nov.05, 2010 OKC Firefighters Assoc. PAC(Union) $1,000.00
Nine organizations listed in 2010, one of them was listed twice and it was a union. Of the eight different names 5 of them were unions and the other 3 were medical associations. Now you may remember this was about the time Obama Care had been passed.
May 02, 2011 Oklahomans for Common Sense Government $3,100.00
Oct. 21, 2011 Speak Up for Rural Electrification $ 500.00
Now these were the only two donations he got in 2011. It's strange that they should come in so long after the end of his final campaign. The group Oklahomans for a Common Sense Government is a left wing organization that is more interested in Democratic politics than anything else.
Jan. 23, 2012 OKCRNA PAC (medical) $ 500.00
Feb. 01, 2012 Ok. Optometric Pac (medical) $ 500.00
Feb. 06, 2012 Ok. Assoc. of Ins. Agents $ 500.00
These were the only donations he received all year. It had been announced prior to these donations being made that the Senate would be taking up legislation that would try to implement Obama Care in the state. This is something that the medical professions, the insurance professions and the Oklahoma State Chamber of Commerce have all been pushing for even though the citizens of this great state have rejected it.
Jan. 29, 2013 OKC Firefighters Assoc. PAC (Union) $ 500.00
Feb. 15, 2013 OKCRNA PAC (medical) $1,000.00
Here again these were two of three donations listed so far for 2013. It is indicative of the same pattern. The Senate has again indicated that they plan to seek legislation regarding health care, only this time they are not as obvious. They make it sound like it is something that it's not. They tried on three separate occasions to get some form of Obama Care through and failed all three times. Again the unions and medical people tried to buy the votes.
Now many of you are already familiar with the fact that Senator Coates is in the Construction Business. And Coates is trying to profit further by employing illegal aliens if he can get away with it. The Two Malcontents » RINO Senator Harry E. Coates Jr. files Bill to allow illegal aliens (and family members) to legally live and could think of no other reason than cheap foreign labor that he was looking for. This just goes to prove that Senator Coates has become a member of the LaRaza faction of the Oklahoma State Senate. We can't help but wonder when he plans to introduce legislation to return the entire state to Mexico? He seems willing.
During that google search we also found this. Harry Coates - Oklahoma Legislature - Open States
Now if you open this document up fully, you'll find bills the Senator seemed to file simply because the Governor didn't acquiesce to his request for an audit of the Insurance Department. What a waste of paper and legislative time. Could it be old Harry has his eye on running for that position in the near future?
We next took a look at his voting record for the last session covering ten items of importance to Oklahomans. Of those ten, he was absent for four of them, the Guns in Private Schools, Driver's License Fee Increase, Income Tax Cut and the Morning After Pill. Where were you Senator? Your constituents want to know and in fact deserve to know. Below you will find how he voted on the other six items on the list.
Film Enhancement Rebates Voted Nea-Liberal
Workers Comp Reform Voted Nea-Liberal
Nondiscrimination in Treatment-Voted Yea-Liberal
Health Insurance Mandate Voted Yea-Liberal
Coates voted as a liberal on fully sixty seven percent (67%) of the remaining bills. He has proven what many Republicans associated with Oklahoma politics have long been saying. There are certain Senate and House districts out there that a Democrat cannot win. So what do they do? They become DIRCs. That's Democrats in Republican Clothing. They run as Republicans. They talk like Republicans. They do everything Republican until after they are elected. Then they act like Democrats. Harry you're one of them.
Do us all a favor Senator. Take your scandal ridden term in office and bid us farewell. Allow someone, anyone who will stand with the people, not against them finish your term. People like you are no longer welcome in the Republican Party we know. Neither is the man who is the current state party chairman. We are tired of spineless Derepublicans shafting the hard working conservatives of the party. The time for you to go has long since come and gone. Get out.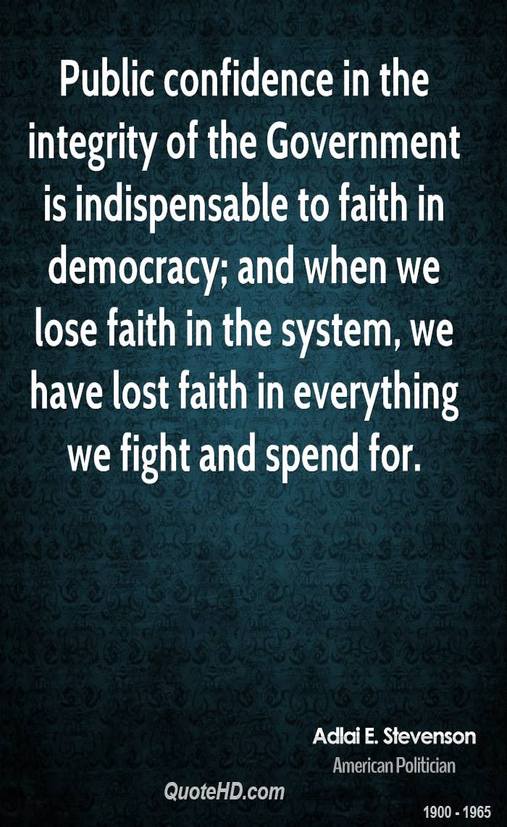 Is Congressman James Lankford Losing
Perhaps so according to this Red Dirt Report article written by Andrew Griffin.
The article covered a recent town hall meeting at the Rockwell campus of the Francis Tuttle Technology Center where Lankford reportedly visibly "bristled" at complaints about his voting record. The exchange even made the Huffington Post website according to a link in the Red Dirt Report. The constituent was a Ron Paul supporter that was very upset about Lankford's positions on the NSA spying scandal. The John Birch Society's Freedom Index score for Lankford was brought up as well with Lankford scoring a dismal 70%, almost as low as Tom Cole's 56% score. Unfortunately Lankford has clearly fallen under the spell of uber RINO Tom Cole, no doubt fearing Cole's massive Oklahoma political machine.
There was an interesting part of the Red Dirt Report article that we would like to quote: "We should note that a constituent of Cole's just reported that unlike Lankford, who takes a few questions if they are put on index cards, Cole will answer as many questions as possible. Having covered Lankford, he strikes this political observer as a bit defensive about his positions and votes and doesn't like to be challenged."
No doubt Tom Cole is the more seasoned politician and is quite capable of turning aside criticism and co opting voters. And after all, Cole owns the largest political machine in the state so he could care less what a handful of constituents say at a town hall meeting when his massive machine can crank out the propaganda for the uneducated masses.
But for now Lankford is feeling the heat and will no doubt feel more on the 20th when his next town hall meeting will be held. Lankford steadfastly refuses to take open questions from the crowd, calling it "rude".
James Lankford, I have just one thing to say about your lack of political courage:
Wuss……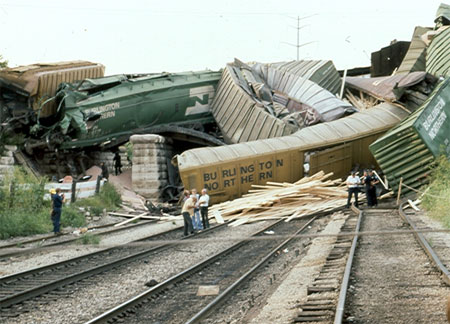 Has the 2013 Conservative Index Gone Off the Rails Again?
Geeeeezzz…. What a shocker when I opened up the OCPAC/Charlie Meadows newsletter this week. For the second time since 2011 the Conservative Index seemed way, way, way, out of whack with reality.
What tipped us off was when we started looking for Senator Ralph Shortey's score, one of our most reliable conservative Senators, and found the guy down in the weeds at 49%. And at the end of the newsletter was a sentence or two asking members to find someone to run against Senator Shortey! And also a plea to find a candidate to run against Senator Allen from Sequoyah County. Now we aren't 100% behind Allen, he has some learning to do, but there are far better choices. And Patrick Anderson also at 49%? True he lost his courage over the Agenda 21 issue but pulling the bill also kept it alive till next year. But he did have the courage to not only author the bill but to ask the activists to apply pressure on Senator Branan and the Senate leadership to get the bill heard.
Seeing their top list of House members raised a few eyebrows too. Finding Bobby Cleveland in there isn't a total surprise, his butt was beat hard enough in the primary that he has been a good boy. But Marty Quin and Josh Cockroft? Randy Grau, Elise Hall, and Pat Ownbey? And Glen Mulready? Mr. Obama Care himself?
But lots of the top truly conservatives received low scores: Mike Ritze at 49, Mike Christian at 62, Mike Reynolds at 69? These are the guys that held the line since 2010 against horrific opposition.
We are going to dissect the legislation used and pick it apart for the next newsletter but one issue that lost a lot of conservatives' points was the Health Insurance Mandate bill. Conservatives really aren't fond of issuing mandates that raise insurance premiums but prefer that customers be free to pick the coverage that they want and pay for it.
But it isn't looking good once again for the Oklahoma Constitution Conservative Index. Once again we believe that the fault will be tracked back to OCPAC's involvement in voting for the bills. If you have ever attended one of their lunch meetings the crowd is heavily elderly which might explain why insurance mandates were favored, and it is pretty much a John Birch Society owned group so they are way out of step with a lot of other activists. The Oklahoma Constitution newspaper is a well intentioned organization but it appears that they are running on cruise control and not thinking through the consequences of allowing democracy from a limited and out of touch group to control the results of their research.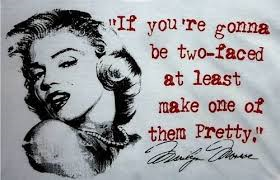 Log Rolling Fix or is Mary Fallin Angling to Expand Medicaid in a Special Session?
By Ms PM
Where exactly do we start with this story about HB 1603? Going to this article, it's pretty simple, and simple to the point that the Oklahoma Supreme Court says "logrolling" is a no-no. Considering that the Oklahoma Constitution says it's a no-no, the court came to the only logical ruling despite what the blabbering fools that rule say.
For clarification, "logrolling" isn't the game played with a log floating in water to see which person will be the last one standing when inevitably someone will lose their balance, fall off and take a dip. So… what is the game really about? Our great, all knowing and fearless leaders tend to find a crafty way around the law, so they think. They play with the utmost pride; they bet that the little minions they preside over are none the wiser. Instead of coming up with a bill that pertains to a specific matter they create a boondoggle of choices and pit favorable against unfavorable provisions in this "I'll scratch your back if you scratch mine." It really is about whose nose can detect a real hiney hole at a distance; they hang together like good little turds on a stick should. Could this be why the Oklahoma Constitution has the safeguard in place? As in the decision, it stated that 90 sections touching on a variety of issues "do not reflect a common, closely akin theme or purpose." It also stated; "those voting on it were faced with an all-or-nothing choice to ensure the passage of favorable legislation." What it doesn't say is these creepers knew, when voting, it was unconstitutional.
Of course Fred Morgan, CEO and president of the State Chamber of Commerce has this to say. "It is clear Oklahomans need to take a serious look at revisiting our state Constitution to protect the people from an activist judiciary." The one thing ole' Freddy didn't comment on is the fact that the court followed the law but instead commented on how goofy the judiciary system is. We bet he chose that word "activist" very carefully. What a real ha-ha, it must be okay to break the law when by following the law stops the Chamber dead in his crack.
The article goes on to say that the lawsuit reform battle has been around for some time. This is true. With this truth why is it that legislatures refuse to follow the law? Instead they continue to play the game of wasted taxpayer money. Brainless politicians continue to waste valuable time by continuing this logrolling scheme hoping they can pull a fast one. What happened to defending the Constitution?
In this article
it says that Fallin is talking about "the possibility of a special legislative session to address lawsuit reform and maybe some other issues." How very nice of her to say this at the Regional Chamber luncheon considering they were feeding her pie hole. This article goes right along with the "blame the judicial system" as being the culprit requiring a special session. The real problem is lawmakers refuse to follow the law. They know how to read the Oklahoma Constitution yet they continue to play games and cost taxpayers a double dip into their pockets. They had the opportunity to get it right the first time, chose not to, and now throw a hissy-fit to justify a special session. We have all paid them to screw it up once, now we get to pay them to not only try to fix it but to meddle into other legislation they couldn't address.
Some of the "other issues" touted by our Governor include; Workers compensation reform, tax cuts and fixing the Capitol. They have learned nothing, this is another logrolling game, and unless Oklahomans are willing to beat them over the head with a log, they will continue.
Fallin is still on the bandwagon for "Common Core," another topic that was thrown into her press conference at the Chambers pork fest. Here is a news flash; Common Core will do for the educational system what Obama care will do to this country. Is this another implement the monster in order to see how bad it is? Let's hear it again how great Governor Fallin is for the state of Oklahoma. Is there anyone with nuggets willing to run in the next election?
In this last article
Senate President Pro Tem Brian Bing Hole states that he supports a special session. We bet he does. Has anyone asked Brian why the bill was passed when the opportunity was clear in 2009 to write it correctly? Governor Fallin stated that "we are hearing from a lot of the business community that they think it (the nullification of the law) is a big impediment to attracting jobs and expanding jobs and businesses in our state." Has anyone asked her the same question? A better question is has anyone gotten an answer?
As usual in this saga of always blame someone else for your actions, the taxpayers will again pick up the tab. As each day passes, those creating the problems continue to get paid for incompetence and not be held accountable. Slimy headed jokesters continue to follow an agenda of going along to get along all the while packing their pockets with taxpayer money. Being too busy to pay attention is nothing short of the everyday excuses used to justify letting someone else do the nasty job of holding the unaccountable accountable. Is there anyone that believes the idiots at large, at the time of passing HB 1603, didn't know the bill was unconstitutional? If you raised your hand then you might be the idiot at the ballot box next election!
2013 Senate members and House Members
Please copy the block of emails for your contact list so you are able to email all of them and help to inform and educate them before the new sessions begin. Use Bcc to send dozens of email with one email from you to them. This will look like you send each one of them a personal email with only their email showing as the recipient. Please mention the Sooner TeaParty in your emails so they will have a healthy respest for what we do.
Here are the updated House members email addresses in three blocks of Thirty- four each and updated senate emal addresses in one block
.
Rem
ember to strip the unsubscribe link before forwarding this newsletter to prevent someone from taking you off our list! Use our forward this email link at the top of the newsletter to prevent being accidently unsubscribed.
Money is always needed for printing costs, postage, sign materials, and robo call costs. We are tightfisted; we will spend your hard earned money wisely and frugally as we do our very best to clean up Oklahoma politicians so we can begin to clean up our country.
You can donate by sending a check to Sooner Tea party, 358 North Rockwell Ave, Oklahoma City, OK, 73127 or visit Soonerteaparty.org and use the Paypal donation button.