As we noted last week, the figures are still being pulled together for the first half of 2013, but, with the digital and other information still being collated, we're hearing that in physical terms the sales data for the six months of the year from January to June are going to make for some interesting – and potentially heartening – reading. Why? Well, The Raygun understands that total sales value for 2013 to date will be UP, driven by physical sales and, in particular, a leap in Blu-ray value. Both Blu-ray value AND volume have grown by more than a third. Stay tuned for more in the next few weeks…
Another set of figures being pored over this week: those for A Field In England. Most observers are claiming the innovative release strategy has paid off, with Film4 itself outlining its successes across the board in a fascinating post on its website. Its theatrical bow took more than £21,000 ("a cracking result by any standards", said the blog), on Film4 it drew 357,000 viewers ("a resounding success"), on Film4oD it was the weekend's bestseller and also was behind a spike in sales of other Ben Wheatley-directed films. And on DVD and Blu-ray? The latter proved to be popular, with more than 11,000 shipped across the two formats. Commenting on the whole release strategy, Sue Bruce-Smith, head of commercial and brand strategy at Film4, said: ""From inception to release A Field in England has been a completely unique proposition, and we're totally thrilled that audiences have embraced it so enthusiastically and wholeheartedly. We really believe that we need to challenge traditional release patterns, particularly when it comes to independent films, to get as large an audience as possible to the work of bold and brilliant filmmakers like Ben. The fantastic results across all platforms prove that there is a different way of doing things which benefits audiences, filmmakers and industry alike - and is testament to the great partnership between the filmmakers, Film4, Picturehouse Entertainment, 4DVD and Channel 4. We look forward to sharing our results and learnings with the industry." From our perspective, we know it's black and white and all that, but it's a shame that the figures may be skewed by the fact that one or two didn't get behind it, or that its arrival coincided with the brief visit of that unknown quantity of "summer" to these shores, or, for that matter, the Wimbledon effect…
---
---
At 4DVD itself, the company itself believes that A Field In England will continue to harvest for some time (do you see what we did there?). As 4DVD's David Root said: ""At 4DVD, we're delighted to have been a part of such an ambitious experiment and we have no doubt that the ground-breaking release strategy has allowed the film to secure far more marketing support and a much higher profile than we could have aspired to if a more traditional approach had been adopted. This, in turn, means we are certainly selling more DVDs and BluRays than we could have hoped to do if a low-key theatrical release had been followed several months later by the DVD/BD release and I am sure that sales will continue to be impressive. I am looking forward to us playing our part in other innovative release strategies in the future."
One part of the strategy you can't argue with for A Field In England is its PR. The film garnered acres of column inches, with a veritable crop of strong reviews, as we've noted this week on our weekly round up of press coverage for DVD and home entertainment releases. You can see it at our website here on www.theraygun.co.uk
Just as interesting as the BVA figures and those of A Field In England are the six monthly releases from Kantar Worldpanel of its entertainment retailer shares. Given the upheavals of the last six months, not least store closures and administration at HMV and others, it's not unsurprising that the figures have changed somewhat significantly in the first half of 2013. HMV has slipped down to fifth, while Amazon has consolidated its position in the top slot. The supermarkets all performed well, perhaps buoyed by, you've guessed it, the Skyfall effect, as well as other blockbuster releases. Talking through the figures, Kantar's Fiona Kennan said: "HMV's recent store closures have hit the high street retailer hard, with its number of shoppers almost halving in the latest 12 weeks compared with the same quarter last year and its market share dropping by 8.4 percentage points. Amazon has benefitted the most from HMV's decline, gaining across music, games and video. It made an additional £4.5 million in the second quarter of 2013 by welcoming former HMV customers and has returned to its record share of the entertainment market – 23.4 per cent, a figure last seen at Christmas 2012. Sainsbury's was the main grocer to win from HMV shoppers switching store, gaining an additional £2.3 million compared with this time last year. Tesco is now Britain's second largest entertainment retailer with 13.2% of the market, boosted by its ongoing success selling big video releases. It took over a quarter of all spend on The Hobbit: An Unexpected Journey, the biggest selling film in the second quarter of this year." Of the other grocers, Asda has 10.5 per cent share, Sainsbury's has 8.2 per cent and Morrisons 3.7 per cent. Blu-ray has grown by 27 per cent according to Kantar's figures, although DVD is down. For HMV, we'd say fear not, given the travails of the first six months of the year, and its renewed focus on its core strengths, we fully expect it to climb back up the charts over the next six months…
---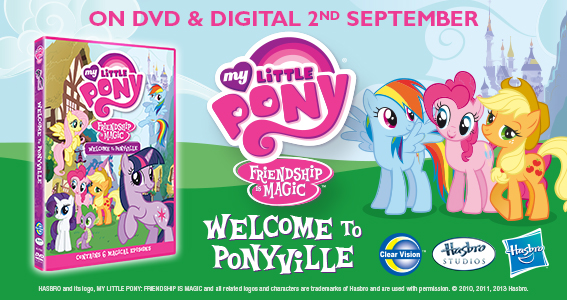 ---
Talking of HMV, we'd like to this week welcome store managers across the chain to The Raygun newsletter. Our website, and by dint, our newsletter, are now linked to its Intranet site and stores are this week being pointed in our general direction by head office. We're witnessing the chain's rebirth first hand and are now in close communication with many of its stores through Twitter – we're following almost all of them and many are following us, and clicking through to our newsletter when we announce its arrival on our Twitter feed. They've been won round to our delights and we look forward to them coming on board to the newsletter. HMV's Andy Anderson said: "We're recommending our stores use The Raygun, it's a great way of keeping them up to date with what's going on in the industry, gossip, news about forthcoming releases and also it highlights the titles that the industry are promoting."
Sticking with retail, albeit of the online form, and Monday marks a momentous occasion for Tesco-owned online operation blinkbox, as one of the most talked about TV series of 2013 – the third season of Game Of Thrones – arrives on the service. It's a major coup for blinkbox and includes a truly momentous episode that shocked fans everywhere. It is not available on rival streaming services LOVEFiLM Instant, Netflix or iTunes and will be available on blinkbox months before it's out on DVD or Blu-ray. It goes live on Monday July 15 at 9am and represents blinkbox's first HD title. To support the arrival, blinkbox is planning a major event next Thursday which, given the expected attendance of some of the cast, is almost certain to become a major media scrum, with all the resultant coverage too. blinkbox's Ben Ayers said: "Game of Thrones is the most talked about TV show of the moment and we're expecting this season to be hugely popular as the previous series top the TV charts on blinkbox every week. We wanted to mark its arrival with an event for fans and the media that's every bit as exciting as this amazing series, with a few surprises thrown in along the way."
---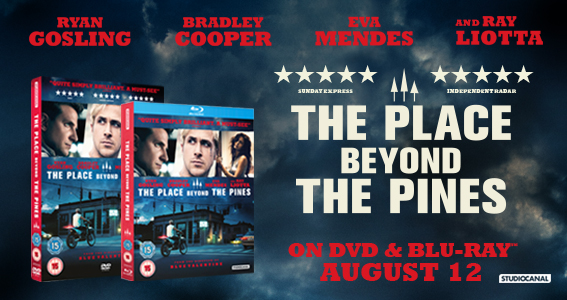 ---
The BBFC unveiled its annual report and rarely has so much been written about one complaint – just see the acres to coverage given to a single complaint in today's newspapers and elsewhere online (we're talking The Railway Children, in case you didn't notice and the fact that one person has complained about kids on railway tracks drew one complaint is mentioned in passing in the report, but become the most talked bout item in every report). As ever, the BBFC report always draws plenty of column inches, but there's some fascinating, important figures for the trade in there too. It's interesting to note, for example, that online classifications grew by a whopping 40 per cent, while the number of companies using its Watch & Rate service doubled. The report shows that the decline in DVD classifications has slowed, with some 9,500 titles – that's right, a whopping 9,500 – being classified, a slight increase on the previous year. Meanwhile, a record 850 films were classified for theatrical release, the highest for almost 50 years. The biggest change in recent months is the forthcoming amendment to the Video Recordings Act which will rule that any content potentially harmful to children in exempt videos will result in them losing that exemption.
Commenting on the report, BBFC director David Cooke said: "In 2012 the BBFC worked with both Government and the home entertainment industry to maximise the impact of our expertise in tracking public opinion and protecting children from potentially harmful content through both digital age ratings and informing the DCMS consultation on exempt videos. At the adult 18 level we took extra steps to ensure our policy on depictions of sexual and sadistic violence are in line with public opinion. Research carried out in 2012 reaffirmed views that adults should be able to choose what they see, but highlighted a public concern about certain depictions of sexual and sadistic violence. This concern was particularly acute in relation to young men without much life experience, and other vulnerable viewers, accessing sadistic and sexually violent content, which could serve to normalise rape and other forms of violence, and offer a distorted view of women. The decision as to whether and how to intervene in scenes of sexual and sadistic violence is complex, but by carrying out detailed research and highlighting aggravating and mitigating factors, the BBFC is better equipped to arrive at a decision which balances freedom of expression against public protection. "In 2012 we looked back at our first 100 years, often in partnership with numerous organisations and individuals, all of whom added richness and expertise to our celebrations. But in examining the past, we also looked towards the future, where the BBFC will continue working with current and new partners to classify and label online content, better protect children and empower consumers." We'll have a feature on our website breaking it down into numbers up on our website shortly, followed by a closer look at its digital work.
---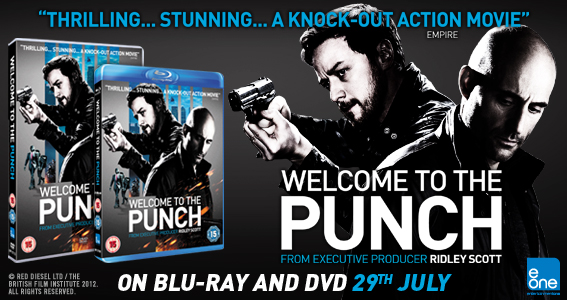 ---
Breaking news as The Raygun went to press and the forces of anti-piracy had a result this week as a Lancashire man was jailed for a total of three year and 10 months after admitting the supply and sale of counterfeit DVDs and other goods. Lester Hawkes, of Scarisbrick, was given the sentence after admitting two charges of copyright theft, two of money laundering and five of benefit fraud. He and his wife Pauline, who ha received a 21 month sentence for money laundering and benefit fraud charges, ran a website called Flying Warlocks and sub-domains Witch and Misty. They made an estimated £460,000 over seven years, with 22,000 transactions, all the while living in a four-bedroom house and claiming and benefits and income support. Hawks is also subject to a proceeds of crime order. FACT director general Kieron Sharp said: ""It is clear that Lester and Pauline Hawkes were running a criminal business empire funded by stealing the creative works of others. Increasingly FACT is evidencing large scale online criminal operations where substantial profits are being made and, crucially, they threaten the livelihoods of the two million people who work in the UK's creative industries."
Right, on to some product news now and there's been a raft of product activity going on over the past week or so. Last week we talked about some of Universal's huge blockbuster releases, such as the current theatrical hit Despicable Me 2 as well as the forthcoming latest in the seemingly never ending and still hugely popular Fast & Furious franchise. But it's not just about those big theatrical multi-million dollar franchises for the studio, currently enjoying a successful year. For it is keeping up with its smart, homegrown acquisitions policy, picking up supremely credible titles for UK release. Next up from Universal is Spring Breakers, Harmony Korine's much talked about trip starring, among others, James Franco. Commenting on its marketing plans, Universal's Mike Hewitt said: "Featuring guns, gangsters, neon bikinis and man-of-the-moment James Franco, Spring Breakers is undoubtedly one of the coolest and most stylish films of the year and proved to be one of our most successful local film acquisitions at the box office back in April. With Harmony Korine's perfect blend of arthouse stylings and mainstream appeal, alongside his casting of Disney / pop princesses Selena Gomez and Vanessa Hudgens, we feel this is the perfect summer release and are backing it with a heavyweight TV and press campaign, alongside national outdoor 48-sheets and mall-screens for the film's release date on August 12. The film will be available on DVD and, just confirmed, as a 2-Disc Special Edition Blu-ray featuring an extra DVD disc of bonus material including deleted scenes, outtakes, and a great new 'Making of' in three parts. Spring break y'all!"
---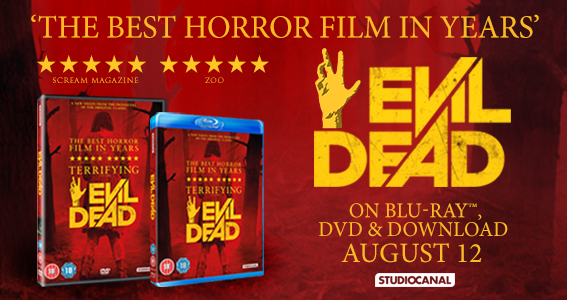 ---
This week's look at a forthcoming title from the ever-busy eOne stable is Dark Skies, one of the year's most acclaimed higher profile horror flicks and one the company is certain will follow the likes of Insidious into the charts. The company's Stephanie Don said: "We're pleased to be supporting Dark Skies with a strong multimedia campaign that encompasses a heavyweight media presence and creative social media activity, along with standout lenticular packaging."
We at The Raygun, in keeping with many across our industry, love a good Nicolas Cage film and he continues to deliver both entertainment and profits. Next from Cage is Stolen, a heist thriller which sees him being joined by a strong cast and teaming up again with Con Air director Simon West. Lionsgate's Grace Alexander, charged with handling the marketing for the August 5 release, said: "To celebrate the Home Entertainment release we'll be launching a TV campaign running across with macho male-targeted TV spots that show Nicolas Cage is back to his best. Stolen will be sure to stand out on shelf as well, with its explosive artwork. Our PR campaign will support this, with coverage in all the main mens' magazines and national radio stations, and lots of exposure online thanks to our Stolen Facebook app, based on a race against the clock to finish the game and win some impressive hardware prizes. We're also teaming up with exciting partners to provide once-in-a-lifetime prizes including a trip to New Orleans which will generate fantastic promotional support."
With scores of product presentations due for coming months, it's good to see one continuing to use more innovative ways of reaching not just the trade, but consumers too. Eureka's Masters Of Cinema imprint used its now well-worn method of taking to Twitter to unveil its line-up for August and September, with six titles due n the two months, taking in some of the world's most famous directors. MoC producer Andrew Utterson said: "In August, we welcome director Antonio Campos into the series for the first time with his remarkably assured second feature Simon Killer alongside worldwide Blu-ray premières of Douglas Sirk's The Tarnished Angels and Michelangelo Antonioni's La notte [The Night]. More cinematic treats follow in September with Maurice Pialat's study of the great artist Van Gogh, the worldwide Blu-ray première of Federico Fellini's early masterpiece Il Bidone, and the worldwide Blu-ray première of Douglas Sirk's penultimate Hollywood feature A Time To Love And A Time To Die." Eureka's Ron Benson added: "Across six standout films, world and UK premières abound, with new restorations aplenty, as we continue our quest to release the very finest in world cinema, using the very best available materials, and all with a meticulous attention to detail and design."
---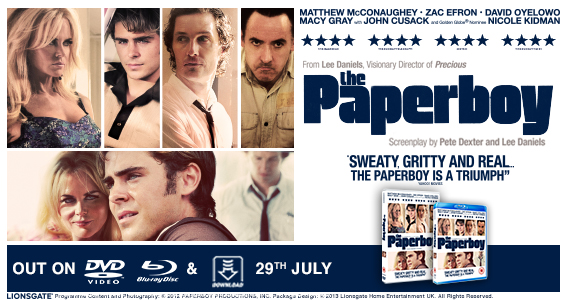 ---
Meanwhile, sticking with Eureka, it's interesting to note that the company is still upping its game in the theatrical sector, with another high profile release due for August at cinemas, ahead of a later home entertainment arrival. More Than Honey looks at the world's collapsing bee population, its causes and what can be done. It's narrated by John Hurt, giving it an added commercial pull. Commenting on the release, Eureka's sales directors Ian Sadler said: ""Globally,
bee populations are declining significantly and this is an issue for both commercial and non-commercial bee-keepers. Ultimately, if bee populations continue to decline, the impact on just about everything we eat will be enormous. Powerful, beautiful and tragic, More than Honey demonstrates the global nature of the problem, and in doing so captures everything from the awe inspiring emergence of the queen, to the death of a colony."
Expect to see a new lease of life for seminal anime film Akira, the film that effectively kickstarted more than just a trend – it proved to be the launchpad for the Manga label too. The film is celebrating its 25th anniversary and Manga is embarking on a limited theatrical release this weekend to kick off the birthday celebrations. Manga's Andrew Hewson said: "we have partnered with Picturehouse Cinemas for a limited theatrical release from July 13. Akira will be playing at 22 different locations around the UK and I believe that due to high tickets sales more screens are to be announced next week. Akira is such a beloved classic that even after more than two decades journalists want to write about it (great piece on The Guardian) and fans still show up in hordes to show their love and appreciation for this masterpiece."
Also from Manga and due to arrive on home entertainment formats in August is Space Battleship Yamato, a noteworthy film not least because it is, 25 years on from Akira, the most expensive film ever made in Japan. Manga's Andrew Hewson said: "Based on the legendary anime, Space Battleship Yamato is a big budget version of the classic 80s TV show Star Blazers. In fact, it is the most expensive film ever made in Japan. Simply put, it's a stunning sci-fi opera! It contains these gorgeous action-packed set pieces throughout, but also effortlessly captures the depth and sophistication of the series. A definite rarity when it comes to adaptations. We hope that fans of the series fall in love with this like we did."
---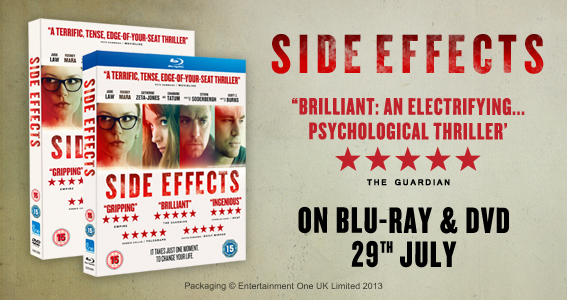 ---
Sticking with the Asian film sector and it's good to see the fiercely independent Third Window operation continuing to pick up releases due to hit stores well into 2014. It has unveiled another two acquisitions this week, the wonderfully named How To Use Guys With Secret tips and Boomerang Family, joining a busy slate. Third Window's Adam Torei said: "It's been a while since we've handled a Korean title as we felt Korean cinema has become a little too repetitive of late, but both of these two titles, How to Use Guys with Secret Tips and Boomerang Family (both of which were just selected to play at the Fantasia Film Festival), bring back the good old days of Korea's golden period of comedies (2001-2003) with very fun and interesting characters and styles that remind me of why Korean comedy stuck out so well back during its peak. We think that these titles fit really well in with our upcoming releases of See You Tomorrow Everyone, The Story Of Yonosuke, Shady and The Land Of Hope as well as our upcoming remasters of Shinya Tsukamoto's Bullet Ballet and Tokyo Fist – all titles which represent a certain aspect of Asian cinema that shows a different side of the Far East with unique, relatively unknown and independent films which aim to explore and not exploit cinema and culture from Asia."
We'll end with an announcement from Sony DADC, which has announced the launch of a new "integrated platform service" which aims to manage product throughout its complete lifecycle, taking in design elements, manufacturing, fulfilment and retail services. Sony DADC's Global Platform Services will be based out of London and headed up by Peter Colby. He said: ""The future of our industry requires simplified and integrated solutions - and we are in a unique position to make the entire media lifecycle process more cost effective and efficient. By utilizing the best external and internal solutions available to build this unique service platform we are able to support the future of both packaged and digital media. This is an exciting phase in the future development of the media industry, our clients and Sony DADC."
---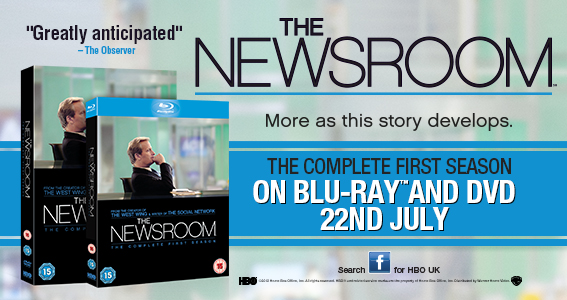 ---
QUOTE OF THE WEEK
First of all, we're NOT pulling out of renting games online at Blockbuster By Post. These will continue to form part of your monthly rental plan (if your plan currently includes games – most do, at no extra cost). Just so you know, we're customers just like you at Blockbuster By Post and many of the features we've added over the years have been introduced just to make things better for members like you and us. People who are mad about movies and games."
Blockbuster's blog, which is aiming to capitalise on LOVEFiLM's decision to exit games…
AT THE MOVIES
Two things you can't legislate for when planning theatrical releases – that the sun will be shining or that a Brit will win Wimbledon. But that perfect storm (or rather lack of storm) hit UK cinemas last weekend. Despicable Me 2 still tops the box office with almost £23 million, now past the total haul of its predecessor. New entries included Now You See Me, with almost £2.9 million in receipts; The Internship (£1.25 million), The Bling Ring (£141,125) and a brace of Bollywood titles, Lootera (£69,153) and Singam II (£65,806).
And here is this week's news that you must have seen and if you haven't where have you been… As it was announced that the next as yet untitled Bond movie will be directed by Sam Mendes, the man behind the helm of Skyfall. Given the huge success of that title – heck, we're still reporting on it here, we thought this was a shoo-in (we actually thought it might have been announced already), but it's only been confirmed this week…
The Internet was ablaze this week with good/bad/indifferent reaction to the news that Ben Affleck may or may not be playing Nick Dunne in the film adaptation of the most talked about book of the year, Gone Girl. The film will be directed by David Fincher…
SITE OF THE WEEK
Here's some fascinating reading… DVD is dead, long live DVD
TRAILERS OF THE WEEK
This week's Red Band goodness, Spike Lee's Oldboy remake…
Due from eOne and due at FrightFest, we're looking forward to this…
This week's animated film is the How To Drain Your Dragon sequel…
New Irvine Welsh trailer (more red band we reckon…)
Stringer Bell/Luther is Mandela…