YEAR ENDS WITH SPENDING UP…
DIGITAL, BLU-RAY DRIVE GROWTH
SKYFALL 2013'S TOP SELLER
OVERALL ENTERTAINMENT SALES UP TOO
UNIVERSAL TOPS VIDEO MARKET SHARE…
WARNER TOP THEATRICAL STUDIO…
…AND LOOKS FORWARD TO MORE HOBBITS IN 2014
THRONES SITS ATOP TV PILE
DYER GETS REVENGE ON CRITICS…
…AND THE ONLY BOYS ARE FROM ESSEX
SHERLOCK WATCHED IN MILLIONS OF HOLMES
BIRDS OFF TO A FLYING START
---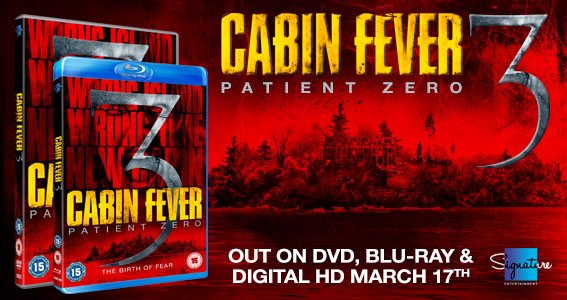 ---
I
f you can't read this newsletter or see the ads, please click
here
It Was A Good Week For
…
Universal topping the year-end video market share charts…
It Was A Bad Week For…
Netflix actually getting some negative publicity from a
broadsheet newspaper in the UK…
Happy New Year. That then, was the year that was. And as 2013 drew to a close, so assorted trade bodies were busy pulling together assorted figures for the 12 months to December 31. The data from the BVA made for heartening reading: consumer spending on video entertainment across all formats grew to £2.256 billion. It represented a 0.5 per cent rise, up from £2.245 billion. The growth came amid challenging market conditions, as documented on The Raygun throughout the year and were driven by a whopping 40.2 per cent increase in the digital sector, as well as 10 per cent growth in Blu-ray expdenditure. These rises offset the fall in DVD volume sales, down 11.5 per cent. Almost three-quarters of the total consumer spending went on physical formats, with more than 162.2 million discs sold, with retail sales worth £1.438 billion (an overall figure that was down almost seven per cent on the previous year). Physical rental suffered the worst fall, down almost 25 per cent. Commenting on the figures, BVA director general Lavinia Carey said: "These results demonstrate that the millions of people who bought video titles as Christmas presents are joined by millions more who just love watching video all year round, in both physical and digital formats. The top three titles alone sold almost 8 million copies between them."
So what were those year-end top 10s then? We'll have a full list of them up on our website shortly, as part of our Top 10 Of 2013 feature, pulling together assorted lists from far and wide, but here's a recap: Skyfall (Fox) was, as you've probably already guessed, the year's biggest seller, followed by Warner's The Hobbit – An Unexpected Journey. Universal held both third and fourth positions, for Les Miserables and Despicable Me 2 respectively; the top five overall bestseller list was rounded off by eOne's The Twilight Saga Breaking Dawn Part 2. Films dominated the overall top 10, but in the other categories Despicable Me 2 was the top children's title, One Direction's This Is Us (SPHE), the biggest music release, while, as noted here previously, Micky Flanagan topped the special interest chart for 2013 with Back In The Game, while sport and fitness was topped by BBC Worldwide's London 2012 Olympic Games and Game Of Thrones Complete Second Season (HBO) was the top TV seller.
---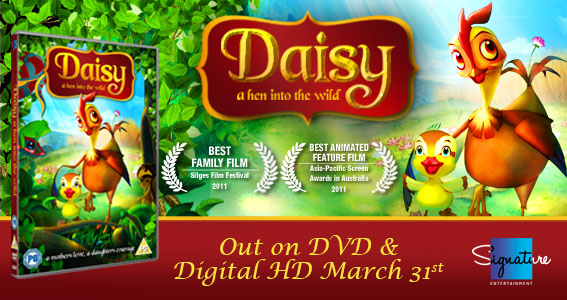 ---
Figures from the Entertainment Retailers' Association gave cause for optimism too – they suggested that, across video and music and games the figures for the past 12 months would have been the best since 2009. Preliminary figures from ERA showed that the overall entertainment market was worth £5.4 billion in 2013, up four per cent. Its figures state that video grew 3.7 per cent, to £2.06 billion, slightly behind games, up 6.6 per cent, but ahead of music, which was slightly down. Video accounts for 38.9 per cent of overall entertainment sales. Blu-ray was the fastest growing format, ahead of vinyl. In terms of overall entertainment sales, Grand Theft Auto V was the top seller, ahead of Skyfall. The overall entertainment top 20 was dominated by video, with 13 of the bestsellers. ERA director general Kim Bayley said: "This is a stunning result after at least five years of decline. Retailers have invested hundreds of millions of pounds in new digital services and these numbers suggest the public is responding in their droves. New technologies have historically presented challenges to the entertainment business, but these results show how our members are helping music, video and games companies find new markets. The big picture growth story in entertainment is clearly digital, but the success of Blu-ray and – most astonishingly vinyl – demonstrates that physical formats can still flourish when they are able to offer something distinctive. Video has done well to maintain its physical presence while enjoying strong digital growth. The challenge for video companies in 2014 will be to establish attractive physical formats which offer digital copies which enable them to hang on to valuable store space."
And so to individual successes and Universal has enjoyed another noteworthy 12-month period and, with some strong Q4 successes, ending 2013 as the number one studio in video terms. As noted here on The Raygun in the run-up to Christmas, one of its big breakout successes came in the form of The Class Of 92 (445,000 units sold and counting), while, as noted above, Despicable Me 2 (1.45 million units) and Les Miserables were other outstanding performers; the animated title's predecessor was the top-selling catalogue title of 2013 too. Mrs Brown's Boys and Downton Abbey continue to be among the top TV franchises, with 3 million and 1.5 million units sold to date. Universal's Ian Foster said: "This is a fantastic result. It is great to know that the public still love the variety that Blu-ray and DVD offers, and we are incredibly proud to be the number one studio. We are excited to end the year on a high and look forward to 2014."
---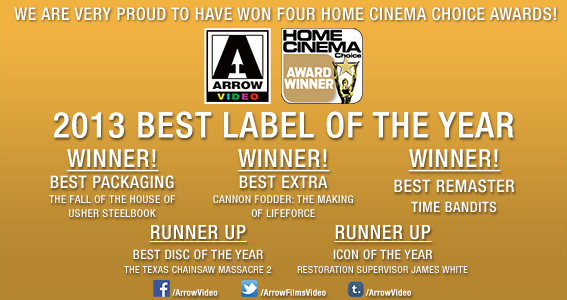 ---
Meanwhile, on the theatrical front, it was another strong year for Warner, which ended up as number one theatrical distributor for the third time in the past four years, a first among studios. Its success was led by The Hobbit: The Desolation Of Smaug, which now stands at £32.9 million, with Man Of Steel (£29.9 million), Gravity (£27.3 million), The Hangover Part III (£19.3 million), The Great Gatsby (£15.7 million) and The Conjuring (£10.4 million) – all of which helped it to a total approaching £200 million mark. It also delivered Woody Allen's highest-grossing UK release ever in the form of Blue Jasmine (£1.5 million). Warner's president and md for UK, Ireland and Spain Josh Berger said: "We're thrilled to be named the UK's number one film distributor for the third time in four years, a first for any studio here in the UK. 2013 was one of the most tightly-contested years in recent memory and the result was only confirmed in December, following the stand-out performances of the hit British movie, Gravity and the Christmas smash, The Hobbit: The Desolation of Smaug. This magnificent achievement is down to the creativity and expertise of our filmmaking colleagues and our market-leading team."
What's more, some of those key titles mentioned are due on home entertainment formats this year from Warner's home entertainment arm. Warner and Universal have been duking it out for the top spot in recent years, with Warner just being pipped to the post in 2013, although it did hold number one spot in catalogue, TV, family entertainment and Blu-ray. SVP and md for Warner Bros Home Entertainment Group UK John Stanley said: "Claiming top spot in the distributor rankings was a brilliant win for our Theatrical colleagues and evidence of a strong 2013 slate which continues into this year with the eagerly-awaited Home Entertainment launches of, among others, Gravity, Blue Jasmine and The Hobbit: The Desolation of Smaug, all of which are set to debut in the first half of 2014."
HBO enjoyed another strong year too, with Game Of Thrones enjoying the unlikely distinction of being both the most illegally downloaded show, as well as the top selling TV title too. Commenting on its success, HBO's Ian Fullerton said: "We're delighted with securing the No. 1 TV franchise spot for 2013. A large part of the success has been down to a well planned 12 month campaign that has seen considerable focus and investment in the franchise from a new season DVD launch in February to broadcast tie-in promotions in April, a full Fathers Day marketing program, ATL ad spend for the title's EST release in the autumn and a large Q4 media campaign that saw everything from TV advertising to VOD, digital and press placements alongside cast interviews. We even created a Game of Thrones Xmas themed top for Christmas Jumper Day resulting in a mass of online coverage and celebrity tweets. Plus the support from our retail partners throughout 2013 has been phenomenal. We're really looking forward to working with them in 2014 to make the franchise even bigger."
On the box office front, theatrical receipts were down one per cent year on year, with, again as noted here recently, eOne leading the way for the independent sector. Studiocanal enjoyed a bumper year too, posting the biggest rise in box office revenues. Some interesting facts from the BPI too – vinyl sales were up 101 per cent year on year, while streaming is now worth more than £100 million in the UK. We'll have top 10s galore and facts and figures from 2013 up on our website shortly.
And while we're on the subject, why not complete our Raygun year-end survey, by just answering the following questions and emailing them to us at the usual address… Answers up on the site soon…
Favourite three releases of the year:
Biggest challenge in 2014:
What I'm looking forward to in 2014:
We'll have more 2013 highlights on the website and next week's newsletter…
---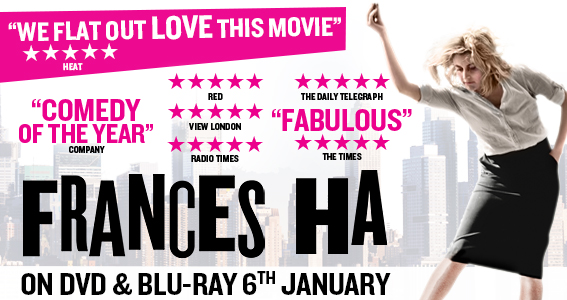 ---
So, what else has been happening in the past fortnight or so? Well, it's been a right-old Cockney carry-on, with both Anchor Bay and Metrodome having a proverbial knees-up to toast the success of a brace of homegrown titles which have both been enjoying strong successes. We'll start with Anchor Bay's Vendetta, which has paid off in spades for the independent and producer Jonathan Sothcott, who both believed that Danny Dyer was far from being a spent force in the DTV and limited theatrical sector. The release heralded the return of Dyer, who also made his bow in EastEnders at the same time as the home entertainment bow. Co9mmenting on its success, Anchor Bay's Rod Smith said: "To say I am pleased is a massive understatement, having lived and breathed Vendetta from script stage it has taken over my life for the last six months but to now be able to say it is the most successful short windowed/DTV British film of the year fills me with great pride and makes it all worthwhile. I'm also pleased to blow a friendly raspberry to all those people who told me Danny Dyer was a spent force and that the film was destined to flop. I think this films success is also good for the industry as a whole, we need more independent British hits, it's good for everyone. Having worked with Jonathan Sothcott it is so refreshing to have a producer who gives so much of themselves to a film beyond the production itself, Jonathan and his team at Richwater Films have helped drive the theatrical, the social media and have been a strong contributing partner in all aspects of the home entertainment release. I am filled with so much excitement for 2014 and my continuing relationship with Jonathan and Richwater, Vendetta is only the beginning."
Richwater's Jonathan Sothcott paid tribute to Anchor Bay for showing faith in the title and Dyer. He said: "Vendetta was a film with a lot to prove and prove itself it has. After years of mis-selling and mistakes Dyer was back on form in a decent movie and the results speak for themselves. I was blown away by Rod Smith's unstinting belief in the film, myself and Danny, particularly because I know he was told it couldn't be done at every corner. Plans are well under way for Vendetta 2: Annihilation which will be bigger, better and even more commercial. I'm delighted to be back in the Danny Dyer business - and business is good."
Meanwhile, further out east and into Essex, where Metrodome has been enjoying a similarly strong success for Essex Boys: Retribution. Director/producer Paul Tanter said: "Although the Alan Partridge movie Alpha Papa was always going to be the best selling British title over Christmas, these figures are terrific for an indie genre film that was conceived barely six months before its release. HMV placed the film front and centre of all it's displays, showing they recognise a strong genre title when they see one. It's also been flying off the shelves in all four major supermarkets. After the success of The Fall Of The Essex Boys, we trimmed off the fat and came back with an even leaner, better, more successful follow up." Next from the team behind Retribution is He Who Dares, due in April, and Rise Of The Krays.
---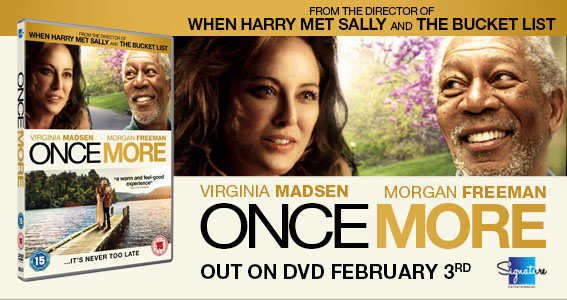 ---
A couple of the past fortnight's biggest television programmes will also be making their way to DVD in the first quarter of 2014 too, with BBC Worldwide's new series of Sherlock, the first episode of which aired on News Year's Day, leading the way. In case you hadn't noticed, the programme followed hot on the heels of Doctor Who in becoming one of the most talked about programmes of the past few months. The acres of newsprint and online space given to discussing the programme and how Holmes escaped his predicament at the end of the previous outing, can only bode well for Worldwide's physical release due at the end of January. It drew an average of 9.2 million viewers, with a 9.7 million peak for the first five minutes. These figures are certain to rise with additional viewings on the BBC's iPlayer. As if that wasn't enough, the programme also generated whopping 300,000 tweets.
One of the real surprises has been Birds Of A Feather, which returned to screens, albeit on ITV this time. Its audience was the highest for a sitcom launch for more than a decade, and with almost 6 million viewers it was the most watched programme on the channel, beating the likes of Emmerdale and Benidorm. The title is due from Fremantle on March 10 and the company's Tristan Whitlam said: "What a start to the New Year! Everyone at FremantleMedia is thrilled with the launch of Birds Of A Feather last night, just the first step in a marketing campaign which will run all of Q1, right up until the release of the DVD in March, and beyond, setting the DVD up as one of the most anticipated comedy DVD titles of the year."
The Netflix bandwagon continues to roll on, with the seemingly unending desire of journalists, especially on the broadsheets, or more specifically, The Guardian, to write about Netflix continuing unabashed. Chief among these was the story picked up from the Daily Telegraph, which ran elsewhere, about the fact that some 470 films and programmes are set to disappear from the service in the early days of January (for full story see here), while The Guardian had a mammoth interview with Ted Sarandos (see here). It seems as if The Guardian forgot to ask Sarandos about the disappearing programmes, however…
---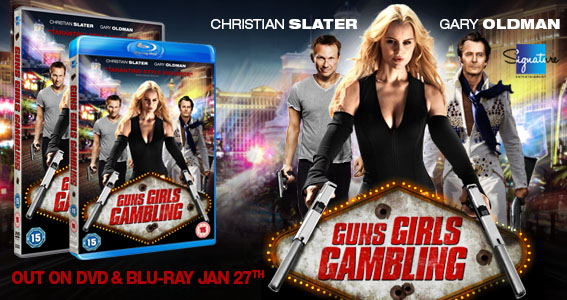 ---
QUOTE OF THE WEEK
"It was a really strong year for growth for UltraViolet. Television has been growing as a percentage of transactions. We've been seeing content owners commit more content to the ecosystem. I think consumers see a price point of these TV shows that's closer to rental, but they own it."
Mark Teitell, from the Digital Entertainment Content Ecosystem, on a record year in the US for UltraViolet.
AT THE MOVIES
The Hobbit: The Desolation Of Smaug continues its reign atop the UK box office charts, with Anchorman 2: The Legend Continues, er, also continuing to perform strongly. New entries in the UK top 10, up to and including December 29, were The Secret Life Of Walter Mitty, with £2.235 million, and 47 Ronin, with £1.415 million.
Meanwhile, with little movie news around (looks like most agents are taking a week or two off), here's a bit more box office news, as Disney has announced that current hit Frozen is its biggest ever Disney feature animation release ever. Its total announced by Disney at the time of writing, stood at a shade under £25 million, taking it past Wreck0it Ralph and the original release of The Lion King. It also became the fourth Disney film released in 2013 to pass the $500 million mark in terms of global box office receipts, joining Thor: The Dark World, Iron Man 3 and Monsters University.
SITE OF THE WEEK
Here's some reading, Raygun reader Jonathan Sothcott on Danny Dyer, offering some real insight on where it went right, then wrong, then right again…
TRAILERS OF THE WEEK
Hey, Deepak Chopra… New Girls trailer from HBO…
This kind of slipped through our net, but here's a film about trailers…
Internet goes mad for Veronica Mars trailer…
The one we're still excited about…
To subscribe to The Raygun newsletter, please email

info@theraygun.co.uk
with subscribe in the subject matter
To unsubscribe, email

info@theraygun.co.uk

with unsubscribe in the subject
For editorial or advertising queries, contact

tim@theraygun.co.uk