BVA CONFIRMS: SALES UP IN FIRST HALF OF YEAR
RETAIL GROWS TOO, HMV STILL TOP DOG
SIGNATURE MAKES ITS MARK, AGAIN…
…AND SIGNS ON THE DOTTED LINE TOO
LUTHER NOT DROSS, GROWING IN STATURE
PARTRIDGE GIVEN WINGS BY WORLDWIDE
REFN DRAFTING ON CURZON HOME CINEMA
UNIVERSAL'S GOT THE RIGHT VIBES
ARROW'S HANDMADE PLANS
BACK ON THE BOARDWALK
INBETWEENERS SEQUEL: 4DVD REACTS
KOCH MOVE, NEXT LEVEL
DEMON HEADS FOR METROPOLIS
LOVEFILM VS FOOD (AND TRAVEL)
MORE PILOTS ON THE WAY
QUOTE OF THE WEEK
---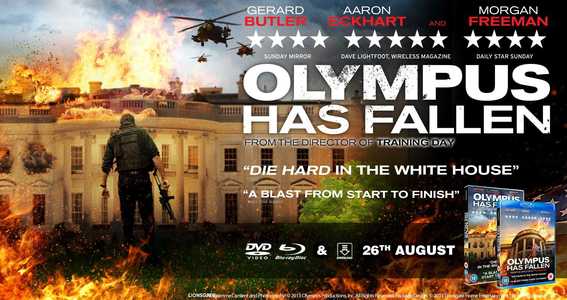 ---
I
f you can't read this newsletter or see the ads, please click
here
It Was A Good Week Fo
r…
The industry… those figures for the first half of 2013 are as good as we suggested…
I
t Was A Bad Week For…

The hot weather, damaging box office and sales…
We've been trailing it for a few weeks here – or at least since the end of June – and the BVA finally confirmed the good news about the first half of 2013 this week. The headlines, again, some of which we've revealed here, make for some fascinating, and heartening, reading. Consumer spending on all video entertainment, physical and digital, for the first six months of the year was more than £993 million – 8.2 per cent up on the first half of 2012. Physical sales were up 2.5 per cent to £632.5 million, with Blu-ray leading the way – sales of the high definition format were up a whopping 37 per cent to £117.2 million. Digital spend also rose by a similarly impressive amount – up almost 43 per cent on the first six months of 2012, with a total value of £228.1 million. Physical disc rental was down 11 per cent, although Kantar reported an 89 per cent increase in subscription video on demand viewing occasions in one quarter.
Some of the most interesting reading in the report came from the retail sector. Supermarkets are still the favoured choice for DVD purchases, with 49 per cent volume on sales. For HMV the figures made for more comforting reading than many would have expected – it held out as the retailer boasting the highest share in terms of sales value, with almost 18 per cent, ahead of Tesco with 17.5 per cent. That came despite store closures and the administration. And while both HMV and Blockbuster were closing stores after administrators were called in, figures from the Official Charts company suggests that in the first six months of 2013 some additional 1,000 stores were now selling DVD and Blu-ray releases. This figure includes supermarkets, department stores and petrol stations, all are feeding in to the Official Charts Company data. According to the BVA, industry estimates suggest at the non-traditional market, taking in service stations, garages, corner shops and elsewhere, now numbers 6,000 outlets. Commenting on the figures, BVA director general Lavinia Carey said: "The first half of 2013 has proved to be much more encouraging than expected after the difficult retail conditions in January this year. Distributors have risen to the challenge and new retailers have entered the market to offer DVDs, which remain hugely popular with shoppers, in a wider range of stores. An increase in the value of like-for-like sales of discs and digital video demonstrates that people are spending money on both, something BVA consumer research bears out. Shoppers continue to buy discs as gifts, for their children, to watch in the car and because they like to view as a family at home and in the holidays."
---
---
One of the individual success stories of the year as far as labels are concerned, has undoubtedly been Signature, which has struck out on its own in terms of sales and has also enjoyed some remarkable successes with films, effectively proving that the DTV market is far from dead. And it's celebrating after doing it again – the company has just enjoyed another noteworthy success, this time with The Assassination, a High School tale starring Mischa Barton and Bruce Willis among others. It's sold a whopping 22,000 units on DVD in two weeks since its release, again proving the naysayers wrong. Commenting on its success, Signature's Gemma Stockley said: "The Assassination was another fantastic sales result. I am enthused in my new role at Signature, with this and other successes this year it shows the strength of our label."
Buoyed by its success with the likes of The Assassination and The Heist, Signature has been on the acquisitions trail again, picking up some more titles, with its latest buys slated to appear on shelves in 2014. The deal also sees it further cementing its relationship with US production company Voltage Pictures. The titles are Cabin Fever: Patient Zero, one of two prequels joining the horror franchise, with Sean Astin among the cast; and Hours, a thriller starring Paul Walker fighting to keep his newborn daughter alive in an evacuated hospital in the wake of Hurricane Katrina. Commenting on the deals, Signature md Marc Goldberg said: "I am really excited by our latest acquisitions, 2013 has been a thrilling year for Signature; I am confident that our slate for 2014 will be even stronger. Both titles offer very strong commercial opportunities for us."
---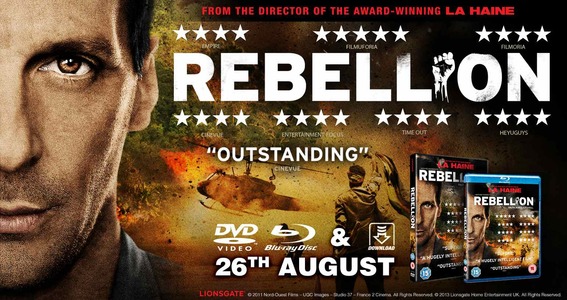 ---
One series performing well on the TV side is Luther. Proving its growing reputation among TV fans, the series one to three box set and series three were both released this week, with the latter former likely to outsell the latter. Combined sales of the two Luther SKUs is set to be double of the week one totals for series two and the series one and two box set, further highlighting how Idris Elba's star has grown and the how the series is pulling in more and more fans. BBC Worldwide has carefully timed its activity – the transmission of the third series coincided with a drafting campaign that included ads in the likes of ShortList and the Guardian Guide. BBC Worldwide's Rob Lowe, marketing and product development director said: "The thrilling finale of Luther had the UK gripped and to capitalise on the huge amount of press coverage, we worked with both Idris Elba and Warren Brown for interviews in Woman, Digital Spy, a multitude of regional newspapers and online publications. The strategically targeted marketing with a large-scale press and on-line campaign, has delivered great results and we're thrilled with sales so far.'
Talking of BBC Worldwide and drafting, and the organisation has been making hay while the sun shines by pushing its Alan Partridge box set this week, containing some of the great man's finest works. Again, it coincides with Studiocanal's theatrical bow for the Alan Partridge film, Alpha Papa, which, in case you hadn't noticed, is out next week. Much of the coverage for the Steve Coogan film – and there's been acres of it – has recounted classic Partridge moments from BBC Worldwide outings, giving the box set unlimited amounts of free publicity. BBC Worldwide's head of comedy Rebecca Richmond said: "You cannot fail to miss Norfolk's most famous son on billboards and press alike. With Alpha Papa gaining rave reviews across the board, we put together a digital, Facebook and targeted print campaign promoting back cat on both DVD and iTunes. Feedback from retail has been fantastic."
---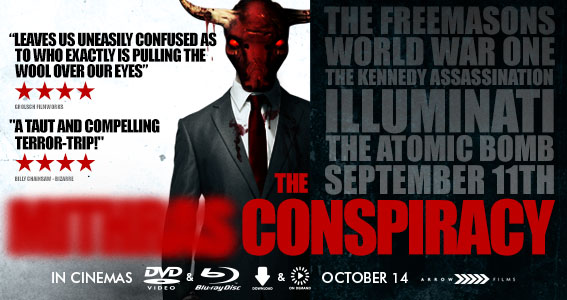 ---
More theatrical drafting news now, although this time it's the vod sector getting in on the act, as Curzon Home Cinema, which has unveiled a special season of films curated by Nicholas Winding Refn, tying in with the theatrical release of his latest Ryan Gosling flick, Only God Forgives. Refn is a noted film fan – as we've reported here previously, he's a big fan of the BFI's Flipside label – and his selection takes in everything from The Harder They Come and The Filth And The Fury to Enter The Void and City Lights. Curzon Home Cinema is offering the films for prices starting at £1.70, or a full season pass to watch all his recommendations from just £18. Curzon Home Cinema's Ailsa Ferrier said: "We are more than delighted to have Nicolas take part in Curzon Home Cinema's guest curators series. His handpicked season of kinetic and visually stunning films beautifully reflect the director's own style too. With Only God Forgives out this week, it is also a great time to look back at the director's previous work; films such as Bronson and Valhalla Rising which are both also available to watch on the service. It has been wonderful to see the season already generating lots of interest online and with lots more curated seasons and exclusive content to come, we look forward to watching Curzon Home Cinema continue to go from strength to strength in the future."
To the Vinyl Factory space below Phonica Records in Poland Street, in London's Soho, for the launch of Universal's Good Vibrations, due on August 5. The film, for the uninitiated, follows the life of Terri Hooley, Belfast legend and the man who became a catalyst for the city's punk movement during the Troubles in the 1970s. Hooley was in attendance to introduce the film, and took part in a Q&A afterwards (we say Q&A, but it was more of just an A, as the record shop and label owner could talk the hind legs off a donkey and is a marvellous raconteur). The event has already earned some good publicity and was attended by all sorts of old punk faces – and it's always great to see a proper event for a home entertainment launch, rather than riding on theatrical's coat-tails. Universal's Mike Hewitt said: "We are exceptionally proud to be releasing Good Vibrations, the true story of the legendary and indefatigable Terri Hooley, and we were thrilled to be able to invite the man himself over to London for a special screening of the film at the very fitting Phonica Records in Soho. Terri's post-screening Q&A proved he has as much heart, soul and humour as the film itself, and with both Terri and 6 Music's Tom Ravenscroft DJing late into the night, the whole event was a great success. One of the best and most must-see UK films of recent years, we look forward to its DVD and Blu-ray release on Monday." For more on this, see our website shortly, where we'll have a full report on the event and some words of wisdom from Hooley.
---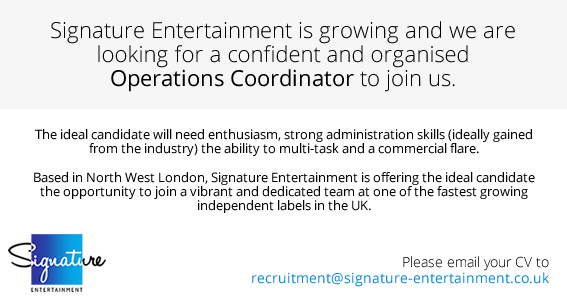 ---
Early evening Friday August 2 saw an event that marks the beginning of what should prove to be a fruitful partnership between Arrow and British film stalwart HandMade Films. For the company has inked a deal that will see it releasing some of the production's most successful films, starting with Time Bandits, which airs at the BFI Southbank as part of a re-release strategy that takes it to cinemas ahead of home entertainment formats. Commenting on the release, Arrow's Francesco Simeoni said: "Time Bandits has been an incredible ride, from gathering all the original negatives and restoring them with approval from Terry Gilliam who is really delighted with the results to a full theatrical re-release commencing with tonight's premiere at the BFI which is going to be attended by celebrity guests including Gilliam, star Ian Holm and fans of the film Eddie Izzard and Sanjeev Bhaskar among others. The film is released nationwide on August 9 and we look forward to the DVD and Blu-ray release, loaded with brand new extras, on August 26. What's even more exciting is that this is just the first in a series of classic HandMade films which will follow in Time Bandits' path. We will be following Time Bandits with Mona Lisa, Withnail And I and The Long Good Friday, all to be newly restored very soon."
Back to the TV side and it's a busy period for HBO, with the television giant in the middle of a raft of releases. The Newsroom from Aaron Sorkin was on the last Raygun newsletter, while Monday August 5 sees a release for the latest series of one of its best ever series, Boardwalk Empire. What's more, one of its stars, the ever-wonderful Stephen Graham is giving up a day to devote himself to promoting the release. As HBO's Sophie Knight said: "We're delighted to be releasing third instalment of Boardwalk Empire this coming Monday August 5. The release will be supported by vod, press and digital advertising targeting our core audience, as well as a fully integrated on-and-offline PR campaign. Look (and listen) out for interviews with the brilliantly talented Stephen Graham week of release."
---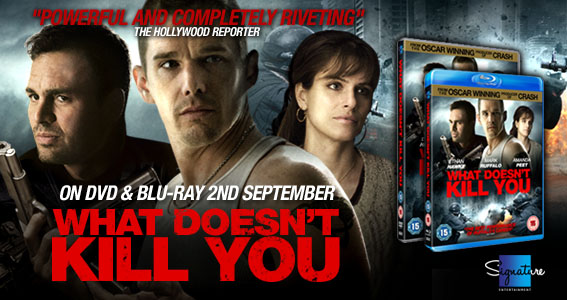 ---
Sick of Q4 presentations and talking about films due out in the autumn and winter of 2013? OK, then how about we move forward in to 2014. And this week the announcement that teenagers and immature grown-ups everywhere have been waiting for – an Inbetweeners movie sequel is on the way. The film is now officially in production and will be released in cinemas August next year, with a home entertainment bow before the year is out. It's the same route to market The Inbetweeners Movie, the most successful homegrown comedy feature ever, took back in 2011. Commenting on the release, 4DVD's David Root said: "At 4DVD, we're all delighted that the sequel has been confirmed and we are looking forward with huge anticipation to 2014 and repeating the amazing success of the first DVD next Q4."
Last week we reported on Koch Media and its move to larger premises in Hammersmith, west London, a move fuelled by its ever-growing slate and ambitions to become a major player both in the home entertainment and theatrical arenas. The move comes off the back of its latest theatrical release, The Frozen Ground and the home entertainment bow for Arbitrage (see previous newsletters), Coming up in September is Thanks For Sharing, with the likes of Gwyneth Paltrow and Mark Ruffalo, in September, followed by its biggest release so far, Parkland. Both will be "saturation releases", and, as Koch Media md Craig McNicol said: ""Our move to larger offices in Hammersmith marks an important step in the company's growth. Our intention is to continue developing at an impressive rate, and our new set up will accommodate this. 2013 has already seen significant successes for Koch, but it is the Q3/Q4 titles on our slate that we are most excited about, with Parkland offering an enormous opportunity to demonstrate what we as a company are capable of."
---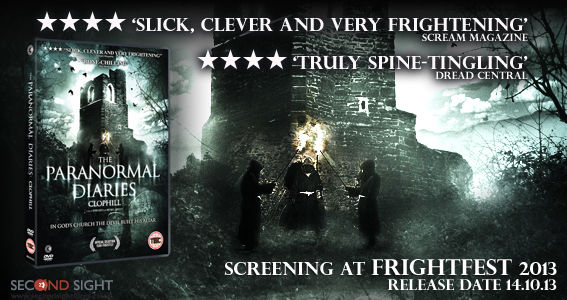 ---
Not content with releasing some of the finest compilations and albums around – its latest classic house music box set Acid Rain is an exemplary package – our old pals at Demon Music, a BBC Worldwide company, are releasing a quartet of audio and video packages. The four, out under the Live From Metropolis Studios banner, feature iconic 80s artists performing their hits live in front of fans in an intimate setting at the famous West London studios. The four are Heaven 17, Spandau Ballet's Tony Hadley, Level 42 and Belinda Carlisle. Each comes with a CD and DVD in smart, book-style packaging, with limited deluxe versions also available, and are due out on September 9, supported by print advertising and PR support from all the acts involved. Demon's Ben Stanley said: "This is a really strong fan proposition which we've brought to market. Attendees of the original shows are super fans who paid £195 to attend, so what we've tried to do is deliver for these fans an ultimate souvenir from the show across the deluxe and standard editions. As a means to target fans, we've worked closely across the social media networks of each act to prompt fans with interesting posts to engage fans, and with a strong call to action to our retail partners BBC Shop."
We at The Raygun, in keeping with most right-thinking people, are big fans of the marvellous Man Vs Food, in which Brooklyn-born Adam Richman takes on daft challenges to eat monster portions of hugely unhealthy American food. So we read with interest the latest news from LOVEFiLM, which has inked a deal with the Scripps Networks Interactive which will see a host of programmes from the Food Network and Travel Channel available through the Amazon-owned LOVEFiLM's Instant service. The programmes include the aforementioned Man Vs Food and a whole host of other lifestyle shows. LOVEFiLM chief marketing officer Simon Morris said: ""We're delighted to announce this latest deal with Scripps Networks Interactive, which brings something very different and exciting to our members. There is no doubt that we are a nation of foodies, and it's great that this deal will enable us to meet increasing viewer demands for this particular type of content." Scripps Networks' Kate Bradshaw added: "We're pleased to be partnering with LOVEFiLM Instant to provide consumers another platform to engage with some of our best-loved shows, wherever and whenever they want. We are incredibly proud of the fantastic content that we work hard to create and we know that LOVEFiLM members will savour every episode."

And we'll end our news round-up with more from LOVEFiLM as news arrives from its US parent Amazon that another batch of original pilots are being produced for children. Five shows will stream in the UK via LOVEFiLM Instant and on Amazon in the US, with viewers voting on which ones they prefer and Amazon putting the best-received into production. Amazon Studios director Roy Price said: "We're very excited to be able to introduce these five original ideas and their talented creators to Amazon customers. After the success of our first pilots, we look forward to getting lots more fantastic feedback from kids and parents. For the first time we are offering live-action and animated programming for older children and continuing with entertaining, educational, programming for preschool aged children – it's going to be a lot of fun."
---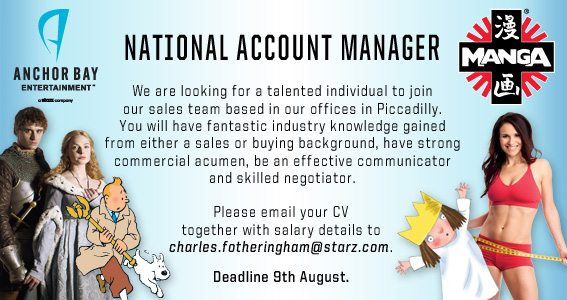 ---
RELEASE OF THE WEEK
One title we here at The Raygun have been desperate to see ever since we first heard mention of it is Hammer Of The Gods. And it's not just because of its Led Zeppelin-inspired name either. For not only is it one of our favourite genres – it's a Viking film – but also because, as we've noted here before, it's a homegrown production that sees production outfit Vertigo collaborating with eOne to put together a film that will work as a video proposition. Commenting on the title, eOne's Jeff Suter said: "Hammer of the Gods is set in Viking Britain and is an intense and visceral tale set in a world of violence. I'm really excited about the DVD – the film was produced and directed in Britain and features some amazing British talent, including Charlie Bewley (The Twilight Saga; The Vampire Diaries). To add to its credentials it will debut at this year's Frightfest before receiving a limited theatrical release. The release will receive a full PR campaign and be backed up with a targeted media spend."
QUOTE OF THE WEEK
"We are thrilled to be bringing the highly-anticipated Final Season of Breaking Bad to Netflix members in the UK and Ireland on a first-run basis. Breaking Bad is a once in a generation calibre of show and continues to be a huge success on Netflix.
Netflix chief content officer Ted Sarandos, discussing the news that episodes of the much-talked about series will appear on the UK service the day after they air on US television…
AT THE MOVIES
The Wolverine continued the run of superhero successes at UK cinemas, opening with just shy of £4.7 million at UK cinemas. The only other new entry was Frances Ha, which opened to an impressive total of £150,000.
Get ready for even more Avatar… At first it was just two sequels, but James Cameron has now said that the series of follow-ups to his enormo-hit will now total three. Avatar 2 will appear in December 2016, with the next two due in December 2017 and 2018…
Given the animosity between Disney and former employee Harvey Weinstein, you'd be forgiven thinking they'd never work together, but surprise news of the week came as the pair announced they will be partnering to produce a big-screen adaptation of the bestselling Artemis Fowl books. Robert De Niro is also executive producing, although no news yet on casting for the film, which will be based on the first two novels in the eight-book series, which has notched up global sales of more than 21 million copies…
News you should have heard this week, but we'll just remind you in case you haven't read it elsewhere: the next Academy Awards will be presented by Ellen De Generes; the Tom Hanks hijacking and piracy saga Captain Phillips will open this year's London Film Festival. Oh, and stay tuned to your telly on Sunday night: the next Doctor Who is being unveiled live on the BBC…
TWEET OF THE WEEK
One of this week's most talked about…
2 Guns is this week's red band trailer…
Amazing cast for what looks increasingly like a made-up film, surely it can't really exist?
We told a lie earlier, here's another red band trailer…
Daft, but very, very funny…
Looks far better than you might have expected…
Named after our junior correspondent…