SKYWALKER TO DISNEY+, TWO WEEKS AFTER DVD…
…AS STAR WARS SELLS 235,00 UNITS
BIRDS TWEET FOR DC RELEASE
ONLINE RIOT MARKS ANNIVERSARY
RECORD STORE DAY GOES THE DISTANCE…
…AS ERA PREPARES GUIDELINES
AMAZON REINVESTS BIG PROFITS
AT THE MOVIES
TRAILERS OF THE WEEK
---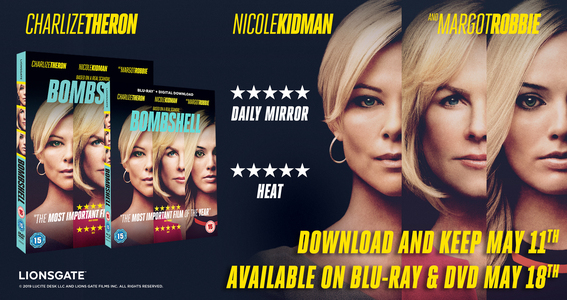 ---
If you can't read this newsletter or see the ads, please click here.
It is with great sadness that we must again start The Raygun with news of another industry figure's passing, this time Entertainment's Trevor Green. He ran the company, set up by father Michael, alongside his brother Nigel and turned it into one of the country's leading distributors and consistently one of its biggest independents. Its ongoing deals with the likes of New Line, among others, had turned it into one of the biggest players in the UK, with its EV (or EIV) label proving to be consistent video gold, notably in the rental arena during its heyday. Its biggest success came with the Lord Of The Rings films, which it gambled on, having to commit to releasing all three before filming was completed, but, a few years later, Entertainment was deemed. By the BBC to be the most profitable company in the UK, buoyed by the huge success of Peter Jackson's trilogy. As writer Geoffrey Macnab noted in his excellent Delivering Dreams book: "Entertainment was an anomaly [in UK distribution]. It was the one genuine independent in the UK that could compete on equal terms with the majors. 'We were the leading independent distributors and our competitors were the studios. They were not independents,' Trevor Green says." Our thoughts are with friends, family and colleagues, more tributes next week.
The row over Trolls World Tour and Universal's decision to move the release from cinemas to premium video on demand because of the ongoing Coronavirus crisis rumbles on, with theatrical exhibitors continuing to fire a raft of shells and hail of bullets in the studio's direction. There have been fingers pointing and assorted threats from assorted cinema chains and associations, although at least one boycott threat looks to be more verbal jousting, the kind of hype you'll get a big boxing bout weigh-in, rather than actual fighting talk, or even actual fighting. But as the lockdown continues, nerves are all a-jangle across the exhibition, distribution and retail sector. What next? Well, theatrical exhibition giant AMC has taken the bull by the horns, seemingly after being outraged by comments Universal had made in the Wall Street Journal. Universal chief executive Jeff Shell said: "As soon as theatres reopen, we expect to release movies on both formats." This sparked the ire of AMC, which owns the Odeon chain in the UK, to the extent it sent an open letter to the studio, saying it would not run its films at its conemsa going forward. The full letter is worth reading, and is in our Quote of the Week section below, but the key passage from chief executive Adam Aron noted: "Effectively immediately AMC will no longer play any Universal movies in any of our theatres in the United States, Europe or the Middle East. This policy affects any and all Universal movies per se, goes into effect today and as our theatres reopen, and is not some hollow or ill-considered threat." Whether it will affect the Univeral-distributed No Time To Die is not entirely clear, although it could be cleared up before then, while others dallied on the edge – Cineworld in the UK and its sister chain in the US, Regal, said it wouldn't show films that didn't respect the windows.
The European cinema owners group UNIC also came out with its opinions issuing its own statement, weighing in with: "This combination of unusual circumstances should not be used as a reference to re-design a longstanding and proven release business model, which remains crucial in ensuring the ongoing availability of films to the benefit of audiences. Those who will depend on the success of the film industry should refrain from hastily altering key practices for short-term gains and should instead commit to create the best conditions for the whole sector to recover as soon as possible. Everyone has had to make adjustments in their daily lives and this includes film fans. This should, however, not be seen as a sign of changing preferences from an audience standpoint – it is after all worth recalling that 2019 was a record-breaking year for cinemas worldwide. We remain confident that when audiences are able safely to return to their local cinema, they will soon rediscover the unforgettable, immersive experience that only the Big Screen can deliver and that cinemas will continue to play the role they always have as the most popular and affordable form of entertainment available outside the home." Expect this one to run…
There have been a raft of announcements about titles arriving on video on demand and digital, distributors shifting release strategies and more, it's hard to keep track of everything. One that certainly caught our eye was Disney's announcement that the latest Star Wars outing, The Rise Of Skywalker, will be arriving on Disney+, its recently launched subscription vod service from Monday May 4. Ostensibly, and according to the announcement, it was to mark Star Wars day ("May the fourth be with you"), but the move comes just a week after the film was released in physical stores, and only a little longer since its first digital bow. In its statement, Disney said: "The final chapter of the Skywalker saga, Star Wars: The Rise of Skywalker, will begin streaming two months early on Disney+ in honour of May the 4th, affectionately known by fans around the world as Star Wars Day. For the first time ever, fans will be able to stream the complete Skywalker saga all in one place." We'll be monitoring fan comment about the hasty move to Disney+, particularly given its impressive total on home entertainment thus far. Will people who shelled out upwards of £10 for the film as a download or physical copy feel aggrieved when they could get it for less than a tenner as of Monday? Disney was asked to comment on whether consumers or retailers had been told about its early arrival on Disney+, but the company said it would be issuing no further statement beyond the initial press release.
On to the Official Film Chart, which, coincidentally, had that self-same release, Star Wars The Rise Of Skywalker at number one. It showed that the film has become the biggest week one performer of 2020 thus far, outdoing the previous record holder, Downton Abbey The Movie, by 5,000 units. The final instalment in this strand in the saga shifted 235,000 copies across DVD, Blu-ray and 4K UHD in its first week on sales, adding to an impressive digital exclusive number too. New entries included Birds Of Prey at number three (for more on the Warner release see below); animated tale Spies In Disguise at number four, both in their digital window, and the mammoth Star Wars The Skywalker Saga box set at number seven. All are featured in the new Official Film Chart show you can see here.
Talking of Birds Of Prey, Warner this week hosted a special screening of the DC Comics tale to mark its digital release. The studio partnered with magazine Glamour, enticing Jurnee Smollett, aka Black Canary starring alongside Margot Robbie's Harley Quinn in the blockbuster, to take part on a watch along of the film. The star and host Josh Smith kicked off proceedings with a live Zoom Q&A before interacting with fans and answering questions on Twitter throughout the film. The Twitter activity saw cross-posting on Glamour, Jurnee, WB UK and WB Ireland's feeds encouraging people to digitally download. The studio said that the initiative, on Thursday April 30, boasted some "really strong results", with almost 780k video views in less than 24 hours and "some great interaction" on Twitter. More on the release in the coming weeks, you can see more on the event on Twitter under the hashtag #BOPWatchAlong.
Also enjoying watch alongs, one of the activities du jour during the lockdown, is Lionsgate, which has this week launched Lionsgate Live! A Night At The Movies. The initiative, organised by Lionsgate UK, will see the company airing four of its classic titles free to consumers on Saturday evenings via YouTube. Each of the quartet – it started on May 2 with La La Land – will be presented by celebrities, taking in Edith Bowman, Keith Lemon, Jack Whitehall and Jonathan Ross. Live chats on YouTube as well as across social media, on Twitter from Lionsgate's account, will take place throughout, with Lionsgate encouraging viewers to contribute to NHS-related charities. The beneficiaries will be NHS Charities Together COVID-19 Urgent Appeal, which supports NHS staff and volunteers caring for COVID-19 patients, and The Film and TV Charity COVID-19 Emergency Response, supporting the people behind the scenes who bring these stories to our screens. Further presentations are Eddie the Eagle, Bend It Like Beckham and The Hunger Games. Lionsgate is also working with a clutch of partner cinemas and industry organisations, such as Cineworld, Odeon, Showcase, Empire, The Light, Picturehouse, Everyman, Curzon, The Industry Trust and other indie cinemas. As well as giveaways and competitions, Lionsgate is also partnering with popcorn specialist Jo & Seph, which is offering a discount and has developed three special flavours, all delivered to homes for the events. "Although there is nothing quite like watching a film on the big screen, Lionsgate Live! is a great chance for the UK to come together and celebrate the cinematic experience from home," said Zygi Kamasa, CEO Lionsgate UK. "This is a fantastic opportunity for us to show our support and raise money for the NHS Charities Together COVID-19 Urgent Appeal and The Film and TV Charity COVID-19 Emergency Response, who are both doing incredible work during this time. Join us as we celebrate a night out at the cinema, and bring it on home!"
Also airing as part of a special lockdown event was the excellent White Riot, one of the standout films from last year's LFF, and an absolute belter in our humble opinion. The film charts the story of Rock Against Racism, the movement founded in the wake of the punk explosion in the mid to late 1970s and sent against a rising tide of far right thuggery and dodgy racist pronouncements from rock stars at the time. It's due for a full theatrical and subsequent home entertainment release further down the line, but special screenings aired on Curzon Home Cinema, with a Q&A on the anniversary of the legendary RAR gig at London's Victoria Park featuring the Clash. The title will be released by Modern Films, and the company's md Eve Gabereau told The Raygun: "April 30 marked the anniversary of the Rock Against Racism march from Trafalgar Square and concert in Victoria Park in 1978, attracting over 100,000 people from all over the country. The Clash famously performed a raucous rendition of White Riot for the crowd that became a kind of anthem for the movement around confronting racism and the resurgence of the National Front at the time. To celebrate this date, distributor Modern Films held a virtual screening of the new documentary White Riot and an online event afterwards including a Q&A and live performances. Hosted on Curzon Home Cinema and by Mark Kermode, the line-up included director Rubika Shah and member of Steel Pulse Mykaell Riley, alongside Love Music Hate Racism activist Zak Cochrane and singers Lloyd Luther and Namywa. The film won Best Documentary at the BFI London Film Festival and a Special Mention for the Crystal Bear at the Berlinale in February. The plan was to preview it at a number of music festivals throughout the summer, including All Points East, Isle of Wight and Glastonbury, then book it theatrically as an event cinema release. This is still in the works but moving to a virtual bill and online gigs in lieu. September 24 bookends the anniversary season with a screening event already planned in Brixton to honour the RAR march from Hyde Park to a concert Brockwell Park, also in 1978, that featured Elvis Costello."
---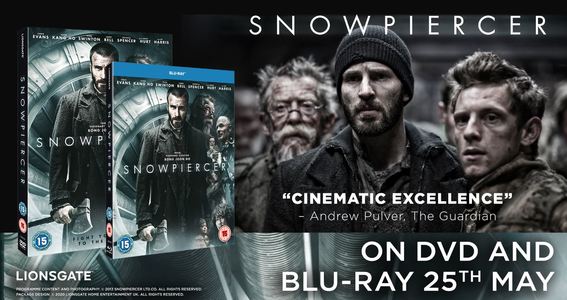 ---
Sticking with Modern Films, Monday sees the DVD release of another music-related doc from the independent in the shape of Show Me The Picture, which charts the life and times of snapper Jim Marshall. Commenting on the release, the company's Eve Gabereau said: "Show Me the Picture is an intimate look into the life of Jim Marshall, whose iconic photographs are widely recognised and referenced worldwide but, like many documentarian artists, is not as well known as a person. He was a formidable force, with a lot of demons, including cars and guns that got him into trouble, but found meaning behind the camera. He connected with Jimi Hendrix (at Monterey Pop 1967), Johnny Cash (giving the finger at San Quentin Prison), Bob Dylan (kicking a tire), Miles Davis (in the boxing ring), The Beatles (final live concert at Candlestick Park 1966), John Coltrane, Jim Morrison, Mick Jagger, Janis Jopliln, Aretha Franklin and so many more, as well as captured the civil rights movement, Haight-Ashbury in its heyday and some major movie stars including Michael Douglas while he was filming the tv series The Streets of San Francisco. Director Alfred George Bailey delivers a fine story of pictures and people, history and social change, beauty and destruction."
In the physical bricks and mortar world, ERA, the Entertainment Retailers' Association, has updated its plans for Record Store Day. The event was originally due to take place in April, and was postponed to June as the crisis broke. Now, with it still ongoing, it has switched its focus. Instead, it will focus on three separate drops on three separate dates (in August, September and October) and the social distancing RSD is focusing on the stores. In its statement, ERA said: "This current RSD 2020 plan to spread the spotlight and the support over three months, was made with as much available information as possible, and gives the largest number of stores a chance to participate globally in the strangest Record Store Day ever. RSD will be using the guidance of government and scientific experts to ensure these RSD Drop dates are as socially responsible and safe for all involved as possible. Don't necessarily expect all the normal in-store celebrations and events as these changes have been made to allow customers to get the RSD product safely in a socially distanced world. Our RSD online rules will be adapted in due course in line with retail developments."
The RSD move comes as ERA confirmed that it is working on guidelines for entertainment retailers as stores start looking into plans of how and when to reopen. ERS chief Kim Bayley told The Raygun: "We are working on social distancing guidelines, using the BRC guidance as a model." More in this in the coming weeks…
One of the first casualties of the Coronavirus lockdown at cinemas was Screenbound's theatrical release of Peter Bogdanovich's documentary looking at the life and times of silent comedy genius documentary. The independent did get the chance to show off the film at a high profile premiere screening at London's Picturehouse Central, with comedian, TV personality and long-time Keaton and silent and black and white comedy fan Paul Merton joining in for a post-screening Q&A alongside fellow Keaton devotee, David Macleod. A second screening and the 40-screen theatrical bow have been cancelled, but Screenbound is pressing ahead for plans for a Q3 home entertainment release, with Merton's Q&A providing some of the many extras, as well as assessing the situation for further screening and theatrical opportunities as the situation develops. "Coronavirus apart, we've been pleased with the theatrical interest secured by [release partner] Blue Dolphin," commented Screenbound MD Alan Byron, "and the enlisting of Paul Merton to enthuse why Buster Keaton is a comic genius who should be admired by younger audiences today, is invaluable to our PR campaign. Bogdanovich's documentary feature is a who's who of Hollywood legends, such as Quentin Tarantino, Mel Brooks and Dick Van Dyke, who help explain how Buster Keaton made great comedy look simple. Paul Merton's introduction and Q&A session will appear as part of the extras package for our home entertainment releases on September 7."
---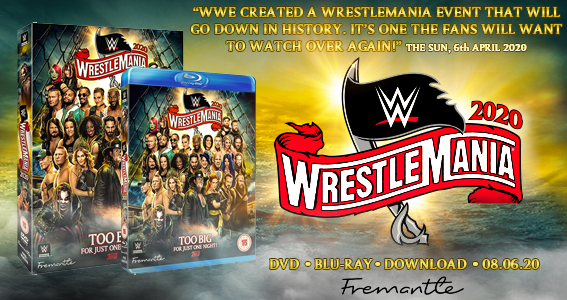 ---
Independents don't have the deep pockets of studios or the ability to necessarily just wait it out or hang on to releases until the virus is contained. So indies need to think quickly and move nimbly to ensure revenue during the crisis, as well as move platforms and releases schedules accordingly. We've been speaking to relatively recently launched imprint Parkland Entertainment, which has firmed up its slate for the coming months. It is, naturally given cinemas' closure, eschewing theatrical form the mix, concentrating on home entertainment across assorted routes to market. The slate includes Astronaut (out now on digital, with DVD on July 6), which has Richard Dreyfuss starring as a widower aiming to win a competition to go into space. The title has already benefited from the star travelling to these shores to promote the film. Camino Skies is a documentary charting the real-life exploits of a group of people following the legendary Spanish pilgrimage the Camino de Santiago. It's already been the inspiration for the 500,000 unit selling inspired by a true story film The Way. It's released on digital on May 8, on transactional vod on June 1 and DVD on August 24. On digital on May 4 and on DVD on June 29 is Emilio Estevez heading up an all-star cast as one of the staff at a library which ends up taking the homeless in to provide shelter. Big budget war film The Last Full Measure, Peter Fonda's last ever film, was due a wider theatrical release, the kind that befits a $25 million production, but will now arrive on EST on June 1, transactional video on demand on June 15 and on DVD on July 6. Psychological horror In The Trap, with lashings of exorcisms and hauntings, comes with "strong premium theatrical" artwork, and is released on digital and and on DVD in September. The Rifleman will arrive on the back of the home entrainment bow of 1917, a film it has earned favourable comparisons to (Hollywood Reporter called it "a more realistic 1917"). An eastern European import, coming with record-breaking box office, is released on digital and on DVD in August 3. Kristin Scott Thomas stars in musical-based drama In Her Hands, where she stars as a piano tutor who takes a disadvantaged student under her wing. The film is released on digital on July 27 and DVD on August 17. A musician moving to France to escape the pressures of life with his young lover is the subject of Provenance, released on digital on July 13. Love Sarah, a heartwarming Celia Imrie starring tale, that throws in a timely baking element, was due to benefit from a tentpole release in April, stymied by the Coronavirus. It was rising to the occasion, to use a baking phrase, with Parkland reheating it for release across EST, transactional vod and DVD from September. Commenting on the slate, Parkland Entertainment's Tom Stewart said: "It's been an incredibly busy time for everyone here who has been working on every element of the release schedule. It's certainly not without its's challenges but I think the forthcoming schedule represents a strong commercial line-up catering for all tastes."
Amazon has given its latest financial report, but much of the interest came from the fact the retailer is planning to spend much of its anticipated Coronavirus boosted windfall in profits – an estimated $4 billion in operating profits, on Covid-related investment, improving deliveries, PPE for all its employees worldwide and more. Amazon founder and ceo Jeff Bezos said:"From online shopping to AWS to Prime Video and Fire TV, the current crisis is demonstrating the adaptability and durability of Amazon's business as never before, but it's also the hardest time we've ever faced. We are inspired by all the essential workers we see doing their jobs – nurses and doctors, grocery store cashiers, police officers, and our own extraordinary frontline employees. The service we provide has never been more critical, and the people doing the frontline work — our employees and all the contractors throughout our supply chain — are counting on us to keep them safe as they do that work. We're not going to let them down. Providing for customers and protecting employees as this crisis continues for more months is going to take skill, humility, invention, and money. If you're a shareowner in Amazon, you may want to take a seat, because we're not thinking small. Under normal circumstances, in this coming Q2, we'd expect to make some $4 billion or more in operating profit. But these aren't normal circumstances. Instead, we expect to spend the entirety of that $4 billion, and perhaps a bit more, on COVID-related expenses getting products to customers and keeping employees safe. This includes investments in personal protective equipment, enhanced cleaning of our facilities, less efficient process paths that better allow for effective social distancing, higher wages for hourly teams, and hundreds of millions to develop our own COVID-19 testing capabilities. There is a lot of uncertainty in the world right now, and the best investment we can make is in the safety and well-being of our hundreds of thousands of employees. I'm confident that our long-term oriented shareowners will understand and embrace our approach, and that in fact they would expect no less."
Some more interesting news from the US, where, according to reports from analysts and experts at NPD, sales of Blu-ray and DVD players have risen during the Coronavirus crisis. Hardware sales of the two home ent players for the home had risen by more than 25 per cent in the wake of stay-at-home advice. "Sales are up as consumers stay at home and look for multiple forms of entertainment," said NPD analyst Stephen Baker. "These include DVDs and Blu-ray discs to entertain children while their parents are working, backup access devices if Internet access is challenged by streaming, or simply the consumers' realization that they may need a physical disc player as an alternative to streaming and either they didn't already have one or the one they do have needs an upgrade."
"For much of the past four and a half years, I have been in direct dialogue with Jeff Shell and Peter Levinsohn of Universal about the importance of a robust theatrical window to the viability of the motion picture exhibition industry. Throughout that time, AMC has expressed a willingness to consider alternatives to the current windowing strategy common in our industry, where the aim of such alternatives is to improve both studio profitability and theater operator profitability. Universal stated it only pursued a direct-to-home entertainment release for Trolls World Tour because theatres were closed and Universal was committed to a lucrative toy licensing deal. We had our doubts that this was wholly Universal's motivations, as it has been a longstanding desire by Universal to go to the home day and date. Nonetheless, we accepted this action as an exception to our longstanding business practices in these unprecedented times.
"In today's Wall Street Journal, Jeff Shell is quoted as saying that: 'The results for Trolls World Tour have exceeded our expectations and demonstrated the viability of PVOD,' Mr. Shell said. 'As soon as theatres reopen, we expect to release movies on both formats.'
"This radical change by Universal to the business model that currently exists between our two companies represents nothing but downside for us and is categorically unacceptable to AMC Entertainment, the worlds largest collection of movie theatres.
Going forward, AMC will not license any Universal movies in any of our 1,000 theatres globally on these terms.
"Accordingly, we want to be absolutely clear, so that there is no ambiguity of any kind. AMC believes that with this proposed action to go to the home and theatres simultaneously, Universal is breaking the business model and dealings between our two companies. It assumes that we will meekly accept a reshaped view of how studios and exhibitors should interact, with zero concern on Universal's part as to how its actions affect us. It also presumes that Universal in fact can have its cake and eat it too, that Universal film product can be released to the home and theatres at the same time, without modification to the current economic arrangements between us.It is disappointing to us, but Jeff's comments as to Universal's unilateral actions and intentions have left us with no choice. Therefore, effectively immediately AMC will no longer play any Universal movies in any of our theatres in the United States, Europe or the Middle East. This policy affects any and all Universal movies per se, goes into effect today and as our theatres reopen, and is not some hollow or ill-considered threat. Incidentally, this policy is not aimed solely at Universal out of pique or to be punitive in any way, it also extends to any movie maker who unilaterally abandons current windowing practices absent good faith negotiations between us, so that they as distributor and we as exhibitor both benefit and neither are hurt from such changes. "Currently, with the press comment today, Universal is the only studio contemplating a wholesale change to the status quo. Hence, this immediate communication in response.
AMC has invested significant time and energy with Universal executives over the past few years trying to figure out a new windows model that would be beneficial both for your studio and for our theatre operations. While Universal's unilateral pronouncements on this issue are unpalatable to us, as has always been the case, AMC is willing to sit down with Universal to discuss different windows strategies and different economic models between your company and ours. However, in the absence of such discussions, and an acceptable conclusion thereto, our decades of incredibly successful business activity together has sadly come to an end."
That letter from AMC chief Adam Aron to Universal in full…
Nothing, not even the Coronavirus lockdown, can stop Disney's plans to remake all its animated classics into live action features. Latest on the block is Hercules, and it's been revealed that the Russo brothers, who've worked with Disney's Marvel operation, will be helming the film. Joe and Anthony were paired behind the camera for Avengers Endgame and they'll be joined by another Marvel alumnus Dave Callaham, who will pen the script following similar duties on Shang-Chi.
Much talk this week surrounding the forthcoming Space Jam sequel. The film will follow in the Michael Jordan meets famous WB animated characters flick from almost 30 tears ago. Previously known merely as Space Jam 2, star LeBron James, another basketball name moving into movies, revealed it will be known as Space Jam: A New Legacy. It's due next year, virus willing.
Big TV news of the week sees a popular horror franchise coming to the small screen. For HBO is reviving Pinhead and pals for a new take on Clive Barker's classic tale Hellraiser. No matter that a film reboot is also said to be on the way, the US television giant is passing ahead with its plans. And it has recruited David Gordon Green to work on it. He, of course, has already successfully brought one horror franchise back to life in the shaoe of Halloween…
Due in June, Pet Shop Boys classic revived…
You're on The Raygun newsletter mailing list, which has been running for eight years, because you requested it, have been recommended to us or sent us emails. You can unsubscribe at any time, if you're daft, using the link elsewhere or by emailing as below. But of course, you don't want to do that, do you? We don't share your information with anyone else, we don't like cookies and we're the good guys. We care because you do…
To subscribe to The Raygun newsletter, please email
info@theraygun.co.uk
with subscribe in the subject matter
To unsubscribe, email

info@theraygun.co.uk

with unsubscribe in the subject
For editorial or advertising queries, contact

tim@theraygun.co.uk