TVOD UP, BUT PIRACY FEARS GROW…
BBFC, TEENS WORRY ABOUT HARMFUL CONTENT
…AND BELIEVES PHYSICAL WILL RETURN
…HEDGES BEHIND ANNIVERSARY RESTORATION
EUREKA GOES FOR CLASSIC HORROR…
…AND SHOWS ITS MARTIAL ARTS FANGS
AT THE MOVIES
TRAILERS OF THE WEEK
If you can't read this newsletter or see the ads, please click here.
Tranasactional vod is up during the coronavirus pandemic, according to statistics from the US, but, similarly, the threat of piracy is increasing too. Those are some of the fascinating figures revealed during the latest phase of the crisis. According to data from parks Associates, some 14 per cent of Americans have accessed a tvod service over the last 30 days, which represents a year on year rise of five per cent. It's been driven in part by the likes of Trolls World Tour arriving early with a shortened window. The company's research director Steve Nason said: "The idea of streaming current in-theatre films was once a concept from a proposed streaming service called The Screening Room. This service never officially launched, but the COVID-19 pandemic has pushed the concept behind it into reality. Now, with releases going digital, pirated video will be higher quality, while consumers might feel emboldened to tap into pirated video since theatres are closed. This will put more pressure on the antipiracy efforts among video content and service providers." A report in Forbes, with contribution from anti-piracy experts at MUSO, was even more stark. It noted: "No doubt viewing numbers are considerably higher than 'normal' - whatever that used to be - and encouraging as it is that consumers want to pay for high-quality content, even more of them want it for free. MUSO's latest data would suggest an unprecedented spike in online piracy. Comparing the last week of March when lockdown began to the last week of February 2020, MUSO saw film piracy increase by 41 per cent in the USA, 43 per cent in the UK, 50 per cent in Spain, 62 per cent in India and an astonishing 66 per cent in Italy. These numbers would seem to confirm that it has never been easier to view content illegally and people have never been more relaxed about doing so."
Also fearful during the lockdown is the BBFC, which has carried out its own research unto pandemic viewing habits. The organisation is worried that children are being exposed to harmful content online. Almost half of children and teens questioned said they'd seen material they'd rather not have, leaving them "confused" (19 per cent), "scared" (23 per cent) and "uncomfortable" (29 per cent). One in seven, which equates to 13 per cent, had seen such content daily, while that figure rose to a quarter for 14 year olds. Some 60 per cent had approached their parents to discuss harmful content during the lockdown, while a majority of both parents (more than 80 per cent) and children (three quarters) said they'd like to see BBFC age ratings on platforms such as YouTube. David Austin, Chief Executive of the BBFC, said: "This research shows that during the lockdown parents can make a real difference to their children's risks online if they talk about how to avoid potentially distressing and inappropriate content. We're supporting parents to help their children to navigate the online world safely, and both our website and children's website cbbfc, contain a wealth of free educational resources including ones we have developed with the PHSE Association."
Talking of the BBFC, interesting to note that one of the later video nasty-style titles, Love Camp 7, is unlikely to be joining some of its equally controversial formerly heavily cut or banned films on the shelves. For while many of the films outlawed during the video nasty era in 1980s Britain have slowly been granted certificates, some uncut, some trimmed, over the past 20 or 30 years, Love Camp 7, a notorious title set in a World War II Nazi camp, has been refused a certificate in a new ruling by the organisation. Screenbound's Alan Byron said: "We were surprised that given it was 13 years ago since it was last submitted to the BBFC that it is still seen as incapable of being given a certificate, when far worse content is freely available on line without any certification. The film was destined for an eventual collectors' Blu-ray release in 2020 limited to 2,000 units. As we represent the international rights, we are now looking for overseas distributor to license and release the film instead."
---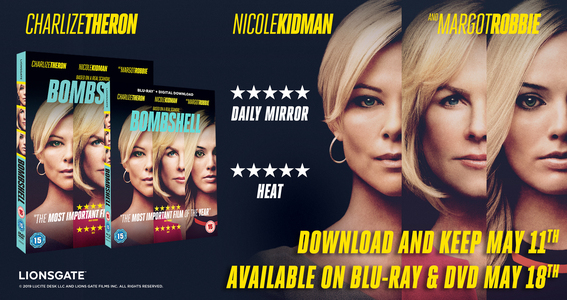 ---
Sticking with controversial films, one of the hardest hitting we've seen in recent months is Revenge, Coralie Fargeat's truly international, and truly shocking revenge drama in which a wronged woman seeks to get her own back on three men in the middle of a deserted and inhospitable terrain. It has, as we've noted here previously, already been given a DVD on its first release a couple of years back, but it has now been dusted down and given a new lease of life by Second Sight. The company has given it the limited edition Blu-ray treatment, with a nice box, accompanying booklet and a raft of extras. The film looks a treat and really deserves this kind of release. We interviewed French native Fargeat this week, and she said companies such as Second Sight were given filmmakers the opportunity to give films the chance for reappraisal and more. "I feel extremely lucky that the film has had such a long life and it's really grown. Every release in every country has added something to it. And people being able to ee it again is great. I want the film to keep finding an audience, it stops it being disposable. [Releases such as this] really impact the life of the film. I love to watch bonus features so this is great." The interview will be live early next week, keep checking our social media channels for more details, the film is released in a sumptuous Blu-ray box on Monday May 11
Star Wars The Rise Of Skywalker made its debut on Disney+ this week, appearing on the subsscription vod service at the same time as also arriving on Sky's movie channels and Now TV, but its imminent film channel release doesn't seem to have hampered its performance in the Official Film Charts. The listing for the week ending May 3, unveiled on Wednesday, showed the film still at number one, and, across digital and assorted physical SKUs, was selling more than twice the amount of its closest competitors (Birds Of Prey and Jumanji: The Next Level chief among them). Further competition arrived in the shape of new entries Jojo Rabbit at number two and EV's The Gentleman at number four. You can view the Official Film Chart show here https://youtu.be/sGzyhf1YwE8
There's a trio of releases due from Acorn in stores on Monday, with a raft of titles released, ranging from one-off Miss Fisher And The Crypt Of Tears through to a brace of returning series. Here's the company's Helen Squire on its titles out on Monday May 11. She said: "Something for everyone from Acorn on DVD when the good weather stops… if you like your murder mysteries in period 1920s style then the feature length Miss Fisher and the Crypt of Tears – and a trip to Jerusalem - is the one for you, keeping it contemporary, join Adrian Dunbar in Ireland for a second spilling of Blood, and if you're missing Our Girl, Michelle Keegan is back in uniform and on the frontline in Series 4. All releases come to DVD on Monday, hot off the heels of successful TV broadcasts"
---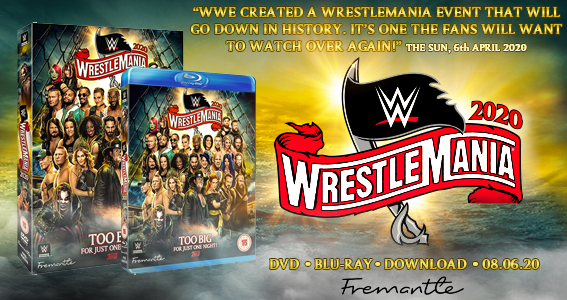 ---
The BFI has been doing a mightily impressive job during the pandemic, it must be noted, working across its various assorted strands, taking in exhibition and distribution, as well as financing and production, and charitable initiatives. Unveiled this week was a six-month long programme entitled BFI Japan 2020, rejigged for the lockdown. As well as running through BFI Player, it will, eventually, run into cinemas as they reopen, with a re-release of Akira Kurosawa's The Seven Samurai. Each month will have a dedicated season on the BFI lLayer, kicking off with the aforementioned director's work, running through classics, Ozu, 21st century, J-horror and more, with free BFI Player materials joining the slate. And, of course, BFI Video is on hand with Blu-ray and DVD releases, with titles as mentioned before including Ozu's Tokyo Story and The Flavour Of Green Tea Over Rice (both in new 4K restorations_; Toshio Matsumoto's controversial debut Funeral Parade Of Roses will receive its UK Blu-ray premiere; and there will be a Takeshi Kitano Blu-ray boxset featuring Sonatine, Violent Cop and Boiling Point. As well as the physical releases, they will also be available on BFI Player. Heather Stewart, BFI Creative Director said: "Japan has one of the richest cinematic traditions in the world, acclaimed for fusing the finest craftsmanship with an audacious and experimental spirit, and distinctive social and cultural histories with popular forms and genres. The BFI has a long term special relationship with Japanese cinema: we opened the very first BFI London Film Festival in 1957 with Kurosawa's Throne of Blood and, in the same year, presented a landmark celebration of Japanese film at the National Film Theatre (now BFI Southbank). The BFI London Film Festival has since consistently introduced UK audiences to new Japanese filmmaking talent, and we have presented retrospectives at BFI Southbank of the work of Kurosawa, Mizoguchi, Oshima, Ichikawa, Ozu and Kore-eda, as well as a hugely popular celebration of Women in Japanese Melodrama. Our audiences love Japanese film; Kurosawa continues to top the BFI's DVD and Blu-ray label sales charts and our Japanese film seasons at BFI Southbank are amongst our most successful. We were cheered to hear recently Director Bong (Parasite's Oscar-winning director) encouraging audiences not to let one inch subtitles stand in their way of seeing amazing films. Audiences can begin with the wonderful world of Japanese films which we are delighted to present in a first for the BFI – as a digitally-led season that audiences can enjoy from their own homes, before rolling out on big screens once cinemas are able to reopen."
The BFI Player will launch the Japan season on its service on Monday May 11, joining a wealth of programming on the service, with more additions and events taking place regularly. We also checked in with the video label too, to see how it was progressing under the lockdown. The BFI's John Ramchandani told The Raygun: "While the BFI Southbank remains closed attention is very much focussed on delivering an exciting cinematic experience via BFI Player and you'll see there is plenty of activity going on over there. That said, we are also ensuring physical media carries on as usual. Sales took a hit with the closure of HMV stores and we saw a blip in online sales during April while customers bought essential items but now that everyone has enough toilet roll, flour and soap to last two life times we expect physical sales to pick back up as the lockdown continues."
Big news this week, and certainly a story that reverberated around film circles on social media and beyond, came from Studiocanal. What the world wouldn't give now for a hero like Flash Gordon, the man, as Queen pointed out, who was the "saviour of the universe". And he is set to return, this August, in a special, newly restored version of the classic 1980 film. The home entertainment release will be backed by theatrical screenings, with the whole shebang marking the film's 40th anniversary. There are a variety of releases, from Digital and DVD through double-disc Blu-ray and a Steelbook up to an to an all-singing, all-dancing lavish box set containing five discs, including three Blu-rays, one UHD and a copy of Queen's killer soundtrack as well as all sorts of Flash ephemera, taking in booklets, artcards and even a sew-on patch. The film has been restored to 4K Ultra High Definition standard, with a raft of new extras created for the bonus materials. Commenting for Studiocanal, the company's Kristin Ryan said: "We're incredibly excited to announce our restoration of Flash Gordon. The brilliant space opera from British film industry veteran Mike Hodges turns 40 this year and is ripe for celebration. We launched our new artwork and trailer this week ensuring a Queen Bank Holiday earworm for all that see it. With a stunning restoration and a full suite of extras and additional content we're ecstatic that Flash is back to save the day once again"
Further comment on the set came from director Mike Hodges, who has been closely involved with the ambitious project. He said: "I'm very grateful to STUDIOCANAL for this brilliant 4k restoration. The restoration captures perfectly the vivid colours of the sets, skies and costumes. It also corrects some of the problems encountered with the special effects system we used. With Chroma key compositing we could insert skies, rocket ships, hawk-men, pretty well whatever we wanted, into the blue backing built into the studio sets. The problems came later when we had to eliminate, for example, the wires used on the hawk-men. We were eventually successful but even then some 35mm prints were variable and the wires would be back again. With this new restoration that problem is thankfully laid to rest. Of course Chroma key is primitive by the side of the current process, CGI (Computer Generated Imaging). That said I'm pleased we stuck with the old fashioned system. CGI would have been too slick. After all Flash Gordon was a cartoon strip from the 1930s brought back to life on celluloid some five decades later."
Meanwhile, Eureka was all over social media on Thursday, announcing its titles due for release in July for its Masters of Cinema imprint and beyond. It's made up of two wildly different horror releases, one a lavish box set of classic tales, the other more tongue in cheek martial arts based horror. Commenting on the titles, the company's Marcus Garwood said: "The Horror! The Horror! It's all about the horror here at Eureka Entertainment this July. When it comes to early authors of the macabre there are few finer than Edgar Allan Poe and we are very excited and proud to be bringing out a sumptuous Masters Of Cinema set featuring three classic 1930s horror films all based on Poe's work entitled Three Edgar Allan Poe Adaptations Starring Bela Lugosi. Titles included in the set are 1932's Murders In The Rue Morgue, 1934's The Black Cat and 1935's The Raven. All three films star Dracula's Bela Lugosi, with two of them (The Black Cat and The Raven) further enhanced by the appearance of Frankenstein's Boris Karloff. Packaged with a mass of extras including extensive audio commentaries on each film, radio series episodes, 48-page booklet, plus a brand-new interview with critic and author Kim Newman, this set is an absolute must have for all discerning Horror fans.
More from Eureka, as Marcus Garwood continued on to its next title, saying: "Comedy horror time next (with a twist of martial arts) as we unleash a 2K restoration making its worldwide debut of Ricky Lau and Sammo Hung's 1985 blockbuster Mr Vampire. Spawning at least four sequels and countless spin-offs and imitations, this Hong Kong horror-comedy to end them all was an understandable crowd-pleasing sensation upon its release. The action is fast paced and hugely entertaining as vampire battles commence armed with such random weapons as files (for the sharp fangs) and sticky rice (yes you read that correctly) for other foes. The title is released as a limited O-Card Edition with vibrant, newly commissioned artwork by Darren Wheeling and many extras including archival Interviews with stars of the film Chin Siu-Hou and Moon Lee, plus the film's director Ricky Lau."
---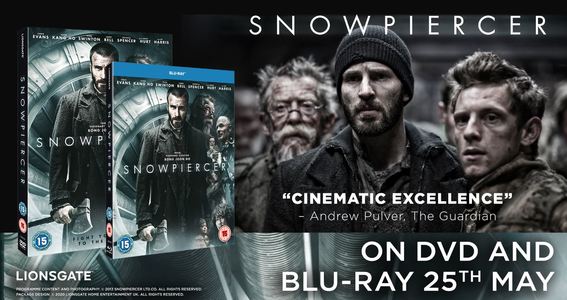 ---
Also announced this week, with a July date earmarked, is FrightFest hit Death Of A Vlogger, a title that will surely be enough to draw in punters, certainly those with a more misanthropic bent. The film, which played at not one but two FrightFest events, is due from 101 Films on digital release, and the company's Tim Scaping said: "As FrightFest regulars ourselves we're very happy to be bringing Death of a Vlogger to digital platforms in July, with the film having screened at both the London and Glasgow editions of the festival in recent months. A supernatural horror for the internet age, the film is a real gem, not to mention terrifying, and deserves a wider audience."
Also available on digital platforms, released this week ahead of a physical release in the autumn, is the third outing for HBO series Westworld, released through Warner. The third series, aka Westworld III, has been warmly received by its numerous fans, and sees regulars such as Thandie Newton and Ed Harris being joined by the likes of Aaron Paul and Vincent Cassel. Commenting on the series in the release announcement, showrunner Jonathan Nolan said: "Dystopia can look pretty beautiful in the world. Just because the world is corrupt inside, doesn't mean it can't be smothered over and pretty. We wanted to find a version of dystopia that we hadn't seen before."
Acquisition news – not something we've had a lot of here recently in all honesty – and horror subscription video on demand service Shudder, one of our favourite streaming destinations, has picked up a title for exclusive airing in the UK and North America. Impetigore is from Indonesian director Joko Anwar, the follow up to big Shudder hit Satan's Slave. It's already earned its stripes at Sundance and was Indonesia's fifth biggest box office earner of 2019. Commenting on the title, which will air from late July across the Atlantic, Shudder general manager Craig Engler said: "Joko Anwar is a master of modern horror, and Satan's Slaves is one of the most loved -- and scariest -- movies on Shudder. We couldn't wait to work with him again and are thrilled to share his scary, visceral and darkly sinister Impetigore with Shudder members." Anwar himself added: "Impetigore is my love letter to horror movies I grew up with, slashers, ghost stories, wrapped in a tragic family drama not unlike my family. I'm excited to be working again with Shudder to bring Impetigore to their members around the world."
Among those offering up streaming opportunities for free during the pandemic is Eagle Rock, working with the Rolling Stones, no less, to bring material weekly to the band's YouTube channel. The series airs at 8pm on Sunday nights, under the banner of Extra Licks. The first one, featuring unseen songs from six different filmed concerts, went out live on May 3, boasting more than 400,000 views and 50 million plus impressions. The second, Havana Moon, with rare clips from concerts, goes out this Sunday at 8pm on youtube.com/therollingstones
---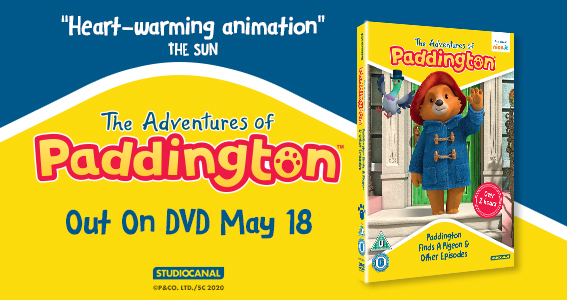 ---
QUOTE OF THE WEEK
"Disney's streaming business is performing at an all-time high but the company is being held back by its physical assets as a consequence of COVID-19. GlobalData has, therefore, re-positioned Disney's place in its Music, Film and TV Thematic Rankings from seventh to tenth, sitting the company below all of its major streaming competitors from both the west and Asia, including Netflix, Amazon, iQiyi and Tencent.
"Disney's streaming empire is beginning to compete with the likes of Netflix. With over 50 million subscribers gained since launch in November, the company is challenging Amazon Prime Video for a second spot in western streaming markets behind market-leader Netflix. The combined subscriber numbers from Disney's three streaming ventures, Disney+, Hulu and ESPN+, now stands at over 90 million, up from 63.5 million at the end of Q1.
"While the COVID-19 shutdown has driven a surge in its streaming business, the pandemic has also caused overall revenues and profits to fall this quarter because of the worldwide shutdown of Disney's parks. Last quarter, 58 per cent of Disney's operating income came from its parks business. Parks revenue for Q2 was just $5.5bn, down from $7.4bn last quarter. Total operating income fell from $4bn in Q1 to just $2.4bn in Q2, largely due to a 70 per cent fall in park-related operating income.
"There is not a lot that Disney can do at the moment but keep up its strong presence in the streaming market and wait for the effects of COVID-19 to lessen so that it can re-open its parks. The company needs to weather the storm as best it can until a time when it can re-gain its physical assets – only this time with a boosted streaming empire."
Danyaal Rashid, Thematic Analyst at GlobalData, a leading data and analytics company, offers his view on the impact of COVID-19 on Disney.

AT THE MOVIES
It's been almost a decade since horror satire cum homage Scream last graced screens in its fourth outing. Now the Wes Craven-created franchise, which served up its fair share of scares as well as taking a swipe at horror convention, is set to return. Ready Ot Not helmers Matt Bettinelli-Olpin and Tyler Gillett will be beyond the camera, and as well as working on the script it looks as if Neve Campbell, the original Scream Queen, could return to the series that made her name. She is in talks to reprise her role as long suffering Sidney.

Another film set to return - albeit after an even longer absence from screens - is Demolition Man. It's more than a quarter of a century since he starred in the archetypal 90a action blockbuster and a sequel has long been mooted. But this week Sly revealed it's closer than you might have thought. "I think it is coming. We're working on it right now with Warner Brothers and it's looking fantastic, so that should come out. That's going to happen."

It is, many sage observers noted this week, the role he was born to play. For Nicolas Cage has this week been revealed as the man set to star as self-styled Tiger King Joe Exotic. The huge pandemic success of the Netflix series series means that further tiger-related shenanigans were always on the cards. The Cage project, backed by production powerhouse Imagine and is an eight-parter yet to find a television home. Other fictionalised versions of the story are on the way, while Cage's involvement marks his first major foray into television.

TWEET OF THE WEEK
Follow us on www.twitter.com/theraygun…

TRAILERS OF THE WEEK
Some Red Band business
https://youtu.be/0fyDpx3il4o

On the Edge…
https://youtu.be/ZB7WlhR4eXI

"Flash, I love you, etc…"
https://youtu.be/O6uOHnxf85g

Trejo, let's go!
https://www.youtube.com/watch?v=C59f07pt-Nk
You're on The Raygun newsletter mailing list, which has been running for eight years, because you requested it, have been recommended to us or sent us emails. You can unsubscribe at any time, if you're daft, using the link elsewhere or by emailing as below. But of course, you don't want to do that, do you? We don't share your information with anyone else, we don't like cookies and we're the good guys. We care because you do…
To subscribe to The Raygun newsletter, please email
info@theraygun.co.uk
with subscribe in the subject matter
To unsubscribe, email

info@theraygun.co.uk

with unsubscribe in the subject
For editorial or advertising queries, contact

tim@theraygun.co.uk