GivingTuesday is here and Dance Parade is offering a 3:1 match with great perks below!
Your donation will help support our education programs

and allow us to
celebrate cultural equity and diversity in NYC's biggest dance event.
With love and gratitude,




Greg Miller


Executive Director


Dance Parade New York




 

Our campaign seeks to raise funds to enable Teaching Artists to bring the gift of dance to over two dozen schools and community centers.

We believe that dance can awaken the human spirit and help create a more vibrant and equitable society.

 



Won't you join us in this global day of giving? Our Board of Directors have generously committed to tripling every dollar donated, expanding what we can do as a community that loves dance.
DANCING THROUGH NYC: This season our $20,000 campaign will help Dance Parade create 10-week dance education programs that will benefit over 1,500 participants in schools and community centers.
 

 

 

 

Some of the sites benefiting from this campaign include:


NYC iSchool (9th Grade) Chelsea, Manhattan

PS. 347, School of Humanities (Middle School), Bushwick, Brooklyn

PS. 86K  The Irvington Elementary School, Brooklyn

PS. X114 Luis Llorens Torres School Elementary School, Bronx

PS. 112Q Dutch Kills Elementary School, Queens

International Charter School of New York (Middle School), Brooklyn

PS. 56, The Lewis Latimer Elementary School, Brooklyn

Fort Hamilton Senior Recreation Center, Brooklyn

PS. X537 Bronx Arena High School, Bronx

PS 023 the New Children's School (Elementary), Bronx

University Neighborhood High School, LES, Manhattan

PS. 34 Franklin D Roosevelt School, East Village, Manhattan

Ft Greene Park, Brooklyn

Virtual Classes in Spanish, Mandarin Chinese and Japanese
GRAND FINALE: Students will end their programs with participation in the 17th Annual Dance Parade Saturday, May 20, 2023 and then showcase their work on stage at DanceFest after the parade!  For many, this will be an experience of a lifetime as most of these kids have never appeared on stage.
BEYOND THE ZONE: Our 2023 theme, "Beyond the Zone" reflects a "flow state" to remind us that we need to effortlessly move through difficult times as well as acknowledges New York City Mayor Eric Adam's "City of Yes" campaign to reform antiquated Zoning laws related to dance.  Updating Zoning ordinances in New York City follows the 2017 repeal of the NYC Cabaret License law that restricted dance to a small number of venues licensed for dance.  Come Saturday, May 20, 2023, 10,000 dancers will dance Beyond the Zone in New York City's largest dance event by showcasing over 100 unique cultures and dance styles.
YOUR PERKS AS A DONOR:
100% of your contribution will go to the artists and means so much to us and we are grateful for every donation, no matter how small!
$50+  Donors receive a tax exempt receipt letter in order to deduct their donations from their taxes

$100+ Donors receive above AND a  commemorative Beyond the Zone refrigerator

magnet;

Sponsor a Dance Organization of your choice in the 17th Annual Dance Parade May 20, 2023
$150+ Donors receive all of above AND a personalized Beyond the Zone Coffee Mug and a ticket to Dance Parade's Grandstand

$250+

Donors receive all of the above AND g

et a "Beyond the Zone" Tshirt, Complimentary admission to all Dance Parade events: Launch Party, Grandstand and After Party and will Sponsor a Diversity Workshop in a New York City public school.
HOW TO DONATE:
Join our #GivingTuesday Campaign November 29th on Facebook:
In addition to our Board's 3:1 match, Facebook (Meta) will match recurring donations of up to $100 dollars per person.
To qualify, you must make two consecutive monthly payments.
Not on Facebook? Click on this button and use your credit card through our secure website: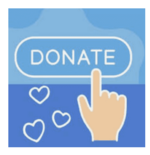 Alternatively, checks can be made payable to "Dance Parade" and mailed to: 455 FDR Drive, Suite B104, New York, NY 10002
Thank you so much for your support!