Semenawa workshop @ Shibari Lounge, Antwerp

16 February 2019, level intermediate/advanced.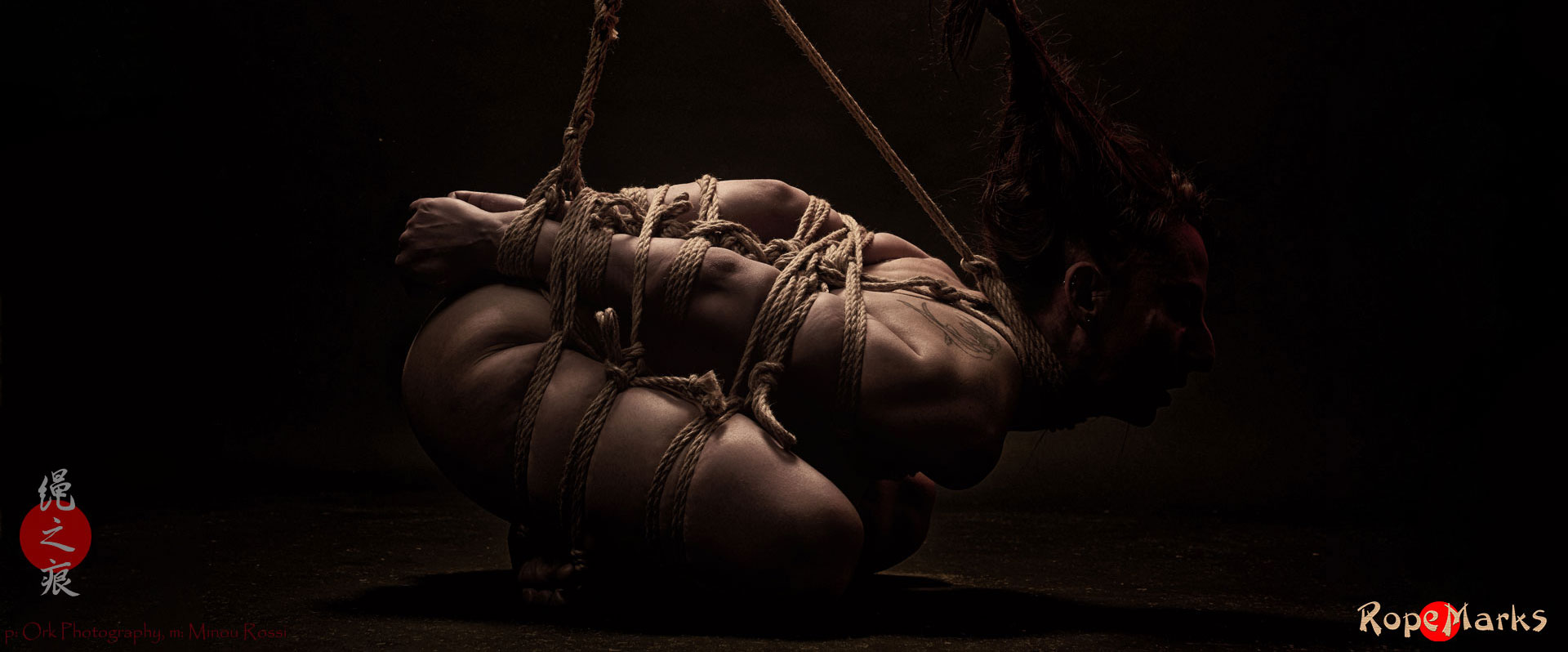 Shibari Lounge, Antwerp is proud to announce a Saturday Intensive with Bob RopeMarks.
Semenawa is a more intense and often painful form of rope play, in the west often translated as "torture rope". According to Yukimura Sensei semenawa need not be painful, it is more important to create a feeling of endurance and helplessness within the rope (source: Kinbaku Today). Bringing the model out of his/her personal comfort zone, close to their limits, dancing on the edge… Bob will teach the of use several traditional techniques for semenawa play:
Armbinders, elbow bondage and strappados,
Agura (crossed leg tie) and ebi shibari,
Agura suspension and transitions (hardcore semenawa),
Time permitting: some seriuous pussy suspensions.
Prerequisites: fluent in TK and having basic suspension skills.
Register: mail to BeShibari@gmail.com
FaceBook Event | RopeMarks Event | Location
---
On RopeMarks:
RopeMarks, Bob, does not really need an introduction anymore but for those who have not heard of him:
Bob is from Amsterdam and since decades one of worlds leading riggers and an inspiration for us; a fine connoisseur of true traditional Kinbaku. He started studying and specializing himself professionally in 1999. Over his career he studied in Japan under the lineage of the late Akechi Denki (明智伝鬼) and Naka Akira (奈加あきら). RopeMarks' work reflects the traditional techniques but is vastly complemented with his own distinct and unique style. His tying is dynamic, fun and wonderful to watch, a display of great technique at amazing speed which he has put on show in performances on stages all over the world and in numerous TV programs.