Hey guys!
There are a couple things worth mentioning this week. First, we're pleased to announce that we will be hosting a small shindig in the Dearly Departed Tours parking lot for Day of the Dead on October 28. We figured it would be fun now that we're across from Hollywood Forever Cemetery. Our theme is "Our Dearly Departed" (How did we come up with that!) and we will have an altar for some of the celebrities we pay tribute to on our tours.
We'll be open for our normal business hours during the day so stop by and pick up one of our snazzy new maps of Hollywood Forever. Or if you're going to the cemetery that night, drop by and say hi to me and the rest of the staff. We'll all be hanging out!
We'll also be passing out discount coupons for the tour.
Next we'd like to thank our friend James Bartlett for adding us to Atlas Obscura. For those of you not familiar, Atlas Obscura is just like it sounds—obscure places around the globe. We're in some pretty good company on this website so appreciate the addition.
Read the article here.
James Bartlett spoke at a few of our Dearly Departed events over the years so some of you might remember him. His excellent books "Gourmet Ghosts"1 & 2 are about the haunted restaurants, bars and hotels around LA. His books are available in our gift shop so stop by and pick one up if you are in to some spooky Halloween reading.
Before closing out this week's newsletter, we'd like to remind you that we have a couple of things happening on Halloween Day. First is the memorial and dedication for Ken Weatherwax (AKA Pugsley Addams) at
Valhalla Memorial Park Cemeter
y at 2:30pm. We're honored to have played a part in laying him to rest. Please join us.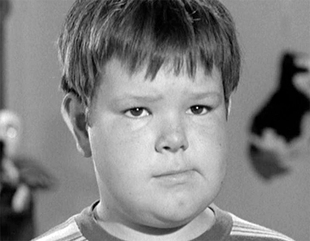 In the evening, we'll be back at the shop for a Harry Houdini vigil with psychic Jill Marie Morris. Trying to contact Houdini on Halloween is a Hollywood tradition and we're keeping it er... alive.
Tickets are available here.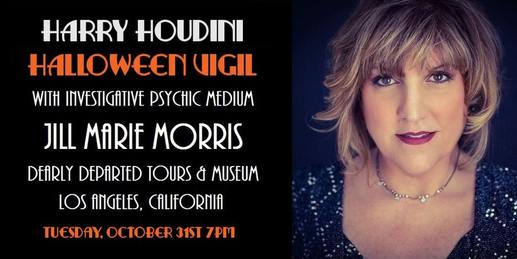 And of course, we wouldn't be Dearly Departed Tours without the tours.
The Tragical History Tour
rolls out gloom and doom seven days a week.
For our more limited tours, here is a listing of what is coming up soon!
The Horror Film Location Tour is limited to Halloween season so now is the time to
scoop these tickets
:
October 21 at 3pm (Saturday)
October 22 at 3pm (Sunday)
October 28 at 3pm (Saturday)
October 29 at 3pm (Sunday)
October 31 at 11am (Tuesday)
We're already working on a tour schedule for 2018 so keep checking back. In the meantime, hope you're drinking lots of pumpkin spiced lattes (so sick of pumpkin season already).
Love,
Scott and the Dearly Departed Tours Team