Deciding to go to the Dominican Republic is easy. Deciding what to do with your time in Cabarete is another. Cabarete is known as the adventure capital of the Caribbean. While there's never enough time to do it all, these five Cabarete adventures are a good place to start.
From kiteboarding in Cabarete to exploring caves decorated by ancient limestone crystals, this tropical paradise is full of opportunities for epic experiences.
Many people fall in love with Cabarete and with good reason, they return many times to explore everything it has to offer. Our concierge team at Sea Horse Ranch will be happy to assist in arranging for any of the following adventures for you:
Visit our website to learn more about the adventures and experiences that await you here in Cabarete, Dominican Republic.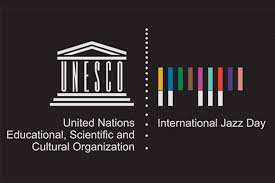 The Dominican Republic Jazz Festival Educational Foundation (FEDUJAZZ) will celebrate International Jazz Day with a special fundraising event and fashion show, with live music from local musicians and student performers, to be held at the Millennium Resort in Cabarete on April 30th, 2017, at 6pm. This festive event will feature a fashion show with the spectacular summer collection of famed Dominican fashion designer Sissy Bermudez.
The world-wide celebration of International Jazz Day is endorsed by the United Nations Educational, Scientific and Cultural Organization (UNESCO), which hosts simultaneous events around the world, promoting peace, dialogue among cultures, diversity, and respect for human rights and human dignity.
The FEDUJAZZ music program provides children ages 7-18 with free music programs that enhance their overall education and learning, and increases their opportunities in life. Currently there are two hundred local students participating.
Please join us in this celebration of jazz and collaborate with our foundation and its important educational work. Proceeds benefit FEDUJAZZ. Tickets are on sale now, contact info@fedujazz.org, or call (809) 571-9350.
---
Featured Property – Villa Estancia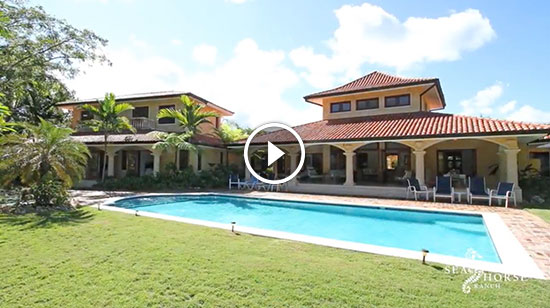 Villa Estancia is a beautiful four bedroom, four bath villa in a prime corner lot within short walking distance to The Beach Club restaurant, oceanfront swimming pools and a private sandy beach cove.
This hacienda style villa is spacious and well-maintained, with a generous pool, Jacuzzi, and private tropical garden. A Master bedroom and en-suite bath upstairs enjoy a private sanctuary apart from the remainder of the home. All three guest bedrooms on the main floor open to a covered terrace, swimming pool and lawn. Two of the downstairs bedrooms share a spacious Jack and Jill bathroom.
A modern, expansive kitchen is well-equipped for the resident chef, and an open-floor plan for the living area allows for indoor-outdoor dining, entertaining and refreshing tropical breezes. A separate media room/den off of the main living space provides an ideal location for the home office or entertainment center. An adjacent guest bathroom is accessible from the foyer.
The lawn features greenery and flowering trees, with a gate that accesses the nearby walkways. Enjoy being in such close proximity to the fine amenities of Sea Horse Ranch such as The Beach Club, ocean, swimming pools, and El Bosque Nature Preserve. This spacious villa is ideal for a destination family vacation, and has superb rental potential.
Contact us today to learn more about Villa Estancia.