September Equinox 2018 will be at
 9:54 PM
 EST on
Like the Solstices, Equinoxes are powerful times to be reflective and meditate.
The fall equinox is a great time to call in the next cycle of your personal evolution. 
How would you like to grow in the coming year?
Check out the info below on the workshop in Oriental on Sept. 23, welcoming in the change of season!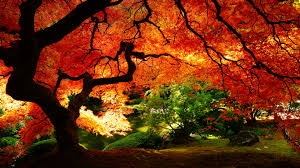 Location: 305 Glenwood Drive, Chapel Hill, NC

Fee: $15 drop in or $10 per class when purchasing a 5 class pass.

 

Class topics this month:

 

Sept. 6:

  "Comfort and Joy"

(This is your last chance to take class with Ranpreet Kaur before she moves to Spain!)

Yoga Kriya for Elevation

Meditation to Harmonize with the Earth and Experience Peace and Joy

 

Sept. 13:

  "Live For Today"

Yoga to Withstand the Pressure of Time

Mindfulness Meditation

 

Sept. 20:

  "You are Wired for Joy"

Yoga Set for Health and Openness

Meditation: Pittar Kriya to Eliminate Stress

 

Sept. 27:

  "Waves of Welcome"

Yoga Kriya for a Calm and Open Heart

Meditation to Heal a Broken Heart

 

 

 

 

The Annual Workshop Series that Accompanies Teacher Training will begin again with "Flexibility in the Aquarian Age"

Saturday, September 15 from 10 am - 1 pm

We will practice yoga for a flexible spine, meditate, and explore what it means to be living in the Age of Aquarius!

 

"Prana, Vayus, and Nadis" with visiting instructor Dukh Niwaran Kaur.

Saturday, Oct. 20  1:30 -5:30 pm

 

Learn about the mechanics and subtleties of the breath in the body.The Vayus are the subtle airs in the body and the nadis are the energy channels.Come and experience the more esoteric aspects of your anatomy!Practice yoga and pranayam to enhance your understanding.

Cost: $50.  Preregistration required by Oct. 18




 

Mark Your Calendar for the next Workshop in Oriental, NC   

Fall is a big change, as we shift from the expansiveness of the summer to cooler temperatures and a more inward time. We will practice yoga and meditation to instill fearlessnes and the ability to embrace change.

Sunday September 23,  2:30 - 5 pm

A great way to end a weekend at the beach!

Fee is just $36. Contact susandkoepp@gmail.com to register




There will also be a class in Morehead City the same weekend:

Friday, Sept. 21 from 6 - 8 pm

"Exploring Kundalini Yoga"

or call the studio at 252-499-2350. 




 

 Looking forward:

 Sacred Feminine Workshop!

Fee: $75, includes art supplies, tea, and snacks.

save your space by Dec. 5 by contacting HarDarshan: hardarshan@matashaktiashram.org

 

 

Kundalini Yoga Teacher Training, Level One          

                   

 

 

Level One Kundalini Yoga teacher training takes place each year in Chapel Hill and is held one weekend per month from September - June.

It's not too late join before we begin on Sept. 15!

Contact me for more info:

hardarshan@matashaktiashram.org

 

 Level 2 Training Oct.-Nov.!

If you are certified Level One, this is your opportunity to dive deeper into your practice and your understanding of the sacred science of Kundalini Yoga. This module, one of 5 needed to become a 500 hour level instructor, is my favorite!

Mind and Meditation!

Dates will be Oct. 27, 28, 29, and Nov. 2, 3, and 4.

It's not too early to claim your space in this life changing course. Pre-registration fee is $995 by Sept. 1, and $1100 by Oct. 1. Mention this post to receive the $995 pricing!

 

 

this month's wisdom quote

"Do you understand what yoga is? Yoga is a union of finite within Infinity for X amount of time so that a person can live. Yoga is not exercise, or meditation, or breathing. Yoga is a defined science. For a set amount of time we cause a situation so that the body may not be in decay, death, and insensitivity."

 

this month's recipe for health and happiness!

Well, sometimes yogis just want a pizza! But they want to be able to digest it and not create more inflammation in the body, and be able to wake up early in the morning to meditate! Here it is:

HarDarshan's Quinoa Pizza

1 1/2 cups tri-color sprouted quinoa, cook according to packet instructions.

Egg replacer to equal 2 eggs

1 large garlic clove, (2 if small)

1 small jar of pizza sauce

several grape or cherry tomatoes, halved

1 serrano pepper, seeded and diced

In a medium saucepan on low heat, lightly fry the garlic in olive oil until it slighly turns brown. Add all other ingredients and let it simmer while you prepare the crust. Turn oven on to 350 degrees and line two flat baking trays with parchment paper. Place all crust ingredients into a large bowl and mix together until well combined. Take about a cups worth and shape into flat pizzas on your baking trays. Then bake them (without sauce or toppings) about 15 minutes, until lightly browned. Then take out of the oven, put sauce and toppings on, and return to the oven for about 10 minutes to melt the cheese. Drizzle with olive oil and season with salt and pepper!







 

   

For psychotherapy services: 

www.sacredlistener.com

(Next HSP class will be held on Sept. 5)

 

Service Opportunity

Mata Shakti Ashram welcomes your support! How can you help?

Time and Talent: help with yard and garden maintenance, upkeep of classroom and workshop/training spaces, vegetarian raw food prep, help with social media and technology. Talk to your friends and personal community about Mata Shakti Ashram, for we are truly "grass roots"!

Finance/Funds: Donations of money to assist Mata Shakti Ashram pay the overhead cost for the current space, pay guest teachers, and provide some scholarships to those in need. Let us know how much you are willing to pledge monthly or yearly over the next year to 5 years, as we prepare the non-profit status. Every donation will receive a class pass to share with a friend to acquaint them with the ashram.

Thanks to Lisa Brown, Jennifer Pittman, Lindy Hoeft, Joni Liebel, Michelle Hill, Sat Inder Kaur and Karta Purkh Singh of Kansas City's Param Tirath Ashram, Elke Dickerson, Ranpreet Kaur, Shirin Negmodjanova, Connie Boston, Mary Radulescu, Barbara Lynn Freed, Updesh Kaur, Florence, Wasalisa Davison, Harbhajan Khalsa and Ashley Jackson, who have already given their support!

Sacred Listener, Transpersonal Counseling and Kundalini Yoga, Chapel Hill, NC