IN THIS ISSUE:

---
Sponsors this week:
The Carpenter Shop
358 North Rockwell
OKC, Ok
405-942-2644
405-942-2644
The Carpenter Shop is a full line cabinet and countertop shop that travels all over the state building dream kitchens for discerning customers

This guy is a Noble Oklahoma based company that has great prices on electronics of all types and inexpensive toner and ink for your printer.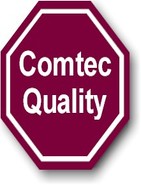 Comtec provides residential and commercial security systems in Oklahoma.
There is only one thing you really need to know about Comtec's quality and pricing, they do not require a contract for their services.
Customers are free to walk away if their service isn't top quality.
Rodent ResistantChicken Feeders!
$50 + Shipping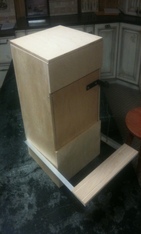 Advertise Your Business, Event, Or Service Here!
$25.00 per week, tens of thousands of Oklahoman
impressions every newsletter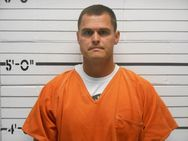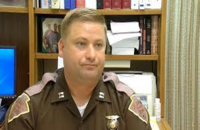 Serial rapist Trooper Eric Roberts OHP Spokesperson Captain George Brown
Best Tip to Avoid Being Raped by a Police Officer
According to OHP Captain George Brown?
"Follow the law in the first place and don't get pulled over."
Serial Rapist Trooper Eric Roberts Finally Arrested
According to a News2 video that covered a Tulsa County Deputy being arrested for sexual misconduct the best tip for women to avoid rape is to "follow the law in the first place and don't get pulled over." Oklahoma Highway Patrol George Brown gave an interview with Channel 2 reporters offering tips and advice to women that were afraid of interacting with Highway Patrol officers during traffic stops. Most of it was good advice and information on what occurs during a stop by a trooper. But the stunner was the remark attributed to Captain Brown at the
end of the segment
. You can skip forward till the final five or ten seconds of the video where the OHP Captain firmly wedges his shoe in his mouth.
The comment came after Oklahoma Highway Patrolman Eric Roberts was arrested on Monday on charges of second-degree rape, two counts of rape by instrumentation, two counts of kidnapping, two counts of indecent exposure, one count of forcible oral sodomy and three counts of sexual battery. The high profile case has caused no end of frustration to the average troopers that we spoke with. To a man they wanted Trooper Roberts arrested for probable cause to preserve the integrity of the OHP. Most outright called him a rapist and advocated swift and sure justice and gladly assisted the Sooner Tea Party's investigation into the charges.
It appears that Trooper Robert's video was working fine when he pulled the women over but he always turned off his body microphone and dash cam during the assaults. However one rape case was caught on video from a security camera and the location of the rape was validated by the victim. On the video is the scene of Oklahoma Highway Patrol Trooper Eric Roberts violently raping a young black woman from behind.
One thing is certain about all of this, the average state trooper would probably rather they take Trooper Roberts out into a ditch, dispense justice, and bury Roberts in an unmarked grave but the leadership of the OHP stonewalled this investigation or refused to make it a priority. OHP first had notice of the rapes and assaults in June then July passed, August passed, and half of September before Trooper Roberts was finally arrested. What are the chances that the average citizen would be walking around for July, August, and half of September? Yes the troopers finally arrested Trooper Roberts rather than preferring charges to the Creek County D.A. but not until the pressure against further foot dragging solifified. Last week rumors of a deal being cut for Trooper Roberts began leaking out and both the OHP and Governor Fallin's office refused to comment on the proposed deal to resign and avoid prosecution. Some believe that the deal was just a trial balloon that was quickly shot down.
The word is that Trooper Robert's family is very influential in Creek County so a lot of eyes will be on Creek County Prosecutor David Max Cook.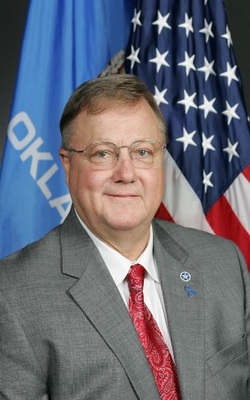 Amazingly the bail was set extremely low, $66,000 bond for multiple counts of kidnapping and rape? Responding all to a mass email to a state senator and telling him to do his job or be investigated is good for $15,000.00 bond so one would think that Trooper Robert's bond might be a bit low. Trooper Association Gary James continues to represent Trooper Roberts but we are being told that Trooper Association funds are not to be used to represent Trooper Roberts, that the troopers vetoed any use of association funds to defend a serial rapist.
This story and the ensuing STP investigation brought a lot of new information on Department of Public Safety Commissioner Michael Thompson.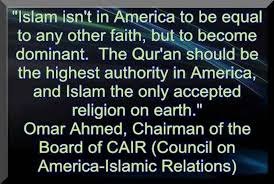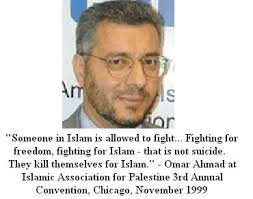 Representative John Bennett Standing Firm
Poor CAIR…. a victim of racism and bigotry we are told after CAIR created a media firestorm over Facebook remarks of Rep. John Bennett. Liberals quickly sided with CAIR but the majority of main stream Americans are rapidly beginning to see through the liberal media's portrayal of Islam as a peaceful religion.
CAIR might have unwittingly given Bennett a national following after the Oklahoma Republican Party and the Speaker of the House publicly stood by Bennett's right to free speech.
And is CAIR a maligned organization or are they neck deep in promoting terrorism, the destruction of Israel, and turning America into a Muslim caliphate? It seems this has been established in court already.
There were five Holy Land Foundation officials convicted of 108 counts of aiding terrorists by laundering money to providing direct support for terrorists.
"
Finally, CAIR, NAIT and ISNA ask the Court to strike their names from any public document filed or issued by the government. While it is clear from the
Briggs
line of
cases that the Government should have originally filed the unindicted co-conspirators' names under seal, the Court declines to strike CAIR, ISNA and NAIT's names from those documents.
The Government has produced ample evidence to establish the associations of CAIR, ISNA and NAIT with HLF, the Islamic Association for Palestine ("IAP"), and with Hamas. While the Court recognizes that the evidence produced by the Government largely predates the HLF designation date, the evidence is nonetheless sufficient to show the association of these entities with HLF, IAP, and Hamas.
See U.S. v. Ladd
, 218 F.3d at 704-05 ("the Government must prove by a preponderance of the evidence that a conspiracy existed"). Thus, maintaining the names of the entities on the List is appropriate in light of the evidence proffered by the Government."
Rep. John Bennett is a man of conviction and courage. This fight that CAIR started is going to be the worst thing they have ever done because the blowback is going to be huge and folks are understanding that these animals like to behead Americans and not talk peace with them.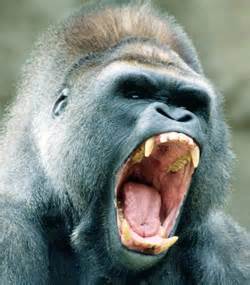 Listen Closely…
You Can Hear the Mighty Apes Growl and Pound their Chest
As always it's how you spell it out with words and the interpretation. In this article the discussion of fixing the State Capitol is drawing a constitutional challenge.
Attorney Jerry Fent is once again looking at the Oklahoma Constitution for clarity. Fent said "the measure authorizing the expenditure (for the Capitol repair, House Joint Resolution 1033, is a special law that requires lawmakers to give notice of its intended introduction through publication, something that he said was not done."
It could be said that lawmakers would save valuable time to get things done if they followed the Oklahoma Constitution. Their grandiose idea to spend money is once again tied up in the bureaucracy of the court system due to the simple fact that they rarely get it right the first time around. Just as rare do people have the time to follow laws closely enough to step in and start the action needed to stop the ones that are supposed to uphold the Constitution and don't. Is there any excuse for lawmakers making the same mistakes time and time again? Or is it not a mistake, just their attempt to sneak something through? Fortunately attorney Fent caught those naughty legislatures with their hand in the cookie jar trying once again to usurp the Constitution.
Article 5 Section 32 of the Oklahoma Constitution reads as follows:
§ 32. Special and local laws - Notice of intended introduction.
No special or local law shall be considered by the Legislature until notice of the intended introduction of such bill or bills shall first have been published for four consecutive weeks in some weekly newspaper published or of general circulation in the city or county affected by such law, stating in substance the contents thereof, and verified proof of such publication filed with the Secretary of State.
Jim Joseph, the state bond advisor, justifies lawmakers not following the Constitution by saying, "the advertising process Fent is describing has not been done before. In the past, the state has sold bonds to build a building for the Attorney General and renovate the old Historical Society for the courts." Now that we know Joseph believes it is okay to ignore our Constitution, it is clear that he also believes lawmakers have that option. Continuing to shove his foot in his mouth he says, "I am optimistic the court will find it was done properly".
Let's delve deeper into Joseph's warped mind…it's okay to ignore the Constitution as we've done in the past, and because we've done it in the past that makes it okay to do it now, and it's okay for the court to say it's all good because it's all been done before. Considering he holds the job as "state bond advisor" is there any doubt that Oklahoma could get rid of this job?
There is also another misguided tinker bell, Alex Weintz, and he's none other than Missy Fallin's spokesman. He says, "We believe this law is constitutional and proper and the state will defend it in court. Furthermore, the Capitol repair project is an important and long-overdue undertaking."
We concur with the importance and overdue part. It's a real shame that incompetence has missed the mark on regular maintenance. The bigger shame is that the folks are on the hook for the extra money it will take for the overhaul. Not to worry, the people pay the interest but the crony's lending the money don't have to pay taxes on the interest. Could it be that the politicians get that free tax money returned in campaign contributions? Just a thought and it all starts over in the next battle of corruption.
The Finance Secretary, Preston Doerflinger, says "the protest is without merit, adding that he expects the Oklahoma Supreme Court to act quickly in upholding the law. Mr. Fent earned my respect for some of his past efforts to hold government accountable, but baseless complaints like this are a pure waste of taxpayers' time and resources all for Mr. Fent's own amusement and publicity." Have you noticed that wasting taxpayer time and money is only a concern when they are caught and called on it?
Well, it does seem that the good Doer-of-nothing thinks it is okay to ignore the Constitution as well. He goes as far to say that Fent is a government saboteur. With all of these "boots on the ground" stomping the hell out of the Constitution the folks are pretty dang lucky to have a Jerry Fent and could no doubt use a few more.
There is one other small thing to leave our elected know it all's with. The preamble to the Oklahoma Constitution could be read daily while at the breakfast table; it may counter the two scoops of stupid and offer up a moment of clarity:
"Invoking the guidance of Almighty God, in order to secure and perpetuate the blessing of liberty; to secure just and rightful government; to promote our mutual welfare and happiness, we, the people of the State of Oklahoma, do ordain and establish this Constitution."
It isn't to be interpreted as the "guidance of almighty legislatures and their minions." To secure and perpetuate the blessing of liberty doesn't mean ruling over the citizens as if you were king. To secure just and rightful government doesn't mean you can ignore our Constitution, it was written to protect the people from what you have done and continue to do. To promote our mutual welfare and happiness doesn't mean going to battle on most issues because we have to constantly fight your corruption. We, the people, establish this Constitution just as we, the people, are the only ones that can hold you accountable.
Fent says, "bills affecting state revenue need to originate in the House, and this bill started in the Senate, and the approval of this bill did not reach that threshold."
The story said "last year, acting on a lawsuit filed by Fent, the court found that law, which also included provisions creating a fund for Capitol repairs, violated a constitutional prohibition against including more than one subject in a single bill." This was another clear case of log rolling. Lawmakers are fully aware they can't do this under our Constitution but they wanted passage for Capitol funds. How better to get Capitol funding than to throw it in with lowering taxes?
Jerry Fent is highly respected and has been mostly successful with his court challenges but he has been a good citizen and has donated his time and money for costs in dozens of legal challenges against unconstitutional legislation. However the legislature and Mary Fallin keep allowing unconstitutional bills to be passed so it is only a matter of time before Fent hits an homerun on one of these Qui Tam suits and hits their pocketbooks.
Lastly the multiple choice question: Why do lawmakers continue to stomp on our Constitution?
they truly are this incompetent

they don't have a code of conduct so they fully think unconstitutionality is perfectly okay

pandering to campaign contributors is a necessary greed to gain re-election

people voting are only good for their vote and revenue

the good guys aren't really that good when they do nothing about the evil

unlike Ukraine, citizens don't have the balls to literally toss rotten legislatures into a dumpster

all of the above
Konawa Tea Party
Time for another Konawa Tea Party meeting. They meet on the 4
th
Tuesday of each month, this time on September 23, 2014 from 7:00 - 9:00 PM at the Kennedy Library - The Dougan Room at the Konawa School 701 W. South St.
2013 Senate members and House Members
Please copy the block of emails for your contact list so you are able to email all of them and help to inform and educate them before the new sessions begin. Use Bcc to send dozens of email with one email from you to them. This will look like you send each one of them a personal email with only their email showing as the recipient. Please mention the Sooner TeaParty in your emails so they will have a healthy respest for what we do.
Want to reach all 101 House members with two email addresses? Just use these email addresses in the Bcc address line and all 101 of them will get a copy
Here are the updated individual House members email addresses in three blocks of Thirty- four each and updated senate emal addresses in one block
.
Rem
ember to strip the unsubscribe link before forwarding this newsletter to prevent someone from taking you off our list! Use our forward this email link at the top owf the newsletter to prevent being accidently unsubscribed.
Money is always needed for printing costs, postage, sign materials, and robo call costs. We are tightfisted; we will spend your hard earned money wisely and frugally as we do our very best to clean up Oklahoma politicians so we can begin to clean up our country.
You can donate by sending a check to Sooner Tea party, 358 North Rockwell Ave, Oklahoma City, OK, 73127 or visit Soonerteaparty.org and use the Paypal donation button.