Contents
---
---


This is the Last PON !







for this month.....😁



The editor is taking a break, newsletters will resume early May.
Please keep sending in your submissions, they will be included in the May issues.
Thank you


---
SIRA

NEWS
AUTOMATED WATER BOOKING SYSTEM
 UPDATE YOUR CONTACT DETAILS

Phase 1 of the new SIRA automated water booking system has been introduced and is proceeding well, thanks to the ongoing efforts of our hard-working Water Monitors, Nikki Gibson, Ian Laughton-Smith and Nadine O'Mara, the project designer and manager, Hubert van Mierlo, and the much-appreciated co-operation of members who have bought water since the changes.

Your data
The system relies on accurate, up-to-date phone numbers, email addresses and street addresses of SIRA members. To enable smooth bookings of water collection dates and times,

please ensure that the contact details SIRA holds for you are correct.


The easiest way to check your details is to go to www.sira.org.au, log in to the self-service portal, check your phone number, email and street addresses, and change them if they need updating. Alternatively, you can write to secretary@sira.org.au or it@sira.org.au to update your contact details.


Online Payments
The system offers two online payment methods, both significantly increasing convenience for you and reducing the time it takes to complete your payment. In the coming phases we will further streamline the process. Please be aware that the system will not allow a future water booking until the previous invoice has been settled.

We encourage you to use one of the new payment methods as

SIRA plans to phase out the old EFT payment method in the  future.



 1. By

credit card

(Master, Visa or Amex). The payment handler 'Stripe'  takes care of secure and safe payment processing.

Register a PIN during the payment process

– this will allow you to use the same card details for your next water purchase without having to enter your card details. This PIN will also be used for your login to the system in future phases.

2. By

POLi

– a safe and secure method facilitating electronic bank transfer. You log in to your online banking site via POLi, but there will be no need to enter any other details, such as amount or selecting a SIRA bank account.

It is very safe - the banks allow it and many large Australian companies use this payment method

. Read more about POLi here.


80% of water purchases are already being paid using the new online payment methods.
We look forward to introducing Phase 2 of the automation app, Online Bookings, in the near future.


---
KINDY GARDEN IMPROVEMENT
Sunday 7 April at 9.00am
Many people will be aware that the oral care items that were collected and recycled by the Kindy in 2018 led to a prize. The prize consists of garden beds, other equipment and a $500 voucher to be spent at Bunnings. The plan is to enhance the existing garden within the grounds of the Kindy.

On Sunday, 7 April, we will be having our first 'Garden Bee'. Please come along and help us get started. Bring your own gloves and any equipment that you think may be useful.
         
Coffee, tea and drinks will be available for purchase, along with cakes and biscuits.

We welcome all islanders interested in gardening. We will be discussing how to establish and manage the garden on a regular basis.

Please contact Ariadne at the Kindy, phone (0429 705 164) or email (siocsdirector@gmail.com), if you have any queries.


---
SCOTLAND ISLAND COMMUNITY WEBSITE –
CALENDAR

The calendar on the community website (www.scotlandisland.org.au/calendar) is up and running again after a period of technical difficulties. It is a great resource - to find out what is happening on the island and to publish details of island-related events.

You can submit a calendar event at the bottom of the website page; we will review your submission before adding it to the calendar. There is also a Community Hall booking form at the bottom of the page.



---
ANZAC DAY, Thursday 25th APRIL
11.00 AM AT CHURCH POINT
Church Point
Community ANZAC Day Service
Church Point Reserve 11 a.m.
Pittwater RSL
Followed by a breakfast available for purchase in the Club
Pittwater RSL Club's Lower Cenotaph - 82 Mona Vale Road, Mona Vale
Ph: 9997 3833


Avalon Beach RSL
5.30am Dawn Service at the Cenotaph
11am march through Avalon village to Club Cenotaph  
11.20am Commemorative Service
Avalon Beach RSL Club - Bowling Green Lane, Avalon Beach.
Ph: 9918 2201


Club Palm Beach
10.45am Pittwater Park (near Palm Beach Ferry Wharf) march to club
Club Palm Beach - 1087 Barrenjoey Rd, Palm Beach
Ph: 9974 5566




Anzac Day Centenary Council Services
Commemorate Anzac Day at a Northern Beaches Council service.
Dawn Services:
4.25am Manly War Memorial

5.30am Manly Dam

 

5.30am Dee Why Beach
Commemoration Service:

---

Council Slashes Parking Fees At Rowland Reserve By 40%
Thursday, 28 March 2019
Northern Beaches Council will slash parking fees by up to 40 percent at popular Rowland Reserve in Bayview and will double the number of free one-hour parking spaces. The changes are expected to take place in April.

Council is lowering the hourly summer rate from $10 to $6 per hour and the daily rate from $40 to $25.

Winter rates will also fall; down to $5 an hour from $8 and from $35 to $22 on a daily basis.

Summer rates apply from 1 October to 30 April and winter rates are from 1 May – 30 September. Free one-hour parking spaces within the carpark will be increased from 28 to 54.

The aim is to encourage visitors to the popular recreational spot to park in the areas provided and not in the surrounding streets.

Mayor Michael Regan said Rowland Reserve's growing popularity with dog-walkers, anglers, boaties and other recreational users prompted the decision to double the free one-hour parking space availability.

"The existing one-hour space was often full and motorists often couldn't find a parking space, forcing them onto neighbouring streets."

The changes to the car parking fees and hourly parking were proposed in a report to Council last December and placed on public exhibition from 16 January 2019.

"The community was overwhelmingly supportive of the proposal, though some expressed a view that Rowland Reserve should be free or at a reduced rate for residents and ratepayers," said Mayor Regan.

"Unfortunately, this is not possible due to the terms of a grant that Council received under the NSW Waterways Infrastructure 'Boat Launch Construction Program' which paid for the recent upgrade of the boat-ramp at Rowland Reserve.

"The grant terms require us to charge equally for parking to residents and non-residents, alike. So, we're lowering fee across the board instead."



---
WPYC AGM
Saturday, 6rd April, 2019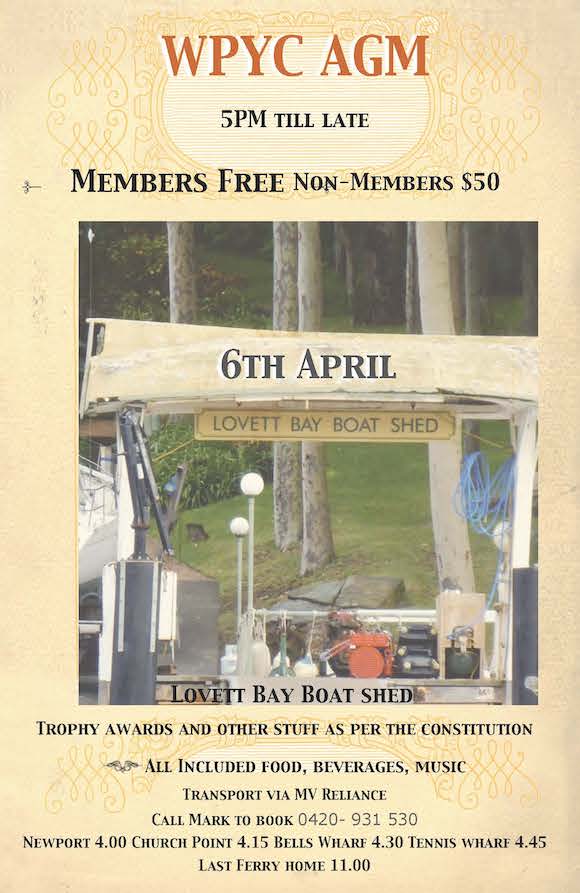 ---
PASADENA PANTRY Package Liquor Licence
&
PASADENA SYDNEY PSA Licence
Submissions Holder Meeting
Dear Pittwater Community

We cordially invite you to attend a meeting to discuss further this matter of Package Liquor Licence & PSA licence, in an attempt to provide positive outcomes for all stakeholders.


Meeting Venue: BYRA 1842 Pittwater Rd Church Point 2105
Meeting Date 10/04/19
Time: 7pm

Please RSVP your attendance by reply email - colin@pasadenapantry.com
Regards Colin Pitstock



---
' Thankyou '
A big thankyou to the first responders team that attended me during a recent health scare.
It's great to know these wonderful people are trained and ready to assist in case if any medical emergencies. We are lucky to have them.

Thanks to all who helped!

Sophie Haythornthwaite
Scotland Island



---
BOX DIVVY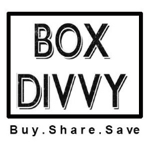 Want to cut your food bill in half? 



Box Divvy is the brainchild of Anton and Jayne who already bring you Harvest Hub.   Some of you already know about Harvest Hub and get your weekly fruit and vegies delivered by Matt on the Island.



Harvest Hub will still continue…. but alongside it will be Box Divvy.





How is it different?


Well, it's the same produce but coming direct from growers and food wholesalers. This makes it 30-40% cheaper than major supermarkets.  Box Divvy is focused on using local produce as much as possible (reducing food miles) and giving a fair price to farmers . Whilst you will get most of what you want (around 80%) but it is not fully customizable.  You get a starting bag and then have the opportunity to share boxes with other members of your hub.  The bigger the hub – the better it works.

Box Divvy will be bringing you a wide range of fruit and vegies plus eggs, bread and groceries.  The list of products available is growing every week. 
Check out the website but if you are still not sure how it works – don't worry, I can talk you through it.  Just send me a message and I can email you the full low down.  I'm also available on 0425 227792 if you would like to chat to me in person. 

Matt will still be delivering to you, and what's more you won't have to find pesky change to pay him every week as we will taking the delivery fee as part of your order payment (Woo Hoo say the regular Harvest Hub people).

Our first delivery is going to be

Tuesday 2nd April

and every Tuesday thereafter

You can register for Box Divvy here - https://boxdivvy.com.au/register/hub/15

Hope to talk to you soon
love Nikki



PS When you join Box Divvy, you set up an account with a $30 bond. This is to ensure we can pay farmers and wholesalers when your Hub places the order, in case one or more card transactions fail. That way, the order does not get delayed. When you cancel membership the balance in the bond is returned within 1-2 business days.




On the night of the order cut-off, your card will be charged to the value of your order. Please make sure you have sufficient funds.





---
Brent's Business Intro
Taylor'd Marine Services T/A
Broken Bay Barges & Sydney Commercial Diving Services

G'day everybody, it's Brent Taylor here.

I have been a member of the Pittwater off shore community since 1996. I would like to introduce my mermaid Bianca Taylor. We have formed Taylor'd Marine Services T/A Broken Bay Barges & Sydney Commercial Diving Services.

We offer all above and below water services including Barge Hire, Diving Services, Search & Recovery, Hull Cleaning, Mooring Inspections and Servicing, Vessel Salvage, Removals and most importantly Vessel Recycling and Disposals.

We pride ourselves on community engagement, our environmental policy, recycling and cleaning up our waterways.

We have recycled over 4 tonnes of materials from vessels this year, reducing our impact on land-fil.

Keep an eye out for Brent, Bianca and our barge 'Bruce' and check out our website https://www.brokenbaybarges.com.au

Cheers,
Brent & Bianca

0409 269 404
taylordmarine@gmail.com



---
The Co-Op Club Presents
April 2019 Bookings
Church Point Cafe -  Artists play between 3:30 - 6:30pm
The Waterfront Café's Co-Op Club presents the finest live music North side of the bridge from 3.30pm every Sunday. Come and immerse yourself in some wonderful music by the waters edge with great friends, your favourite beverage, some wonderful music and a huge range of delicious menu specials. 
1860 Pittwater Rd Church Point – bookings 99796633
www.facebook.com/thecoopclubchurchpoint
www.waterfrontstore.com.au

---
ON QUAY CHOIR
OUR VERY OWN COMMUNITY CHOIR NEEDS YOU!
We are currently meeting Sundays on the top of the island. We need more people. If you join us, we can go back to the Hall!

Wide variety of music, No audition, come and have a sing with us.

Sundays 2.15-4.30, $15, first week free.

Jessica 0422 474 279 for more information (or directions)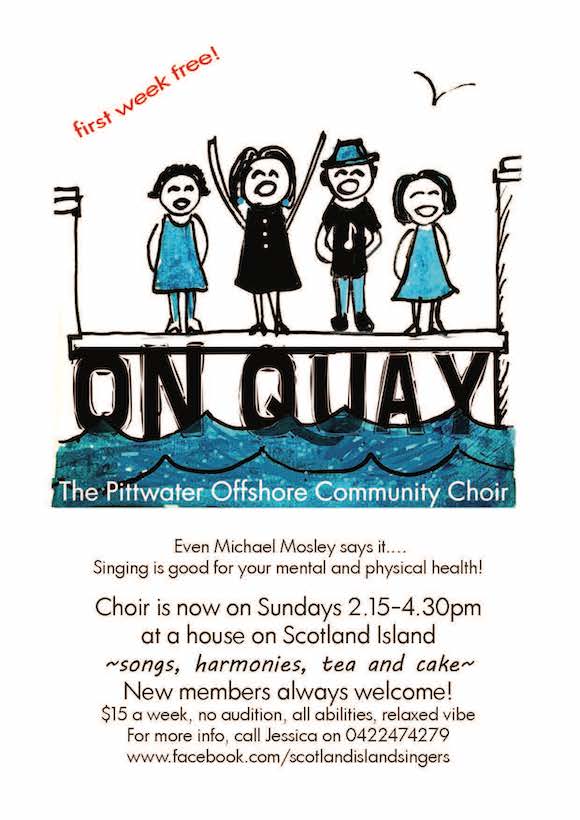 ---
Lovetts Labour Hire

---
House for Rent
Eastern Side of Scotland Island – above Eastern Steps – dual street  frontage – Florence Terrace and Thompson St.
1 year lease
Fully  furnished. 3 bedroom plus attic and study/office-, open plan layout  , 1 bathroom. Wood Fired Stove. Timber floors throughout  New decks. 
Comes with use of berth on Eastern and use of Golf Buggy.
House is on rain water...electric hot water.
Gutters have guards.
$575 per week excl electricity and water.

Contact  Mark
mark@organic-commodities.com.au
Mobile: +61  415 163151



---
FOR SALE - COMMUTER BOAT $4,750 ONO
STACER 4.27m SEAHORSE WITH A 2009 30HP 4-STROKE YAMAHA
Comes with:

navigation lights
solar-powered auto bilge pump
anchor
fuel tank
fire extinguisher
seat and motor  covers
crash bar
reconditioned carburettors
new boat carpet
hull rego until August

Contact Lisa on 0418 428 511 or email lisa.ratcliff@bigpond.com








---
Items for Sale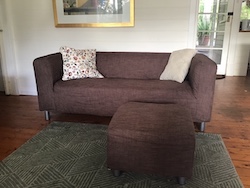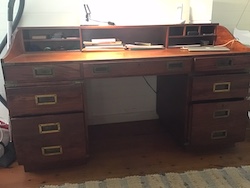 Two year old IKEA two seater sofa and footstool with brown machine washable slipcovers plus extra white machine washable slipcovers.

Beautiful TeaK desk with brass handles, pidgeon-hole top, and seven draws available.  Dismantles into three pieces for easy transport.

Plus other household items such as beds, chairs, side tables, etc.. 

Contact Carolyn 0411221051



---
HOUSE FOR RENT LOVETT BAY
Three bedroom furnished waterfront house for rent during the period May to September.

Jetty for tinny berth, three bathrooms, etc.  Rent $750 pw

Call Tim at 0408 608628



---
Commuter boat for sale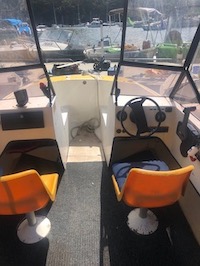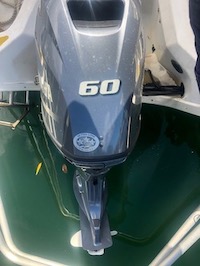 It is a 4.6 meter bowrider fibreglass with a three week old 60 hp Yamaha motor total 16 hours use.
New bilge pump, fuel filter, fuel lines, Bimini, crash bar to protect motor


Total $11,000



Contact Luke Ratcliff
Ph: 0413043810 Email luke@bdremedialbuilding.com



---
---
The Local Guide
Community Information
Scotland Island Web Site -
www.scotlandisland.org.au
Scotland Island Residents Facebook Page -
click to go to Page
Scotland Island Rural Fire Brigade

- 9999 4404 - http://www.sirfb.org.au
West Pittwater Rural Fire Brigade


http://www.westpittwater.com.au/rural-fire-brigade/WPRFB-contacts - 9997-3795
Offshore Photo Gallery -offshore gallery
Scotland Island Residents Association (SIRA) Membership details - click here for details
West Pittwater Community Association (WPCA)

-
www.westpittwater.com.au
Scotland Island Emergency Non-potable Water
Agreement for Sale of Non-potable Water
SIRA Membership Application
Emergency Non-potable Water Guidelines
General Information, Map & Contacts
http://www.scotlandisland.org.au/community/emergency-water/
Scotland Island & Offshore Children's Services (SIOCS)
Long Day Care at The Island Kindy in Catherine Park
Days of operation: Monday, Tuesday, Wednesday & Thursday
Times: 8.00am - 6.00pm
Before & After School Care
8.00am until walked to school ferry - collected from school ferry until 6.00pm
Vacation Care, Casual Care and Playgroup on Fridays
Hire the Kindy for Birthday Parties
Please call

02 9979 7856

or email SIOCSdirector@gmail.com
Facebook: https://www.facebook.com/theislandkindy
Website: http://scotlandislandkindy.business.site/
Scotland Island Community Hall Bookings

:  Barbara Labram M: 0473008339  or hall@sira.org.au
Pittwater Online News

-  http://www.pittwateronlinenews.com
Tick Fact Sheet
TUG Waitlist   (Tennis User Group) - Application Form
---
Transport
---
Real Estate
---
Services, Clubs & Accommodation
Justice of the Peace

- Bob Mitchell (Mackerel Beach) - 0419 745 628
Justice o

f the Peace

- Tony Hendel - 0419 242723
Justice of the Peace

- Andy Derijk - Elvina Bay 0418 613 890
 

Justice of the Peace  - 

Lexie Le Blang 0418399674 or 99992574
Justice of the Peace  - 

Graham Stenner - 0407216405
J

ustice of the Peace  - 

Carolyn Milani - 0409914699
Pittwater Community Arts Inc.

 - Enquiries Lorrie Morgan 9997 8079  lorriemay@bigpond.com
Peninsula Music Club

- enquiries Janice Tuynman - 99991937 - jt@swift dsl.com.au
Woody Point Yacht Club

-  http://www.wpyc.com.au   commodore@wpyc.com.au
Royal Prince Alfred Yacht Club

-

02 9997 1022

  http://www.rpayc.com.au/  
Royal Motor Yacht Club

- http://www.royalmotor.com.au/ 02 9997 5511
Scotland Island Lodge

- Bed & Breakfast - 02 9979 3301 or  http://www.scotlandislandlodge.com.au 
Pittwater Youth Hostel

 - (02) 9999 5748 (8-11 am and 5-8 pm)
http://www.yha.com.au/hostels/nsw/sydney-surrounds/pittwater/ 
Handy Service

- "No job too small"  - Call Alan 0447 775 541
Electrician Wayne

on Scotland Island 0418 229 277 - offshore community sparky - www.sparky.com.au
David Walsh

-

Graphic Design

-

Custom Made Sculpture

- 0404 239 212 - ital2@optusnet.com.au
Dog Wash & Grooming

- Call Jenni: 0450 444 100 or Email: jena50@hotmail.com
Free Pump Outs for Boats

- Council with RMS installed a pump out at Careel Bay wharf
Top water purification system installed for offshore homes:

  Call Juliette 0418349448
Solicitor - Rachel Carter - Carter O'Neill Legal - 0406 239 946
Island Based Domestic Cleaner

 - Kath - 0405097424 - kathando@yahoo.com
Building Design and Drafting Services

  - Samuela Madej – Murphy ph. 0450331573
email: samuelamadej@gmail.com
Architect / Drafting / 3D sketches / Council submissions services

- Sabrina Phillips, NSW Architect 0426223407  - sabrinaaphillips@gmail.com
Qualified Deep Tissue & Swedish Massage

- Mona 0490701213
Island Based Cleaner - Uses predominantly Organic & Natural Products

- Mona 0490701213
Broken Bay Barges & Sydney Commercial Diving Services

 - Brent Taylor - 0409 269 404 - taylordmarine@gmail.com

---
Island Classes (Fitness, Dance, Art etc)
Pilates, Meditation and Group Fitness

with Patrice -  0406 483 036 patrice.corrie@gmail.com
Art Classes

- drawing and painting in oils, acrylics and mixed media - Marion 0431 457 431
Dru Yoga

- Tuesday 9.00 to 10.30 Tuesday morning - Phone Katya on 0414 187 916
Outdoor Circuit Training Classes on Scotland Island

-

Lowri Dwyer

- 0450 201 650 - lowri_89@icloud.com - https://www.facebook.com/lowri.dwyer/
Dynamic Yoga

Saturdays from 8.30am - 10.00am.


Drop-In Easy Hatha Yoga

- Monday Evenings 7:00pm - 8:15pm

---
Groups
Green Group For Catherine Park

- Run by SIOCS - Emmie Collins on 0405 330 781
Parents & Kids Groups Playgroup

- Run by SIOCS - email Emma trysemz@tpg.com.au
Catherine Park Bush Care Group

, 2nd Sunday @ 9.30am, Sharon Kinnison @ 9997 6017
Island Thinking Group

-

Roy Baker, 9999 6891, roybaker99@yahoo.com
---
Government Organisations
---
Airlines, Buses and Railways
---
Weather
Pittwater Weather
Scotland Island Tides, Moon phases, Sunrise & Sunset
Local Weather Forecast
Radar weather for Sydney (128k circle)

---
Emergency Contact Numbers   
ALL EMERGENCIES (Police - Fire - Ambulance)
000
Police Assistance Line & Information
13 1444 or 9281 0000
Broken Bay Water Police
9910 7899 or 0412 162 093
Marine Rescue Broken Bay - Weekend
(02) 9999 3554 - (02) 8411 1121
Marine Rescue Broken Bay - VHF Radio channel
VHF Radio Channel: VHF 16
27MHz Radio Channel: 86 or 88
Scotland Island Rural Fire Service 
9999 4404
Elvina Bay Rural Fire Service
9997 3795
Lovett Bay Rural Fire Service
9979 1612
Mackerl Beach Rural Fire Service
9974 1162
Rural Fire Service Headquarters Terrey Hills
9450 3000
NSW Fire Service General Information 9265 2999
9265 2999
Rural Fire Service General information
9450 3000
State Emergency Service, Warringah/Pittwater SES
13 25 00 9486 3399
National Parks & Wildlife Service: 000, general information
9457 9322
Dept of Community Services: general information
9977 6011
Sydney Water
132 090
Energy Australia
131 388, (ah) 131 909

---
---
A complete set of past electronic newsletters since May 2000 can be found and read at https://ymlp.com/archive_gesgjgm.php  or by clicking here or by visiting the Mona Vale Library.

The Island website is at www.scotlandisland.org.au




---
To Contribute
If you would like to contribute to this newsletter it's easy!. Send an e-mail to the editor (editor@scotlandisland.org.au) or by clicking here. Type your contribution (100 words or so would be fine) and assuming it is of general interest to the community, does not include matter of a political nature and is not offensive, it will appear next month.
Subscription Information
To get on and off this newsletter,

click here

or got to:

http://www.scotlandisland.org.au/signup .


To change your address, click the 'modify' link at the bottom of this newsletter or send an email to the

editor@scotlandisland.org.au


---
Follow the PON
---
The Online Local Contacts Guide
Click HERE to load
---
T

he

Editor

and the publisher disclaim responsibility for any injury to persons or property resulting from any ideas, articles or products referred to in this publication. Further, t
he views expressed in this newsletter are not necessarily the views of the Scotland Island Residents Association (SIRA), or the Western Pittwater Community Association (WPCA)
---