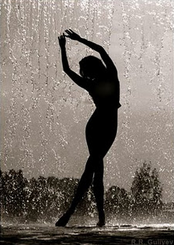 "Life isn't about waiting for the storm to pass...It's about learning to dance in the rain."

-- Vivian Greene


Team

Non Profit Board of Directors:
Valerie Feit (Co-Chair)
Mahayana Landowne (Co-Chair)
Jerry Goldman
Nicola Creary
Kevin Farley
David Leventhal
Greg Miller
Philip Ribolow
Erik Bryan Slavin
Steering Commitee:
Greg Miller, Executive Director
Jenny Boissiere, Parade Production
Celia Kutcher, Parade Production
Carlye Eckert, Education
John Dalton, Sponsorship
Michelle DeBlasi, Marketing
Martha Ma, Marketing
Jamila Holman, Festival Production
DJ McDonald, Curatorial
Mark Schmidt, Curatorial
Hal Lamster, Web
Donnie D'Amato, Web
Howard Gibbs-Hobgood, Volunteer Coordination
Jessii Parham, Volunteer Coordination
Rebecca Myles, Media
Bianca Rodriguez, Finance Director
Natalya Grigoriev, Finance
Brian Austin, Creative
Jason Parrish, Creative
Chauncey Dandridge, Social Media
Xi Zhu, China Committee
Honorary Committee:
(Power Team & Grand Marshals)
Maurice Hines
Frankie Bones
Mestre Joao Grande
Rosie Mendez
Garth Fagan
Kwikstep
Rokafella
Carmen de Lavallade
Robert Battle
Mary Verdi-Fletcher
Rekha Malhotra
Savion Glover
Jawolle Willa Jo Zollar
Hex Hector
Jacqulyn Buglisi
Baba Chuck Davis
Louie Vega
Ashley Tuttle
Elisa Monte
Bill Shannon
Trevor Hochman
Peter Zehren
Samir Bitar
Mel Alvarez
Jonathan Peters
Charles Reinhart
"Billy Elliot" (Joseph Harrington)
Kat Wildish
Amy Marshall
Jellybean Benitez
Elizabeth Zimmer
Ellenore Scott
Don Campbell "Campbellock"
Morocco (Carolina Varga Dinicu)
Luis Salgado
Luigi
Kool Herc
Danny Tenaglia
Djoniba Mouflet
Advisory Board:
Jeanne Fleming
David Katz
Teddie Kern
Anil Kumar
Joseph McElroy
Fred Shequine
Tasha Blank
Sponsorship Team:
Greg Miller
John Dalton
Nikki Creary
Phil Ribolow
Parade Production:
Jenny Bossiere (Co Lead)
Celia Kutcher (Co Lead) 
Cristin Lafata
Grace Marinao
Jenn Converse
Erik Bryan Slavin
Gabriel Kutik
John Dalton
Dan Rosenstark
Daniel Kahn
Disco Mike Park
Bobby Speakerwire
Wandalynn Miftahi
Cheryl Gant
Phil Ribolow
Mekeshia Brown
Marjorie Liebman
Wandalynn Miftahi
Peter Vassilatos
Ollie Chase
Jerry Goldman

Akil Davis

Festival Production:
Jamila Holman (Chair)
DJ McDonald (Curatorial Chair)
Mark Schmidt (Curatorial Vice-Chair)
Foxy Squire
DJ Sweat
Shiela Jamison
Ben Vazquez
Ameca Holman
Bianca Rodriquez
Mango
Norman
Donnie D'Amato (Emcee, Main)
Shireen Dickson (Emcee, Family)
Educational Outreach
Carlye Eckert (Chair)
Valerie Feit
Caryn Cooper
Shireen Dickson
Leslie Pieters
Jamee Schliefer
Finance:
Leslie Blanchard

Bianca Rodriguez
Natalya Grigoriev
Elizabeth Zaklama


Legal:
Victoria Behr
Carmen Casado
Jerry Goldman
David Leventhal
Paul Llewellyn
Kaye Scholer LLP
Marketing:
Greg Miller
Brian Austin
Jason Parrish
Hal Lamster
Martha Ma
Sarah McGlaughlin
Amanda Alston
Luis Vargas
Media & Promotions Team:
Rebecca Myles
Audrey Ross
Teresa Bigelow
Chauncey Danridge
Michelle Deblassi
Kevin Farley
Shiela Jamison
Special thanks:

·New York City Mayor Bill de Blasio
·NYS Governor Andrew Cuomo
·Manhattan Borough President Gale Brewer
·City Council Member Rosie Mendez
·NYC Cultural Affairs Commissioner
Tom Finkelpearl, Deputy Commissioner Eddie Torres, Assistant Commissioner Kathleen Hughes and Program Officer Stephanie La Froscia
·Community Boards 2 and 3

·NYC & Co Foundation
·NYPD Lt Christopher Cheng and Sgt Patrick McGuire
·NYC Department for the Aging
·New York State Council on the Arts
·Lower Manhattan Cultural Council
·NYC Parks & Recreation Director Claudia Pepe, District Supervisor Terese Flores, Deputy Director Venus Melo and Kevin McClain (Citywide)
·NYC Dept of Sanitation Superintendent Thomas Lincoln
·NYC Dept of Transportation Event Coordinators Michael Callery, Ivory Henderson-Robb and G.I.S. / Events Coordinator Shuan Bruney
our 2017 Sponsors and Partners: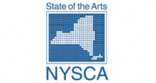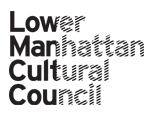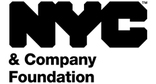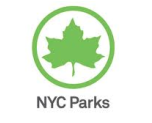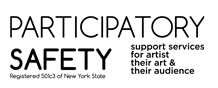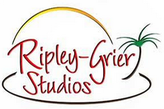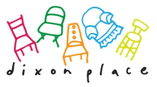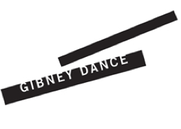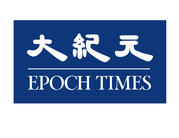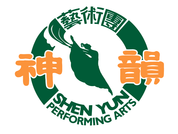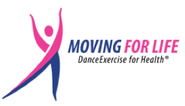 Want to Sponsor 2018? Contact Executive Director greg@danceparade.org for more information!
From my childhood memories of dancing to Bantu Radio in apartheid South Africa, to my career as a professional dancer and teacher, and now in my role as a Dance Parade's Board Co-Chair; dance is always a driving force in my life.
The privilege of working alongside Yana Landowne, the Dance Parade Board members, Executive Director Greg Miller, and our amazing staff and volunteers, affirms my belief that dance communities play an important societal role as stewards of tradition, cultural ambassadors, and heralds of change. We're so proud and grateful to have led that change with this month's repeal of the NYC cabaret law that has suppressed dance and culture for 91 years.

Dance is about community and I am proud to join together with you in our shared opportunity to prove that a small community of dedicated dance people can change the world.
With gratitude,
 

Board Co-Chair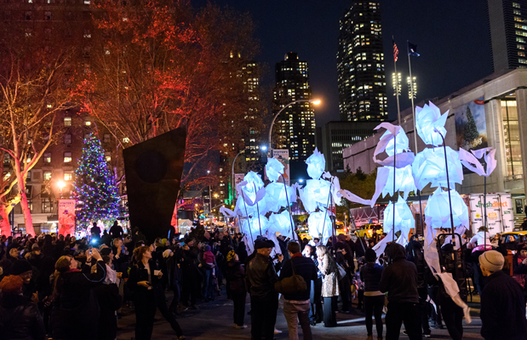 Join us Monday, November 27 for the 18th Annual Winter's Eve at Lincoln Square!
The festivities kick off at 5:30pm in Dante Park with Micky Dolenz of the Monkees headlining the Tree Lighting Ceremony.
Dance Parade presents four Cultural Groups (click for video):

Enjoy all kinds of performers as we welcome the holiday season and light up the Upper West Side with an evening of music, food, dancing and fun for everyone.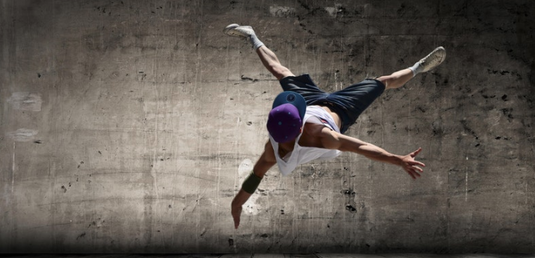 New Yorkers for Culture & Arts and
Dance
/ Parade invite you to find out what eight candidates for
New York City
Council Speaker think about the current and future value and impact of arts and culture in
NYC
.
What would you like to ask the candidates for Speaker for the NYC Council?
When: Tuesday, November 28, 2017, 6:30pm – 8:30pm (Doors open at 6:15pm)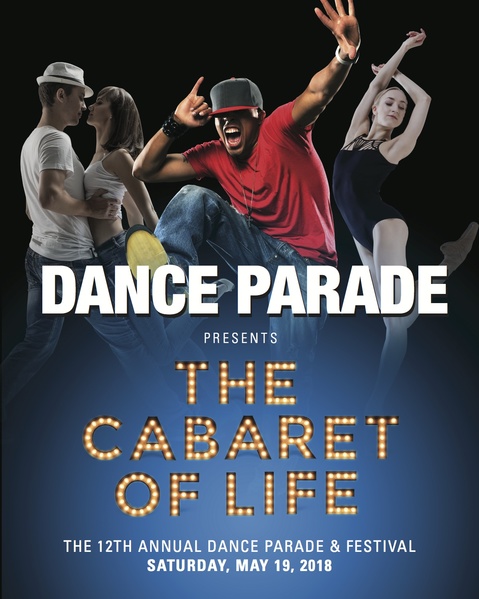 2018 Dance Programs:

We employ Teaching Artists at our programs in all five boroughs of New York City. Each program ended with participation in the May 20th 2017 Parade and Festival.


 

Ageless Action: 

Serving older Americans through the joy and movement of dance.  





Community Kinect:

Using dance to instill a lifelong enthusiasm for physical fitness.

 

Cultural Residencies:

Multi-week residencies focusing on culturally specific dance forms.




 

 









 

In each issues of STEPS!, we put the Spotlight on one of our fabulous volunteers. 




Mark, we're all looking forward to seeing the cultural dances you curated for Winter's Eve next Monday--Tell us more!

Sure--I've been working with the fabulous folks at Lincoln Square BID to put together a lineup that rocks the city's largest Holiday Festival!

 

For the past 6 years Dance Parade has presented all types of dance there, everything from hoopers, to stilt walkers and most notably, they like our folkloric dance groups. 



How did you first find out about Dance Parade?
That's funny you ask that because as you know, recently the NYC Cabaret Law was repealed. I found out about Dance Parade when I was in grad school doing research for my MFA thesis about underground house dance in New York.  In one of the chapters I discussed the cabaret laws and the work that NYU La Professor Paul Chevigny and Dance Parade were doing to repeal it. I would never have imagined that
7 years later
I would be working for this awesome organization.
What is your current role in Dance Parade, Inc? 
Four years ago, I joined Dance Parade's Curatorial Committee, helping to review material about DanceFest, Winter's Eve and other curated events that Dance Parade commissions artists for.
What have you been doing when your not parading around with this non-profit?

 Like many New Yorkers I wear a lot of hats. Performer. Choreographer. Dance Educator.Personal Trainer. In the last few years Ive worked with Luis Malvacias/Third Class Citizen,Jeremy Nelson and Shandoah Goldman/Carte Blanche Performance. I also produce my own choreography. Most recently in 2016 I collaborated with the Brooklyn-based rock band Haybaby, premiering as a solo at the Bol Theater in Detroit. Im currently developing a solo based on my experience at various underground house music parties in New York between 1996-2001, to premier in Spring 2018. I work as guest artist at dance intensives or universities teaching: partnering, anatomy through movement, improvisation modern technique and house dance. And last but not least, I am a strength and conditioning specialist working with special populations, mainly pre-post natal and seniors. (Check out
MarkSchmidt.Org
or write me: Mark@DanceParade.Org for more info!)
Our Mission

is to promote dance as an expressive and unifying art form by showcasing all forms of dance, educating the general public about the opportunities to experience dance, and celebrating diversity of dance in New York City by sponsoring a yearly city-wide dance parade and dance festival.
Dance

Parade really needs your support and any help you can give us is appreciated. At

Dance

Parade, we are grateful for every tax deductible donation no matter how small.   
  · Make check payable to "

Dance

Parade" and mail to 789 Westminster Road, 1st Floor, Brooklyn, NY 11230
  · Pay by credit card (PayPal account not needed) HERE.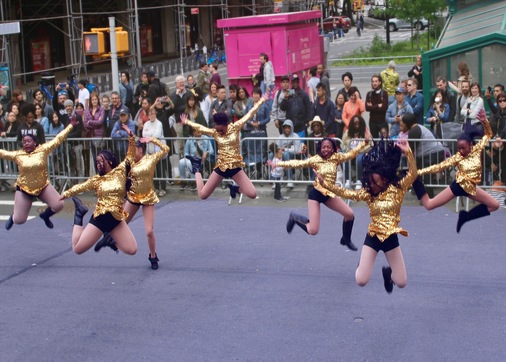 Dance Parade 2017, Photo credit: Suzie Samuel
We dance.
We dance for cultural equity.  
We represent all dances, including yours. Our 80+ unique dance styles are the world's largest display of cultural diversity. We keep historical dances alive, like Armenian Folk dancing and Bolivian Caporales, and showcase new dance forms like Litefeet, Waacking and Brazillian Zouk. We unite cultures and generations, introducing teenagers to tango, clubbers to square-dancing, and seniors to hip-hop.
We dance for emotional and physical health. 
Dance ​expresses identity – yours, mine, and ours together. Dancing rejuvenates our bodies and minds, motivates us, and we share joy. Dancers master new skills, personal and interpersonal, developing self-esteem and community pride. We put creativity in motion, with performances, classes, costumes, parade floats, and our Dance Police (NYDP) — who playfully ticket "bystanders" for not dancing. 
We dance to educate and empower. 
We send certified teaching artists to schools and community centers. Participants discover they can communicate vital feelings and ideas by dancing, and gain insight into other cultures. We support emerging dance groups by reaching broad audiences and document their artistry, which they use for fundraising and promotion.
We dance for freedom and peace.
Our root is social justice. Our rhythm is unity. In the 1800's, ballroom dancing was deemed devil's work. In the 1920's, New York City enacted the Cabaret Law to stem interracial dancing in Harlem Jazz Clubs. Nazi Germany banned "anarchistic" Swing Dancing in the 1930's. Even recently, in 2006, a New York State Supreme Court ruled that, unlike other forms of art, social dance was not a constitutionally protected form of expression. We stand for all dancers, including you.
We dance.
THANK YOU Dancers & Dance Lovers!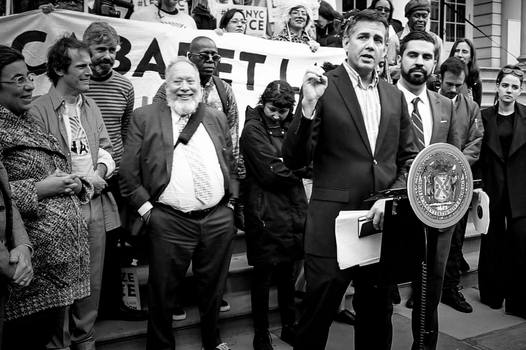 Dance Parade Executive Director Greg Miller speaks at the Press Conference on the steps of New York City Hall after the City Council passed repeal of the cabaret law on October 31, 2017: "For the 25,000+ Dance Parade advocates, this righting of a longstanding wrong has gone on for 14 years.

We are so grateful for Council Member Rafael L Espinal to take on this complex issue and champion dance as a healthy activity that should not be regulated — He has inspired us to make our 2018 theme "THE CABARET OF LIFE" which recognizes that the arts enrich us on a daily basis."
There have been many dancers, lawyers, film makers, journalists, advocates and politicians that have worked to repeal the NYC Cabaret Law and we want to acknowledge them here with much gratitude and appreciation:
Firstly for this past year, we must give special thanks to Council Member Rafael Espinal for sponsoring the bill with support by Mayor de Blasio and their combined creation of Office of Nightlife, Commissioner Tom Finkelpearl for executing Create NYC's cultural plan, Andrew Muchmore for his case in Federal Court, Dance Liberation Network, NYC Artists Coalition and LegalizeDance.Org for promoting and lobbying progressive City Council Members.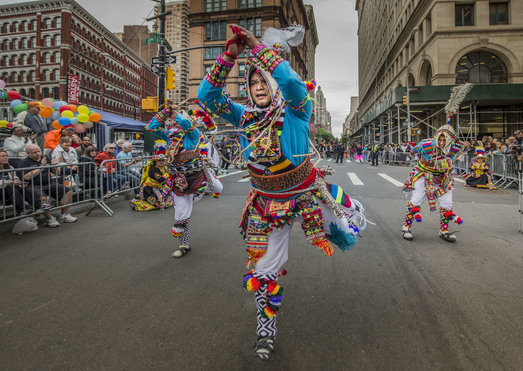 Dance Parade 2017, Photo Credit: Peter Cai