VIN-TAGE START TO EONE'S YEAR
NEXT IN LINE FOR PLAUDITS TOO
HOURS DOESN'T TAKE LONG TO SHIFT
GRAVITY PULLS IN PUNTERS FROM MARCH 3…
…AND LIONSGATE'S FIRE TO SET MARKET ABLAZE ON MARCH 17
RUSH IS IN THE HUNT FOR BIG SALES
…A COMPANY THAT PAYS FOR BILL
FROST SHOULD BRING A BIG CHILL
THE PRESSURE DOESN'T DROP
SEVEN DAYS NOT TOO LONG FOR AMAZON
RAYGUN MIXES WITH THE BIG BOYS…
---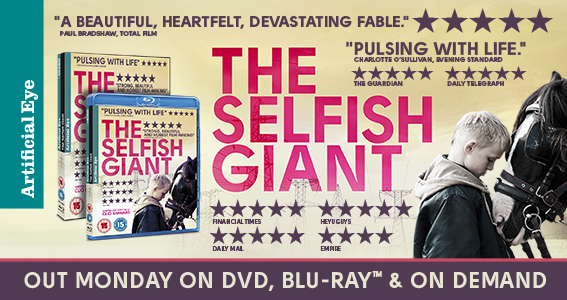 ---
I
f you can't read this newsletter or see the ads, please click
here
It Was A Good Week For…

Plenty of positive sales to write about this week…
It Was A Bad Week For…
Home entertainment marketing executives, among the most stressed in any industry…
Three new releases entered the top 10 this week and, for each of their respective distributors, they represented notable successes. Let's start with this week's number one, Riddick, released by eOne. As noted here last week, this has started extremely brightly, enjoying a big week one and its sales have continued into this week. As eOne's head of marketing Matt Brightwell said: "We are delighted with the success of Riddick, which continues to sell this week. We will sell just short of 200,000 in two weeks, well ahead of initial forecasts. The film, and Vin Diesel, are made for home entertainment and has real stand out at retail proving if you back strong content and creative, have great space to sell from, you can deliver big results".
And next is, er, You're Next, one of the highest-placed horrors for some time, making its debut at number five after a strong week one and, Lionsgate said, what could be an equally impressive second seven days too. Commenting on its success, Lionsgate's Susie Bould said: "We are absolutely thrilled with the week one number for You're Next. We smashed our targets to achieve a 1.6 per cent conversion indicating that our strong marketing and publicity campaign really paid off and the consumer was connecting well with the product. Our digital activity using an exciting 30" cut down which positions Sharni Vinson as a kick ass heroine is still running so we should be looking at a strong second week as well.
---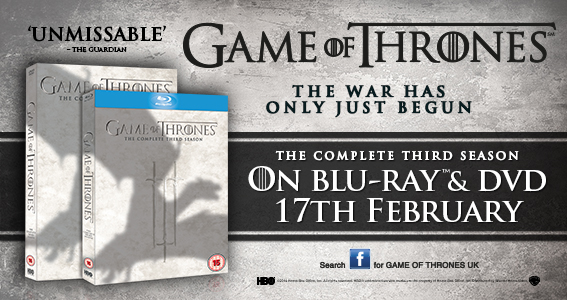 ---
It's been a cracking start to 2014 for Koch Media too, which has long signified its intentions to become a major home entertainment and theatrical player and this week has moved closer to making that reality. As it unveiled a raft of announcements (see elsewhere on this week's newsletter), the company was able to demonstrate its ability to deliver when The Frozen Ground entered the charts at number one on the back of a strong week one. Commenting on its success, Koch Media's Craig McNicol said: "We are extremely pleased with the result on
The Frozen Ground
. This follows the Christmas focus across digital and rental on the film, which provided great exposure and set up for the physical retail release. It was an excellent way to close 2013 and begin 2014 with a solid and successful strategy on this popular thriller."
And the good news continued this week too, with another relatively new kid on the block, Signature, further proving its capabilities in delivering strong sales successes as Hours, its film starring Paul Walker, shifted more than 10,000 units in its first few days of release. Its sales, tragically boosted by the untimely death of its star a few months before release, exceeded expectations. Commenting on its success, Signature sales director Gemma Stockley said: "With the press, marketing and great reviews we had fantastic pre-orders which alerted us early to the success of Hours, but with the incredible support from customers across DVD, Blu-ray and digital the numbers have continued to grow through the week. 2014 is a great year for Signature with strong cast driven releases forth coming, Hours has certainly set an outstanding benchmark for us to continue to flourish." Forthcoming titles from Signature include Once More, with Morgan Freeman and Virginia Madsen; Wesley Snipes in Gallowwalkers; actioner Drive Hard with John Cusack and Selena Gomez, Heather Graham and Elisabeth Shue in Behaving Badly.
---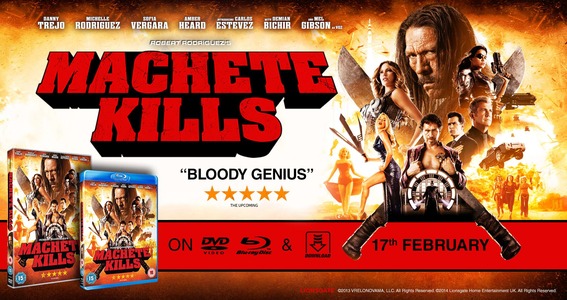 ---
There have been a raft of product announcements this week too, with, in the wake of the Academy Award nominations and other gongs and nods, Warner's biggie Gravity being revealed as having a March 3 release date for physical formats (3D Blu-ray, Blu-ray and DVD), with digital downloads available the day before. This, of course, coincides neatly with the Oscar ceremony, due to take place on March 2. The Alfonso Cuaron tale received 10 nominations, including for best picture, best director and best actress for star Sandra Bullock.
Meanwhile, today (Friday January 20) saw Lionsgate unveil the release date for the previously announced multiple SKUs for the second in its blockbuster franchise The Hunger Games. Catching Fire arrives in store and online on March 17 and comes on the back of its hugely impressive theatrical release. Commenting on its release, Lionsgate's Kaz Mills said: "Today's release date announcement is what the fans have been waiting for. The reaction to The Hunger Games: Catching Fire at theatrical level was phenomenal and the thirst for the home entertainment release is just as huge. We've gone wide with today's announcement and we've also prepared something a bit special for our Facebook community who have remained incredibly engaged with us throughout the entire process. This statement about the official release date for The Hunger Games: Catching Fire is just the start of a really exciting campaign that will culminate in a whole range of activity aimed at talking to a wide forum not only of fans but also the extraordinary number of would-be fans." It was interesting too to see Lionsgate engaging with one of the film's celebrity fans, Ed Sheeran, see our Tweet Of The Week below.
---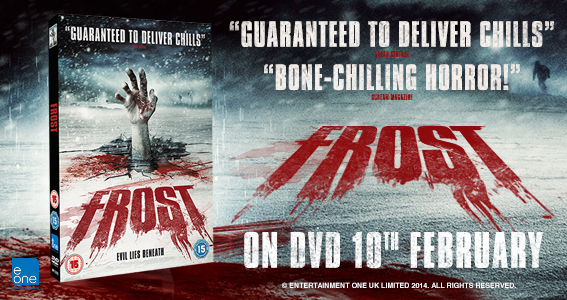 ---
Still the big releases keep on coming. Monday January 27 sees another slew of across the board biggies making their way to market. Chief among these on the starting grid is Rush, the Ron Howard-helmed true story of the fierce rivalry between F1 stars James Hunt and Niki Lauda, from Studiocanal. The release has been carefully timed and follows on from the label's success with Tinker Tailor Soldier Spy, it comes in the same slot, after Christmas and at the end of January when consumers are being paid. It also ties in with F1 teams revealing their new cars. Commenting on its release, Studiocanal's Claire Establier said: "This is one of the best films Studiocanal has released and one we're all very proud to bring to a wider audience; it's a high quality film with great commercial potential. With a box office over £10m our main objective was to make Rush feels like a big blockbuster hit for the home entertainment campaign. We decided to wait until after the Christmas noise to begin our media campaign in earnest, with announcement ads in press followed by a strong outdoor campaign across the UK which includes national rail, London underground and large digital formats in big cities. Our engaging online displays and takeovers helped us maintain a high level of pre-orders for the title. Our TV campaign started earlier than we would usually to make sure Rush is in everyone's mind as early as possible. We cut strong action and epic spots to target both the young male action fans and the dual viewing film fans. Thanks to all the brands we had on board to support the campaign, such as McLaren, we've been able to secure great placements for our PR campaign – some lucky journalists went to visit the McLaren Technology Centre and drove an F1 car. Rush will be on pole position in all stores and digital platforms next week. With strong support across the board Rush will be present everywhere via pos and online banners. Plus, a few McLaren replica cars will make an appearance in some stores so keep an eye for them."
Tying in with many of our themes this week, Curzon's Artificial Eye imprint has already had a strong success with an awards-friendly title, The Great Beauty, which has got off to a strong start on the back of its Golden Globes win and assorted nods. Now, following hot on its heels, Monday January 27 sees the release of another hotly-tipped title, The Selfish Giant. Commenting on its release, Paul Diment said: "We follow the successful DVD release of The Great Beauty with another strong BAFTA contender. The critically acclaimed British drama The Selfish Giant will be supported with a targeted national press and online campaign, which we'll continue up to the BAFTA awards on the February 16."
---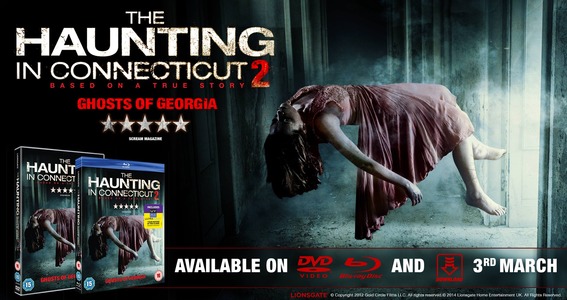 ---
Back to Koch Media now and the next big release from the company is its Gwyneth Paltrow comedy Thanks For Sharing. It arrives on digital platforms today (January 24), with physical release following on February 3. To mark the release, Koch Media is partnering with SpeedDater.com for a pre-Valentine's event, which, as well as speed-dating, offers up a screening of the film, with both press and singletons expected to attend. Koch md Craig McNicol said: ""Our event will look to position Thanks For Sharing as the perfect Valentine's Day offering, with the light-hearted evening providing a great platform to showcase the film's humour and appeal to both men and women. We are confident that the film will work well across both digital and physical platforms, owing to its outstanding cast and diverse appeal to a broad audience, so are hopeful for a strong opening number."
Sticking with Koch for the time being, the third announcement from the company has seen it picking up the rights to Bill, a comedy due to start shooting in February in the UK. The homegrown production tells the story of William Shakespeare's "lost" years and follows the young Bard before he became the Bard, when he was just a lute player eager to move to London to follow his dreams. Most notably, it stars the team behind the BAFTA-winning Horrible Histories, who will take numerous roles in the comedy. Koch md Craig McNicol, again, said, after picking up UK, German and Scandinavian rights: "We are thrilled to have acquired Bill across multiple territories, marking an important step in our ambition to become a truly pan-European company. Bill is an exceptional proposition; having an already established fan-base through its associations with Horrible Histories and possessing an excellent – and hilarious – script, with appeal to both kids and adults alike. We look forward to seeing how the film develops and are excited to be on board at such an early stage."
---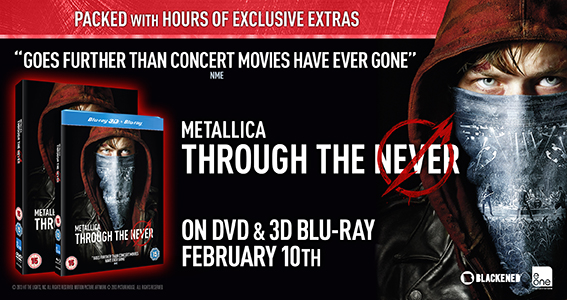 ---
Marketing coup of the week has to go to HBO Home Entertainment, which has scored what we reckon must be something of a first to tie in with the Blu-ray and DVD release of the third season of its epic saga Game Of Thrones. For it has secured an agreement to rename the Hertfordshire village of Kings Langley to King's Landing for a week, starting from the February 17 release date. It negotiated the deal with Dacorum Borough Council and the parish council in the village – King's Landing, for the uninitiated, is the name of a fictional village in the hugely popular mythical series. Businesses in the local high street are being encouraged to have Game Of Thrones-inspired promotions and activities, while fans are expected to make a pilgrimage to the renamed town, which will have its signs changed. Posters will be emblazoned in shops around the village. People tweeting pictures of themselves at the signs, will stand the chance of winning Blu-ray copies of the Game Of Thrones. Commenting on the initiative, Kings Langley borough and parish councillor Alan Anderson said: "This renaming is a great opportunity to put Kings Langley and Dacorum on the map. You can't ignore the parallels between Kings Langley's own rich history and the themes in the show such as battling kings and warring families." More on the rest of the marketing campaign next week.
Also on its way, due on February 10, is Frost, from eOne. Given its current strike rate, the company is aiming to enjoy another success for a DTV title. eOne's Scott Monahan said: "We'll be supporting Frost with an above the line online and press campaign complete with PR coverage and promotional activity across core horror genre and key male entertainment sites and publications. Along with strong retail support we're confident in delivering a good result on Frost in what we know is a challenging DTV market.
Into March and back to Lionsgate again, as the company puts together a strong campaign for its forthcoming horror sequel The Haunting In Connecticut 2. The company has worked hard building up an impressive database of horror fans through its Fright Club, meaning it can access a wealth of genre fans. Said the company's Claire Richardson: "To continue the awareness from the Halloween-timed theatrical, we are honing in on the horror fans via our ever-increasing number of Fright Club horror fans on Facebook and Twitter. As the March release date draws nearer our PR activity will get into full swing with features focusing on the cast and the themes of the film which don't just cover the supernatural horror element but also a little American history and the true story of the Wyrick family, on which the film is based. In terms of media we will be supporting the release with some key press insertions and also showcase some of the great jumpy moments in the spooky trailer with pre-roll activity."
---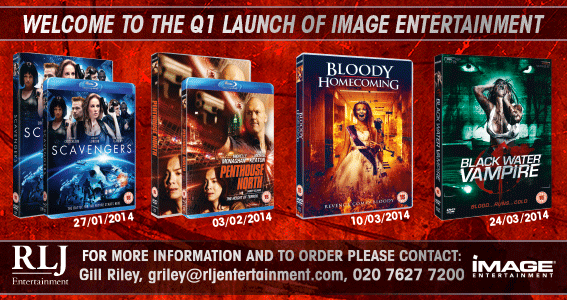 ---
Feeling over-worked? Stressed? Underpaid and under-appreciated? Well, take some solace, as it's not just you. An annual salary survey from Marketing Week magazine has shown that home entertainment marketing executives are among the most-stressed in the whole profession. Home entertainment marketing executives, taking in our own video industry and other strands, were second only to those in the sporting goods sector, with more than 70 per cent saying they felt "overwhelmed" or under pressure. Incidentally, advertising agency staff only had 56 per cent who were under pressure. Commenting on the survey, Marketing Week's Branwell Johnson, who has served time on the video trade press so understands our sector only too well, said: "Home entertainment marketers work in a fiercely competitive environment on relatively slim budgets with a 'product' that is different every time - it's not a can of beans or even a new flavour of a can of beans - so no wonder they are stressed. Creativity is key and these marketers have to be ideas people who know in how to position their films or TV programming - but now they also layer over the creative thinking a whole new array of data ranging from purchase behaviour to audience demographics. As with all sectors from telecoms to automobiles, there have been disruptors to the traditional marketplace driven by new tech, with Netflix the most obvious. So I'd say a successful home entertainment marketer is worth their weight in gold - and as we know in this business, like directors, marketers are only as good as their last hit."
It's been a good week for FACT, after Nigel Thomas was handed an eight month jail term and ordered to forfeit £71,000 at Swansea crown court for taking part in a "sophisticated" counterfeiting operation, selling illicit DVDs from his home in Llanelli. He had already pleaded guilty nine offences and had admitted earning more than £100,000 from the operation, which involved not just films, but games and music. His defence lawyer pleaded for a suspended sentence, but judge Paul Thomas QC said he had deliberately committed offences over a long period of time. He said: "You accept that you received in excess of £100,000 from this illegal activity. The cost to the industry has not been calculated but I suspect it was quite a lot more. You did it with your eyes open. Those who commit this sort of crime cost legitimate producers and outlets a great deal of money. It impacts on people's jobs and livelihoods. The message has to go out that people go to prison and go immediately." FACT's Kieron Sharp added: ""Nigel Thomas was a prolific counterfeiter who knew exactly what he was doing and returned nothing from his enterprise to content creators, cinemas or retailers. Carmarthenshire County Council, working alongside FACT, pursued Mr Thomas and also identified his criminal assets."
---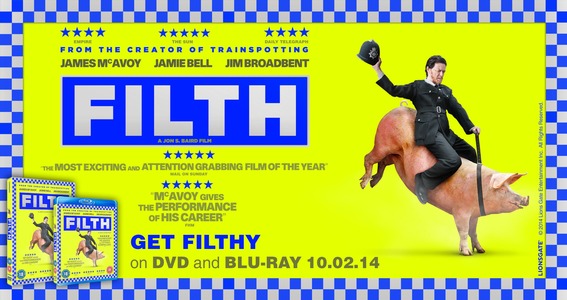 ---
Over at Amazon, the company has this week announced plans to deliver goods including DVDs and Blu-rays to homes in six major towns and cities after a successful pre-Christmas trial. Commenting on the plans, Jamie Stephenson, UK Director for Amazon Logistics, said: "Delivery on a Sunday means every day is now an Amazon delivery day and that Prime members can enjoy even more convenience when shopping on Amazon. At Amazon, we're continually innovating on behalf of our customers. We know customers really appreciated the immediacy of Sunday deliveries during the Christmas period and we were able to deliver thousands more parcels in this way in those four weeks. We're delighted to now offer this service to customers in London, Birmingham, Milton Keynes, Oxford, Nottingham, Manchester and Leeds."
To Rough Trade East, where the BFI was jointly hosting a screening of the rather excellent The Epic Of Everest, released on Monday January 27. The event screened the film, a newly restored and scored black and white tale of an ill-fated attempt to climb the mountain between the wars, with a Q&A with composer Simon Fisher Turner and director Captain John Noel's daughter, Sandra. It was a fascinating evening, which we'll have more detail on our website shortly. Commenting on the event, the BFI's Phil Roberts said: "The success of the Rough Trade East screening is testament to the growing interest amongst audiences in the BFI's unique curatorial and restoration work - especially on previously rarely-seen British gems such as The Epic of Everest. We've got high expectations for the release on Monday and I'm confident that we can exceed the success of our Capt. Scott archive doc The Great White Silence from 2012." More on our website shortly…
Also on our website this week: a look at the BBFC and its digital services arm, a look at the new Image Entertainment slate and loads more, with plenty to follow over the weekend…
And it's not often we get to blow our own trumpet, but well done to The Raygun and assorted contributors, with Tim Murray, Dan Auty, Alex Kidd, Ian Gilchrist and Rich Matthews fighting off competition from scores of teams made up of assorted media types to end up as runners-up in the Fox Searchlight quiz held at Jerusalem, in London's West End, on Monday January 20. We drew with Empire and were beaten only by Total Film, putting us in pretty illustrious company. We managed to beat off competition from scores of big names, as well as teams from both Fox's home entertainment and theatrical arm. The event was held to mark the anniversary of the first production from the studio offshoot and marks the first in a wealth of promotional activity planned for throughout the year. Congratulations to the team and thanks to both Fox and the We're Gonna Need A Bigger Boat quiz chaps too. Right, now it's time to ramp up those plans for The Raygun quiz too…
---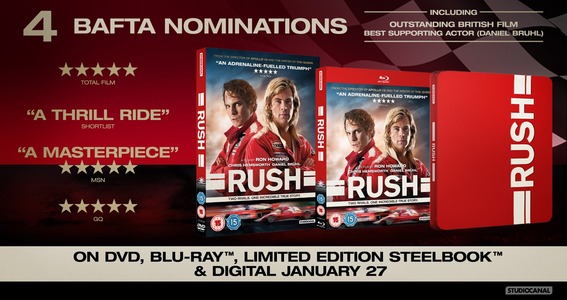 ---
"The company's lack of concern about declining DVD subscribers is baffling, and management optimism about contribution profit from domestic streaming growth is misguided, in our view."
Wedbush Securities analyst Michael Pachter, commenting on Netflix's figures this week. Its total global subscriber base is now 44 million, but its US physical subscribers, its most profitable arm, are down…
You've got to hand it to Universal, the studio's impressive marketing helped The Wolf Of Wall Street debut at number one on UK cinemas; its £4.66 million bow made it not just the biggest opening Martin Scorsese film ever in the UK, but also the third highest opening weekend total for an 18 certificate film ever. Not bad for a three-hour, expletive packed film… The only other new entry was Devil's Due, with a touch over £1 million, while awards friendly films 12 Years A Slave, American Hustle and a resurgent Gravity all had good weeks…
No matter how much we keep promising not to have any more stories about Star Wars, still they keep coming… This week JJ Abrams, the man tasked with reviving the franchise, has confirmed that he's completed the script, with filming, actually on film rather than digital video, set to start in May. As rumours continued to fly around (we're thinking of starting a few ourselves), Carrie Fisher has this week stated that herself, Harrison Ford and Mark Hamill, the original trilogy's holy trinity, will all be returning to the fray in the new film… More, well, more on a daily, if not hourly basis…
The hottest script in Hollywood this week is for a film that looks like it may never be made. Quentin Tarantino this week pulled the plug on his next project, a Western called The Hateful Eight, after the script was leaked. Bruce Dern and old favourites such as Samuel L Jackson were said to be ready to star in the film, but it's now all on hold…
Lionsgate this week got involved in a chat with Ed Sheeran (and his 8 million followers), as he spoke to @hungergamesUK about the film series… It picked up the homegrown Catching Fire feed plenty of new followers ahead of the film's home entertainment release too. Follow us on www.twitter.com/theraygun…
Dead Snow sequel trailer… (Beware, contains gore.)
Right, here's the one we've been waiting for, the latest from The Raid 2…
More Red Band action, with Van Damme and co…
More Lego goodness ramping up ahead of the feature film release…
To subscribe to The Raygun newsletter, please email
info@theraygun.co.uk
with subscribe in the subject matter
To unsubscribe, email
info@theraygun.co.uk
with unsubscribe in the subject
For editorial or advertising queries, contact
tim@theraygun.co.uk