DOWNLOAD CAMPAIGN LAUNCHES
BASE OVERSEES NEW INITIATIVE
ALTITUDE'S DOUBLE SUCCESS
…AS KRAYS COME BACK TO LIFE, AGAIN
ALL'S WELLES THAT ENDS WELLES
…AS STREAMING PIRATES RAIDED
QUOTE OF THE WEEK
AT THE MOVIES
TRAILERS OF THE WEEK
---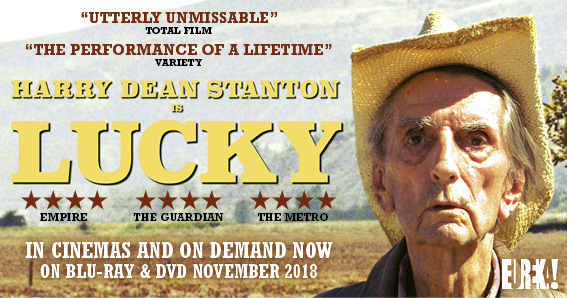 ---
If you can't read this newsletter or see the ads, please click here
It Was A Good Week For… Cockney gangsters going gangbusters…
It Was A Bad Week For… Meanwhile, looks like a few people may be left out of pocket by a company disappearing…
More than six months in the planning and now up and running for more than a month, the ambitious Download and Keep campaign cross industry initiative sees distributors working under the umbrella of BASE with the Telegraph. Its aim? To try and get consumers, particularly harder to reach ones, into the habit of using digital platforms to, as the name suggests, Download and Keep. It's the kind of initiative that is crucial to help aid any transition from physical to digital and to further woo those buying less discs to still buy and watch films. It's supported with extensive editorial from the newspaper; BASE and the eight members working on the campaign – Disney, eOne, Fox, Lionsgate, Sony, Studiocanal, Universal and Warner – are hoping that not only will it result on greater uptake, but will also provide key learning for future campaigns. Commenting from the distributor side, eOne's senior marketing manager for digital Charlotte Mardon-Heath said: "The Download and Keep cross-industry initiative had been in discussion for a long time; we all felt a willingness and increasing urgency to educate harder-to-reach audiences about what exactly Download and Keep is. The Telegraph felt like the perfect partner in terms of the audiences that we could reach, the breadth of content and their digital footprint, and they also really understood our vision. As with all partnerships and collaborations, when there are multiple stakeholders things can take longer to work through and land, but having this clear vision and objective enabled us to work on the mechanics nimbly. The team at BASE have been amazing in keeping things on track and managing the many stakeholders."
As well as praising BASE, its distributor members have also given plaudits to the Telegraph for its support. As eOne's Charlotte Mardon-Heath explained: "Denise [Parkinson, Global Director of Entertainment at the Telegraph] and her team have dedicated a lot of resource to managing the project and have been rigorous on delivering above and beyond what was agreed. They have also built us a bespoke, permanent 'Download and Keep' tab on the Film page, which is a first for a branded partnership. Aside from the excellent 'how to' video content they've created so far, their amazing talent has enthusiastically supported the campaign, including Karen Krizanovich who is tempting potential converts to digital ownership with her top tips for the perfect night in. There will be more familiar faces to come, each teaching readers another unknown benefit of Download and Keep." Those involved are now monitoring its progress. We have and will be conducting audience surveys before, midway and after the promotion to measure the needle shifts in perceptions around Download & Keep, from understanding what it is, to how it works and likelihood to download in the future," said Mardon Heath. "We have also been monitoring the engagement rates, dwell times and unique users of the content, all of which are performing strongly and we have exceeded expectations on social engagements. Part of this partnership was also about BASE members leaning in and collaborating on a complex project, and in that respect as well, I think we can agree that it's been a great success!"
As for BASE the trade association outlined some of the planning and resources that went into it. BASE's Mike Hird said: "The campaign itself was six months in the planning, with eight individual member companies (Disney, Fox, Warner, Universal, Sony, StudioCanal, Lionsgate, eOne) feeding into the brief, the pitching process and helping to shape the editorial before committing to the investment needed. Balancing positive, educational messages around digital transactional without maligning either the physical market or SVOD has added a necessary layer of consideration to the process but all participating members saw each and every stage of the planning process as vital and it has delivered an effective and clear campaign that works well both in terms of dispelling some commonly held misconceptions around digital ownership while effectively highlighting a surfeit of benefits. We also made sure we spoke to retail platforms as part of the launch process to ensure alignment around and awareness of the activity and to further ensure messages landed." And BASE has promised more into next year. As Hird concluded: "We're less than 50 per cent of the way through a six month campaign, having launched the Download & Keep hub at the beginning of August with editorial and video content showcasing the hows and whys of digital purchase. That has been followed with further editorial which casts a spotlight on windows and exclusivity and which also walks those not in the know through the finer points of accessing your digital library across devices. With a focus on deepening awareness and understanding of digital purchase, the content hub will be updated with further editorial and video content throughout Q4. By the time the campaign ends in January there will be a wealth of content aimed at answering any question or concerns a new digital customer may have. More than that, the campaign as a whole represents a first step that will be leading into even more assertive activity around digital transaction in 2019 – watch this space!" You can see it here…
---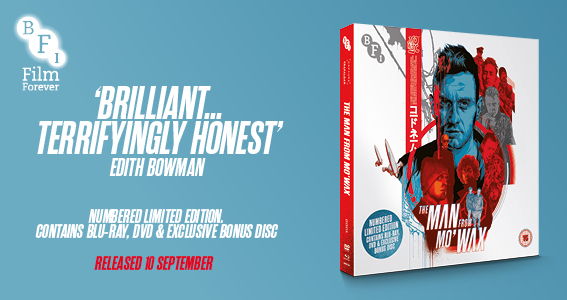 ---
Over in the physical world, Avengers Infinity War is the one making all the running, as noted here last week, and its reign has continued into its second week. The Disney and Marvel title shifted more than 450,000 units in its first week on sale, making it the third biggest title of 2018. Its sales after the first three days of this week, according to the Official Charts Company's midweek bulletin, put it at number one into its second seven days, with a further 52,000 sold. There were four new entries into the top 10, with a brace from Altitude (see below), as well as I Feel Pretty at number six and, just below that at number nine, The Krays: Dead Man Walking (more on this below too). Further below this, there are new entries for Entebbe at number 12, The Strangers: Prey At Night at 14, Shock & Awe at number 18. Further down, Lonesome Dove is at number 35, the ninth series of Modern Family at number 37 and at number 40, Scooby Doo And The Gourmet Ghost.
We've featured the titles here a few times in previous weeks, but plaudits must go to Altitude, which boasts not one but two new entries into the top 10 of this week's Official Charts Company's midweek bulletin. At number two is Spitfire, the documentary charting the story of the plane that helped win the Battle of Britain, while five places below after its first few days on sale is Japanese animated title Mary And The Witch's Flower. It's no mean feat for the independent, backed up by the sales force at Spirit. Commenting on its success, home entertainment manager at Altitude Adam Eldrett said: "I think it's the first time we have had two Altitude titles into the top 10 at new release and what a fantastic pair of films, they say a lot about the diversity of product we have on offer, both with very different target audiences and distribution avenues. Spitfire has been performing well on Digital release since it's day and date offering alongside the theatrical release and it's brilliant to see it selling through on physical, we had a strategic pre-order campaign running for the last 8 weeks and it has really bore fruit. OTC sales day to day have also been ticking along nicely this week thanks to the support of some of our partners. Mary is also out on shelves with multiple SKUs available, the jewel in the crown being our limited edition Steelbook which is selling out fast!" Next up from Altitude is A Prayer Before Dawn on September 24, followed by, at the end of October, another big doc in the shape of Whitney.
---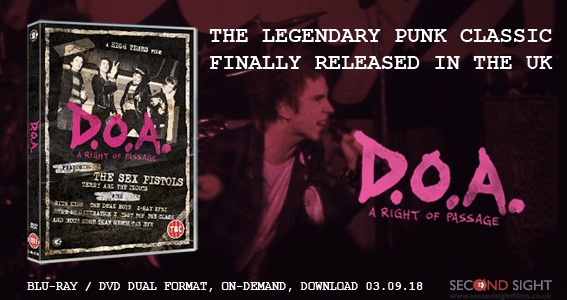 ---
It was a big week for true life Cockney gangster stories, with first the premiere of the latest film to feature the antics of the Krays ahead of its DVD release, the second featuring a more recent raid and a high profile West End event. So, first to the Genesis Cinema a stone's throw from the Blind Beggar pub, scene of one of Reggie and Ronnie's most notorious crimes, where cast, crew and plenty of familiar faces, especially from TV reality series, were out in force for the premiere of The Krays: Dead Man Walking. The event took place on Sunday, the day before 4DigitalMedia's home entertainment bow for the title, meaning the plentiful coverage it secured was timed perfectly for its arrival on shelves. And it worked too – the film landed in the Official Charts Company's midweek bulletin at number nine, an impressive feat. Commenting on its success, the film's producer Jonathan Sothcott said: "We are delighted with the results on The Krays – Hereford Films is back doing what it does best. We had a fantastic premiere in the heart of the East End which generated significant mainstream coverage and the reception accorded the film has been everything we could have hoped for. Actors of the calibre of Rita Simons, Chris Ellison and Guy Henry clearly resonate with consumers and mark the film out as a step up from the standard DTV genre offerings. It has been a pleasure working with 4Digital and we look forward to extending our partnership with them significantly into 2019 and beyond."
More comment on The Krays: Dead Man Walking came from 4DigitalMedia, whose Steve Beecham said: "We had high expectations for The Krays and are very happy with its performance, riding high at position nine in the charts at the time of writing. These are the kind of genre films that Jonathan does best and we are excited to be developing our relationship further with him and Hereford Films on more projects next year and beyond. A special mention for Eve Greenow our marketing and product manager, as having her onboard is really driving the product on 4DM's Social Media platforms. She also helped ensure that the premiere was set up well and ran smoothly. Aim Publicity also did a great job working on the premiere, press junket (especially with Rita) and additional press campaign, so a real team effort. We are very grateful to our retail partners for their across the board support of the DVD."
To the Vue in the heart of the West End where Studiocanal was premiering its big weekend release, King Of Thieves. It's earned, in case you hadn't seen it, acres of coverage, enough to fill thousands of safety deposit boxes in a campaign that's been worth as much as some of the blag the Hatton Garden raiders featured in the film managed to get away with. Retailers were out and about to see Michael Caine and co gracing the event, the former looking sprightly after his exhaustive PR efforts pushing the film. It's certainly set it up nicely for home entertainment, where widespread knowledge of the Hatton Garden raid and the story surrounding it, as well as its hugely commercial genre, will help it further. Commenting on the release, Studoocanal's Jess Briggs said: "The diamond geezers reunited in full force this week for the Theatrical release of King of Thieves; a darkly funny, hilariously expletive-packed retelling of the Hatton Garden robbery, the most daring heist in British criminal history. Led by Sir Michael Caine, legends including Ray Winstone, Sir Michael Gambon, Jim Broadbent, Tom Courtenay and Paul Whitehouse graced the West End white carpet to delight crowds and dominate the press ahead of the film's release."
---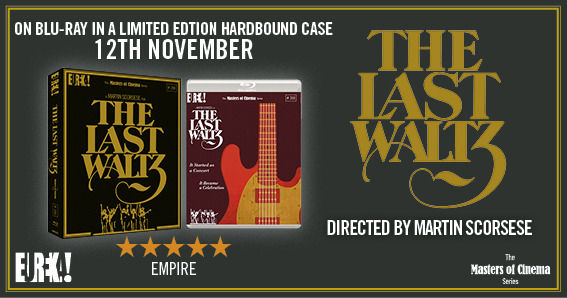 ---
Also at cinemas on Friday September 14 is Lucky, the final film from one of America's finest character actors, Harry Dean Stanton. The film arrives, courtesy of Eureka, weighed down with four and five star reviews, all praising not just his performance, but the film too. As Eureka md Ruth Schofield noted: "Everyone at Eureka is really excited about the theatrical release of Lucky. This stumbled into our laps, which was a bit of luck, and is hopefully set to be our biggest theatrical release of all time. It has received rave reviews and with our biggest ever marketing campaign, is set to open in over 40 cinemas across the country and viewers will not be disappointed" The film is due on physical formats in November and the company's Steve Hills said: "Its been a long time coming, but Lucky finally open in the UK this weekend, following its release worldwide in over a hundred countries. It's a heart-warming film told with dignity and grace and a wonderful final masterclass in character acting from the late great Harry Dean Stanton, who passed away exactly a year ago, this Saturday. Anyone that loved Wim Wenders' Paris, Texas, David Lynch's The Straight Story or Alexander Payne's Nebraska will absolutely love Lucky. It's an authentic film that touches the heart, and consequently we've had so much support and enthusiasm from cinema programmers and press, alike. They have really wanted to get behind this film and support it as much as possible, which has made it an absolute pleasure to work on this campaign from the very start. We are very much looking forward to finally being able to show this very special film to cinema going audiences in the UK and Ireland."
"It's more of a comment than a question, really…" As anyone who's been to a film Q&A will tell you, the sessions most normally held after screenings can resemble pulling teeth, with punters sitting there wishing the whole thing would end (as anyone who saw the excellent Spike Lee answering beautifully before a lengthy question ruined the evening at a Blackkklansman event recently). So it's always interesting to see one going well, that's just what happened with CultFilms and its event held to mark the imminent launch of Il Postino on October 15. The imprint enlisted the help of director Michael Radford for a special screening at the Regent Street Cinema to launch the Blu-ray and DVD campaign and in the end, the cinema had to intervene as the entertaining Q&A went on so long. As CultFilms' Garwin Spencer Davison said: "The screening went well! He's such a great guy. The evening overran, we were asked by the cinema to stop the Q&A. These usually dry up into an awkward 'any more questions..?' but not here. And the director was gently mobbed at the end for signatures and selfies. As for the film it still works! It hasn't aged at all, as several members of the audience commented and by the end, there were a lot of lumps in throats and many a red, teary eye too. It was an emotional evening all round."
We've already featured some of the highlights of Arrow Video FrightFest and their plans for home entertainment, but here's an update on one of the unqualified successes of the genre festival. One Cut Of The Dead won unanimous plaudits from attendees at the event, with Heyuguys.com noting: "One Cut of the Dead is up there with Train to Busan and Dead Snow as one of the best foreign-language zombie movies of the last twenty years." This ultra-low budget zombie film has already been a huge success in its native Japan, after Third Window Films spotted its potential and secured worldwide distribution. It is set to tour the UK, playing at events, festivals and more throughout the autumn ahead of a home entertainment release early in 2019. Commenting on the film, Third Window's Adam Torei said: "One Cut of the Dead has taken both Japan and the world by storm. In all my time dealing with Japanese cinema, I've never seen anything like its impact to be honest. For a $30,000 budget film to reach an expected Japanese box-office gross of $30million with $0 spent on advertising is pretty insane, and a real testament to the film's magic. I personally have been working on the film for over a year and well before it became what it has today, so it's quite a personal project and I can't wait for UK audiences to be able to see it."
Meanwhile, the Terracotta imprint and its associated labels, Terror Cotta and more recent addition to its roster Sharp Teeth, is often closely associated with Third Window, the two having worked side by side together in recent years. So we thought we'd get an update from the boutique operation as to what's going on in its world. Like many independents of its ilk, it has to be nimble to survive and among its recent successes are the Sharp Teeth Films imprint and it's also now looking after international sales too. As the company's Joey Leung said: "It's our third year and we have released seven 'films with bite' and also launched a sales agent arm under the Sharp Teeth banner, which is doing well. It came about from meeting fellow buyers through our distribution activities – we know what they are looking for, so it made sense for us to step in that direction."
---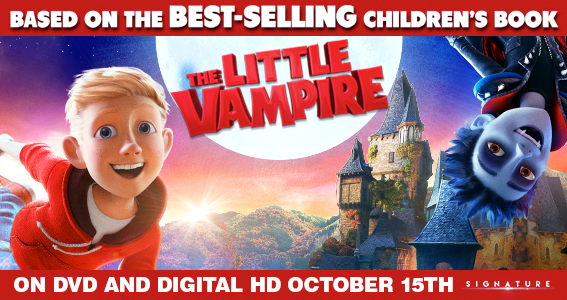 ---
Next weeks biggie – and one that is already doing well in its digital exclusive window – is Deadpool 2. And alongside all the usual high profile marketing (Sky Store has been pushing the film all week through its channels, there was a huge presence at London's Waterloo Station too), Fox has hit on the kind of wheeze that is delivering money can't buy PR coverage and is set to continue through until next week and possibly beyond. It is reviving the long dead Blockbuster franchise over in east London, offering free download cards (in a VHS case, natch) to any consumers who can come in with their old Blockbuster membership card, as well as other freebies for consumers (cardholders need not queue). It has 1,989 of the goodies to give away, with the store open on the physical release day, Monday September 17, and the next day. It has already earned plenty of column inches, neatly capitalising on the public's ongoing fascination with VHS and video rental. Commenting on the initiative, TCFHE's Liz Silverstone said: "We are super-duper excited to be bringing Blockbuster back next week for the release of Deadpool 2! The reaction from fans already has been fantastic – we're asking everyone to search their kitchen draws, down the backs of their sofa and the too-tight trousers pockets not worn for 10 years to find their original membership cards and come on down to redeem their limited edition VHS box on Monday!"
Monday releases and an interesting new take on the mousetrap movie as Gabrielle Union from Bring It On et al is a mum aiming to rescue her two children who have been taken hostage. The only other problem she faces in Breaking In, due from Universal on Monday, is that her kids are locked up in a house built with fortress-style impenetrable security. The smart thriller is released on DVD and Bu-ray, with previously unseen material including an alternate opening. Universal's campaign is concentrating on on AV, playing up director James McTeigue's thriller and action elements, highlighting Union's fight to rescue her offspring. Commenting on the release, Universal product manager Emily Evans said: "It's been great to work on this film. I've particularly enjoyed seeing Gabrielle Union play such a different role."
The ever-watchable Dogwoof label, the documentary specialist, has another belter due on Monday September 17 in the shape of the latest from Mark Cousins, film-maker and film expert. It's a keenly timed release looking at Hollywood titan Orson Welles, who, with a long-lost film lovingly restored by Netflix on the horizon (following its Venice premiere) , has a profile as high as it's been in the 30-plus years since his death, in the shape of The Eyes of Orson Welles, looking at the famed director's archive of paintings and doodles. Dogwoof's Daniel Green said: "This is our third project with Mark - our fourth if you also include his upcoming 16-hour epic Women Make Film: A New Road Move Through Cinema - and it has already become our most successful collaboration to date both critically and commercially. On top of the film, the DVD is packaged with several fascinating extras including a director Q&A from a sold-out BFI Southbank, accompanied by key promotional spots in cinephile-friendly outlets."
---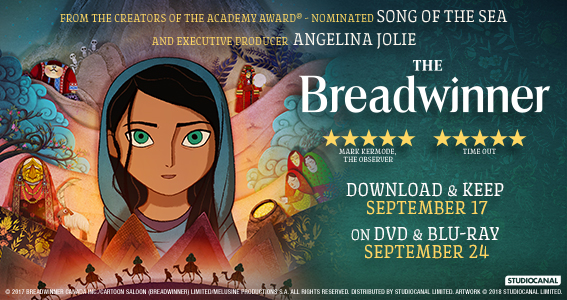 ---
Meanwhile, Curzon Artificial Eye has a film that has been earning plaudits since its theatrical release earlier this summer, Apostasy. It's a British made film featuring a host of familiar television faces as a family riven apart by its single mother's unswerving belief in the Jehovah's Witness faith. Commenting on the release, the company's Paul Diment said: "Written and directed by Daniel Kokotajlo, a former Jehovah's Witness, Apostasy is a remarkable and authentic debut film, providing a rare insight to the religion and the effects it has on one particular family. The home ent release follows a hugely successful theatrical run. Both formats include over two hours of special features including a recently recorded audio commentary from director Daniel Kokotajlo and actress Sacha Parkinson, deleted and alternate scenes and cast interviews. The release will be supported with a national press campaign and social activity."
Also on Monday, comes On Chesil Beach, which stars Saoirsae Ronan, whose selling point is one of its strongest selling point and, similarly, provides the main focus for Lionsgate's campaign. Commenting on the release, the company's senior product manager Susie Bould said: "Adapted by Ian McEwan from his best selling book, On Chesil Beach starring Saoirse Ronan and Billy Howle is out on DVD, Blu-ray and digital on Monday September 17. This engrossing and powerful film showcased brilliant performances from the talent, and needed a classy campaign to match. We focused our efforts on creating an engaging TV campaign - ensuring Saoirse Ronan was front and centre of the campaign, as well as high end packaging to capture the attention of consumers."
Quick-thinking and eagle-eyed cinema staff saw their vigilance and help in stamping out film piracy rewarded this week. Some 14 staff from around the UK and Ireland, employed at the likes of Cineworld, Odeon, Showcase and Vue cinemas had spotted cinema-goers attempting to illegally record films in their respective cinemas. Their efforts helped prevent films as diverse as Avengers: Infinity War, Rampage, The First Purge, Sanju, Baaghi 2 and The Meg. They covered 12 incidents in all, helping stop illegal camcordering, which is the source of nine out of 10 pirated copies of films. The event was hosted by the Film Content Protection Agency, which works under the auspices of the Film Distributors' Association, and attended by Ros Lynch, Copyright & IP Enforcement Director of the Intellectual Property Office. Lord Puttnam of Queensgate CBE, FDA President, said: "The UK is one of the largest film markets in the world, with many films opening here first or simultaneously with other territories. Vigilance in screenings is extremely important – in no small measure, the industry's current and future wellbeing relies upon it. So, on behalf of UK film distributors, I'm delighted to congratulate and thank the recipients for their continued commitment, which has helped to safeguard so many films on their theatrical release."
Simon Brown, Director of FCPA, said: "There have been some significant and successful interventions in recent months, and today's event properly acknowledges the vigilance and action of cinema staff across the UK. We will also take the opportunity to highlight the very attractive line-up of forthcoming releases and ask for continued high levels of vigilance to help deter copyright theft and infringement."
More anti-piracy news and authorities this week swooped on a number of addresses in Hampshire, the south east of England, Scotland and Ireland, as part of a crackdown on illegal TV and film streaming operations. The raids were part of a year-long investigation into illegal streaming of pay TV operations and saw six people arrested. It was a joint operation, with Hampshire police and trading standards arresting two in Bursledon, with four arrested in Crumlin and Ashbourne in Ireland and further addresses in Scotland. Computers were seized and b and accounts frozen as part of the operation, which involved Garda in Ireland, police in Scotland, trading standards and the UK IPO, bodies such as Audiovisual Anti-Piracy Alliance (AAPA), Federation Against Copyright Theft (FACT), with the efforts being coordinated by Europol. Sheila Cassells, Executive Director of AAPA and member of Europol's IPC3 Stakeholder Advisory Group, commented that: "This case demonstrates clearly why it is crucial for the private sector and law enforcement to work together on these complex cases. The AAPA members involved value greatly the commitment of law enforcement to fighting audiovisual piracy and the coordination role undertaken by Europol." Investigations are continuing.
---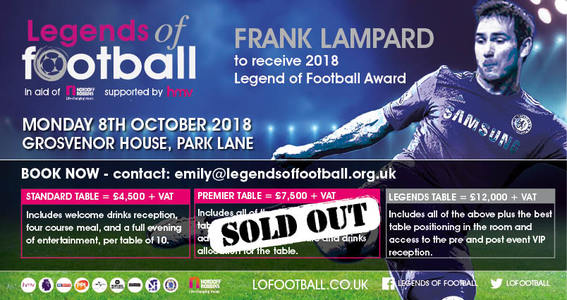 ---
QUOTE OF THE WEEK
"This is a significant achievement for the Police Intellectual Property Crime Unit (PIPCU) which has gone from strength to strength since its inception in 2013. The dedication of the officers in this unit is a credit to the force and it is an honour to have that recognised as the first recipient of this award within the international law enforcement community."
Head of the City of London Police's Economic Crime Directorate, Detective Chief Superintendent Pete O'Doherty
"I'm delighted to hear that PIPCU has won the Excellence in Enforcement award. To be the first international law enforcement body to win this award is a huge achievement. I'd like to congratulate and thank PIPCU's officers for helping to protect UK industries and the public from counterfeit goods.
Dr Ros Lynch, Director of Copyright and Enforcement at the Intellectual Property Office. Both were talking after PIPCU picked up the the annual Intellectual Property Champions Award for Excellence in Enforcement, the first time it's gone out of the US…
Every week, seemingly, we have a story on The Rock, aka Dwayne Johnson, and what new film he's set to make this week. Well, now it's the turn for his old man: for The Rock Senior, better known as Rocky Johnson, is the subject of his own biopic. As any wrestling fan will know, Johnson was a groundbreaking grappler, paving the way for non-white wrestlers to make it in the world of the World Wrestling Federation, as it was known then, before legal action by the wildlife people made the organisation change it to WWE… Johnson junior is not necessarily involved in this project, however, given his busy schedule it's not hard to see why…
Henry Cavill has been the name on everyone's lips, with a will-he-won't-he scenario developing involving his tole as Superman. He's played the superhero from Krypton three times, but, according to the Hollywood Reporter, is now said to be exiting the project. There's no official word yet; all anyone got from the star himself was a cryptic (not Krypton) video on Instagram, with him picking up and setting down a Man of Steel action figure. Needless to say, this didn't stop the acres of speculation as to what Warner should do with DC movies next, who needs to play Superman and more, ad infinitum…
Meanwhile, in keeping with the way film reporting goes now, Jon Hamm was asked if he'd like to play Batman this week. He said it depended on the story, but he had always loved comic books and was equally enamoured of superhero films and who knows? This, it appears, is enough for acres of coverage about Jon Hamm being up for the role as the Dark Knight…
Not only did we write the booklet for Second Sight's DOA, alongside Phelim O'Neill, but we also penned a feature for The Ransom Note and secured an exclusive clip. See it here
Livin' large, spittin' bars…
That all important LFF trailer…
And this is due from Signature at LFF…
Another of Signature's own productions
One more: The Flemish Rise of the Footsoldier" – sex, drugs and guns… and Flemish rap
Here's the new Coens, via Netflix…
You're on The Raygun newsletter mailing list, which has been running for eight years, because you requested it, have been recommended to us or sent us emails. You can unsubscribe at any time, if you're daft, using the link elsewhere or by emailing as below. But of course, you don't want to do that, do you? We don't share your information with anyone else, we don't like cookies and we're the good guys. We care because you do…
To subscribe to The Raygun newsletter, please email
info@theraygun.co.uk
with subscribe in the subject matter
To unsubscribe, email

info@theraygun.co.uk

with unsubscribe in the subject
For editorial or advertising queries, contact

tim@theraygun.co.uk