Ride To The Sound of the Guns
Tulsa City Council Election November 8th
Tulsa politics is getting interesting this year. Two seats for the City Council were decided in the primary with District 1 being retained by the 5 term incumbent Jack Trail and the other incumbent losing.
Three other incumbents lost in the primary election.
District 3 incumbent Roscoe Turner lost to a previous City Council member David Patrick. Patrick faces Tea Party member Dave Bell in the General election.
In District 4 incumbent Maria Barnes lost to Ken Brune who takes on Republican Blake Ewing in the General election.
In District 6 incumbent Jim Mautino lost to Bryant Steele who takes on Democrat Robert Gwin in the General election.
In District 9 incumbent GT Bynum survived a challenge by three other Republicans.
That puts four of the six incumbents running for re election out on the street, which is a good indication of what might happen on Tuesday.
The race that interests the Tea Party is District 3 where previous City Council member David Patrick faces Tea Party candidate Dave Bell. Patrick gained much notoriety for accepting the use of a private Lear Jet for a ride back from Colorado, furnished by none other than Mayor Taylor. Taylor is a former board member of BOK, recently settled a 7.1 million dollar law suit with BOK for the city without the approval of the Council or the public being involved. In return, Patrick has voted along with Mayor Taylor's agenda against the best interests of his constituents in District 3.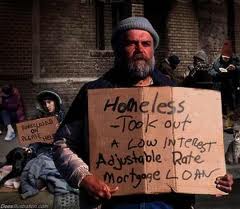 We need this guy writing copy for our newsletter
One of the worst offenses was the infamous 10 N Yale homeless shelter built after the Kaiser Foundation purchased land and millions dollars of state funds were obtained. Imagine building a shelter designed to attract even more vagrants into an area? Patrick voted for the City Hall project that cost 76 million, which is coming due as a balloon note, a debt that Tulsa doesn't have the ability to pay. Just last year they were firing police officers to balance the budget, who in their right mind would erect a Taj Mahal set of offices without the resources to pay for it?
The homeless shelter built in District 3 is bringing up all sorts of questions.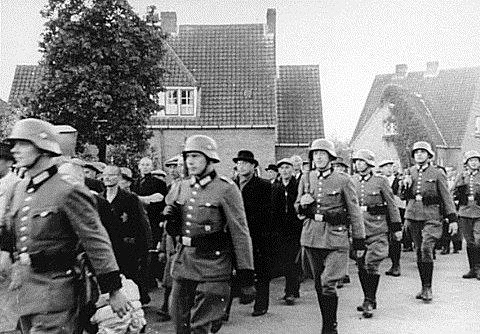 How are they going to round up the mentally ill and homeless that currently inhabit down town? What law states that the homeless must move to the new shelter? What will prevent them from moving back to down town? I used to hire day labors from a local homeless shelter back in Arkansas when I had a furniture factory in the early 80's, back in the day when state regulations were low enough that hiring temp workers wasn't more trouble than it was worth. Most would go down to participate in the day labor program but few would stay at the shelters due to disease and crime. Let's be real, the homeless won't go to the new shelter nor will the mentally ill. But if they did, what right did Patrick have to allow this new facility right smack in the middle of his constituent's own neighborhoods? Homeless shelters drive down property values and increase crimes everywhere they are located. Local businesses have to move away so that their customers feel safe walking in from the parking lot.
If the purpose was truly concern for the homeless, they would have built the facility near downtown where the homeless and mentally ill already congregate. The real purpose was to try to export the rift raff away from down town and into other neighborhoods to increase property values downtown.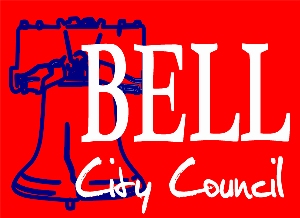 District 3 candidate Dave Bell is sorely needed at the City Council. Bell has a strong personality, is a former State Trooper and is a hard conservative that will stand up for good government and against corruption and favoritism. If you live in the Tulsa area please contact Dave at
ohp1145@cox.net
and offer your services for Election Day. Elections are won by activists getting people to the polls on Election Day, calling them, reminding them, even picking them up in their car and driving them to the polls.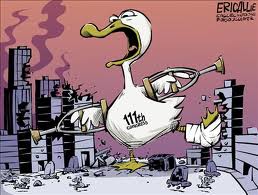 Lame Duck Kris Steele Gets His Revenge
Kris Steele is the poster boy for what happens to politicians when they overreach after allowing illusions of power to go to their heads. Those that really run the show usually pick a figurehead to sit in the position of power while they pull the strings of the puppet, escaping the heat and scrutiny that goes along with sitting at the front. A proper puppet is someone that has shown the willingness to subvert their own goals and needs for the appearance of power, usually trying to meet their own inadequacies or to compensate for perceived weaknesses.
Kris Steele looked like the perfect choice for the Speaker Designate slot in 2009 but he has not lived up to the needs of the office, even those required for a puppet. He did what most weak men will do when power falls into his hands, he strikes at his previous tormentors and an enemy forgetting that to do so requires the ability to escape the return retribution. Rather than using the Speaker position to advance good government, it appears that Steele used his position to repay campaign debts to the State Chamber of Commerce, lost his grip on power and is now scrambling to upright the ox cart.
Desperate men do desperate things so it was no surprise that Steele retaliated after his handpicked candidate lost the Speaker Designate race last month. Steele turned on his former allies Trebilcock and Jackson, disrespecting both of them in his choice for new committee Chairmen.

After removing House Committee on Energy and Utility Regulation Chairman John Trebilcock for his support of TW Shannon in the Speaker Designate race, Steele gave the chairman position to Rep Ron Peters, passing over Vice Chair Mike Jackson. One wonders what Jackson has done to fall out of favor with Steele or what he was thought to have done to be snubbed like this. Is Peters up to the job off Chairman? Well, time will tell but Peter's nickname at the capitol is "marble mouth" allegedly due to his slurred speech after his customary "lunch".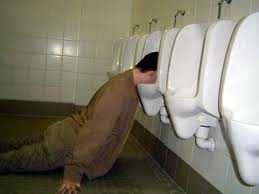 (professional stunt politician used in this photo)
(children, do not try this at home)
Peters was a former Director of Public and Government Affairs for an oil and gas corporation and is the current president of Relations Inc, a lobbying firm. Relations Inc, what a choice of names, as in "I did not have relations with that woman, Monica Lewinski."
Peters has strong ties to Chesapeake and supports the stripping of water rights from rural landowners. We expect him to help knock off the three GRDA board members that didn't vote for Dan Sullivan. Peters also has strong times to Mary Fallin , is a very pro Tulsa, pro State Chamber of Commerce, and pro lobbyist type of guy. He helped in the La Fortune mayoral run, supports the 2025 Vision in Tulsa, and has over $197,000.00 left over in his 2010 campaign committee compared to the pittance that most candidates have left over, some even have debt still outstanding after being elected.
Ron, just how did you attract that kind of cash?
The guy is a lobbyist… How in the heck did he get elected coming from a special interest background? No wonder our state is being robbed blind.
On a positive note if there is one, Peters was co chairman on a legislative task force studying the idea of allowing grocery stores to sell strong beer and wine. At least House leadership picked a post where Peter's reported reputation might indicate some manner of experience, procuring booze. Yeah, if the stories are true about Peters, he knows a lot about buying booze. And it is no surprise that the State Chamber of Commerce supports the major grocery store chains selling liquor so there is more to this than Peter's not having to drive to the local liquor store so often.
As you can imagine, Trebilcock isn't pleased with being thrown under the bus and had this to say on his facebook page:
"Clearly, if I had supported (Steele's) choice in the recent Speaker's race to replace him, I would remain as chairman. ... Extremely saddened that someone i once considered a friend has let his office diminish him as a person."

(For what it is worth, the gay site said
that Jason Nelson doesn't have a gay face)
Longtime RINO Jason Nelson was promoted into Peter's old position on the House Appropriations Subcommittee on Human Services. Unlike Mike Jackson, Nelson stepped up into the Chairman post after serving as the Vice Chair, the customary procedure in these things. Nelson worked on Governor Keating's staff for eight years, has connections to Tom Cole's old CHS consulting firm , (Cole Hardgraves, and Snodgrass), strong connections to Chesapeake, strong connections to Tulsa moneyed interests, and connections the legal industry that has grown up around the DHS cash cow over the last few decades. Nelson is said to be a political hack, a gigaloe willing to set aside his personal standards to support those that pay his price.
The most telling thing about Jason Nelson was his 2008 campaign donations. Nelson raised over $142,000 in donations, an massive amount for a first race. His major donors were Herman Meinders, John Tatom, the Chichasaw Nation, Chesapeake Energy, Grow Oklahoma PAC, and the Oklahoma City Business Council PAC.
Two things about this massive amount of money, first it shows that Nelson knows how to sell his vote for good money. Second, despite the overwhelming financial support Nelson won by only 186 votes.
Nelson raised another $130,000 in the 2010 campaign, two thirds of which was money from special interest PACs. Compare that to Rep Jason Murphy's collecting a mere $15,577.00 for the 2010 race of which only 10% came from PACs. Or Leslie Osborne's $25,000 in campaign donations for 2010.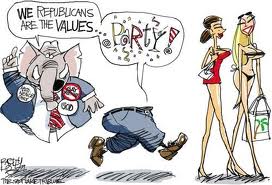 Sigh... we are gonna get hate mail on this one
Nelson has some surprises in his character. Check out the #6 comment on the gay site link below that Nelson joined and just so he could post a comment (or so they say...) when they chastised Nelson for one of his bills that would have updated a law that would jail preachers for performing illegal marriages in certain situations. Warning, this is a gay site that I found using a Google search on Jason Nelson, it does have some disturbing images that had me scrubbing my eyes out with soap afterward. Don't open it at work, don't open it if children are around!
Now is it just me or would most straight men die before they joined a gay website? Is his Capitol nick name going to become "the gay bunny that couldn't do math"?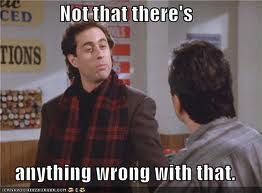 Once again we see an Oklahoma Republican that claims social conservative and family values bending over to appease the gay community, going so far as to signing up as a member at their website? This all goes back to the main source of Oklahoma's political problems, the State Chamber of Commerce agenda to beat the moral standards, family values, and Christian values out of Oklahoma in order to appear more "cosmopolitan" so as to attract West and East coast companies.

Dale DeWitt is the surprising recipient of Steele's largess. With $36,000.00 remaining in his 2010 campaign committee and his donations spit between special interest PACs and individuals, perhaps DeWitt is jumping on board the lobbyist gravy train. DeWitt does have a lot of rural ties and there is a small rural sub caucus that sided with Steele in the Speaker Designate race in the hope that they could slow the freight train that was headed toward the rural interests.
The old advice of when supping with the devil, to bring a long spoon comes to mind here.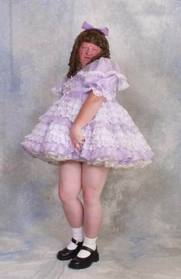 Then again the fact that Dewitt won the Floor Leader slot is not very surprising given that he was a founding member of the Transvestite Republicans, so named for their vote on HB 1397 even after the section of the bill that allowed transvestites to get new birth certificates after a sex change operation was exposed.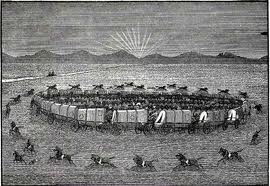 Speaker Steele is obviously circling the wagons, getting political favors repaid is his main priority in the coming legislative season so he has a cushy job when he leaves. Former Speaker Benge left in the same manner, landing at a cushy lobbyist job for the Chamber of Commerce. Their next move will be to try to force the Representatives to shift the power back, perhaps making outrageous promises to rural legislators. Unfortunately TW Shannon didn't ask for pledge cards as part of his election, so it isn't entirely impossible that Shannon could be overthrown before the next session's speaker election.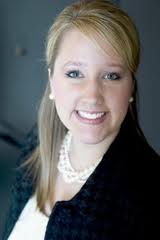 Elsie Hall Says, Do as I Say
Elsie Hall is a freshman legislator, the youngest one at only 21 years of age when she won her House District 100 seat. During the last session she voted in lockstep with House leadership supporting:
HB 2130 Obama Care/Fallin Care Health Insurance Exchanges,
HB 1953 which was the quick action closing fund set up to bribe big businesses to locate in Oklahoma (picking winners and losers in business is not a government task),
SB 154 which loosened the rules for the state Quality Jobs Act,
SB 731 on the same Quality Jobs Act,
SB 593 that eases the way for establishing Foreign Trade Zones,
HB 1990 that might be a precursor to bringing back the NAFTA Super Highway project,
SB 331 that made it harder to discover and collect tax money fraud,
HB 1692 that dealt with water rights and floodplain condemnations (a huge part of Agenda 21),
HB 1595 that increased the collection of mobile phone taxes for 911 services even in areas where there is no 911 system,
SB 160 that allows city streets to be shut down for street racing events and limits liability for any damages that might occur (a bone thrown to downtown special interests),
SB 216 that was intended to increase the collection of sales taxes,
and HR 1008 which lifted the moratorium on tax credits for aerospace companies.
Hall did support T W Shannon in the Speaker Designate race but when you compare her voting record to the taxations rules she posted on her blog, it isn't a pretty picture:
1. 10 Golden Rules of Effective Taxation
10 Golden Rules of Effective Taxation
(from "Rich States, Poor States" by Laffer, Moore, and Williams)

1 — When you tax something more you get less of it, and when you tax something less you get more of it.

2 — Individuals work and produce goods and services to earn money for present or future consumption.

3 — Taxes create a wedge between the cost of working and he rewards from working.

4 — An increase in tax rates will not lead to a dollar-for-dollar increase in tax revenues, and a reduction in tax rates that encourages production will lead to less than a dollar-for-dollar reduction in tax revenues.

5 — If tax rates become too high, they may lead to a reduction in tax receipts.

6 — The more mobile the factors being taxed, the larger the response to a change in tax rates. The less mobile the factor, the smaller the change in the tax base for a given change in tax rates.

7 — Raising tax rates on one source of revenue may reduce the tax revenue from other sources, while reducing the tax rate on one activity may raise the taxes raise from other activities.

8 — An economically efficient tax system has a sensible, broad two base and a low tax rate.

9 — Income transfer (welfare) payments also create a de facto tax on work and, thus, have a high impact on the vitality of a state's economy.

10 — If A and B are two locations, and taxes are raised in B and lowered in A, producers and manufacturers will have a greater incentive to move from B to A.

What do you think of these "10 Golden Rules of Effective Taxation"?
Hall was also in the news stating that she was concerned about state growth outsriping private sector growth, out of control public spending, calling for drastic cuts, and shrinking state government. Perhaps this is something she learned after the legislative session because it wasn't evident during the session based upon her voting record. The Sooner Tea Party will be keeping a close eye on her in the coming session and keeping her voters informed of her voting record.