Welcome to the eleventh RopeMarks newsletter.
We will briefly describe what we have been up to since our last newsletter and about interesting upcoming events where you can meet, greet and talk to us.
It is summer in the Netherlands, as usual this is a period where we wear rain boots most of the time and miss the periods with Sun if we blink our eyes. But still, live is more relaxed and there is ample time to kick back, have a drink and enjoy some piece and quite.
This doesn't mean we did sit back and relax, nope, we let the previous period be dominated by (fetish) festivals, shows, photoshoots, getting rid of our backlog and a short TV appearance and playing the "kinbaku advisor" for this program.
Artist Luxje has given us her interpretation on our original work "Rubber Kinbaku Kitten". Directly jump to Luxje's section to see more.
The 10% shop discount on our red asanawa (Japanese bondage rope) is still valid for the rest of the Summer, read more.
Let's dive into the details of the previous period: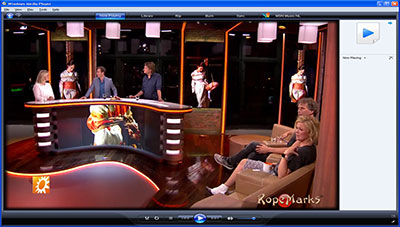 Golden rule s.m, otherwise known as Golden-San, is a Japanese fysiotherapist, who is actively working on more awareness for safer kinbaku. To this end, he released a bondage manual with the aid of Otonawa.
This resulted in a good article about the book on The Daily Beast.
The Daily Beast article was wrongly interpretated by the British media and then the Dutch media, basically, translated the English article into the Dutch language and added some unneccesary, incorrect, non factual and biased information. Here's the article by the "Algemeen Dagblad" and by "Geen Stijl".
The bad, and wrong, publication about the many victims-by-kinbaku got the attention of RTL 4, a Dutch television broadcasting network, that decided to make an item of it for their program "RTL Boulevard". At first the item was going to be about the "freakyness" of the Japanese, but although we were not allowed to talk on the program, our input turned that viewpoint around to a (slightly) better viewpoint (a win is a win).
At best, the whole victims-by-kinbaku story is exagerated by the Japanese media and very much misinterpreted by the Western ones."
Together with model Spring, photographer FL and a bag filled with rope and rubber we visited this delightfully lovely farmhouse. We did anything but lovely to poor Spring, but I do believe all was received as delightful... and then some! Here's a teaser: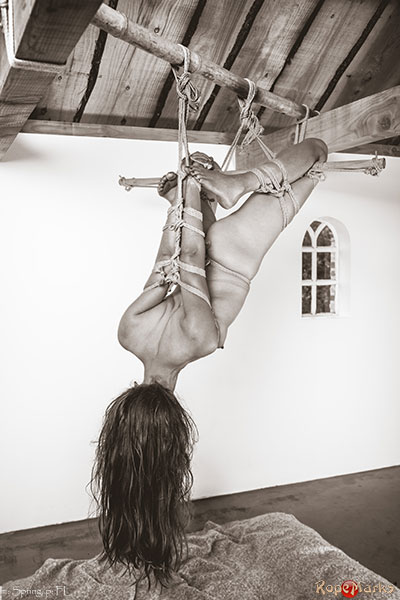 p: FL | m: Spring | r: RopeMarks
We have introduced a new and promising girl into the realm of RopeMarks, Arienh. Bound by RopeMarks, captured by photographer Cas van der Vlugt her world quickly narrowed to rope, RopeMarks style... she was a natural. Here's a teaser: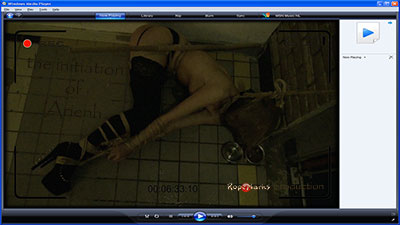 p: Cas van der Vlugt | m: Arienh | r: RopeMarks
RopeMarks' portfolio is extended with a willing blond and some kickass blacklight imagery.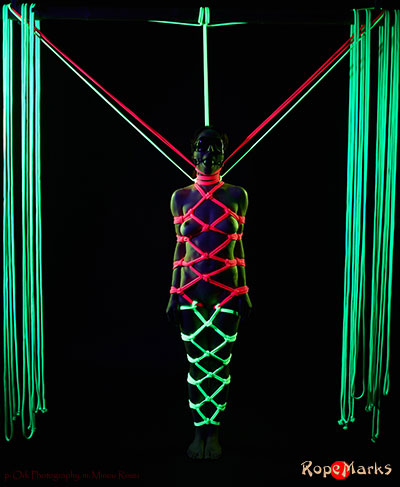 p: Ork Photography | m: Minou Rossi | r: RopeMarks


p: Ben Waswaal | m: Marloes | r: RopeMarks
Now live on Club RopeMarks, "Nipples" with Nereida DeadlySin
Because we can, we put a naked Nereida on the couch, because we like to look at pretty things in our house, because Nereida is simply gorgeous. After the couch we think about putting her on pedestal and enjoy the view of this fetish princess, then we decide to put nipple clamps on her tits, because we can!
We do not release her nipples from the clamps and tell her to come down from the couch and tie each of her legs to themselve, a futomomo for each legs. Then spread her legs and watch her naked vjj and her (slowly getting painful) nipples [...]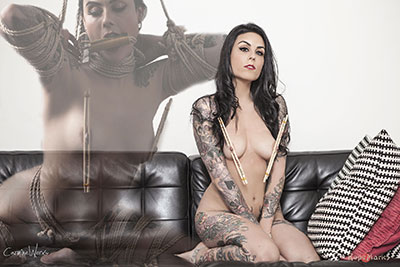 p: CarmineWorx | m: Nereida DeadlySin | r: RopeMarks
Go to this update on Club RopeMarks
Now live on Club RubberRestrained, "Rubber Maid - a rubber cheesecake gallery" with Nicky Alicia
Please welcome the Rubber Restrained maid, our own sexy blond, Nicky Alicia.
Dressed in rubber and naked underneath her very short skirt she will suck, wipe, clean and still have time to see to our private.... needs. [...]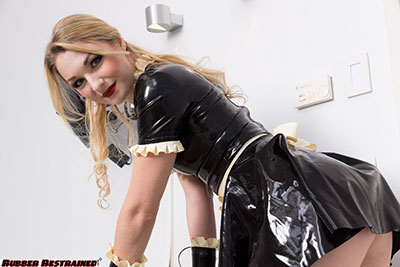 p: KinkyStyle | m: Nicky Alicia
Go to this update on Club RubberRestrained
Wasteland Summerfest: The first Wasteland outdoor festival, with a Post- Apocalyptic theme. We need more of this!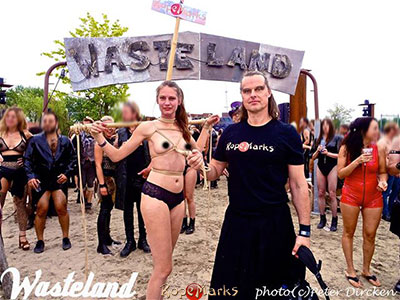 p: Peter Dircken | m: Spring | r: RopeMarks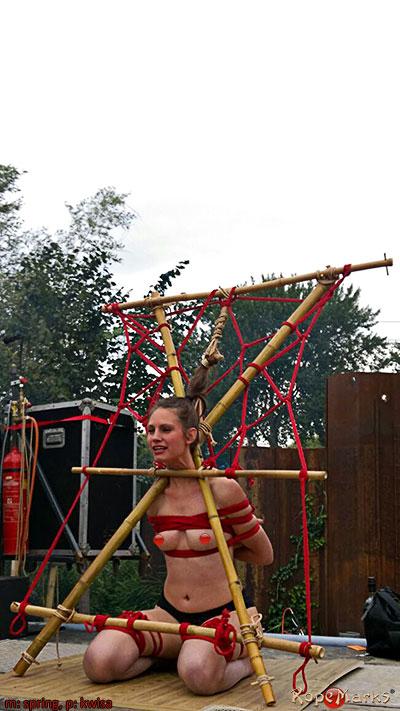 p: Kwisa | m: Spring | r: RopeMarks
Our upcoming shows at the time of writing include:
Sep 8, Second Life event, anniversary
Sep 18, Eurix XI
Nov 11, Dominatrix
Want to hear what people have to say about our shows?
Our upcoming workshops at the time of writing include:
Sep 18, Eurix XI
Nov 19, RopeMarks workshop in cooperation with fetish shop "On Top of Love" (Register)
If you are interested in the noble art of kinbaku, we are your man! Visit this link for all the information about our teaching
Want to hear what past participants have to say, hear it straight from the horse's mouth... Read some of our testimonials. They are a brief list of feedback from RopeMarks Ryū students and participants.
http://www.RopeMarksRyu.com/testimonials
To participate in one of our other upcoming workshops or masterclasses apply here
http://www.RopeMarksRyu.com/application
Still in doubt, here are some impressions from previous workshops and masterclasses
http://www.RopeMarksRyu.com/impressions
Shop RopeMarks: You know we run a web shop? Here: http://www.ShopRopeMarks.com/.
We are now offering the original asanawa as used by the Japanese rope-gods such as Naka Akira and Yukimura Haruki (RIP) in a beautiful deep red color.
This is the traditional Ogawa rope for Japanese bondage (shibari, kinbaku) directly from Japan.
Get it here: http://shopropemarks.com/product/asanawa-red-set-of-7.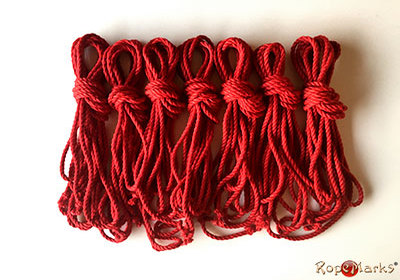 10% off on this set when you use the code NL10RED during checkout.
Red Bubble: We have official RopeMarks merchandise. For this We have choosen Red Bubble as our supplier. You can get our merchandise through our online shop (here: http://www.ShopRopeMarks.com/) or directly at our Red Bubble store (here RopeMarks Red Bubble store).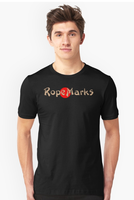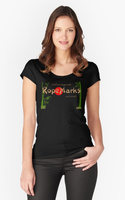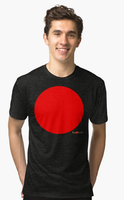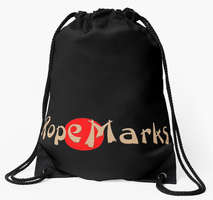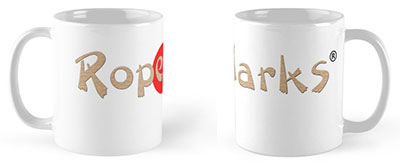 Shop RopeMarks | RopeMarks Red Bubble store
Luxje has created her interpretation from the RopeMarks original work "Rubber Kinbaku Kitten" this is now available on apparel and items.
More artwork done from RopeMarks' work can be seen here http://www.RopeMarks.com/artwork.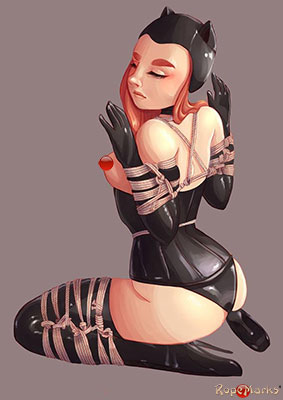 Shop RopeMarks | RopeMarks Red Bubble store
The best place to know where we are and what we are up to is our online schedule. We keep it as up to date as possible.
http://www.RopeMarks.com/schedule
If you run into us, come and say hi and chat, remember to bring a drink :). Please don't be rude and interupt when we are activly engaged in conversation.
| | | |
| --- | --- | --- |
| 2017, Jun | https://ymlp.com/zVDeZy | |
| 2017, May | http://www.blogropemarks.com/pivotx/?e=518 | |
| 2017, April | http://www.blogropemarks.com/pivotx/?e=515 | |
| 2017, March | http://www.blogropemarks.com/pivotx/?e=513 | |
| 2017, February | http://www.blogropemarks.com/pivotx/?e=510 | |
| 2017, January | http://www.blogropemarks.com/pivotx/?e=507 | |
| 2016, December | http://www.blogropemarks.com/pivotx/?e=505 | |
| 2016, November | http://www.blogropemarks.com/pivotx/?e=499 | |
| 2016, October | http://www.blogropemarks.com/pivotx/?e=497 | |
| 2016, September | http://www.blogropemarks.com/pivotx/?e=494 | Our first newsletter |
Thank you for reading all the way to the end.
Until next time,
Bob / RopeMarks