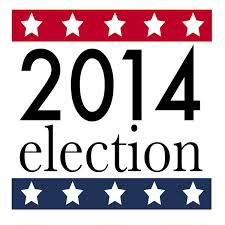 Election Recommendations for June 24th
We gotten quite a few emails asking about recommendations for the primary races so we thought we put together a quick guide to the best choice or at least the lesser of evils for next Tuesday.
U.S. Senator
Inhofe isn't anywhere as conservative as we would like but I can't see any of the challengers being any better. When I see some unknown jump up unprepared to run for office I am not impressed with their intellect. You have to have a base in order to win and if the person can't raise money or inspire volunteers then they aren't a serious candidate in my opinion. Good positions on the issues is meaningless if the candidate hasn't spent several years preparing for a statewide race.
Colburn's seat
Former Senator Randy Brogdon is the hands down pick. Yes Randy stepped on his…necktie… a few years back when he took the state job instead of re entering private business and he alienated a lot, a really, really lot, of his former supporters. But the man has his conservative values lined up and is very electable in the general election against anyone that the Democrats can send against him. Lankford has been a huge disappointment and TW Shannon just isn't conservative enough and both men are Tom Cole puppets. Cole wins either way if Brogdon is knocked out of the race.
U.S. Representative
District 2, anyone but MarkWayne Mullins who has not done well the last two years.
District 3 Robert Hubbard is our pick. Hubbard is a bit moderate but not as bad as incumbent Frank Lucas.
District 4 No recommendation. We have RINO Tom Cole as the incumbent and the only Republican that stepped up is Crazy Anna Flatt. Crazy Anna is a "pure" libertarian and one of the crazy Ron Paul tribe. The woman is paranoid and not someone I'd like to see elected to anything above a local dog catcher post.
District 5 Hands down on this one, pick Mike Turner. Steve Russell is a nice enough guy and a moderate Republican but Turner is a great mix of Republican values and a libertarian outlook on civil rights, taxation, illegal immigration,, and is an up and coming candidate. We helped Turner defeat the hated Representative Guy Lieberman by plastering the district with newspapers in 2012. Turner has an excellent RINO Index score, losing only one issue because he voted for the budget bill and like it or not there wasn't the numbers to have done anything else other than shut down state government.
Governor
Dax Ewbank is a libertarian/Republican, a former preacher, and does a good job explaining why he wants the office. Dax isn't one of the crazy Ron Paul tribe members but he might have an issue or two that moderate Republicans won't like. That said, I'll say the same thing that I said about Ron Paul himself when he ran for office; the few things that I didn't like about his platform wasn't really a concern as he would be powerless to effect those changes without broad public support.
Fallin has been an okay governor as long as we kicked her butt on a regular basis, far away from a conservative but she has a thin skin or better put, had a thin skin, and that might harden up quickly once she gets reelected to a final term.
The general election will pit the winner of the GOP Primary against Democrat Joe Dorman who is a pretty decent conservative. Dorman versus any Republican though is going to become a Republican victory because the Democrats just don't have the muscle to pull off a statewide win now that most of their best politicians have joined the GOP as RINOs.
School Superintendent
Anyone but Barresi. Hofmiester is a teacher union candidate
Insurance Commissioner, Bill Vines is the choice. Doak has done some really, really, stupid tricks including putting a lot of former politicians on the payroll and setting up an armed force that was a terrible idea.
Corporation Commissioner, hands down Todd Hiett. Not the most conservative but he hates overregulation including federal overregulation. Cliff Branan of course is the only other option and that wuss needs sent back to Nichols Hills.
We will have the state representatives and state senator recommendations next week.

What Part of Unconstitutional do they not Understand?
Steve Kunzweiler is a fairly conservative Republican running for Tulsa County D.A. and his two opponents are former legislators that are barred from running for that office for a few years after passing a pay raise for the office in the last session. Oklahoma Constitution says they are not allowed to run for that office so why the hell are they running?
Steve's website has more information on his credintials.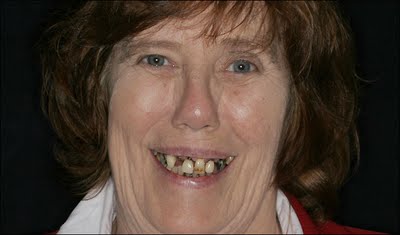 SUPERINTENDENT OF PUBLIC EDUCATION
FOR THE STATE OF OKLAHOMA
DESERVES MORE THAN A DENTIST AT THE HELM
We now turn our sights to the Campaign for State Superintendent of Public Education. With the recent passage of HB 3399 which killed Common Core State Standards in Oklahoma, we felt it was an appropriate time to review the Republican Candidates. As one of Governor Jeb Bush's Chiefs for Change, you can see that here
, she was instrumental in pushing through the Common Core Curriculum in Oklahoma. So after a long fight, you, the grass roots movement of Oklahoma can stand tall knowing you beat the National Governors Association, Jeb Bush and his Chief's for Change and the Bill Gates Foundation for the most complete defeat of Common Core State Standards to date.
One of the first items we ran across that we found interesting was this
. We are still trying to find the source of this blog, but can't help but feel it comes from someone within the Department of Education. There's information contained in here like that Janet Barresi was aware the Governor was going to sign HB 3399 a full week before she did, yet lied to crowd at the debate with her Republican challenger as indicated in a tweet listed in the blog. We just wonder how the voters who took the time to attend this meeting are going to feel about the Superintendent after they read this.
We weren't the first to notice what was being done with the Common Core State Standards. The support of the organizations listed above, the current Superintendent and Governor were willing to follow the dictates of this
. What kind of thinking is that we ask? It's socialist thinking. That's right folks. We were being sold down the socialist tube just for the appeasement of a corrupt bunch of politicians and an un-Constitutional agency in Distraught City.
The next article of interest we found was this
. This report shows that during her first campaign she loaned her campaign $731,345 but only repaid it $60,000. So far during this current campaign she has loaned her campaign $350,000. She wasn't trying to finance a campaign. She was buying an office. Now after all her support for Common Core, she even has enough nerve to claim to be a Conservative.
Then there was this article
. Could this simply be an attempt to add her maiden name to the ballot, or is this an attempt to deceive the voters into thinking she's someone else. Let's face it Dr. Barresi, a Dentist is still a Dentist and shouldn't be running a state education program.
We found this to be very interesting
. This is the only article we've found that actually did a truth test on the competitor's ads.
We also found this article to be interesting
. These are the results of a mid-May poll that shows that over half of the Republicans surveyed had not yet made a determination as to which way they were going to vote.
Perhaps nothing shocked the staff of this newsletter more than this article that we found here
. We find it appalling that after four years as Superintendent that Janet Barresi has failed to address this issue. We also find it shocking that this issue has not been addressed at any of the debates between the candidates in this race. Maybe if her nose hadn't been stuck up Arne Duncan, the Secretary of Education, butt over Common Core she could have addressed the issue. We would ask that the Leaders of these Black Churches contact this newsletter if we can help in any way.
We found this article
that shows that she does have some compassion in her. We're not sure whether it was from the pressure of the internet, or just brought to the attention by her staff, but she apparently did receive some uncalled for criticism over the incident.
The very next article tells you about the division in the state over her tenure as Superintendent. You can see it here
. There were only 11,401 signatures on the petition; however signatures were gathered in 63 of 77 counties in the state. This one was clearly initiated outside the Department of Education.
The next article of interest came from the Oklahoma State University Newspaper. It dealt specifically with the school grading system. You can read it here
. This is a well written article that brings up several points, but misses a couple of points also. One of the points that it misses we covered earlier in this article with the Black Church Leaders. This system is inheritantly unfair to those schools. The A-F grading system needs a re-thinking.
Of all the political ads we've seen, Superintendent Barresi has perhaps used the lowest. It was bad enough that she hawked the Common Core State Standards, that left no room for Special Needs Students, but then she pulls this
. On top of that she has the nerve to call her most ardent opponent, who happens to be the mother of a Special Needs Child, an anti-Special Needs Scholarship proponent. That's truly classless.
When you put together a campaign, you try to get input from the best available minds on the subject. In this particular instance we're talking about educating our children. It seems that Superintendent Barresi wants to give her opponent a hard time because she has asked a couple of former Democratic State Legislators who were pretty big in education for advice. We had to borrow a few words from a friend who simply said "
So, this yet another example of the pot calling the kettle black. Janet can hire a Democrat as her Chief of Staff, but spray napalm at challenger Hofmeister for being
open enough to include Democrats (HORRORS!) on her steering committee.
"

I couldn't have said it any better.
In closing all we can say is Superintendent Barresi does not appear to be the person to lead our children through the rigors of education. They deserve better than a Dentist. What in the hell were we thinking anyway. It's time for a change. Let her go back to work for Governor Bush full time.