ILLEGAL LINKS UP DURING LOCKDOWN
HAMILTON HEADS TO DISNEY+
1917'S "INCREDIBLE JOURNEY"
PADDINGTON WARMS THE HEARTS…
…AS STUDIOCANAL GOES GREEN
88 FILMS UNCOVERS MYSTERY…
VDC SENDS MESSAGE TO TRADE
UNIVERSAL'S TRANSATLANTIC WATCH ALONGS
SHUDDER SIGNS FOR A PACKAGE
AT THE MOVIES
TRAILERS OF THE WEEK
---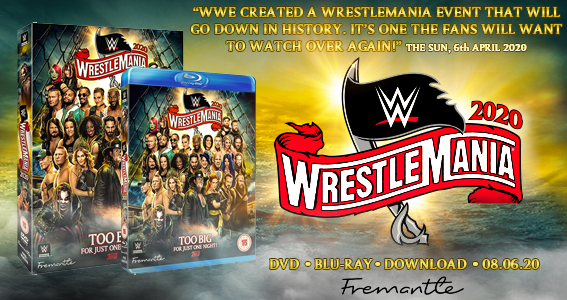 ---
If you can't read this newsletter or see the ads, please click here.
Anti-piracy experts at the Federation Against Copyright Theft, aka FACT, have confirmed some of the industry's worst fears over increased illegal downloading and streaming during the Coronavirus crisis. For the organisation has revealed some of its research carried out during the lockdown, which shows a threefold increase in the number of links to illegal streams appearing online since the lockdown started. FACT has also assessed two individual unnamed titles over a six week period from when the crisis kicked in, and has discovered that the number of infringing links doubled between February and April. FACT chief Kieron Sharp said: "It's no surprise that there's been an increase in demand for content during the lockdown period, resulting in the inevitable increase in piracy, shown by the near trebling we've seen in streaming links. However, it's essential to remember that the only legal way of watching films is through the official providers. If you're accessing content in any way that does not remunerate the content provider, this is not a grey area: it is illegal. This includes links to illegal streaming sites. Every pirated link that we detect denies the rights holder of revenue they are entitled to and also threatens investment in future content. Piracy is any rights holders' biggest competitor and with online audio-visual consumption the new normal, it's never been more important to protect content. We're continuing to work with studios to take down illegal streaming links and would encourage people to report any illegal sources they come across to Crimestoppers, anonymously by calling 0800 555 111 or filling out their online form."
As far as legitimate downloading and digital viewing goes, 1917 has got off to a flying start, ending up in the top slot according to the Official Film Chart published this week. It bested Disney's Onward, a title that was released earlier than the traditional windowing model, which only made it to number two. Onward is arriving on physical formats on June 1. A Disney+ release date has yet to be announced.
More schedule shifting, as studios and independents alike continue to move titles around and shift the emphasis from, among other things, theatrical releases through to subscription video on demand services. Biggest announcement of the week came from Disney, which announced that Hamilton, the hugely successful musical, is coming to its Disney+ service on July 3. The film, a live recording of the Broadway show, was scheduled to appear at cinemas, but has now been moved to the service. Disney executive chairman Bob Iger said: "No other artistic work in the last decade has had the cultural impact of Hamilton—an inspiring and captivating tale told and performed in a powerfully creative way. In light of the extraordinary challenges facing our world, this story about leadership, tenacity, hope, love and the power of people to unite against the forces of adversity is both relevant and impactful. We are thrilled to bring this phenomenon to Disney+ on the eve of Independence Day, and we have the brilliant Lin-Manuel Miranda and the team behind Hamilton to thank for allowing us to do so more than a year before planned." Creator Lin-Manuel Miranda added: "I'm so proud of how beautifully Tommy Kail has brought Hamilton to the screen. He's given everyone who watches this film the best seat in the house. I'm so grateful to Disney and Disney+ for reimagining and moving up our release to July 4 weekend of this year, in light of the world turning upside down. I'm so grateful to all the fans who asked for this, and I'm so glad that we're able to make it happen. I'm so proud of this show. I can't wait for you to see it."
Another film that's found a new home is the Altitude-backed Dating Amber, an Irish title that has the timely appearance of Fionn O'Shea from lockdown TV hit Normal People. The film has been signed up by Amazon, and will debut on its service from June 4. Writer and director David Freyne commented, "Dating Amber is as personal a film as I will ever make. It's my love letter to my home and for all those kids who needed to escape to be themselves. And at its heart are two extraordinary young stars, Fionn O'Shea and Lola Petticrew. I'm so excited to share it on Amazon Prime Video, to bring some laughter in these uncertain times and for everyone to fall in love with Eddie and Amber."
---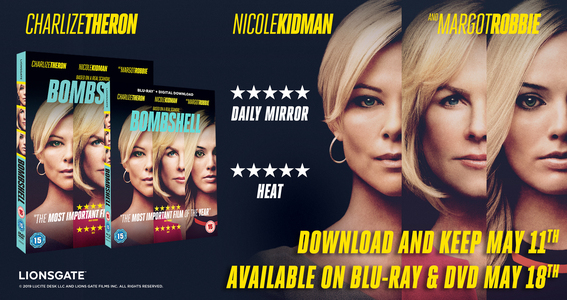 ---
More on that 1917 release, and, with it currently standing at number one in the Official Film Chart, things are looking good for Monday's physical release on assorted formats. Much of the campaign has been planned and coronavirus while the country has been self-isolating, which has presented its own challenges, as outlined by Universal's Stephanie Don. She said: "1917 has taken us on an incredible journey, from launching our pre-order campaign off the back of its numerous award wins through to adapting to the recent challenges and opportunities we've encountered across both media and retail. Throughout it all we've drawn on the calibre and strength of the film itself to champion 1917 as the must-own film event of the year with a campaign that highlights the monumental scale, immersive storytelling and unique filmmaking techniques that made it one of the most memorable films of recent years, and we're so excited to see it hitting shelves and doorsteps on Monday."
Another biggie arrives in stores on Monday after its one week-long exclusive digital window in the shape of Bombshell, the based-on-a-true-story behind-the-scenes drama about life at Fox News and the rampant sexual harassment at the populist channel in the US. Commenting on the release, Lionsgate's Abi Golding said: "With a one week EST window we've focused on a two week digital campaign to really drive awareness capturing audiences who are spending more time online. Based on true events, we've focused on the stunning cast and performances by Oscar nominees Charlize Theron and Margot Robbie as well as exceptional performances from Nicole Kidman and Jon Lithgow. Our media campaign includes fantastic AV calling out the storyline as well as cast and characters, driving that desire to want to know more about this story and the real life stories of these women, we have a digital focused campaign across social, Pinterest, Amazon and YouTube using stand out spots, and driving home our key art image. Following on from a successful theatrical publicity campaign, we are also running a press office heavy campaign once again receiving fantastic 5* reviews. Director Jay Roach has supported with interviews in Empire and Yahoo News UK, as well as a special piece to camera which we will be using across our social channels on release day, as well as featurette placements of special features and competitions. We also partnered with Boostball to collaborate on a on-pack design featuring our key artwork, as well as social support. Another key aspect of the promotions is a competition giving one lucky winner the opportunity to win a spa break at Bannatyne Spas, and a Stila Make- Up Hamper as well as copies of the movie- this has also been supported across key partner channels. Overall we are really looking forward to the release of this film, and can't wait to share this story with the UK audience across Home Entertainment."
More Monday releases and there's a brace from Studiocanal. Chief among them is the new TV series based on everyone's favourite family character, Paddington. And if anyone can lift the nation's mood during the pandemic, it's the legendary Peruvian bear, fresh off his cinematic adventures and now on to television. He's already doing his bit to entertain kids and parents during the lockdown, after the company sent out colouring and activity sheets to websites and more. Commenting on the release, The Adventures of Paddington Volume 1, the company's Kristin Ryan said: "Paddington is set to delight fans of all ages with the release of the first volume of his recent TV adventures on DVD on Monday. Paddington's positivity and kindness is just what we need right now!"
Also from Studiocanal is a welcome addition to its award-winning Vintage Classics imprint. As product manager Carys Gaskin noted: "We're adding an explosive comedy to the Vintage Classics range with The Green Man blasting on to Digital, DVD and Blu-ray on May 18 with a new restoration from the original camera negative. The release also features an exclusive interview with national treasure Stephen Fry as he discusses his love for the film and star Alastair Sim, with another one available on our release of Laughter in Paradise in June focusing on that film."
---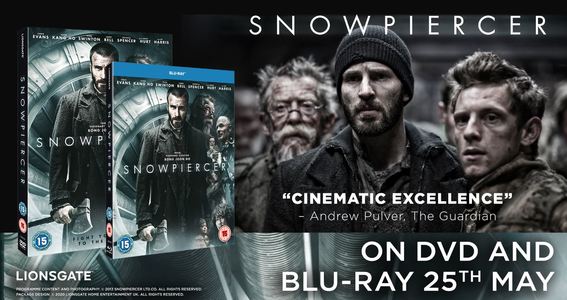 ---
Monday sees a big release from 88 Films as the genre specialist widens its scope. For with the release of Mystery Men, the boutique imprint has added a more mainstream film to join its burgeoning catalogue of horror, martial arts and more. The big studio film is a superhero movie with a difference – for all its costume-wearing good guys are, in fact, fairly useless. But from star Ben Stiller down there are plenty of big names involved, and it's an absolute hoot that still stands up today. Commenting on the release, the label's Richard Elliott said: "Mystery Men is a childhood favourite of mine, i remember watching it on video with my brothers and just being in creases the whole way through so when i saw it in the Universal catalogue i just had to get it. We've produced new extra features including a 20 minute piece with Director Kinka Usher and a wonderful collectors booklet with loads of behind the scenes photos and an insightful essay by James Oliver. I'm really proud of the release and I hope it can bring the film to a new audience on Blu-ray."
The release comes as 88 Films sees its business growing further in 2020, with the company widening its scope too, and enjoying strong sales despite industry lockdown woes. As Richard Elliott noted: "We're doing really well at the moment with our Jackie Chan releases, having just released a fantastic double disc edition of Dragons Forever with 3 cuts of the film and also a special edition of Heart of Dragon with two cuts. We're gearing up to the release of Armour of God 2: Operation condor in June which has a brand new 2K transfer, two cuts of the film, remastered audio, new features, newly commissioned artwork and an awesome collectors booklet so that should do well." And there's more beyond that too, as we can exclusively reveal. Elliott concluded: "We've got eight JCVD films coming up in the second half of this year and another of my childhood favourites, Short Circuit 2 will be coming to Blu-ray. Plus plenty more early Jackie Chan films including Dragon Lord and Fearless Hyena."
Another title arriving in stores on Monday and on digital too is the latest abutted tale from DC, the latest feature length outing from the comic book giant. Justice League Dark: Apokolips War is available in assorted formats and, as Mary Ellen Thomas, Warner Bros. Home Entertainment Senior Vice President, Originals, Animation and Family Marketing, said: "Justice League Dark: Apokolips War is an epic story of supernatural proportions. A blockbuster, battle royale of a film filled with intense action and heartfelt emotions, serving up spotlight moments for our cast of unique characters," said Mary Ellen Thomas,. "This incredible thrill-ride takes us to the edge of the DC universe and sets the stage for an exciting new chapter."
---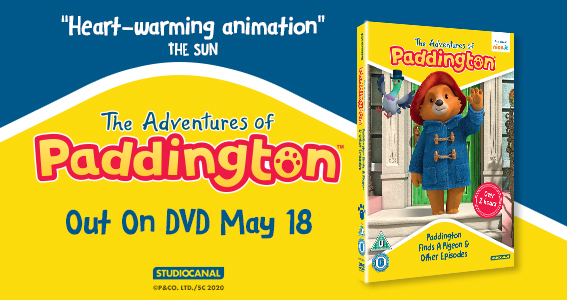 ---
Just released and worthy of note from where we're sitting are a brace of titles from independent imprint Bluefinch. First up there's the excellent feature The Beach Bum, written and directed by former wunderkind Harmony Korine, a title we covered last year on its theatrical and digital outing, and, as the company's Mike Chapman noted: "The Beach Bum was one of the company's highlights of last year and we look forward to bringing the title to the physical market this week."
Meanwhile, also just out from the company is another equally wonderfully titled film in the shape of Butt Boy, which arrives on home entertainment formats on the back of its appearance at the likes of FrightFest. Commenting on the release, the company's Mike Chapman said: "Butt Boy is the most original and boldest film we screened this year! Very tough to take the subject matter and play it with a straight face, but Tyler (the director and lead) does so masterfully and is a talent to watch out for. Following on from the UK premiere at FrightFest and Epic's superb release, we are excited to share the film with genre fans."
As many people's heads are turned by streaming and digital opportunities during the lockdown, our pals at VDC are still working hard to keep manufacturing of discs as smooth and simple as it was during those heady days pre-Coronavirus. The long-standing company, based just round the North Circular in NW London, has reaffirmed this fact this week, sending a message out to the industry. It stated that not only was the company open, but it was "fully committed to keeping the manufacturing of packaged media product moving through the supply chain with minimum disruption." VDC's Ashwin Bedi told The Raygun: "Working from home has been a new experience, one I thought could never work but when you have to get on with things you realise it's actually not that bad. Our team and suppliers have been brilliant ensuring that we have minimal disruption to make sure we support the labels in keeping the industry moving."
Universal's home entertainment arms in both the US and the UK have joined forces to unveil a new watch along initiative kicking off this Saturday, May 16. The idea will see experts and talent from both sides of the camera discussing a film "live" as viewers at home watch along. Universal is urging consumers to buy or rent the film, follow the hosts of the event on twitter and then press play at 9pm on a Saturday evening to get the full experience. There first film is Halloween, hosted by genre production powerhouse Blumhouse, director David Gordon Green, long-time franchise star Jamie Lee Curtis and special guests. The following Saturday it's Apollo 13 hosted by former astronaut Scott Kelly and on May 30 it's The Breakfast Club hosted by Nerdist, with more planned. More are expected to be announced soon. A Universal pictures Home Entertainment spokesperson told The Raygun: "Universal's watch party series currently is a UK and North American initiative designed to bring movie fans together for a fun and unique communal viewing experience that celebrates some of the industry's most memorable films. We look forward to further expanding this series and announcing additional watch parties and special guests soon."
Amazon's Prime Video service has scored a coup by picking up exclusive rights to air the new series based on the bestselling Alex Rider series of books. The multi-million selling range of titles featuring the schoolboy spy penned by Adam Horovitz. The deal covers all eight episodes of the first series, based on the second book in the franchise, Point Blanc. It will air in the UK from June 4. "We are thrilled to bring our Prime members this cinematic drama based on one of literatures most loved characters," said Chris Bird, Head of Content, EU. "Fans of the book franchise will be delighted to hear that this new series is created by Alex Rider author Anthony Horowitz, alongside outstanding talent both in front and behind the camera. We know that there is huge anticipation for this TV series imagining of an iconic book franchise, so we're delighted to have secured this show exclusively for Prime members in the UK." "I was thrilled to hear that Prime Video will introduce the Alex Rider TV series to fans," said franchise author Anthony Horowitz. "This is such a huge, popular platform and feels like a natural home for the series. I hope that this is the start of a long creative partnership…with another twelve books ready to go!" "At a time when the world is looking for heroes, who better to come to our aid than Alex Rider?" said Wayne Garvie, Sony Pictures Television, President, International Production, "We're thrilled that Amazon Prime Video will be the place for Brits to watch one of their great local heroes take on global evil."
More acquisitions news, and more from a subscription video on demand as horror specialist Shudder has signed on the dotted line for exclusive UK and US rights to horror comedy anthology Scare Package (do you see what they did there?). The film features seven tales that play with horror conventions, and will air on the service from June 18. Emily Gotto, Shudder's Director of Global Acquisitions & Co-Production said: "We are delighted to introduce a new generation of horror voices in this smart, funny, gory, ode to horror that is Scare Package." "People say this often, but we mean it: This truly is a movie made by horror fans, for horror fans. And we have the tears, sweat and 40+ gallons of blood to prove it. So, to be able to partner this love-letter with Shudder was a dream come true and hopefully can be a wild and hilarious distraction in our newly confined times," said producer and segment director Aaron B. Koontz.
There's still more than a week to go on the major initiative launched by MUBI to aid the exhibition sector. In a move seen as a sign of commitment to theatrical from the world of home entertainment, the curated subscription video on demand service (as well as theatrical and home ent distributor) has launched a fund to aid cinemas smarting from the effects of lockdown closure. The fund, aiming to raise £100,000, was launched with a £10,000 donation from MUBI. The svod service has also worked with London cinemas such as the Phoenix, Rio and Genesis, to hire their marquees to display positive messages about cinema-going (and their logo). Efe Cakarel, founder and CEO of MUBI said "Cinemas and their staff are our partners, friends and colleagues. We have been working closely with UK festivals and cinemas for years and have been deeply saddened seeing the impact of the closures. We want to support them in any way we can during this incredibly difficult time, because we can't imagine a world without them. We hope this fund gives them some of the support they need to reopen as soon as it's possible." Ian Wild, CEO of Showroom Workstation said " In these unprecedented circumstances it is heartening to see MUBI support the independent exhibition sector with this initiative. We hope that the fund reaches its target to help us provide more vital support through the BFI FAN Resilience Fund."
"Since the lockdown started, we have been working on what measures will be implemented when we are allowed to reopen, for the comfort and safety of guests and employees alike. We have also been liaising throughout with the UK Cinema Association and the relevant authorities and will continue to do so until such time as we reopen, based on the latest government guidance. It is clearly dependent on many factors, but the most recent announcement from the government gave a proposed date of 4 July for leisure destinations that can implement social distancing and other safety measures to reopen, and this is what we are currently working towards.
"These measures include being able to restrict capacities per auditorium to maintain social distancing requirements, as well as staggered film start times on a reduced schedule, online bookings, contactless payments throughout, Perspex shields at all till points, and wipes and hand sanitiser stations located throughout our buildings. We have also designed a comprehensive new cleaning programme and employee PPE requirements to ensure that our number one priority – the health and safety of everyone in our cinemas – is achieved.
"Watching a film on the big screen is one of Britain's biggest passions and we're really excited that we will be able to welcome film fans back to our cinemas very soon."
Mark Barlow, General Manager, Showcase Cinemas UK
"We have made clear to the UK Government – and the devolved Governments in Scotland, Wales and Northern Ireland – that, on the basis of our understanding of the safeguards that will need to be in place before cinemas can safely open, most venues will be ready to do so by the end of June. The suggestion that this might be considered around 4 July for cinemas in England is therefore welcome."
A spokesperson for the UK Cinema Association
Say hello to my little friend. His name's Luca. For the surprise news of the week has seen Luca Guadagnino named as the director for the Scarface remake. The news has divided the film world, as the Call Me By My Name director was not the favourite to helm the eagerly awaited new take on the classic tale. The story, now nearly a century (88 years, to be precise) since the original film of the immigrant living the American Dream, albeit as a gangster, is now being transplanted to Los Angeles, and the Coen Brothers are said to have penned the script (alongside other scribes and other versions). Universal has taken on Guadagnino,a according to reports, to develop the project with a view to directing. Arguably the most famous version of the story is Brian De Palma's 1983 version with Al Pacino in the lead; it's certainly the one that has been taken to heart by hip hop fans everywhere…
The Mad Max prequel story focusing on Fury Road leading character Furiosa, as played by Charlize Theron, seems to be back on the cards again. Although creator and driving franchise force George Miller has said that it's back on the table, it looks as if Theron won't be reprising her role. Seems as if Anya Taylor Joy is set to play the strong character after using digital technology to have Theron play a younger version of herself didn't work. He told the NY Times: "For the longest time, I thought we could just use CG de-aging on Charlize, but I don't think we're nearly there yet," Miller says. "Despite the valiant attempts on The Irishman, I think there's still an uncanny valley. Everyone is on the verge of solving it, particular Japanese video-game designers, but there's still a pretty wide valley, I believe."
Tiger King This, Tiger King That. Everyone, it seems, is working on some king of Tiger King related fare, with a raft of films and TV series on the way to cash in on the lockdown success of the Netflix mini-series. Now it seems as if the whole thing could become some kind of franchise for the video on demand service. For directors Eric Goode and Rebecca Chaiklin are currently working on a new offering and it focuses on more tiger people, this time Vegas illusionists Siegfried and Roy. They, of course, kept tigers as part of their act. Speculation is mounting as to what, exactly, it will be, and if it will be as fascinatingly, cringingly funny as the current incarnation…
You're on The Raygun newsletter mailing list, which has been running for eight years, because you requested it, have been recommended to us or sent us emails. You can unsubscribe at any time, if you're daft, using the link elsewhere or by emailing as below. But of course, you don't want to do that, do you? We don't share your information with anyone else, we don't like cookies and we're the good guys. We care because you do…
To subscribe to The Raygun newsletter, please email
info@theraygun.co.uk
with subscribe in the subject matter
To unsubscribe, email

info@theraygun.co.uk

with unsubscribe in the subject
For editorial or advertising queries, contact

tim@theraygun.co.uk