METRODOME'S JOHN GOING FOR GOLD
REVOLVER GETS STARTING PISTOL READY
ONLINE PIRACY MAKES US WILD…
BRUCE LEE CHOPS UP THE CHARTS
FREMANTLE UNVEILS Q4 SLATE
HOOLIGAN HEADS TO EUROPE
BRAWL IN THE GAME FOR MOMENTUM
THANKS A BILLION
HOME CINEMA DAY GOES ABOVE AND BEYOND
OUTPOST TRAILER LAUNCHES
ARROW'S SPIRITED MOVE
ACORN PLANTS AT NEW DISTRIBUTOR
HMV GOLF DATE REVEALED…
…AND RETAILER RAISES MORE CHARITY CASH
MAGIC MOMENTS WITH THE SWEENEY IN CINEMAS
BFI PUBLISHES STATS
BEN JOINS ANTI-PIRACY FIGHT
TESCO'S MEAL WITH BLINKBOX
AMAZON HEADS EAST
EONE TALKS STILL ON…
…AS COMPANY GETS THE FEAR
QUOTE OF THE WEEK
---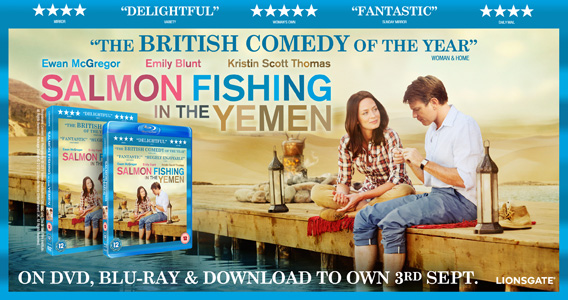 ---
If you can't read this newsletter or see the ads, please click
here
It Was A Good Week For… Anyone owning lavish DVD box sets – the Harry Potter castle and respective Alien and Predator "heads" containing DVDs have a combined value of £800…
It Was A Bad Week For… The collector in Hampshire who had his Harry Potter, Alien and Predator sets, as well as 500 Blu-ray discs, and Star Wars figures worth a total of more than £20,000 stolen from his house…
In case you hadn't noticed, Friday night (July 27) sees the start of the London 2012 Olympics with a huge opening ceremony taking place in the giant east London stadium. And eagle-eyed viewers should keep an eye out for John Ramchandani, head of sales at Metrodome, who is lucky enough not to just be at the event – he's taking part in it. Ramchandani has been rehearsing pretty much every weekend for the past three months at secret locations for the spectacle, which is still being kept under wraps. He is sworn to secrecy, but keep an eye out for the chimneys, we hear. Ramchandani said: "Seven years ago I stood in Trafalgar Square and celebrated as London won the Olympic bid. Back then I wouldn't have believed I'd be involved in the Olympics - better still the Opening Ceremony - but here I am now getting ready to take part in a Danny Boyle production to an audience of a billion people. I guess I can tick that off the bucket list. I am just one in a cast of thousands so don't blink or you just might miss me."
While we're on the Olympics, one of those titles readying for the starter's gun (alongside the likes of Arrow's Salute, out on Monday July 30) is Revolver's Usain Bolt The Movie, due on August 6. The movie has aired in a truncated version on TV and the company's Dan Gilson said: "When it originally showed on BBC1 it was the top performing show of the year in its timeslot. Our DVD is
feature length with an extra 25 minutes of content unavailable anywhere else. Not only is Bolt going to be everywhere over the next few weeks (he was projected onto the side of the Houses Of Parliament on Thursday) but
he's pencilled in to appear on a major chatshow on August 18, with the DVD getting a plug too."
Monday July 23 saw the release of Wild Bill, Dexter Fletcher's directorial debut and, as we discussed here last week, one of our favourite films of 2012. The film was given an early leg-up thanks to its excellent notices last weekend in the arts and entertainment supplements and sections of both tabloid and "quality" press – it was our best reviewed film of the week in our regular round up of DVD and Blu-ray coverage. The title looked smart in stores and we saw plenty of TV spots for it over thee weekend. And sales were said to have started brightly too, with the film appearing among the top 10 sellers in the midweek charts. So it's a shame to see at the same time as this activity, the film is currently number one on the charts no one wants to top – those for illegal downloads. According to TorrentFreak, the site that regularly updates on all things snide, the film is number one on the most pirated movies chart, a new entry in the top slot… What it does do is show up all the arguments often used by those trying to justify illegal downloading – that it's not hurting the independents and only damaging major Hollywood studios chief among them – for what they are. All piracy is wrong, of course, but somehow it seems even worse when it's a bright, sharp independently-produced, homegrown film that's the victim…
---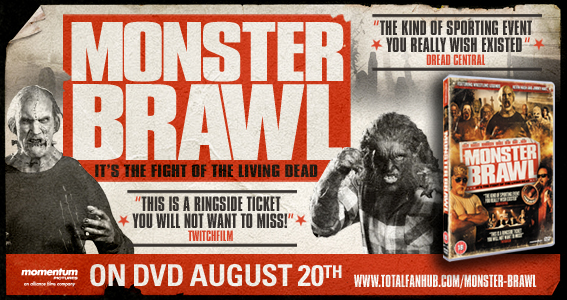 ---
One title off to a bright start after strong coverage at the weekend is I Am Bruce Lee, Fremantle's documentary looking at the man who almost singlehandedly popularised martial arts and kung fu across the globe. The release this week followed a platform theatrical bow at the Prince Charles Cinema, in the heart of London's Chinatown on the anniversary of Bruce Lee's death. As Fremantle's Ken Law noted, the event, along with the support of Lee's widow Shannon helped it get the kind of coverage you wouldn't get for a DTV title, let alone a martial arts documentary. Law said: " With the careful timing of our platform theatrical release and the talented guys at Fetch Publicity handling the PR, the reviews and press coverage we received for I Am Bruce Lee was just astonishing and far exceeded our expectations for a DTV documentary film."
Speaking of Fremantle, we were in at the company's London HQ to hear about its plans for Q4 and beyond. The quarter sees the company further expanding its roster of children's and television titles, with programming running through, for the younger viewers, new launch Tree Fu Tom, right up to ongoing primetime BBC series Merlin, which cuts across generations from kids through to parents and older viewers. "We're really making a mark in the children's arena now," said head of marketing Julia Rich. "We're working with some great broadcasters and production companies and have got a really good slate." That slate includes the first half of the fifth series of Merlin, which continues to buck the trend in growing its audience rather than diminishing and which looks as if it could boast a more Game Of Thrones-like darker tone. Rich said: "It's going from strength to strength, it's great to be able to say that about a series in its fifth year." Marketing-wise, the company is moving more into the digital space for this, with a Facebook game among the developments. Tree Fu Tom, in October, is a high profile series aimed children aged between three and six years old. The DVD, which will come complete with a Tom action figure, will lead the way for a major licensed product push in 2013. The title will be TV advertised, with further support coming via social media, particularly the parenting blogs. Also arriving ahead of a big L&M launch is Monsuno, the latest playground craze for older boys (toys have sold out in the US). We at The Raygun can testify to the power of the brand – our junior correspondents are currently running riot with Monsuno toys. One of the most eagerly awaited titles is Wizards V Aliens, the new series from the mind of Russell T Davies and, which infuses Harry Potter, Star Wars and, of course, his own Doctor Who. The first series airs in the autumn, with the release due at the end of the year. The children's range is completed by My Babysitter's A Vampire, which, thanks to its spooky content, will have an edge come Halloween, and, now celebrating its 20th anniversary, a revitalised Power Rangers brand, now in a new Samurai incarnation. Beyond children's fare, there's a 20th anniversary celebration release for Men Behaving Badly, with the series, which has already sold 2.5 million units across VHS and DVD, being given a new lease of life, with a box set featuring the complete series, specials and extras. Also celebrating an anniversary is legendary ITV comedy The Comedians, which is being marked with the release of a new, live stand-up tape, featuring, in his last appearance, Frank Carson. There's new comedy in the form of Cuckoo, due to air on BBC3 in September. On the special interest side, there's the new series of Grand Designs, Great British Railway Journeys and more from the National Geographic brand.
---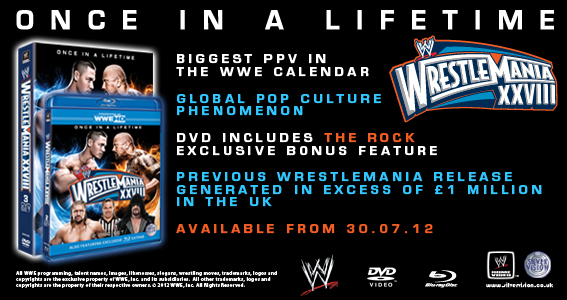 ---
We've already noted one or two DTV successes and it's good to see DTV and limited theatrical release titles continuing to do well. Take the case of Momentum's recent The Rise And Fall Of A White Collar Hooligan, a title we've covered here and on our website. Well, after its stunning success, Momentum and producer CHATA Pictures has this week announced a sequel, White Collar Hooligan 2: England Away, on the back of its DVD sales. Momentum has again picked up the rights, and Paul Tanter will write and direct again, with Nick Nevern set to star. Momentum's Ken McMahon said: "We are delighted to be working again with [Jonathan Sothcott and Simon Phillips and their team at CHATA Pictures on White Collar Hooligan 2. Their creativity and efficiency provide the ideal producer relationship with Momentum." Promising a darker, tougher follow-up, Sothcott added: "[Momentum is] a first class distribution partner we're thrilled to be doing more repeat business with. They did a superb job on the first film and we're looking forward to knocking it out of the park with them on this new one." Momentum's Adam Eldrett added: " After three weeks on sale we have sold more than 20,000 units of The Rise and Fall of a White Collar Hooligan, for a tight budget and a controlled release we are really pleased with this result, especially looking at some films of similar genre that failed to convert during this summers Euro 2012. Even more thrilling is that our release has aided a green light to the sequel and I am sure it is something we will hope to be involved in. Producer Jonathan Sothcott will surely have a few tricks up his sleeve as the franchise now moves into Europe and I am expecting it to look even better and bigger than before."
Sticking with Momentum and the company is now gearing itself up for its next batch of DTV and platform theatrical releases, with activity centred on London's Prince Charles Cinema. First up is the August 20 release of Monster Brawl, latest in the current vogue for blending genres together – this one fusing horror with WWE-style wrestling. As Momentum's Adam Eldrett said: "The premise is quite simple, find the top eight legendary monsters and pit them against each other in a one off ppv wrestling event. It leads to such scintillating bouts as Frankenstein vs Werewolf, Cyclops vs Witch Bitch and Lady Vampire vs the Mummy. Featuring old skool WWE stars Jimmy (Mouth from the South) Hart and Kevin (Diesel) Nash it really is a delicious proposition as a DTV genre film." As for the screening, Eldrett explained: "We are also working with the Prince Charles Cinema who are hosting a special screening on August 15, competition winners and genre fans are going to be invited to come down to the cinema, anyone dressed as a legendary monster is in line for some great spot prizes and it should be a lot of fun."
An even more ambitious series of PPC events kicks off on August 23, with interactive screenings of Tim & Eric's Billion Dollar Movie. The screenings will be hosted by the eponymous duo, made famous on the Adult Swim strand of TV programming, who are flying into the UK. As Momentum's Adam Eldrett said: "With an army of fans behind them it will be really interesting to see just how much Tim & Eric can break out into the wider world of UK comedy. The screenings are going to be interactive with the comedy duo doing a live audio commentary and special introductions. We are excited about their time in London and it seems the fans are as well with many of the tickets already sold out for the screenings."
---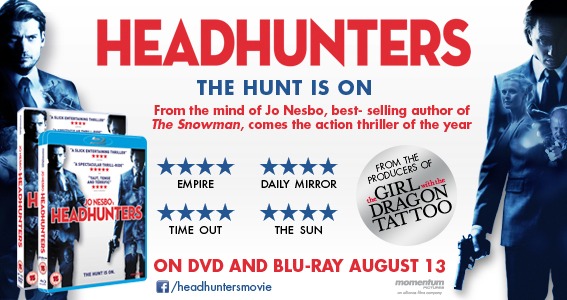 ---
To the Roxy Bar and Cinema near London Bridge for the launch event of the week (well, aforementioned Olympics aside), as the organisers of the Scala Beyond festival unveiled their plans for a month and a half long event. We discussed its predecessor, Scala Forever, last year and the 2012 event is bigger and more ambitious than its predecessor. Born out of a love for the seminal north London rep cinema and its going influence, it is taking in venues not just in the capital but beyond too. There are plenty of video-friendly goings on involved, most intriguing of which is Home Cinema Day, due to take place on Saturday September 1. Scala Beyond has teamed up with mail order service MovieMail and Film4 for the event, aimed at getting consumers to enjoy their own Scala-style event in the comfort of their own homes. MovieMail will be running a dedicated online sale, including titles from the Beyond season, designed to help inspire consumers." The event will be promoted via Twitter, @homecinemaday. MovieMail's Dan Hunter said: "We love Home Cinema Day's celebration of watching films at home - after all, it's the way most people enjoy movies so it's great to give it some attention. We'll all be joining in and the big sale on our website will help others find a memorable film to enjoy on the night." Beyond Scala co-organiser Phil said: "We're really excited at the amount of interest and enthusiasm for the season from film clubs, exhibitors and programmers as well as audiences across the country and are looking forward to some great screenings taking place. We're also really looking forward to the first Home Cinema Day - it's a simple, fun idea that people are really responding to, so we hope to hear about lots of great screenings."
More event news there's seen another burst of activity surround the forthcoming Film4 FrightFest event (we were chatting to Paul McEvoy from the organisation at last night's Scala Beyond, funnily enough), including details of its special guests at the event. And as we noted here recently, FrightFest is an important part of a title's launch strategy. Take the eagerly awaited Outpost II: Black Sun, premiering at the event held over the last weekend of August. The follow up to the original Nazi Zombie movie Outpost will be supported at the festival by director Steve Barker and co- writer Rae Brunton, actress Catherine Steadman and producer Kieran Parker. The trailer for Outpost II: Black Sun can now be exclusively viewed on IGN (http://uk.ign.com/movies). Lionsgate senior product manager Kaz Mills said: "The exclusive trailer placement with IGN in addition to the Frighfest programme announcement gives this title a real event feel and is a fantastic starting point from which to deliver a campaign with real cut-through to a wider audience, not just the core horror fans. We're also supporting this title with a broad TV and press campaign, supported by niche horror site online takeovers. And finally, fans who tweet #Outpost2 will soon be rewarded with their own personalised Zombie wandering across our official facebook page. And more to be announced soon!"
Big distribution news comes from Arrow, which has announced it will be working with Spirit Entertainment for its "front line" releases on DVD and Blu-ray. This will take Arrow' hugely successful Nordic Noir brand, as well as forthcoming biggies such as The Hunt, A Simple Life, False Trail and the excellent Samsara. The deal takes effect from October 1, although its existing arrangements for its Arrow Video and Academy imprints remains the same. Alex Agran, md at Arrow Films, which is the fastest growing company in the industry, said: "Spirit has a very strong position in the industry in that its focus is entirely independent. We believe that it's are a perfect choice for a partner in the home entertainment sector and we believe it will bring serious value, experience and knowledge to Arrow's proposition to the market." Spirit md Robert Callow added: "The team at Arrow has established a really vibrant and exciting business bringing to the market a wealth and breadth of fantastic product. They take real pride in every release ensuring that all are beautifully packaged and backed by innovative and progressive marketing campaigns. All of us at Spirit are very excited to be working with Alex and the Arrow team on their key brands and the terrific slate of new product that they have lined up for the latter part of this year and beyond."
More distribution news, and Acorn has announced it is moving to Sony DADC. The move from current distributor Arvato will take place at the end of August. Acorn md Paul Holland said: "We are delighted that we have been able to consolidate our worldwide distribution into Sony DADC with whom we have had a long and successful relationship in the USA. We would like to thank Arvato for their excellent service and for being a great supplier over many years." Sony DADC's Natasha Tyrrell added: "Sony DADC are delighted to welcome Acorn Media as new business into their new UK distribution centre and I am personally looking forward to providing services for them over the years to come."

---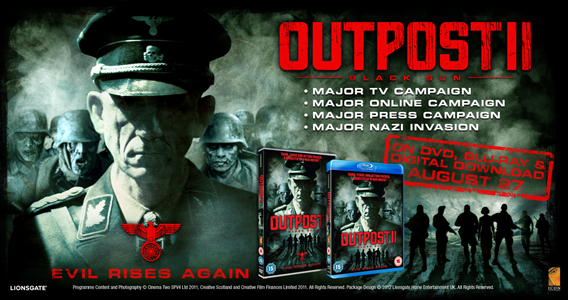 ---
Diary date: HMV has confirmed the date for its fifth annual charity golf and spa day. The event, which has raised something like £250,000 across previous years for assorted charities, will take pace at the Belfry on September 13 and will raise cash for Teenage Cancer Trust. For more details, email lisa.workman@hmv.co.uk
More HMV charity news now and the retailer is currently selling limited edition, branded Teenage Cancer Trust iPhone covers in its 220 outlets, as well as online. The covers retail for £7.99 and £1.70 from each sale will go to the charity. If all are sold, it will raise £40,000 and take the total raised by the retailer in the last 18 months to more than £200,000. HMV's Technology Buyer, Dean Millward, who developed the product with tech partner Griffin Technologies, said: "The huge growth in the smartphone market has been matched by similar demand for the protective soft touch cases that users often put on them. Increasingly these are also taking on a strong fashion and design element, and our stores now carry over twenty different styles for the iPhone 4/4S alone. At such a great price I really hope this limited edition version for Teenage Cancer Trust sells out quickly and also helps to raise awareness for the wonderful work the organisation does."
Trailer news and we reported a few weeks ago on the latest Industry Trust Moments Worth Paying For trailer that sees the anti-piracy organisation teaming up with eOne to launch the latest trailer with this tagline – one that uses eOne's The Sweeney to hammer home its message. The trailer goes live in cinemas today and it'll be going up on our website shortly. Head over and have a look…
Also on our website: the second in our new Week In Video column, our weekly round up of DVD and Blu-ray press coverage, more from Anchor Bay and Manga at the Comic Con event in the US and, up shortly, a look at the most pirated films on the Internet. And we've also taken a long hard look at the BBFC's Annual Report, to present a look at the past year of the organisation (and, effectively, our industry) in numbers.
Talking of annual reports, the BFI has published it Statistical Yearbook, another invaluable resource tool for your shelves )and an online reference). We'll be poring over this in the next week or so and offering up more data from it – its home entertainment information includes plenty of vod information too. BFI chief executive Amanda Nevill said: "UK film is punching above its weight on the world stage, with British stories and talent captivating global audiences, the British public embracing film-watching in increasing numbers, and British independent films enjoying unprecedented levels of success. The Yearbook gives us the complete picture of UK film at home and internationally, and provides compelling evidence of UK film's increasing importance to our economy, with a direct contribution of £3.3 billion to UK GDP and a healthy trade surplus of over £1.5 billion. But while 2011 was undoubtedly a fantastic year, we are far from complacent; it's still a tough economic climate in which to raise finance for film production, and digital technologies continue to bring both challenges and opportunities for industry. We are committed to increasing Lottery funding for UK film in the round over the next five years, and we are working closely and collaboratively with our partners and stakeholders to deliver robust support for UK film right across the value chain, to ensure we maintain momentum and UK film continues to go from strength to strength."
---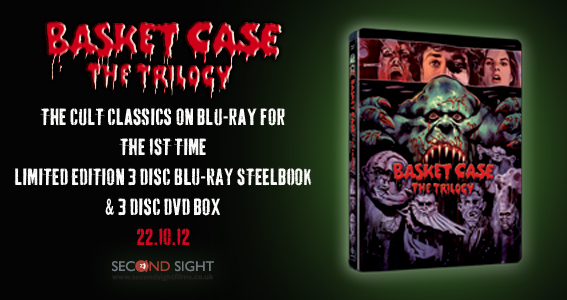 ---
Back to the anti-piracy world now, and which figure is the latest to strike against illegal downloaders? Step forward legendary, ahem, adult star Ben Dover, whose Golden Eye International are sending out almost 3,000 cash demands to alleged filersharers in the UK. We wish him good luck… We've been discussing Mr Dover this week on our Twitter account, coincidentally. You can follow us on www.twitter.com/theraygun
After picking up a BVA Award for its work with the supermarket giant, Tesco-owned online film service Blinkbox is launching another initiative with the grocer. The on-pack Movie And A Meal promotion offers consumers new release titles for £2 at Blinkbox, rather than the standard £3.49, with the purchase of specially marked food and drink product in Tesco. Tesco category director Sean McCurley said: "Movie & A Meal is a great offer and a great night in. You can pick up delicious food, something to drink and now a Blinkbox movie to go with it. No other retailer can offer a full night's entertainment."
One interesting story picking up interest from national newspapers is the news that Amazon is to set up a new creative centre in east London to work on the "next generation of TV and film services". The eight story office, near the Barbican, will house developers and experts from Amazon-owned companies LOVEFiLM and Pushbutton, along with others, to look at new developments. A spokesman said: "London is a hotbed of tech talent and testament to that fact is Amazon choosing the capital as the location for the new global digital media development centre. Innovation is part of the Amazon DNA and we are creating a British centre of excellence to design and develop the next generation of TV and film services for a wide range of digital devices." The move was welcomed by, among others, London mayor Boris Johnson.
Business news and eOne has released its latest set of figures, making an interim statement from the period from April 1. The company said it had experienced "another successful quarter", with revenues up 16 per cent. This was driven by, among other things, a busy UK theatrical schedule and an ever-increasing TV roster. As for the rumoured acquisition of Momentum parent Alliance Films, the news is there's no news, with discussions still "ongoing". A terse statement noted: "These discussions may or may not lead to a transaction being concluded. The company will provide further updates in due course."
And we'll end with another eOne story, as our postman delivered a fantastic package containing sweets and details of its forthcoming horror titles. The company's Sayoko Tietz said: "We created this chilling mailing to celebrate eOne's Emporium of Terror and forthcoming most petrifying propositions in movie terror this autumn: The Walking Dead Season 2, REC Genesis, The Pact and The Day. The mailing went out to key media contacts and retailers. Main ingredient is a tin containing the fear 'Escalating Panic'. Caution: in event of an overdose please contact eOne." Picture up on our website shortly…
---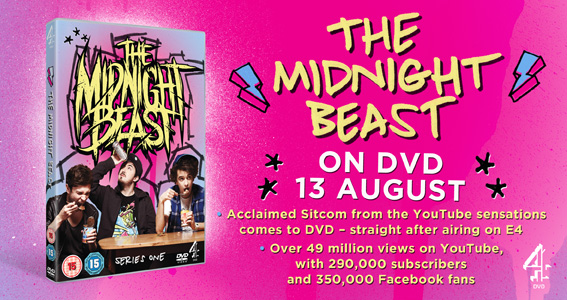 ---
QUOTE OF THE WEEK
"Piracy is one of the biggest competitors. In each country [Netflix operates in], there are pretty developed piracy networks and that's a significant source of competition."
Netflix chief Reed Hastings in a conference call discussing his company's latest results
AT THE MOVIES
In one way or another, many of the headlines over the past week have been dominated by The Dark Knight Rises. Much has been written elsewhere about the film and other events, and we won't add to that, but it's worth noting its remarkable UK opening frame, with the film earning £14,362,443 in its opening weekend, which, if you strip out The Avengers Assemble's preview earnings, makes it the biggest three day bow of 2012. It's all the more remarkable given the film's length and the fact that the latter part of the weekend saw the belated arrival of the British summer.
Reboot or rather remake news of the week concerns the musical Annie, about the flame-haired orphan girl. The Devil Wears Prada writer Aline Brosh McKenna is to write a screenplay, with Willow Smith, Will's daughter, rumoured to take the lead. It's being produced by, among others, Shawn Carter, aka Jay-Z. He has previously turned his attentions to the musical, his Hard Knock Life sampled one of the Broadway show turned film's showstopping tunes.
This week's story on The Hobbit – word is that the two films directed by Peter Jackson (the first is due in December) may actually expand. Studio Warner and Jackson himself are mulling over turning the two films into a trilogy…
We at The Raygun love Bill Hicks, the US stand-up comic who died tragically young so we greeted with some caution the news that plans for a biopic are moving ahead. And guess what? Russell Crowe is in the frame to make his directorial debut with the film, penned by an old pal of Hicks.
SITE OF THE WEEK
TWEET OF THE WEEK
We've been busy this week, discussing our plans for a game for film critics, the BBFC, Ben Dover, Wild Bill, piracy and lots more. Follow us on www.twitter.com/theraygun
TRAILERS OF THE WEEK
This one's had everyone talking this week…
And this, for that matter:
In case it was all getting a bit heavy, we've seen this and it's great fun: