Armchair Adventurer 2017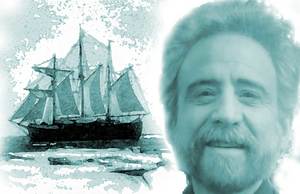 This year Lawrence Howard has created an amazing story about an amazing man, Fridtjof Nansen, the father of polar travel. Nansen of the North is a story for our times about a man who believed that there is only one way to go in life: forward. Need an alternative to the inauguration on January 20th? Come to opening night! Protesting on the 21st? Relax afterwards in the beautiful atmosphere of the Fremont Theater. Support art! It may be our salvation.
---
Four Performances: Doors at 7 | Story at 8
Fridays and Saturdays, January 20, 21, 27 and 28
---

Tickets available through Portland Story Theater and through Fertile Ground.
Because this show is part of the city-wide Fertile Ground Theater Festival, we will honor 25 passes per performance. If you do buy a Fertile Ground Pass, please designate Portland Story Theater to receive some of the proceeds of your purchase. Thank you!
Young adults 15+ are welcome if they are accompanied by a parent or guardian.
Before Amundsen, before Scott, before Shackleton, there was Fridtjof Nansen, the great Norwegian. Explorer. Scientist. Humanitaran. Nansen, who made the first ever crossing of Greenland on skis. Nansen, who locked his ship in the Arctic ice to drift over the North Pole. Nansen, who famously said that

it is better to go skiing and think about God than it is to go to church and think about skiing.
Armchair Adventurer CDs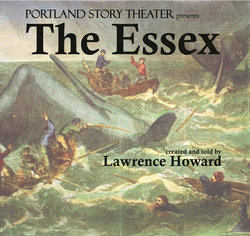 CLICK HERE TO BUY CDs
Portland Story Theater proudly brings you The Essex, our newest double-CD. We've also made reprints of two of our most popular CDs, Shackleton's Antarctic Nightmare and Polar Opposites. Order now and pick them up at the Armchair Adventurer shows! CDs will also be available for sale at each performance.
Portland Story Theater's 2016-2017 Season is generously supported by The McIvor Family Charitable Fund; Tonkon Torp; Diane Ponti and Ward Greene; Polk Family Charitable Fund; Dana and Steve Dennis; members of the Portland Story Theater Board, Founding Circle, and Narrative Network, and many other individual supporters, as well as by the Oregon Community Foundation; The Collins Foundation; James F. and Marion L. Miller Foundation; Meyer Memorial Trust; The Kinsman Foundation; The Autzen Foundation;
NW Natural Gas; and
The Oregon Cultural Trust. Thank you!
Photo and Artwork: O'Dubhda