NO HOLIDAY BLUES FOR THE INBETWEENERS
YES, WE MILLICAN
KAY PASSES THE 10 MILLION MARK
CLOSER EDGES PAST 100,000
POLICE SMASH PIRATE RING
PANEL LOOKS TO THE FUTURE
FOODIE FEEL FOR DOWNTON
RAYGUN GOES URBAN WITH ANCHOR BAY
NEW DATE, HOST FOR BVA AWARDS
WIVES LINE UP FOR ACORN
SOMETHING'S BREWING IN THE LAB…
RON GOES BACK TO SCHOOL
EVENTS OF THE WEEK
---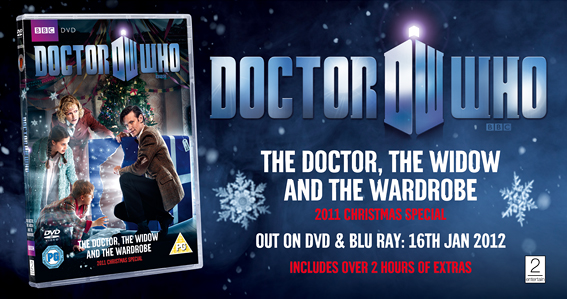 ---
It Was A Good Week For…
4DVD, with The Inbetweeners Movie flying off the shelves, Sarah Millican performing well again and its January release, This Is England 88, wowing us on the telly too…
It Was A Bad Week For…
The pirates arrested in raids all over London…
When sales of a DVD become a hot news story, then you know you must be doing well, that happened not once, but twice this week. The chief success story was, of course, The Inbetweeners Movie. The TV sitcom spin-off continued to rewrite the rule book, with its stunning summer theatrical success followed this week with stellar DVD and Triple Play sales in its first few days of release. The 4DVD release got off to a flying start, selling more than half a million copies on day one (575,104) to be precise). It could hit the 1.5 million mark in it's first seek, a remarkable achievement for 4DVD and sales company Spirit Entertainment. Head of 4DVD David Root said: ""We are really blown away by this result. Back when the idea of this movie was conceived, we all hoped it would be a success but no one could have imagined success on this level. It's a true British success story, from the imagination of a pair of incredibly talented writers in Iain Morris and Damon Beesley and brought to life through some first-rate performances from all the actors but especially the four male leads. We were aware of the need to offer the fans something new with this release and ensured there was a host of additional material on the DVD and Triple Play release, from behind-the-scenes interviews on set to hilarious outtakes and deleted scenes – making sure this release is a fitting tribute to the excitement and energy of the film." Spirit's Robert Callow added: "We are absolutely ecstatic. I would like to thank all our retail partners, and my Spirit and Channel 4 colleagues for all of their hard work and support in creating this absolutely phenomenal success." The huge success certainly put a smile on the face of the trade; we've bumped into plenty of retailers this week at events, including Paramount's Mission: Impossible – Ghost Protocol screening, and most had smiles on their faces…
More from 4DVD too, as the company marked another milestone this week, as stand-up DVD debutant Sarah Millican passed the 100,000 unit mark with her release of Chatterbox Live. As expected and discussed in these very pages after her impressive start, Millican's success makes her the best selling female comic for more than a decade. Millican told her army of followers on Twitter: "I'm a little teary… Thanks for buying and enjoying my DVD."
---
Also celebrating this week: Peter Kay officially passed the magic 10 million mark for overall sales of his assorted DVD releases. The landmark figure was passed thanks to sales of his current outing, Peter Kay Live – The Tour That Didn't Tour Tour, added to previous releases such as Live At The Top Of The Tower, Live At The Bolton Albert Halls as well as programmes such as Phoenix Nights have helped add to the hugely impressive total. The latest release is expected to pass the 1 million mark in terms of units sold in the run-up to Christmas. Kay has played a record 15 nights at London's O2 arena and a whopping 40 nights at the Manchester Arena, playing to more than 1.2 million people. The news made it into several national newspapers, which should give a further boost to sales. Kay himself said: ""It's unbelievable to have a sold so many DVDs, funnily enough I've not got any of my own as my family take them all, although ironically I have got two copies of Avatar and three Mamma Mias."
More landmark numbers were reached this week as eOne announced that its CinemaNX release TT: Closer To The Edge has passed the 100,000 unit mark. As eOne has noted, the film is now well on its way to becoming both one of the bestselling sports films ever, and also one of the most successful British documentaries ever. It also marks the first title in an ongoing agreement between the producer and eOne. CinemaNX chairman Steve Christian said: " We were thrilled with the DVD and Blu Ray success of TT3D: Closer To The Edge over the first few days of release, and to then have sold 100,000 copies in less than two weeks only reaffirms TT3D as one of the biggest British documentaries successes of all time. It's a fantastic start to an ongoing relationship with Entertainment One."
On to another success story, albeit one of a different kind, as more than 100 Met Police officers carried out a series of raids across the capital, smashing a major pirate DVD ring. There were 12 arrests in total, with a printing business supplying inlays bootleg DVDs and two burning labs being among the properties raided. Some 50,000 DVDs were seized in the raids, carried out after an investigation by FACT officers. Titles seized included Happy Feet 2, Puss In Boots, the latest Twilight Saga instalment and Tinker Tailor Soldier Spy. The potential lost business from the discs taken by authorities totalled more than £500,000, while 14 burning towers seized were capable of producing some £300,000 worth of DVDs a week.
---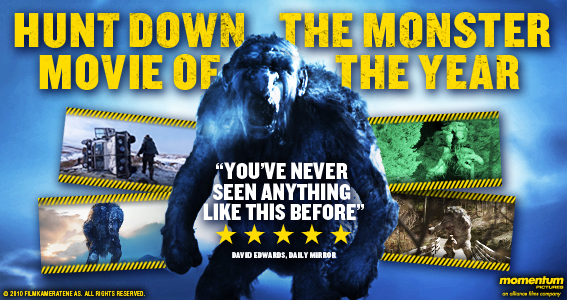 ---
To the BFI Southbank for a panel debate on the future of the DVD industry, hosted by The Raygun's Tim Murray. The well attended event saw Second Run's Mehelli Modi, the BFI's Sam Dunn and Eureka's Masters Of Cinema producer Jon Robertson talk about their labels, their methods of working, the importance of collectors and the impact of the growth of digital. It was a fascinating discussion – don't just take our word on it, there were plenty of attendees who told us so – and the conversation could have continued long after the allotted hour. It was followed by a screening of the long forgotten David Bailey directed GG Passion, which should be making an appearance on the BFI's marvellous Flipside imprint in 2012. And expect too to see more similar events in 2012 too…
Meanwhile, across London, a rather different event was taking place, as Universal Playback hosted a swish Downton Abbey dining event at the St Ermin's Hotel. The guests, who included women's lifestyle magazine journalists as well as assorted food magazines and other food-related media in addition to key retailers, were treated to assorted 1900s-styled canapes and it had a traditional Christmas feel. The food publications and media were targeted in a bid to widen coverage for the December 26 release of Christmas At Downton Abbey beyond the traditional DVD reviews.
More Raygun-related events and we're planning to jointly host irregular screenings for retailers throughout the year. And we're kicking off in January with a belter, the rather marvellous Urban Explorers. The shocker, set in labyrinthine tunnels under Berlin, already has the FrightFest seal of approval and is due for release on March 26. The Raygun is jointly hosting a screening event for retailers with Anchor Bay on January 12. Email us atg the usual address for more details, or to get involved with more Raygun screenings in 2012.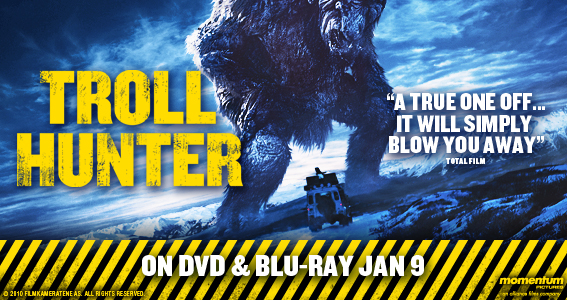 Another diary date for next year, as the BVA has announced a new date and presenter for its 2012 BVA Awards. The new date is May 3, and the event will be hosted by Miles Jupp, a stand-up comedian and regular on panel shows such as Have I Got News For You and Mock The Week, he's also in Balamory. BVA director general Lavinia Carey said: "Since the theme for the 2012 Awards is Best of British we felt Miles Jupp would be the perfect host. We're so pleased to have secured Miles, as he wasn't available on the first date we chose and we are certain he will be extremely popular and provide fabulous entertainment for our guests."
The race for the Christmas number one single is on, and, alongside the predictable X-Factor winners' release, one title vying for the top slot is Wherever You Are by The Choir: Military Wives, which features, you guessed it, a choir of women who are married to soldiers. The phenomenon has seen them go from appearing as part of The Choir to a sellout concert on Remembrance Sunday at the Royal Albert Hall, in front of Prince Charles. And that stirring event will feature on Acorn Media's February 6 release of The Choir: Military Wives. The title will feature the group in full voice and Acorn is also pledging to donate part of the proceeds from every copy sold to the British Legion, Remembrance For The Armed Forces community and The SSAFA (the Soldiers, Sailors, Airmen and Families Association. Acorn's Paul Holland said: "This is turning into a really big title, its already one of the three most pre-ordered TV titles for 2012 and with the interested set to reach even greater heights next week, who knows, it might hit number one in the TV chart. It's great to be able to make a contribution to the British Legion and SSAFA and this is a really positive way of remembering our troops over the festive period."
---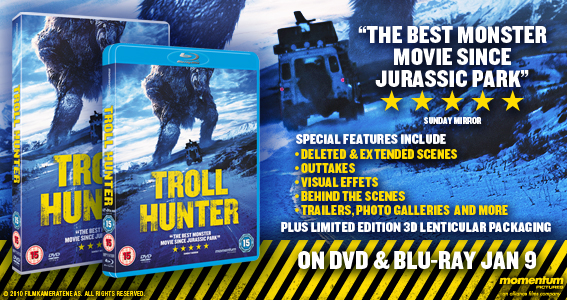 ---
We've been talking a lot about Momentum's forthcoming Troll Hunter release recently, one of the elements of the campaign is its hubsite, which you can see
here
. The site has been developed by Cult Laboratories, the sister company to PR firm The Associates. The company identifies fans of films and then targets then through social media and online activity. The company's Almar Haflidason said: "Cult Labs has made huge advances this year in providing all sorts of specialist social media services on an individual campaign and retainer level for our clients, one of the most popular being the development of Total Fanhub sites to focus all the online and viral activity to really engage with fans." Its Troll Hunter activity comes as the company has announced its plans following the untimely, tragic death of founder Richard Larcombe. The company's Lisa Richards said: "Despite the sad events of this year The Associates have been moving forward and we will continue to do so in 2012. We've made huge advances in social networking and will be offering a bespoke events and experiential marketing service from January plus access to all-new PR tools utilising some cutting-edge technology. No one can ever replace Richard but, going forward, I will be heading up theatrical client services with Almar Haflidason becoming head of home entertainment. Together, with Taryn Anderson, we will absorb the role of managing director."
More Harry Potter news and the magic number of the week is 42 per cent – that's the amount of UK secondary schools that applied to the Warner and Sainsbury's competition to have a visit from Harry Potter And The Deathly Hallows Part 2 star Rupert Grint. Grint, better known as Ron in the film franchise, went along with co-star Oliver Phelps to Bishop Walsh Roman Catholic School in Sutton Coldfield, which beat off competition from nearly 2,000 schools to get the prize. They delivered copies of the film and took part in a Q&A. Warner marketing director Sarah Bird said: "We are delighted to have partnered with Sainsbury's to give the pupils and teachers of the winning school Bishop Walsh Roman Catholic School the opportunity for Rupert Grint and Oliver Phelps to visit them. They all had a day to remember and magical memories to share with their children in years to come." Sainsbury's head of non-food marketing Rebecca Singleton said: "We had thousands of entries for our exclusive competition with Warner Bros and on top of a visit from Rupert, we were able to arrange 10,000 active kids vouchers for the winner's school." Pictures will be up on our website shortly…
---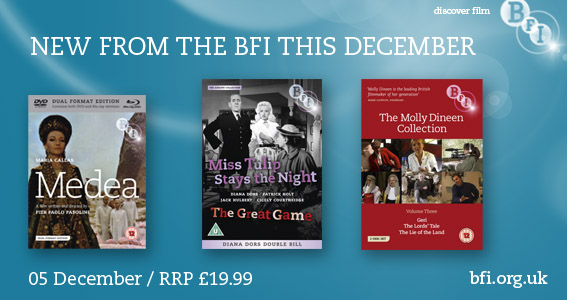 ---
"This came about because we were trying to figure out how we can elevate the iTunes space. We're trying to make digital copies of films more compelling."
Aubrey Freeborn, senior vp of marketing and product management for worldwide vod and electronic sell-through, Twentieth Century Fox Home Entertainment, on the new iTunes exclusive edition of Avatar, with new extras
It's been a busy week for us on The Raygun, we attended a special sneak preview screening of Mission: Impossible – Ghost Protocol, courtesy of Paramount (and it's great fun too, with its Dubai sequence giving vertigo sufferers such as us a severe case of the willies). We also wished HMV's Lee Symonds all the best as he leaves the retailer to head off to Sainsbury's. Oh, and then there was the small matter of our night at the BFI Southbank (see above), after which we popped along to the London Film Festival director Sandra Hebron's leaving drinks…
There's a decidedly family friendly feel to the UK box office top 10 this week, as Puss In Boots entered the charts at number one with an opening haul just short of the £2 million mark. Arthur Christmas has now taken more than £13 million and Hugo and Happy Feet Two also make up the top five. Other new entries included New Year's Eve with £1.29 million, A Very Harold And Kumar Christmas and Another Earth.
Get ready for The Man Of Tai Chi, as Keanu Reeves has landed backing for his directorial debut, the aforementioned martial arts actioner. He will also star in the film he scripted, as a baddie. We hope he's written himself the line "I know Tai Chi," echoing his Matrix speech… Universal will distribute, the film starts shooting in February.
The Internet went into overdrive this week as Warner unveiled its prologue sequence for The Dark Knight Rises to press and industry types everywhere. Previous commitments meant we couldn't make it, but, judging by the chatter online, not only is it exciting, but it also appears to have done the trick in terms of marketing too…
Find Any Film has unveiled a fresh new look for its site. The site is, of course, the consumer reference point for letting them know where and how they can see films. It has also appointed online agency Think Jam to look after its PR as it aims to build traffic to the site. You can see it
here
…
A who's who of action films line up for The Expendables 2…
Tom Cruise is a rock star…
Here come the Men In Black. Again…
More from Universal's big 2012 blockbuster…
To subscribe

to
The Raygun newsletter, please email
info@theraygun.co.uk
To unsubscribe, email
info@theraygun.co.uk
with unsubscribe in the subject