Tax Day Tea Party, Thursday April 14th, 9:30 am South Plaza of the Capitol, NW 23rd & Lincoln, Oklahoma City
Tax Day Tea Party Rally is going to be different this year. Long gone are the days where listening to speeches and carrying witty signs are considered making a difference. Last year at the April 15th rally we lead over 270 citizens into the capitol to speak to their Representatives. Capitol regulars told us they had never seen so many locked legislative offices at noon on Thursday, with staff and legislators hiding from the public. This year we are going to catch them before they have time to run.
So, get there early for a very short class on the nature of politicians and how to deal with them. While the class is being taught, attendees will gather by House Districts and promptly at 10:15, we go into the capitol and start calling them out of the House Chamber. This is a common method to visit with your legislator, in the House lobby there is a receptionist desk with pads of call out slips, you put your name, the name of the legislator you wish to speak with, and a page takes the slip into the House Chamber and the legislator comes out to speak with you.
We will have a detailed list of where they have went wrong this session, all you need to bring is yourself, a bunch of friends and family, and an attitude.
The first class is at 9:30 am, and then we start feeding people inside to do the real work that needs done. We will keep running the classes and feeding people into the fray till around 10:30 then take time to hear some stories from people that went inside.
There will be another task for attendees, postcards to take home to friends, neighbors, and relatives in your area. They will be pre printed with a list of issues that the GOP let us down so far this session, a place to write in your Representative's name, a place to put your contact info, and a clear cut reading of the riot act, do right or we will start working to replace you in 2012. The post cards will be returned to the Sooner Tea Party where they will be sorted into House Districts and delivered to the Rep
resentative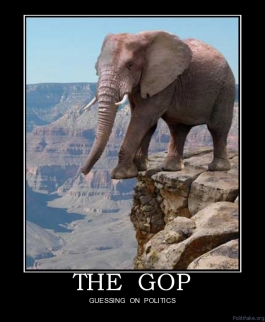 2011 OKGOP State Convention is May 6th & 7th in Oklahoma City
Let's push that thing back on solid ground again. Those of you that went to your precinct and county meetings were likely appointed delegates to the State GOP Convention. It is absolutely crucial that every single one of the conservative delegates attends the convention so we can complete the restoration of the Republican Party to it's conservative values. A good dozen counties were flipped into conservative hands at county conventions in March, there will be enough delegates to finish off the RINO GOP old guard if we all show up.
There are some excellent resolutions planned, including one that will set rules to censure Republican elected officials if they refuse to follow four critical planks of our state GOP party platform.
Core principles or get booted out of the GOP
· Life – Life is the result of an act between one man and one woman and begins at conception and concludes at natural death.
· Second Amendment – The right to keep and bear arms is an inalienable right of the individual citizen and government has no authority to regulate such right.
· Limited/Smaller Government – Government is instituted to oversee the general welfare of the citizens. Local, state and federal governments have reached well beyond that which is needed to carry out the basic functions of a constitutional government.
· Lower Taxes – Taxes and mandatory fees have grown to consume approximately fifty percent of an Oklahoma citizen's income. Drastic tax and fee reductions are needed at all levels of government.
Any member of the Oklahoma Republican Party State Committee shall have the right to present evidence of any elected Republican official who consistently works against and/or votes against these core values or publicly supports a candidate of another party.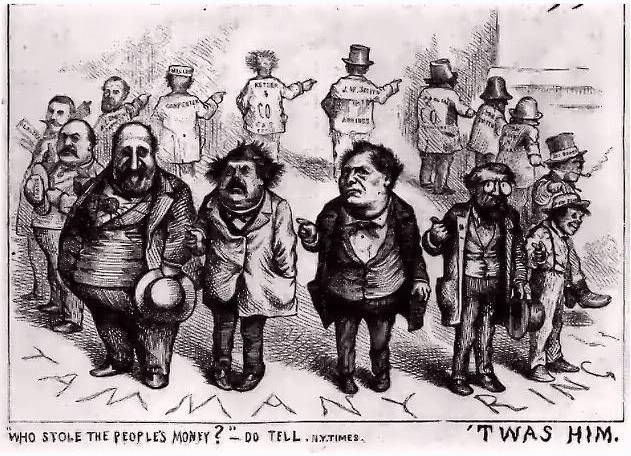 .
Tulsa Chamber of Commerce coming to lobby at the capitol

The Tulsa, Oklahoma City, and Oklahoma State Chamber of Commerce organizations are teaming up to lobby at the capitol on April 6th. Most of what they want passed is the opposite of what the people want. The following list was taken from the Tulsa Chamber of Commerce website:
1. Supplemental Hospital Offset Payment Program Acts (SHOPP), bringing back the tax on health care benefits that was passed illegally last session. Even after the State Supreme Court knocked it down, the RINO republicans are bringing it back to life. This will be a tax on your health care dollars that will be spent increasing Medicare and Medicaid spending.
2. Allowing cities and counties to pass their own income tax and property tax laws. They call it "diversification of revenues".\
3. Oppose further reductions in the cap on annual property tax valuations.
4. Support currently unavailable specialty care services to the uninsured through new funding of $7 million annually to OU'S Tisdale Specialty Health Center and $2 million annually to the OSU Center for Health Sciences to provide an additional primary care treatment and referral system to support north Tulsa's uninsured and the specialty care clinic. You can bet that Oklahoma City has their wish list to add to this. Big business wants to cut their health care costs and put it on the taxpayers.
5. Making a "deal closing" fund to attract, grow and retain businesses in Oklahoma. Basically a slush fund for rewarding businesses to locate here. Henry spent 6 million in the closing days of last session to keep the Oklahoma City Indian Center going after the legislature refused to fund the project.
6. Broaden the sources of funds and increase the total amount going to transportation statewide. As in new taxes to spend on roads so they can give the current tax income to big business.
7. New toll roads in Tulsa
8. Put our children in debt with bond issues for cultural, historical and entertainment venues in the Tulsa region. Another MAPS for millionaires that will quadruple the eventual cost of any project through bond fees and interest on the debt, all paid for by the taxpayers
9. Reinstate the aerospace and other tax incentives. Protect existing tax credits
10. Support Sen. Jim Inhofe's request for $50 million for the Arkansas River corridor to match local, state and private funding for river infrastructure. Despite the Tulsa voters rejecting this project a few years ago, they are bringing it back to life.
11. Support and fully fund the medical home model for primary healthcare as provided by the federally qualified health care centers (like Morton and Community Health Connection); support residency training at the FQHCs (Teaching Health Centers Program) and National Health Service Corps Expansion to cover medical school loan payback through FQHC service. That's right folks, more government health care.
12. Support comprehensive immigration reform at the
federal level
. Support measures to secure borders,
establish reasonable and efficient visa policies and procedures, and comprehensive reform that recognizes the need for essential workers so the U.S. can continue to attract the best and brightest talent from around the world.
In other words, don't mess with our illegal workers, we like cheap labor keeping wages down in Oklahoma.
13. Support development of an intermodal transportation system, including streets, transit, express buses, ports, airports and rail. Agenda 21 type infrastructure going forward.
Here is a link to the Tulsa Chamber wish list:
Allegations of fraud! Will Representative Dan Sullivan survive? Or might he have a chance to share a prison cell with former legislator Mike Morgan?
The Sooner Tea Party received a set of documents alleging that State Representative Dan Sullivan knowingly falsified documents real estate and legal documents with the intent to defraud, deceive, and to injure insurance companies.
The documents date back to 1988 and has included the areas of insurance, banking, real estate, and judicial arenas. Supposedly the Oklahoma Real Estate Commission has been asked to investigate the charges but the person filing the complaint is a having issues with the OREC, or at least with Dan Sullivan's attorney filing claims that the complainant is refusing to cooperate.
We will watch this story develop and report back once more information comes to light. The documents seem to tell a compelling story.
Oklahoma Examiner conservative bashes RINOS
An excellent article by a black conservative asking why the GOP is straying so far from the promises made in the 2010 elections
http://www.examiner.com/conservative-in-oklahoma-city/oklahoma-republicans-what-happened
An easy way to get letters to the Editor of any US newspaper or magazine
One of the easiest way to further our effort is to keep those letters going into the newspapers, holding the media accountable for their reporting or lack of same. Here is an easy way to get those letters sent in:
http://capwiz.com/results/dbq/media/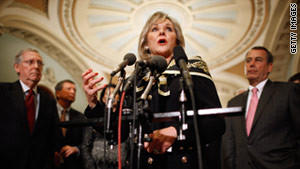 Is it Obama Care or Fallin Care?
The Health Insurance Exchanges being pushed by Governor Fallin suffered a defeat this week when the Senate allowed the issue to die after the House passed the bill using heavy handed pressure on the Republican Representatives. Grassroots organizations hammered them pretty hard and the message finally got through. But, not so fast, you didn't really think the State Chamber of Commerce is going to give up that easy did you?
According to our sources inside the capitol, Rep Dan Sullivan is adding the issue to HB 1996 which is assigned to the Retirement and Insurance Committee over in the Senate, chaired by Senator Bill Brown. Rather than pass it all at once, they are going at it piecemeal. This bill would create a state website for health care information and set up a system to being tracking insurance plans. Their IT model (Information Technology) includes linking to a National Health Identification Card to your personal bank account, which is part of the Obama Care package.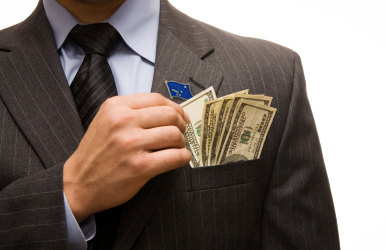 Former legislator charged with Federal Charges of bribery, extortion, and mail-fraud.
From what we have seen at the capitol the last few years, this is just the tip of the iceberg. One wonders why the politicians work so hard selling us a bill of goods during the election only to turn on the public interest once they are in office. The answer is simple, it is really, really profitable! There are enough legal ways to benefit, but that isn't enough apparently for some.
A federal grand jury alleged former Oklahoma state Sen. Mike Morgan conspired with Edmond lobbyist William Andrew Skeith and Oklahoma City attorney N. Martin Stringer to influence legislation on behalf of two companies. It seems that Morgan has been charged with 63 counts in a Federal indictment for accepting over $400,000 in illegal payments while he was a Senator.