See a Cerulean
with Tim at Susquehanna!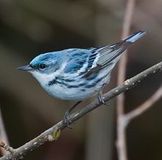 Shopping with Amazon.com?  Please use this link and Chesapeake Audubon will receive .5% of your total purchase amount!
Friday, May 12, 8-930AM, Friday Bird Walk at Patterson Park
Over 200 bird species have visited Patterson Park, an important migratory stopover in Baltimore City! Audubon experts will lead us in search of avian friends! Bring the whole family - all ages and abilities welcome! No experience necessary. There is no need to RSVP for this event, just arrive ready to explore!  Meet at the fountain in the northwest corner of Patterson Park, closest to the intersection of E. Lombard St. and S. Patterson Park Ave.
Saturday, May, 13, Horseshoe Crabs and the Delaware Bay with Pickering Creek Audubon,  $45 per person
Experience the mystery and magic of these living fossils during an excursion to the Delaware Bay. Pack a picnic lunch, shoes that can get wet and stay secure on your feet (no flip flops!), and a sense of adventure as we explore the Delaware Bay coast in search of horseshoe crabs and the shorebirds depend on them. Transportation provided. Space is limited so register early! Registration required by calling 410-822-4903.

Sunday, May 14, 7:00am      Leader: Tim Houghton
Susquehanna State Park
Susquehanna State Park is Harford County's (and maybe the state's) best place to find Cerulean Warblers and other warbler and songbird species. This park has a little bit of everything. E-mail Tim for information and to
register at timhoughton@comcast.net or call 410-510-7504. Meeting place will be at Rock Run Mill (corner of Stafford Rd. and Rock Run Rd.
Friday May 19 - Sunday May 21, Audubon's Baltimore Birding Weekend
The purpose of the Baltimore Birding Weekend is to provide guided experiences that connect people to the city's green spaces, highlight the incredible wildlife diversity that can be discovered in our urban parks, wetlands, and ecological restoration sites, and to have a fun time birding in and exploring Charm City.  More information is available on this website:
http://baltimorebirding.com/
Saturday, May 20, 8am     Leader: Brad Phoebus, Eden Mill Nature Center (northern Harford County near hwy 165)

Meet Brad at this location to look for late migrating songbirds as well as for interesting nesting warblers such as Prairie Warbler and Blue-Winged Warbler. To register and for precise meeting instructions, contact Brad at bradphoebus@gmail.com or 443-415-9776.
Looking forward:
May 27 - Saturday Bird Walk at Patterson Park
May 27 - Havre de Grace Paddle Outing
June 10 - Tour, Toast and Taste with Pickering Creek
Volunteer  with Chesapeake Audubon!
Patterson Park Audubon 
Saturday, June 3, 9-1030AM, Habitat Team
We are building bird habitat in Patterson Park and need your help! These native gardens provide food and homes for the park's wildlife, and learning spaces for students. Tools, gloves, water, and snacks provided. Service hours awarded to helpful students. No need to register. Meet at the wetland garden, uphill from the Boat Lake.  Email

baltimore@audubon.org

for directions

for questions.
Pickering Creek Audubon Center: 
Saturday, May 20, Project Clean Stream Cleanup
Saturday Service Day. Volunteers of all ages are welcome. We will remove trash from wet woodlands across Sharp Rd as part of statewide activities for Project Clean Stream.  Call 410-822-4903 with questions.
Ceruleans and geolocators - the risk. 

more
Use weather forecasts to predict bird migration. 
more
Nearly 400 migratory birds killed by one Texas building in a single night. 
more